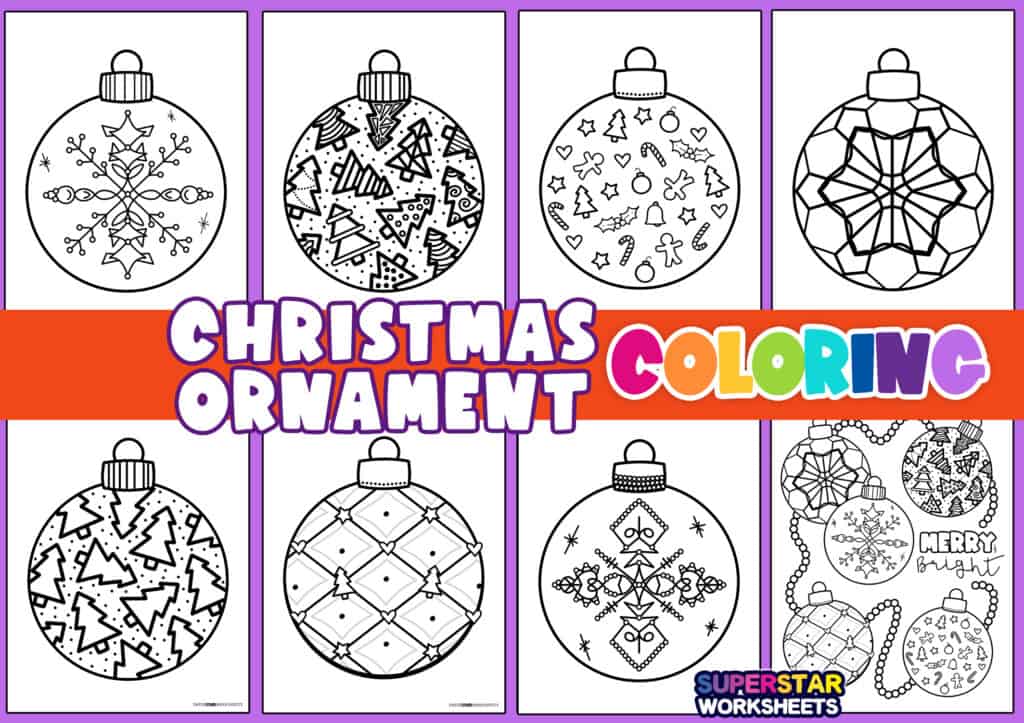 Printable Christmas Ornament Coloring Pages for Kids. Our free coloring pages will be a hit with your kiddos this Christmas! Featuring unique, hand-drawn designs, with thick black line illustrations and patterns, these holiday coloring sheets are great for preschool, and students of all ages.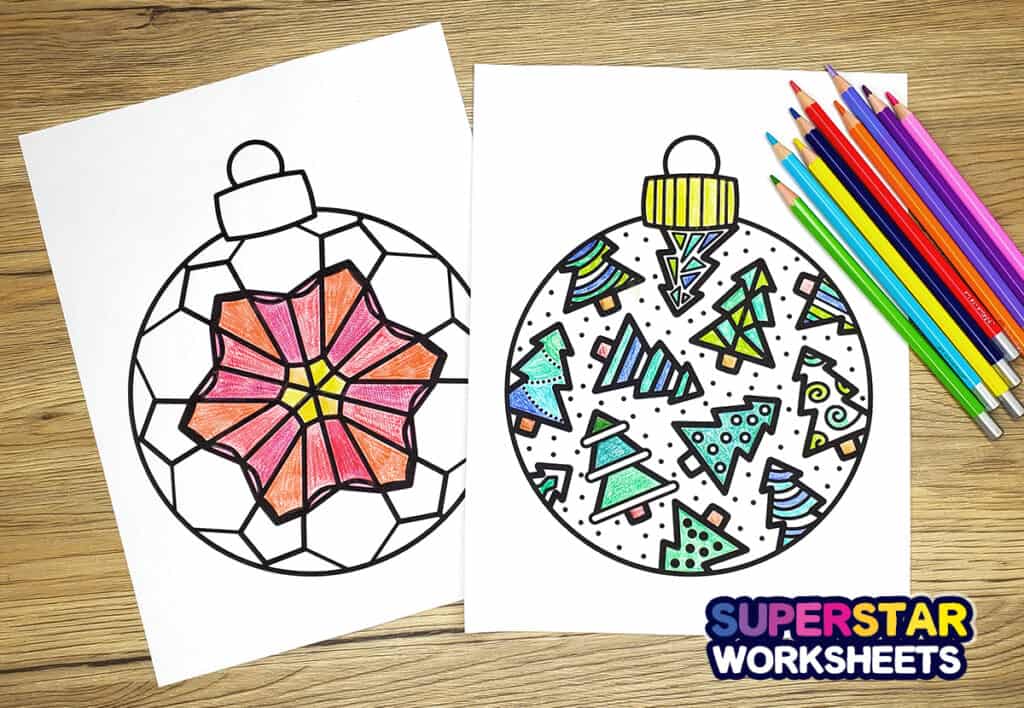 Ornament Coloring Pages
Our ornament printables are fantastic for printing and using as classroom decorations. Your students can help you create a festive bulletin board display with their unique coloring! Try using oil pastels or paint crayons for colors that really pop! Build skills by introducing important art techniques like hue and shading. Find more Christmas Coloring Pages and Christmas Tree Coloring Pages.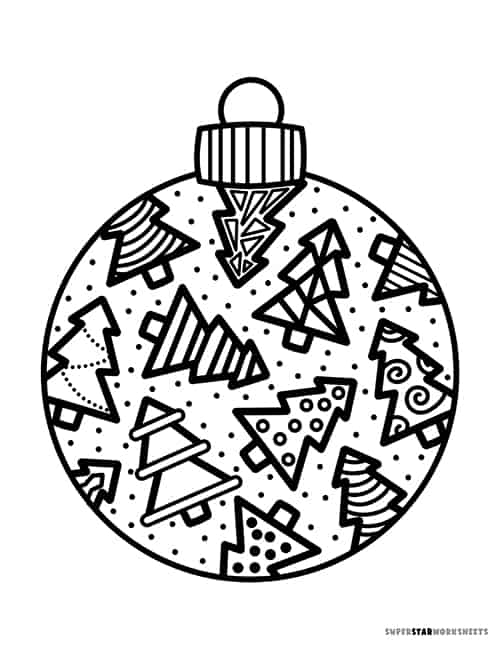 This is a free Christmas Tree patterned ornament for students to color. Students have fun coloring each unique pattern.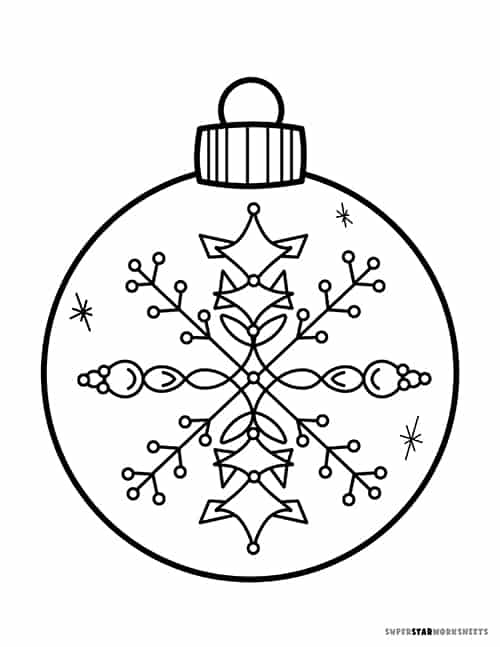 If your kiddo loves the snow, this is a great coloring page for them! Students will have fun coloring the intricate designs of a snowflake.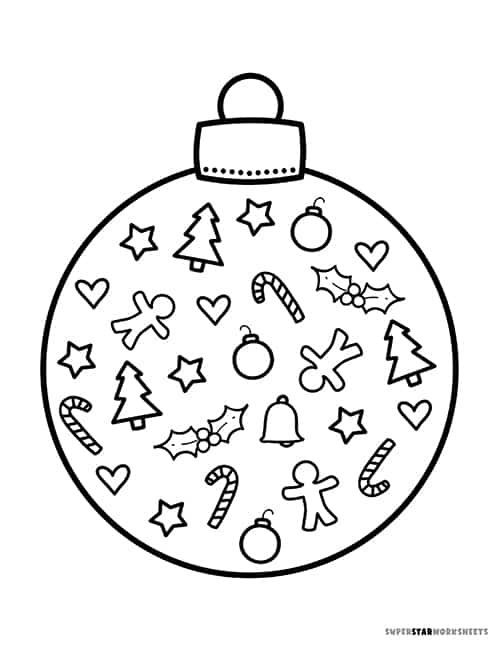 This special holiday ornament coloring page will have your little ones coloring hearts, stars, Christmas trees, candy canes, gingerbread men, holly, and more!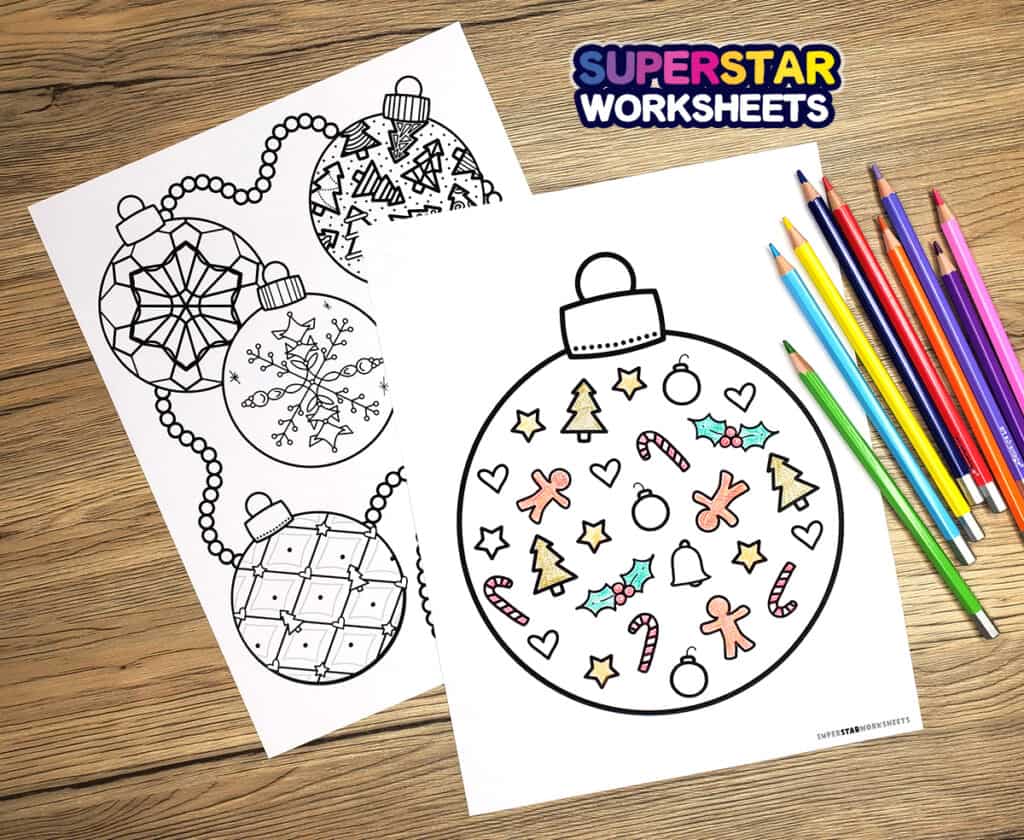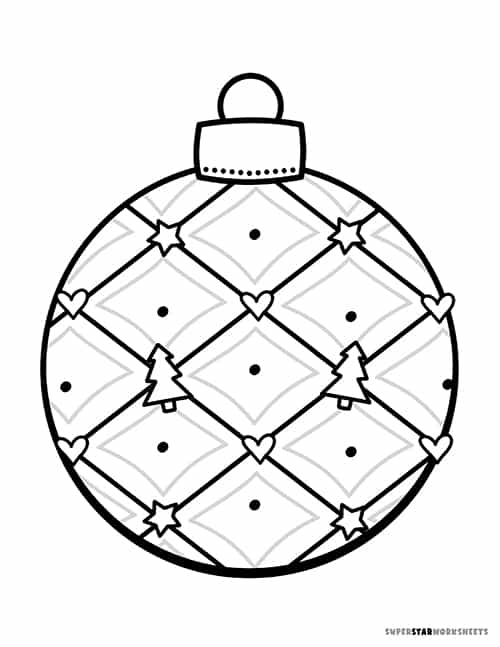 This delicate design is great for students who want a traditional Christmas ornament look and feel to their project,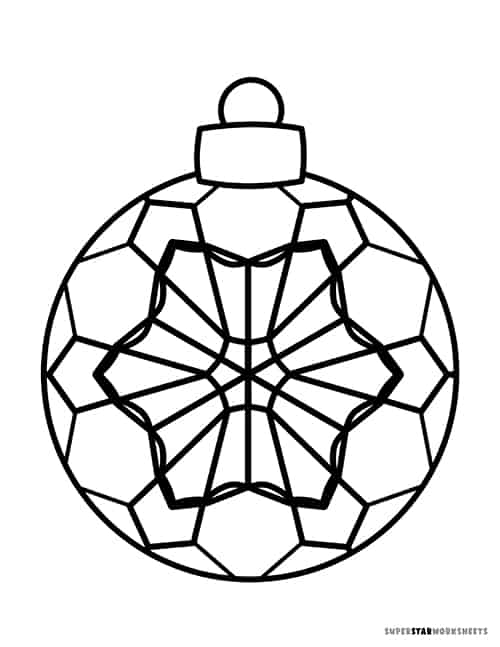 This beautiful geometric design features a recessed poinsettia for students to color. This is a great project to work on hue and shading techniques.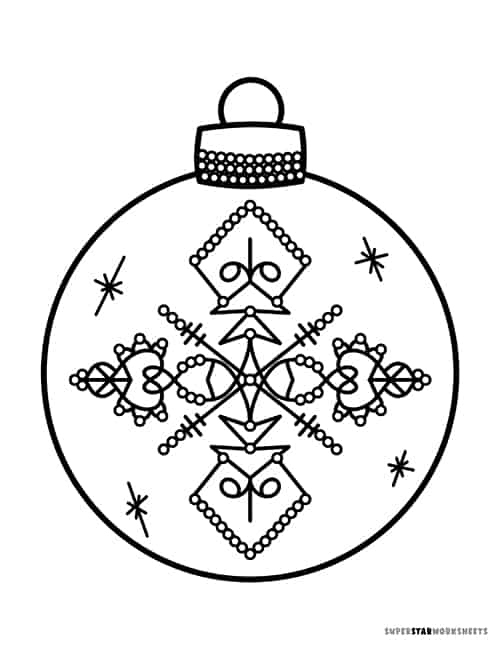 Another beautiful snowflake design is featured on this ornament coloring page. This is great for older students are there a variety of small sections to color in.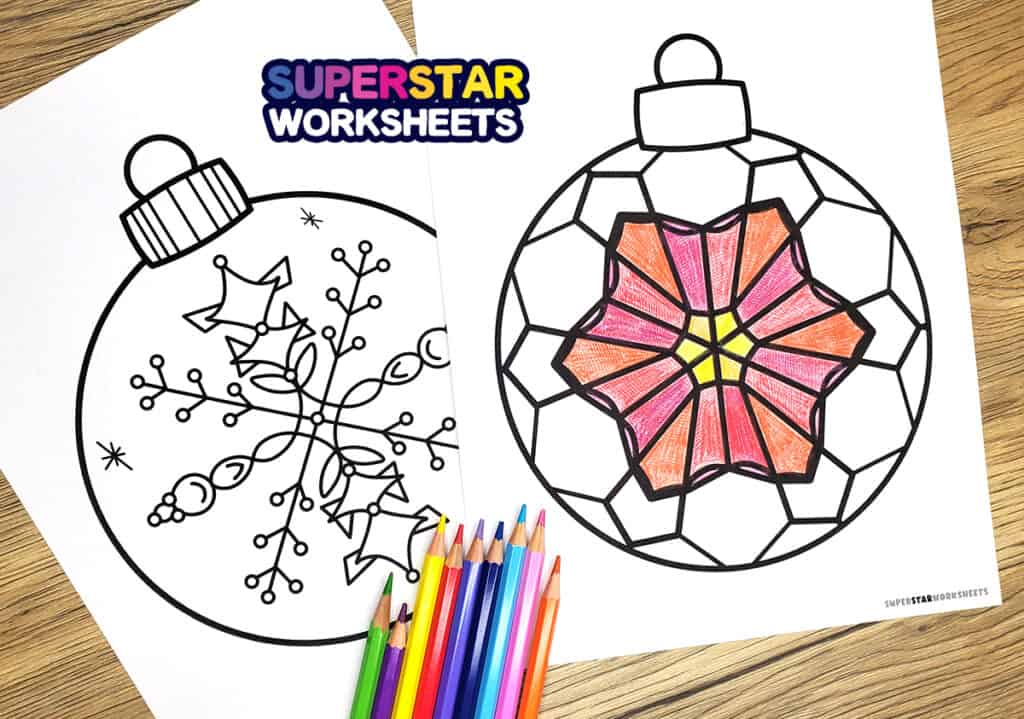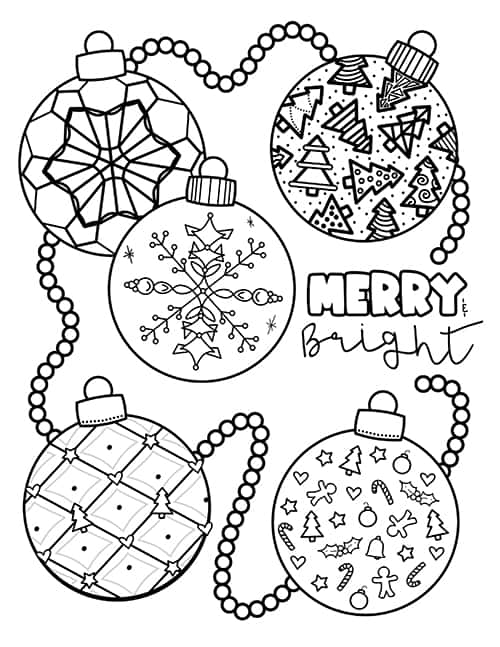 Here is a fun and free Christmas coloring page that features a variety of Christmas ornaments and says, "Merry & Bright."