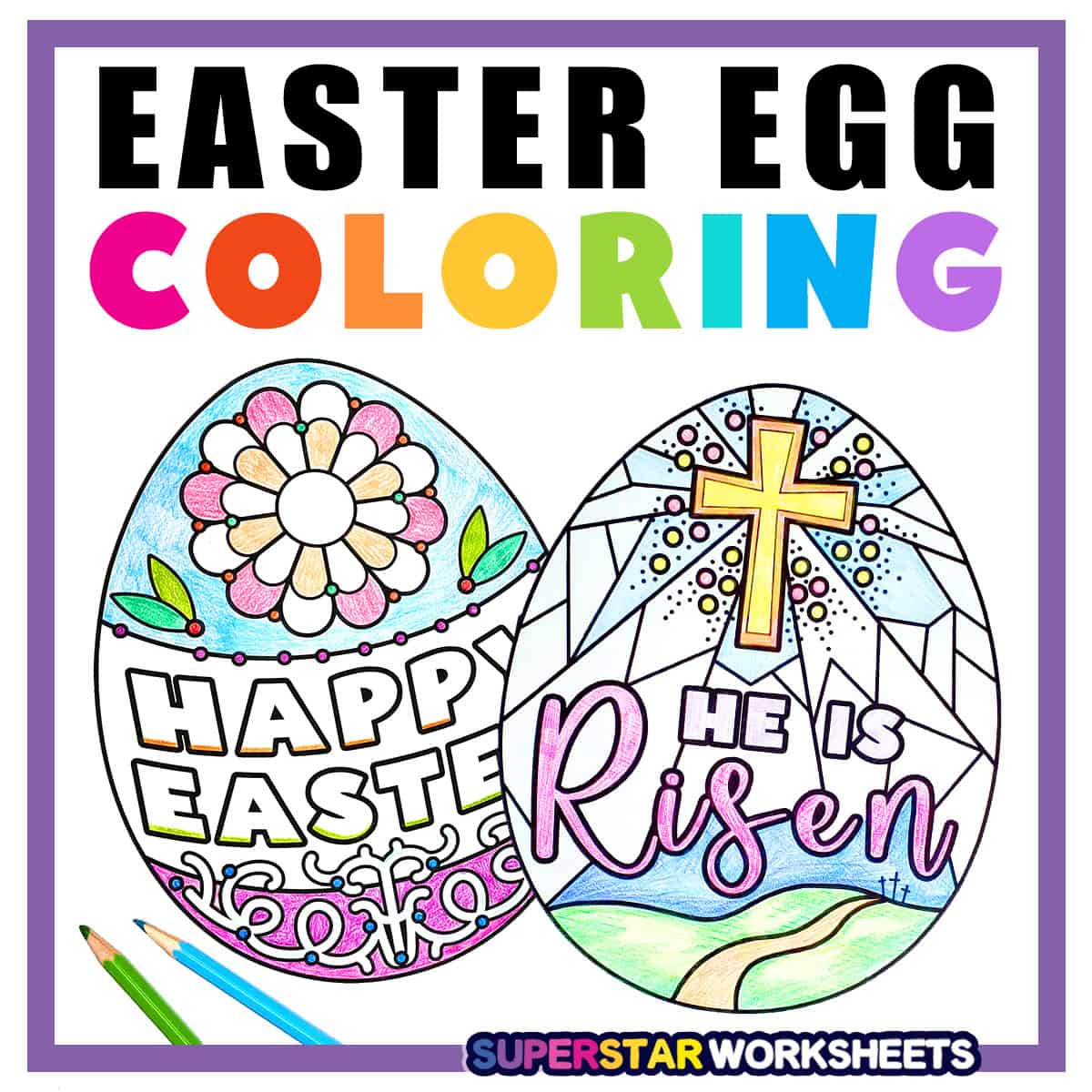 Free Easter Egg Coloring Pages for kids! We've created some fun and festive Easter Egg Coloring pages your students are sure to love! Your students can wish their friends and family, "Happy Easter" with our free printable PDF coloring sheets. You'll find an Easter Cross, Easter Bunny, Stained Glass Cross, and more! Our designs include thick black lines and unique but simple designs for easy coloring. If you need Easter Activities, check out our Easter Bible Activity Pack for Kids!
Easter Egg Coloring
These beautiful Easter Eggs feature a special Happy Easter message. If you are needing Happy Easter Coloring Pages we do have a wide variety of designs available. We've also created helpful Blank Easter Egg Templates you can use for your Easter Art Projects! These activity pages are sure to encourage and engage your young artists.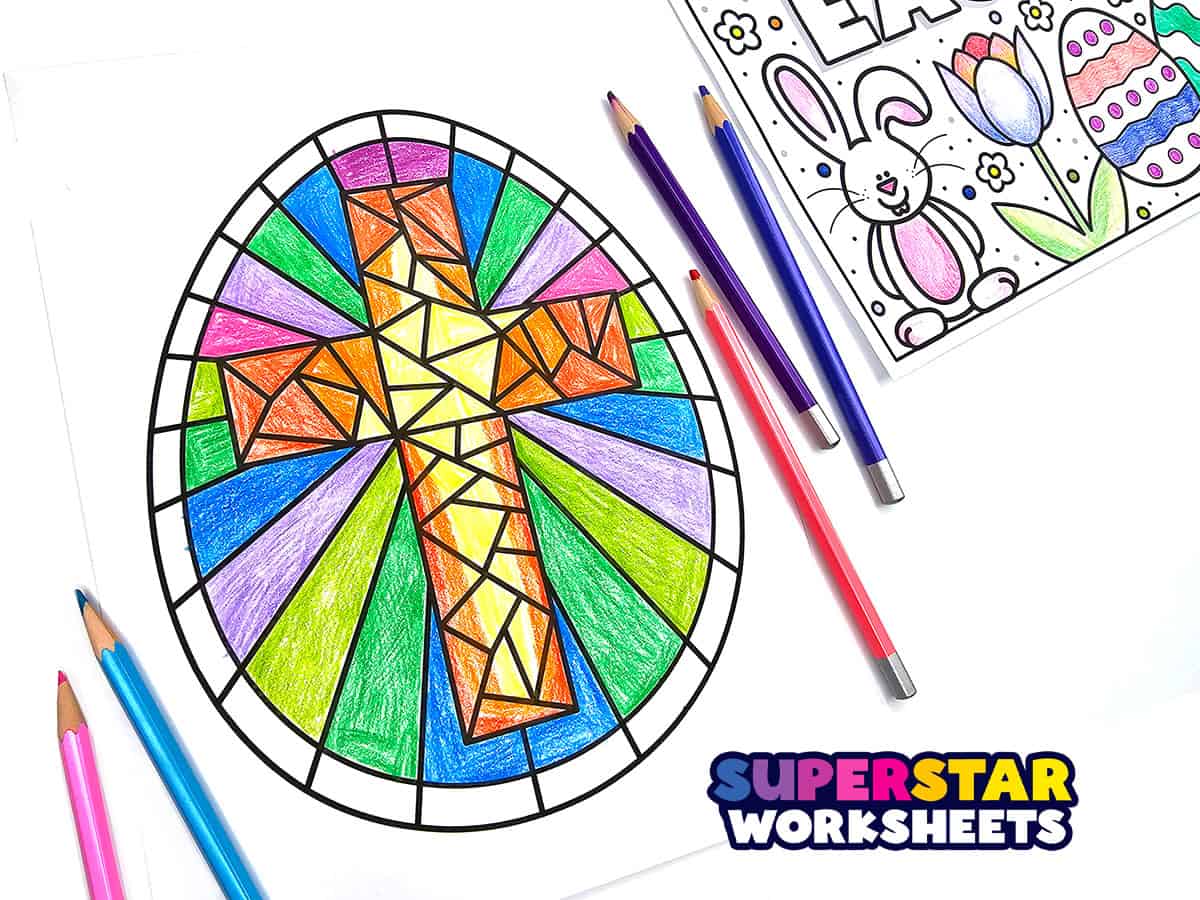 Easter Egg Cross Coloring Page
These free printable Easter Cross coloring pages can help you teach your students about the meaning of Easter. We celebrate Easter, or Resurrection Sunday, as a celebration of the Resurrection of Jesus Christ. New creation is symbolized by the arrival of spring, and the new life that brings. Find more printable cross templates and cross coloring pages you can use for your Easter Sunday School lessons.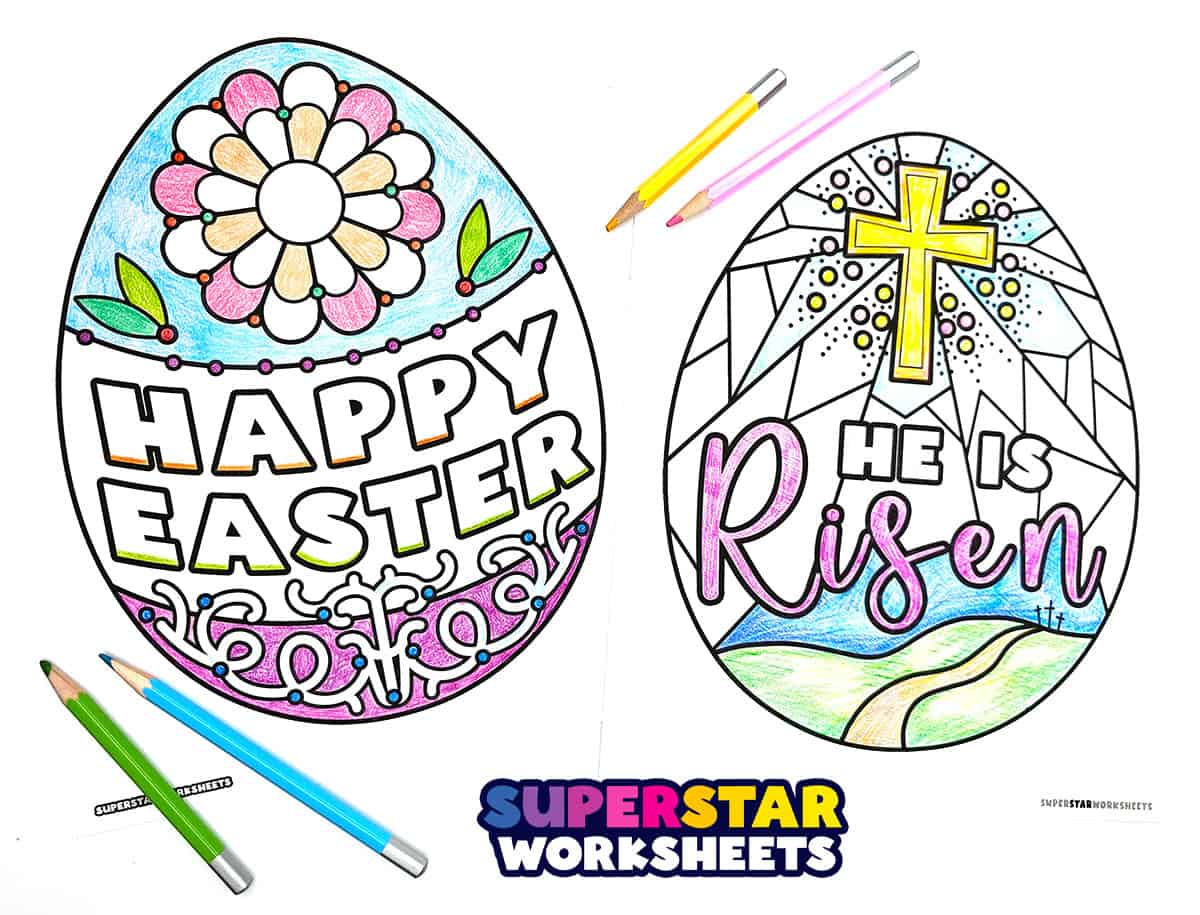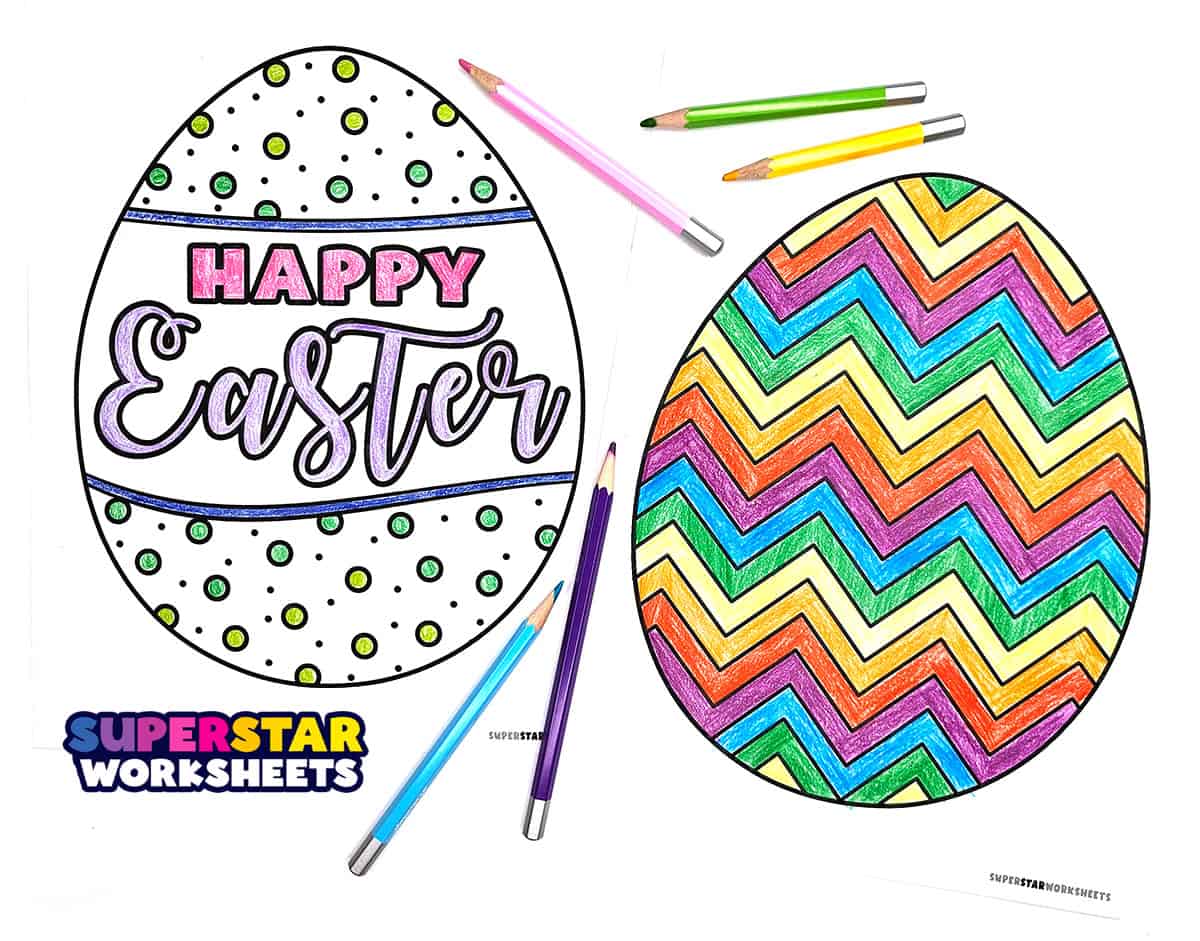 Easter Egg Chevron Coloring Pages
These Easter eggs have simple zig-zag designs to make it simple and easy for your students to color, paint, or even glue decorative items along the pattern. A variety of sizes are provided for students of multiple ages and abilities.
Simple Easter Egg Coloring Pages
Here are a handful of simple and basic Easter Eggs for kids to color in. These eggs have straight or wavy lines, grids, and simple patterns that are easy to follow. With thick black outlines your students will soon be coloring superstars!