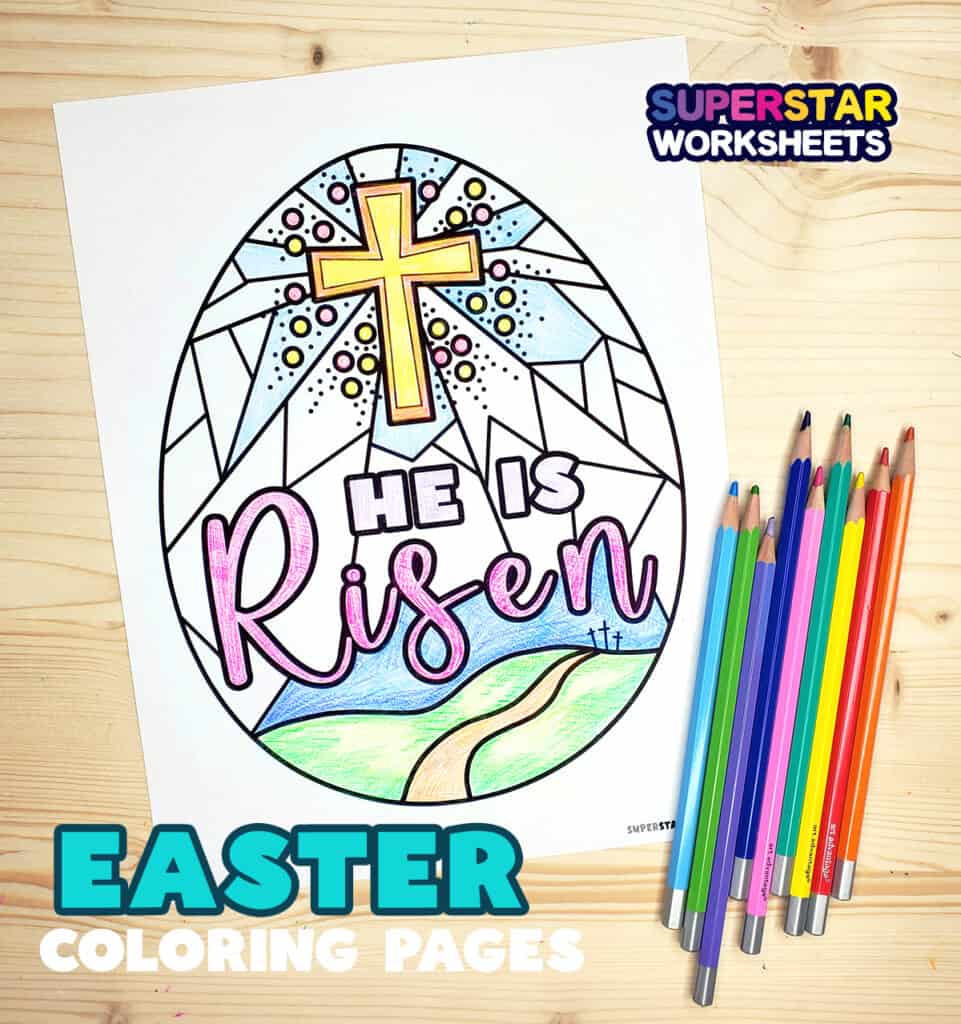 Free Easter Egg Coloring Pages for kids! We've created some fun and adorable Easter Coloring pages your students are sure to love! You'll find an Easter Cross, Easter Bunny, Stained Glass Cross, and more! Our designs include thick black lines for easy coloring. We've also created helpful Blank Easter Egg Templates you can use for your Easter Art Projects! Check out our Easter Bible Activity Pack for Kids!
Easter Egg Coloring
This is a simple Easter Egg Coloring Page that says "Happy Easter" with lots of dots for students to color in. These are great for making simple Easter Cards from Kids, just adjust your printer settings for smaller prints.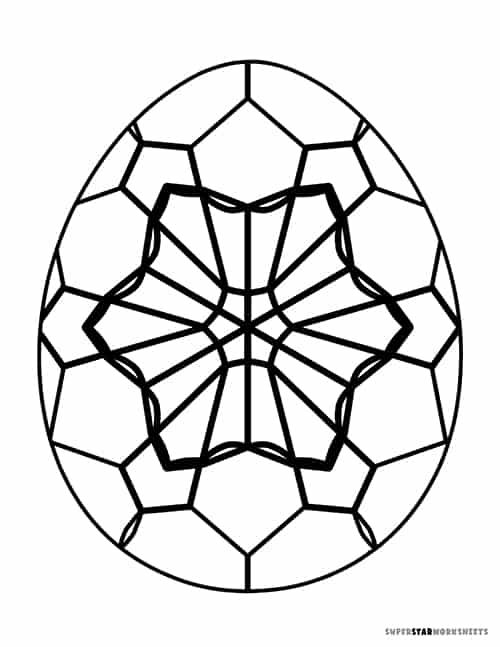 This is a beautiful design for an Easter Egg Coloring Page! Students can learn important art techniques like shading, blending, hue, complementary colors, and more.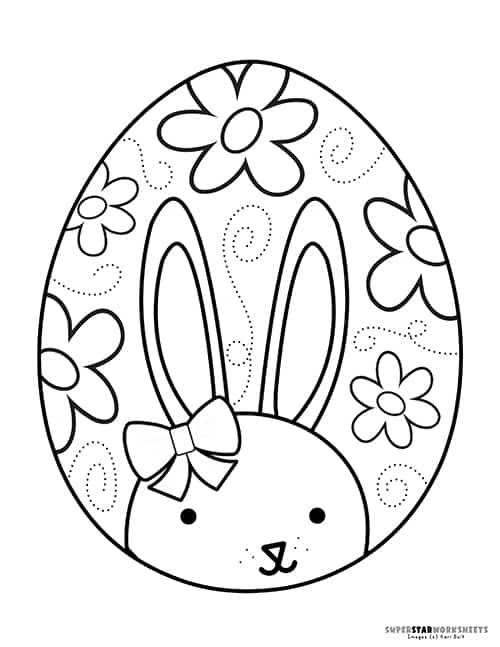 How adorable is this little Easter Bunny peeking into a flower filled Easter Egg! Your students will love to color this cute, curious critter for Easter.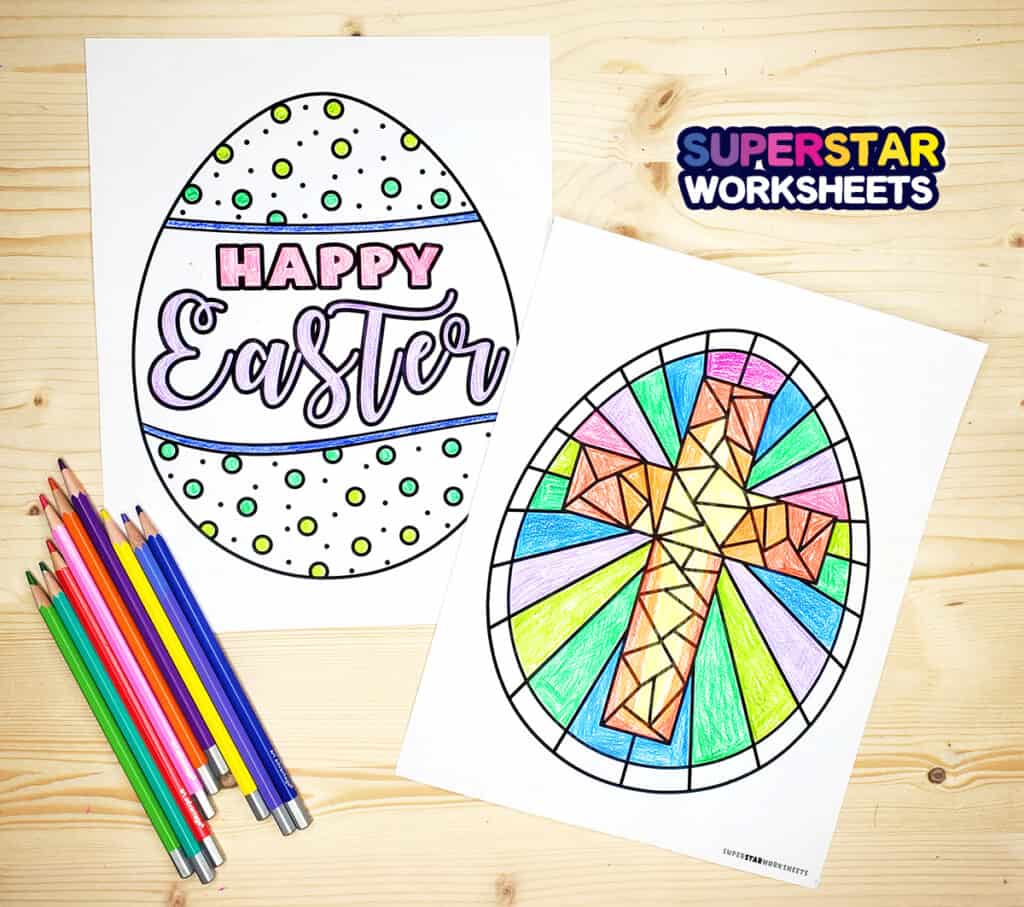 Easter Cross Coloring Page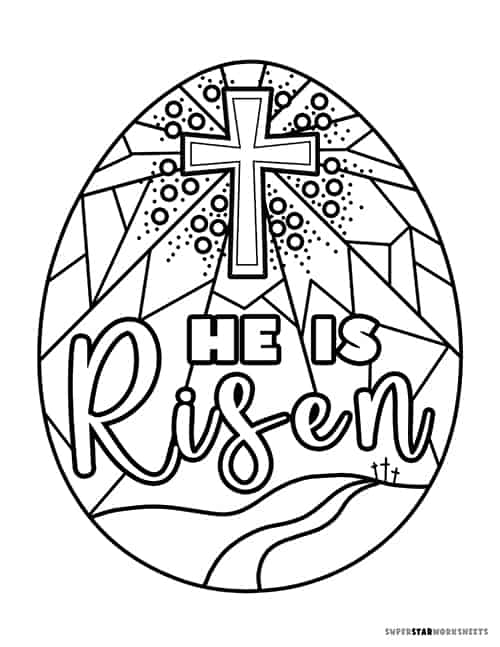 This is a beautiful Christian Easter Egg Coloring page for kids! Featuring a stunning stained glass design, a cross, Calvary, and the words, "He is Risen" this Easter coloring page is great for Sunday School.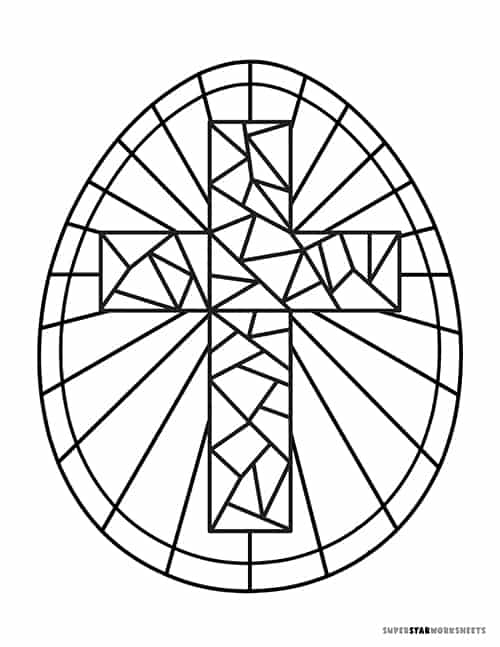 Students will LOVE to color this beautiful stained glass Easter cross! These make beautiful Bible art projects for kids, that are sure to look amazing in your homeschool or Sunday School classroom.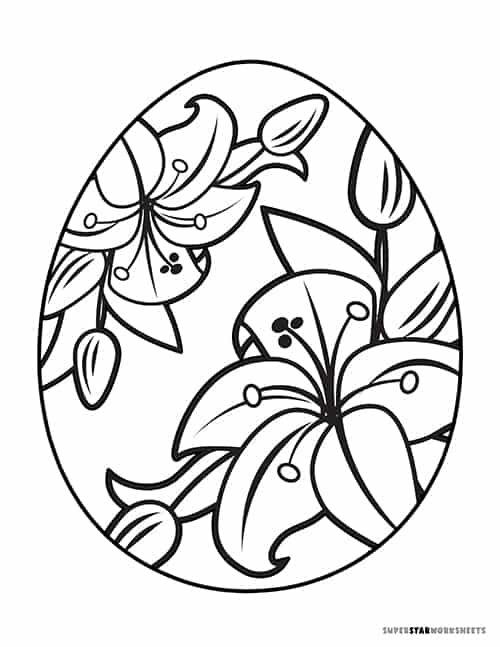 This is a beautiful Easter Egg Coloring page featuring a stunning Easter Lily. Older kiddos will appreciate the beauty of this simple Egg design.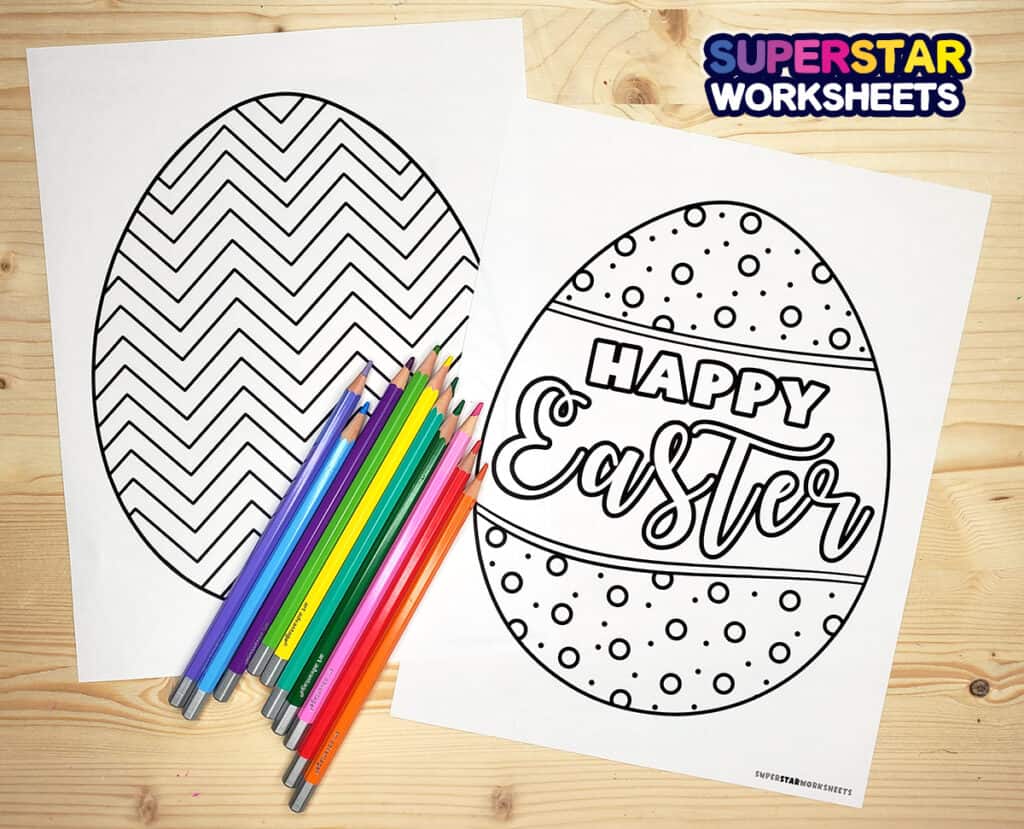 Easter Egg Template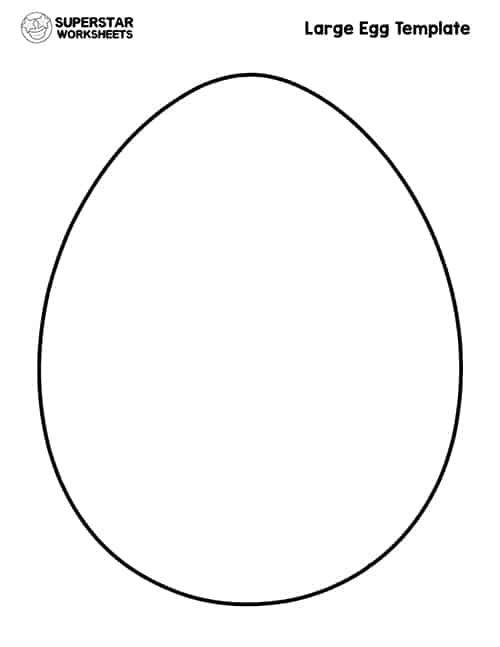 Print this large blank Easter Egg template for your art and crafts projects.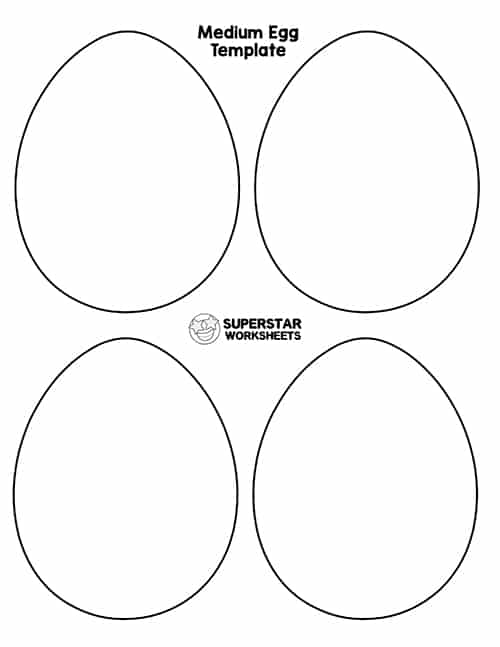 These free printable Easter egg templates print four to a sheet. These are great for students to design their own Easter Egg designs.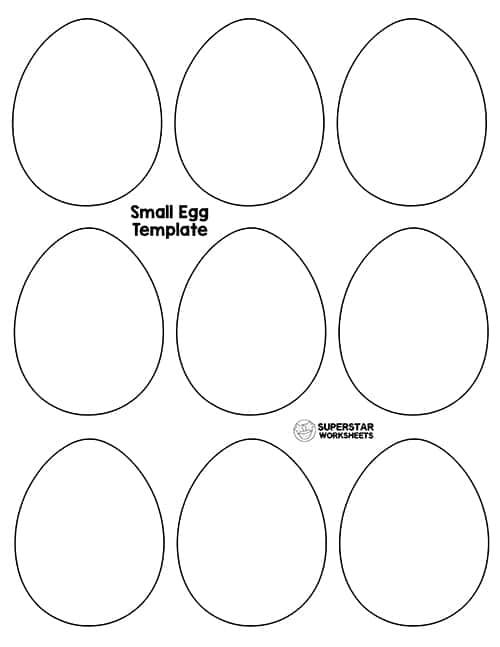 These printable Easter eggs print 9 to a sheet and are great for simple art projects.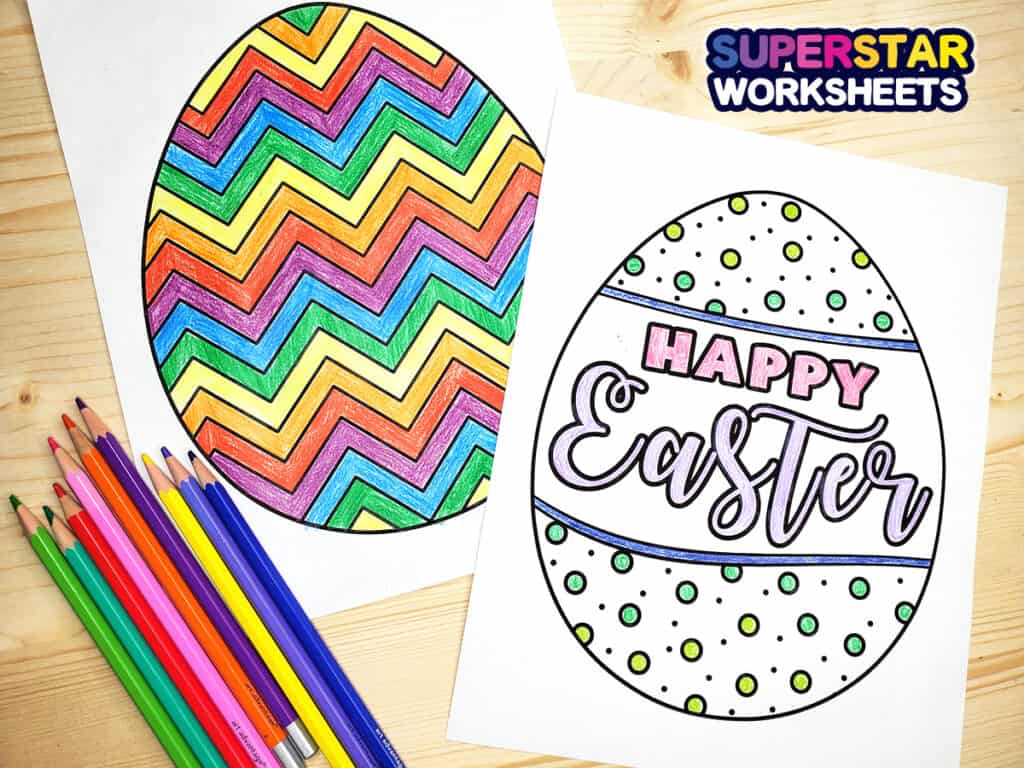 Easter Egg Chevron Coloring Pages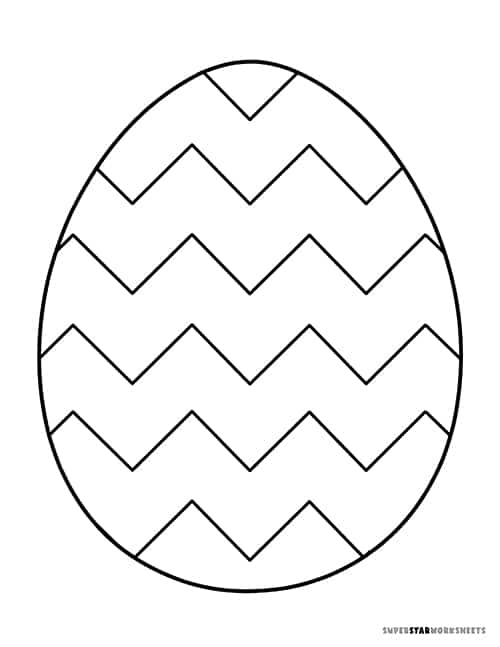 This is a fun and free printable Easter Egg template with a simple chevron zig-zag pattern across. This is great for student art projects for Easter.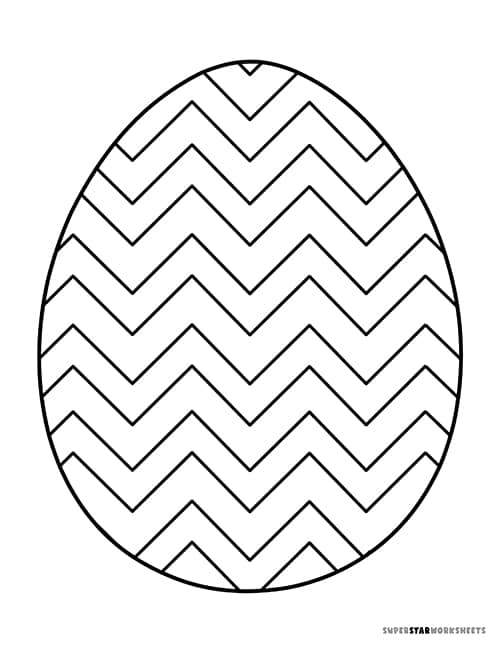 Another free printable egg for Easter Crafts and projects. This chevron egg has tighter lines and can be used for art projects with oil pastels, markers, or even with gluing sequins and small items.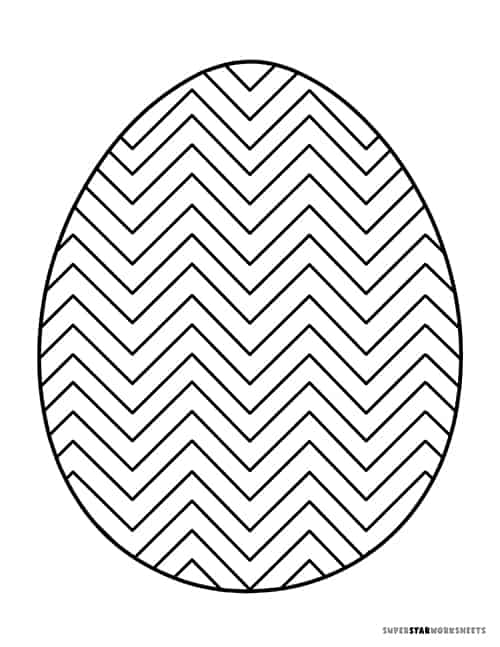 Build fine motor skills with this free Easter Egg coloring page. The lines are super skinny and will provide your students with a challenge as they color each row across.