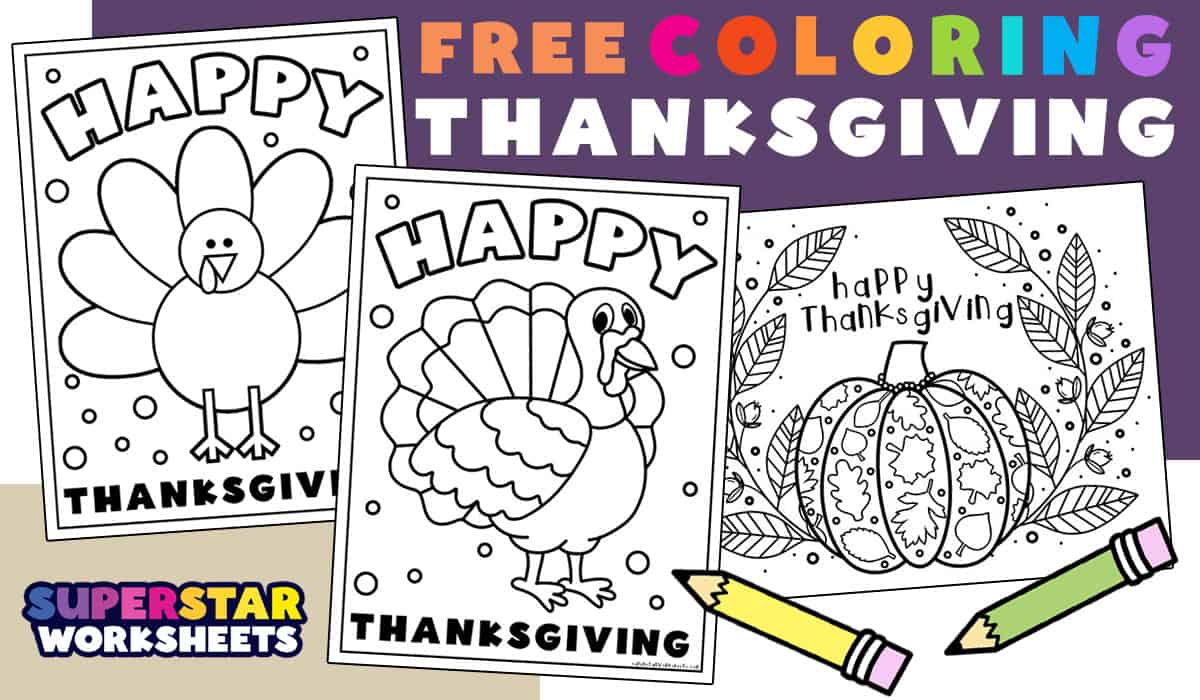 Free printable Thanksgiving coloring pages. These Happy Thanksgiving coloring pages are unique and engaging for kids. We've got a huge variety of easy Thanksgiving coloring sheets for preschoolers, and toddlers to more intricate and decorative designs for teens and adults. Print our free PDF hand-drawn, modern, cute, and whimsical thanksgiving turkey coloring pages for decorations, Thankgiving cards, take home art projects and more.
Free Printable Thanksgiving Coloring Pages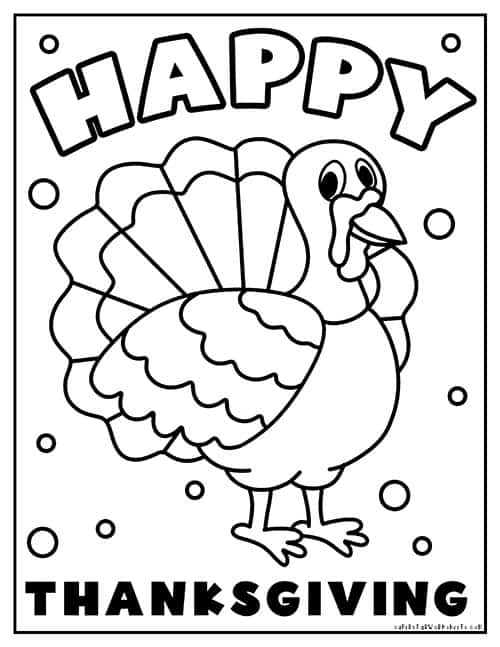 Free Printable Happy Thanksgiving coloring page featuring an easy to color turkey. Students of all ages will love this simple Thanksgiving turkey coloring sheet.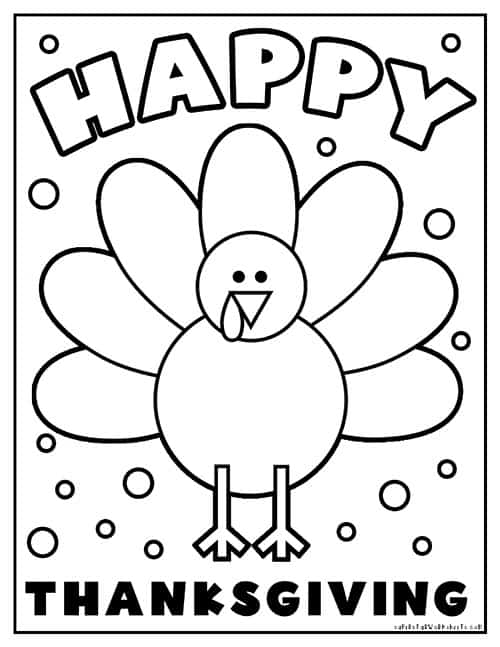 This simple Thanksgiving coloring page is just right for your preschool and toddlers to color. Feature a simple, thick black outline turkey, your students can easily stay in the lines.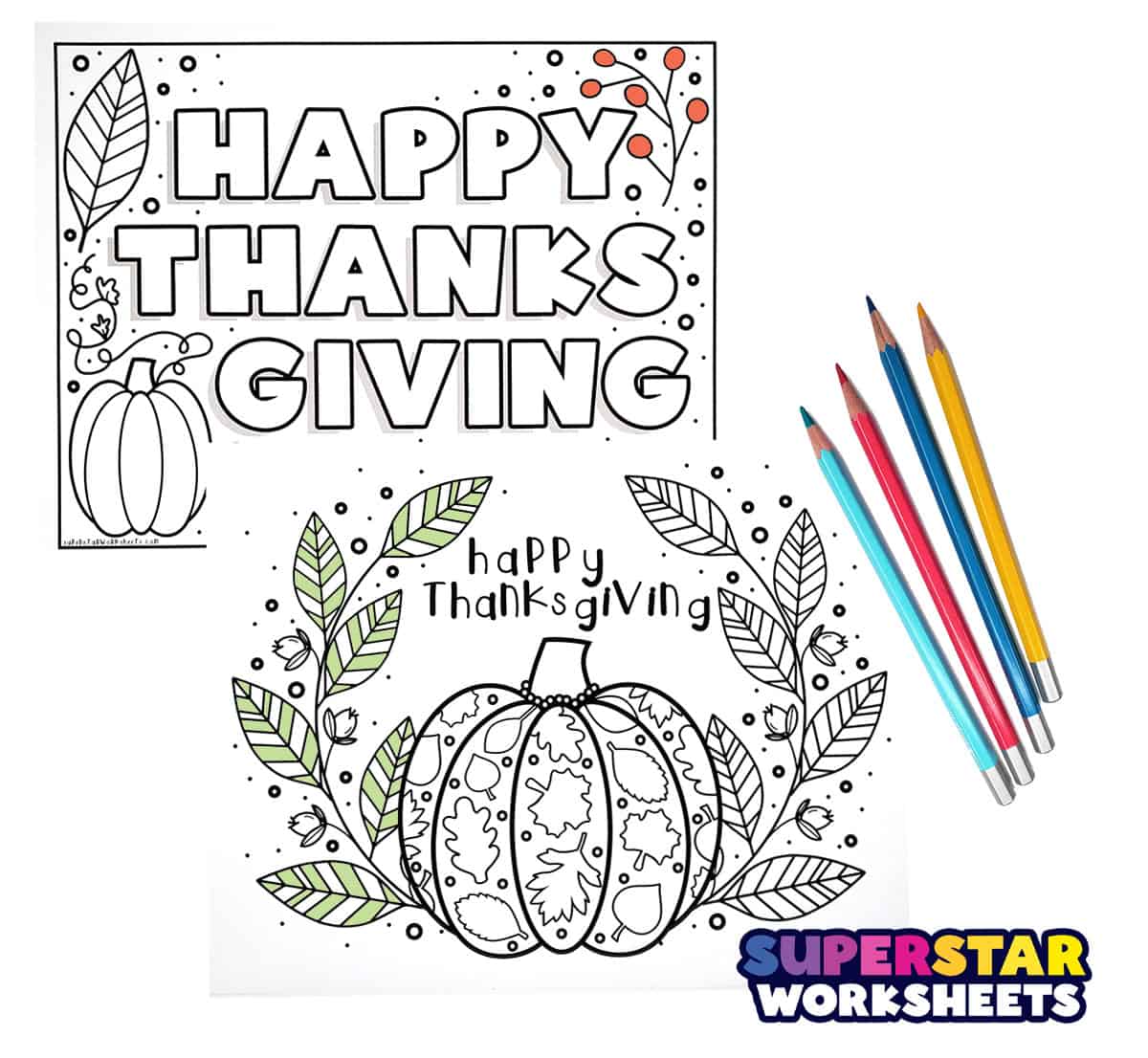 Free Thanksgiving Coloring Pages
This page is filled with Happy Thanksgiving Coloring Pages! If you are looking for fall coloring pages, we also have a good variety of turkey coloring pages, fall leaf coloring pages, and of course…pumpkin coloring pages. All of these will provide your students with unique and exciting thanksgiving printables this Autumn season!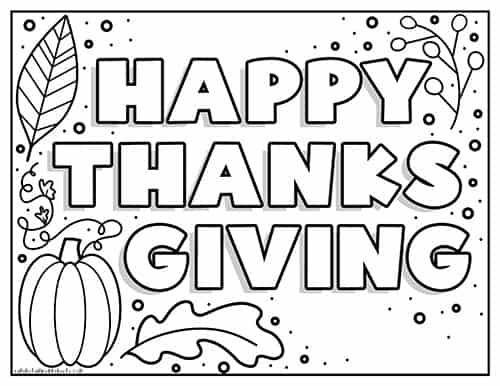 This free Thanksgiving coloring page is great for creating Thanksgiving cards or providing young students with simple black-line coloring.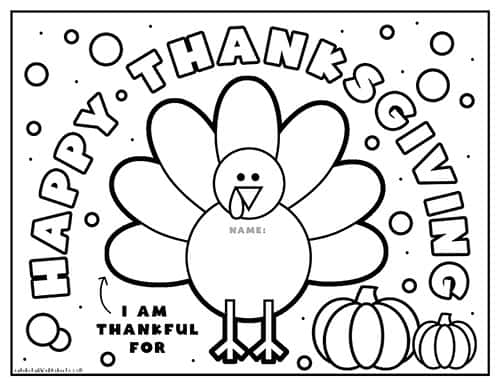 Younger students can write in all the things they are thankful for on each feather of this simple turkey coloring page. The sheet reads Happy Thanksgiving and includes fun pumpkins and decorations to color.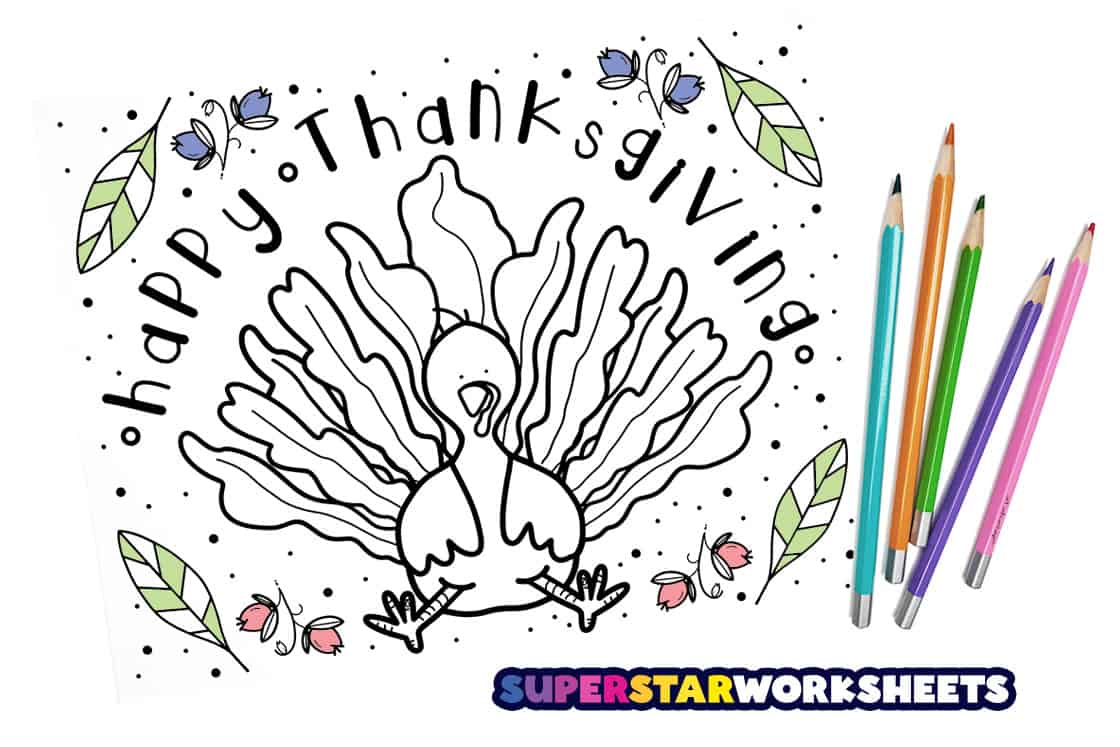 Free Thanksgiving Coloring Pages Printables
If you are in need of fall decorations for your classroom, be sure to check out our turkey templates too! And remember, Thanksgiving isn't just about turkeys! We have a huge selection of free printable pumpkin templates, and fall leaf templates you can use to create stunning fall art projects or fall classroom decor.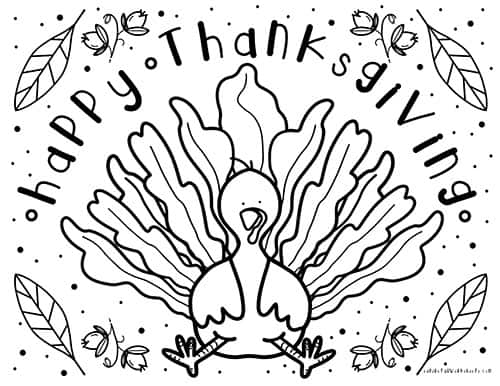 This cute turkey is great for children and adults to color in. Featuring a whimsical fluffy feather turkey.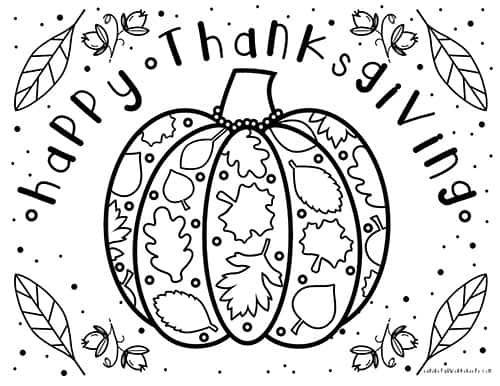 This thanksgiving coloring pages doesn't have a turkey, but a pumpkin in the middle.

Thanksgiving Coloring Page
Many of our Turkey Day coloring sheets work well for teens and adults! Coloring can be very relaxing for all ages and these custom designs are sure to appeal to older students. Be sure to provide good quality colored pencils with a variety of hues and shades. We always recommend this set of colored pencils because you get so many different colors for a good value–they are the pencils pictured here in our photos.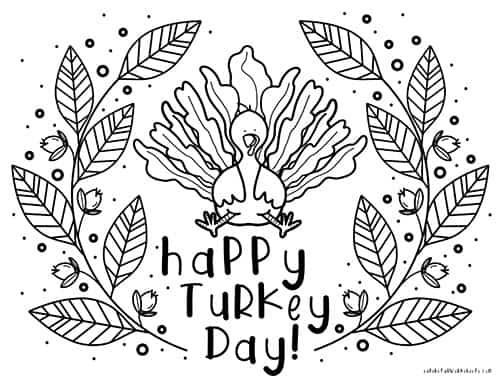 This cute whimsical turkey is here to wish your friends and family Happy Turkey Day!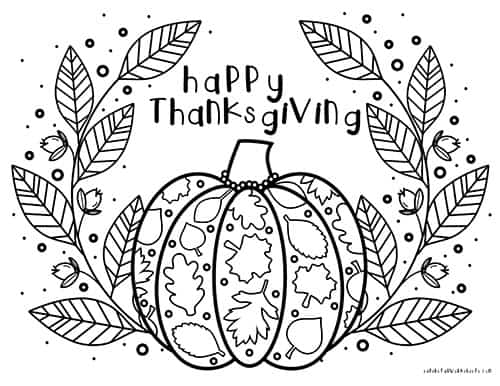 This thanksgiving coloring pages doesn't have a turkey, but a pumpkin in the middle.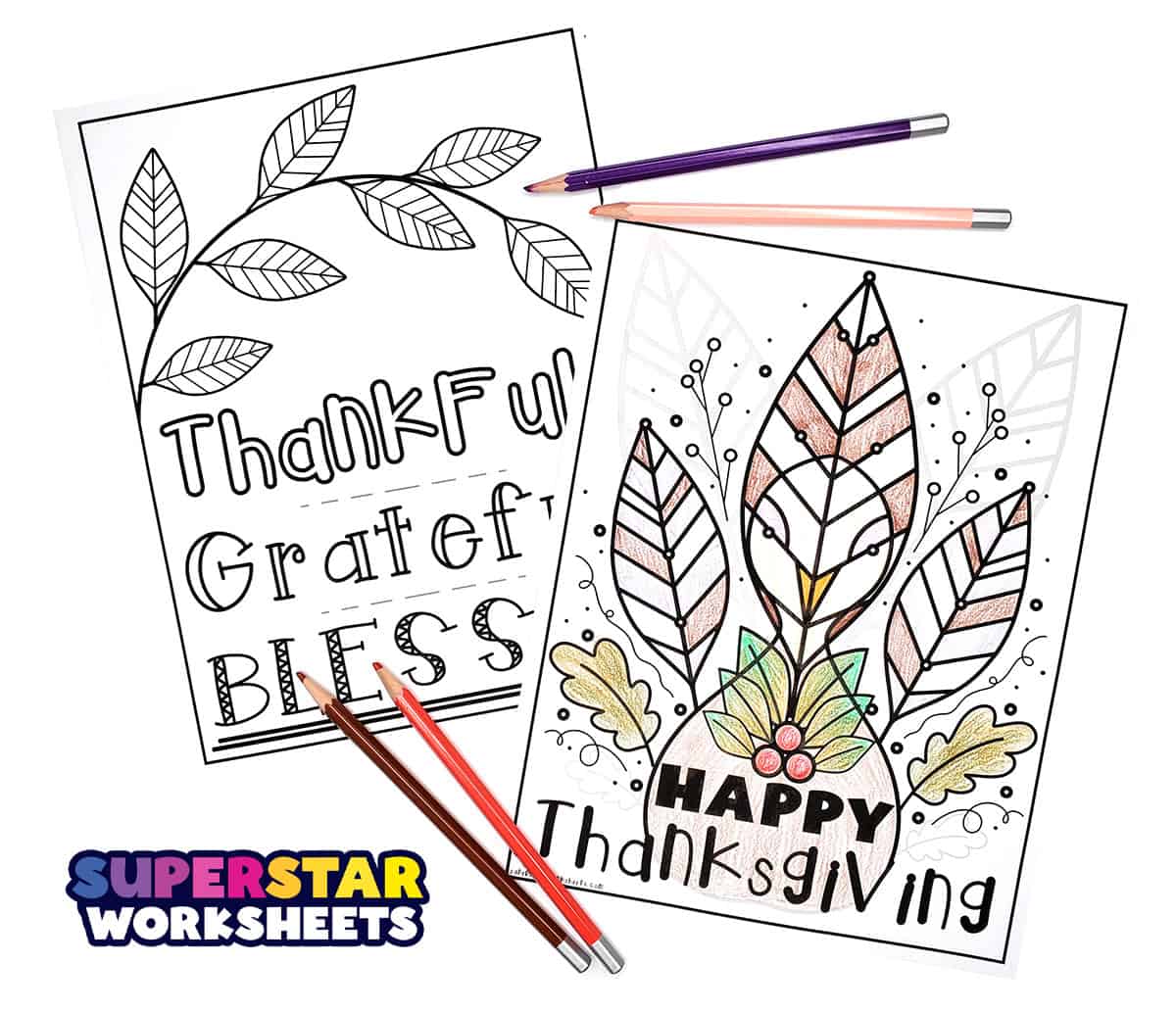 Happy Thanksgiving Coloring Pages
Because our Thanksgiving coloring pages are custom designed, they can make beautiful decorations for your classroom or home during the fall season. Print these PDF files as full page or shrink them down to make printable Thanksgiving Day cards to send to friends and family. If you're sending them off to your family, be sure to print and include our fun and free Thanksgiving Turkey Mazes for extra fun.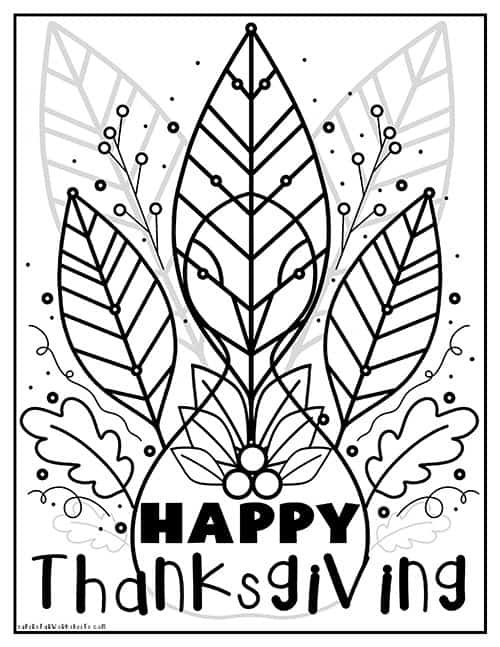 This fancy turkey is ready to be the center of attention on Thanksgiving! Featuring fun leaves for her feathers, your students will love to color in all the details on this printable PDF.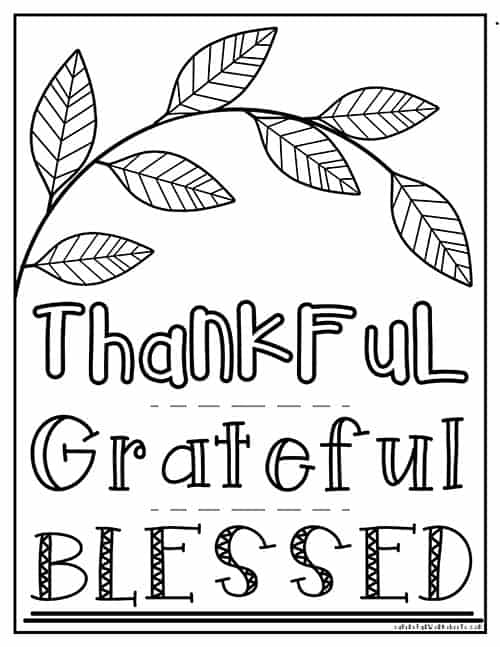 This simple color page reads, "Thankful, Grateful, Blessed" and is the perfect reminder to be thankful during the fall season. A simple leaf garlad decorates the top area of the coloring sheet.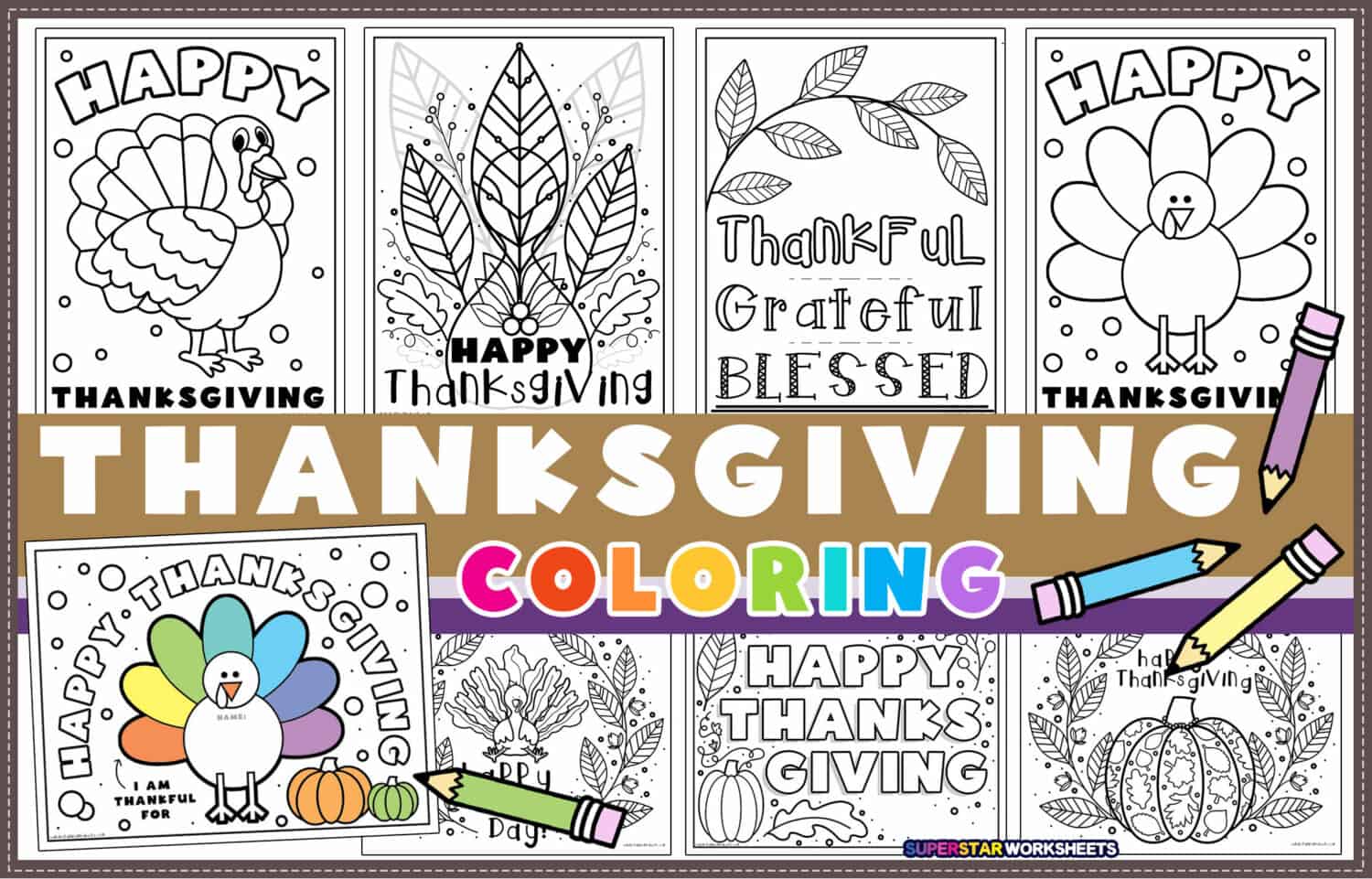 Thanksgiving Free Printable Coloring Pages
Whether you are looking for simple Thanksgiving day coloring pages, or hands on thanksgiving crafts, we've got you covered. Many of our free printables can be turned into Thanksgiving placemats simply by laminating student designs. Additionally, we have some fantastic art projects like our Paperbag Turkey Craft, or our Pinecone Turkey Craft.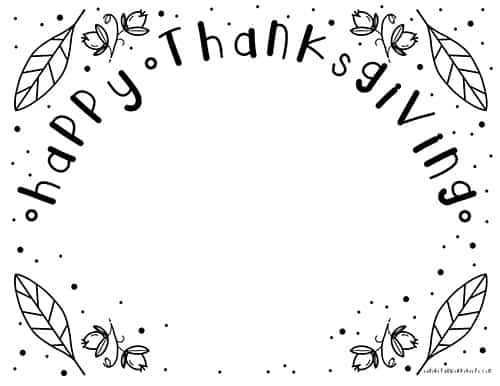 Preschool students can make handprint turkeys in the center of this adorable Happy Thanksgiving template.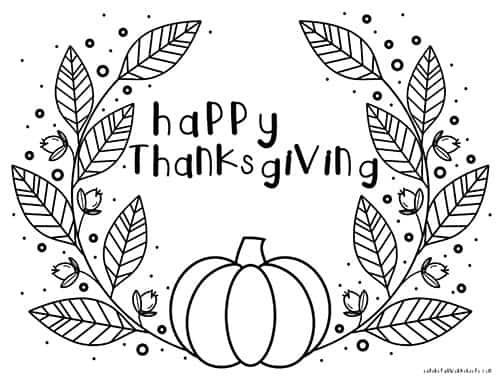 This is a free printable Happy Thanksgiving Wreath for kids and adults to color.
Cute Thanksgiving Coloring Pages
Finding cute coloring pages for Thanksgiving can be difficult. We've created a few new options you can use around this festive holiday. Our coloring pages are completely hand drawn or digitally drawn, making them super unique and the custom designs will engage an inspire your young learners. Stay tuned for pumpkin pie and more cute Turkey Day Meal coloring pages soon!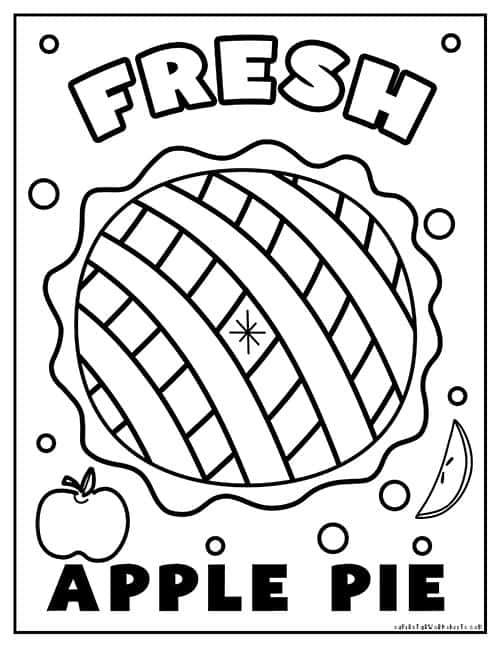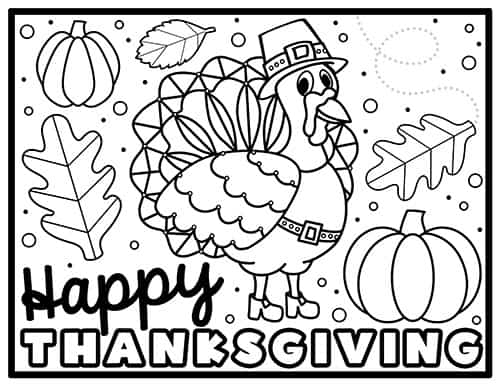 This is a free Thanksgiving Mat coloring page you can use to keep kiddos busy at the Thanksgiving table. This fancy turkey is ready for the festivities.
Free printable Thanksgiving pie coloring page for young students to color in.