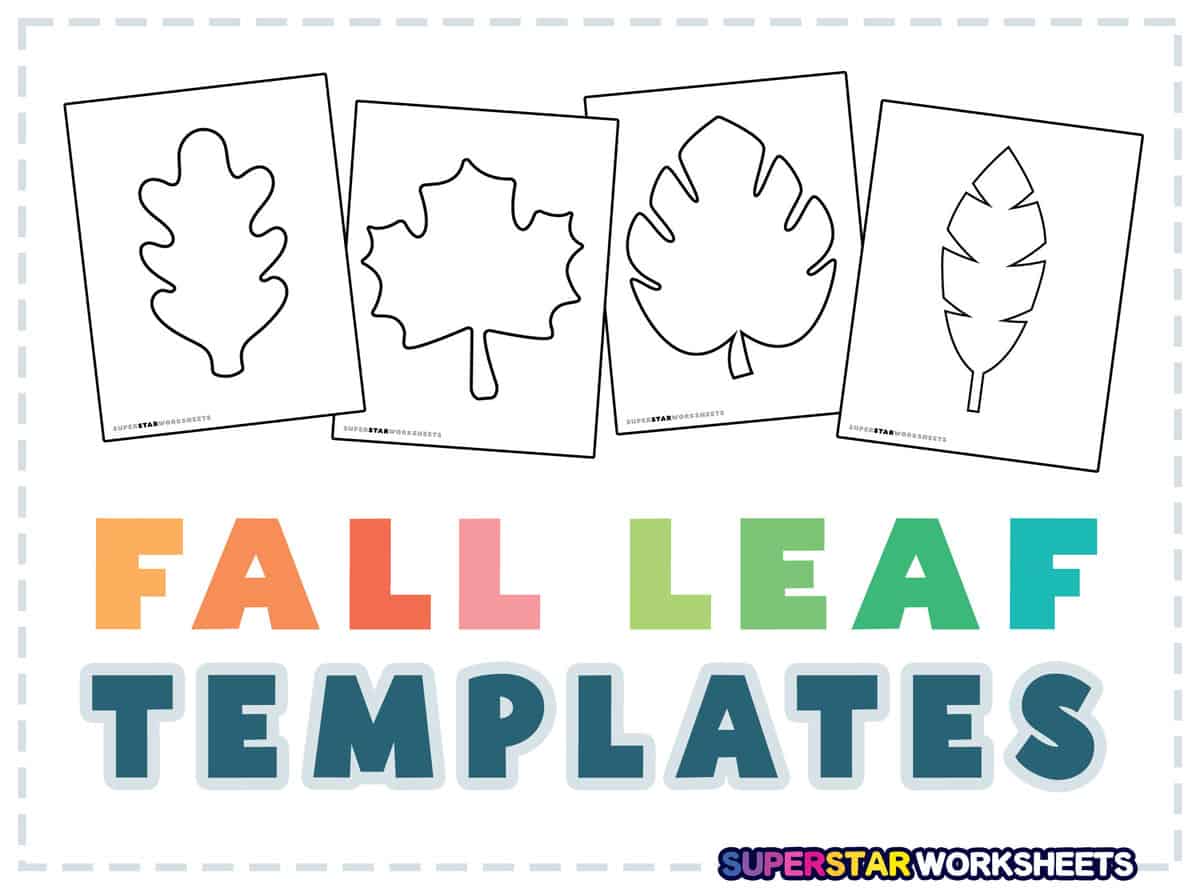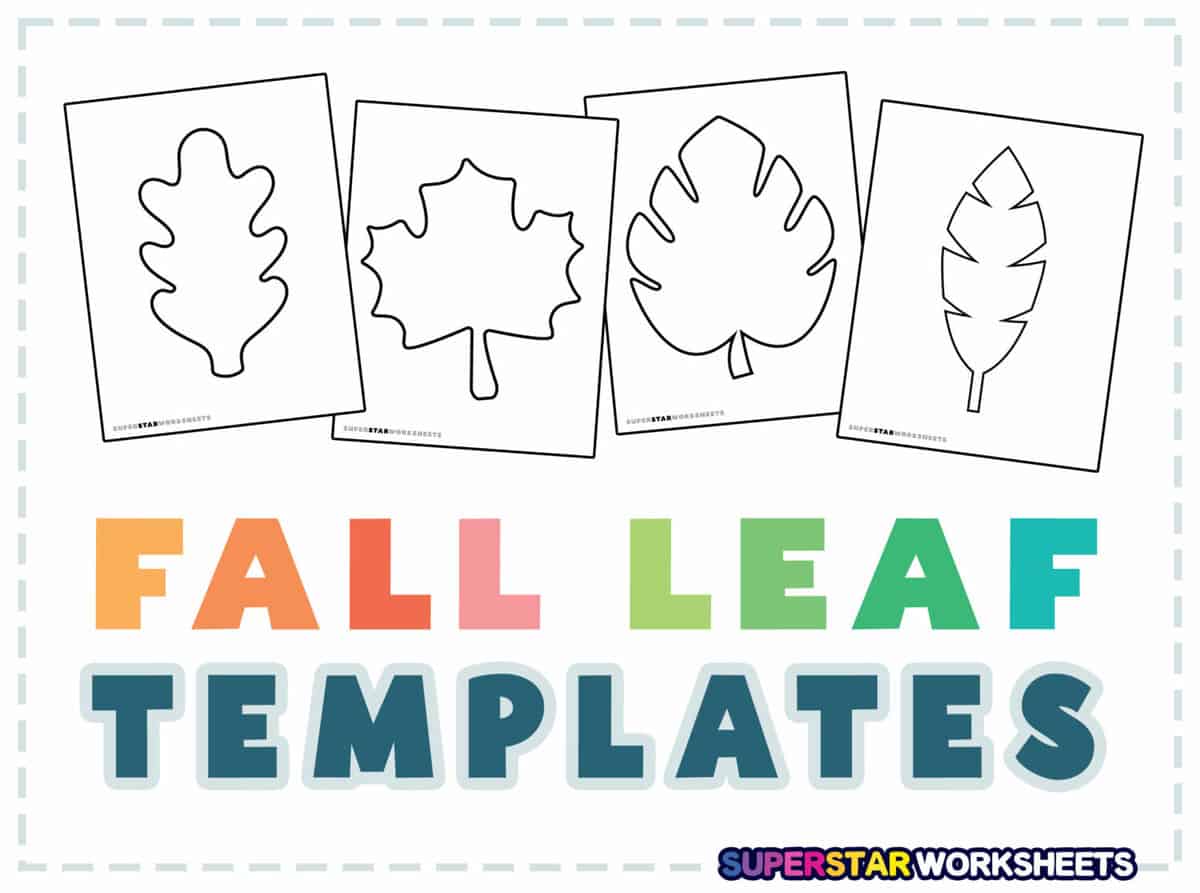 Fall Leaf Templates for multiple age levels are simple to print and use! They make your seasonal and holiday bulletin boards beautiful and appealing to all. These fine motor cutting and drawing opportunities feature a variety of ways for your students to show off their creativity. Perfect for preschool, elementary, and homeschool students, our leaf stencil templates promote fine motor skills, art, and more! Check out our Directed Drawing Bundle for even more creative design practice.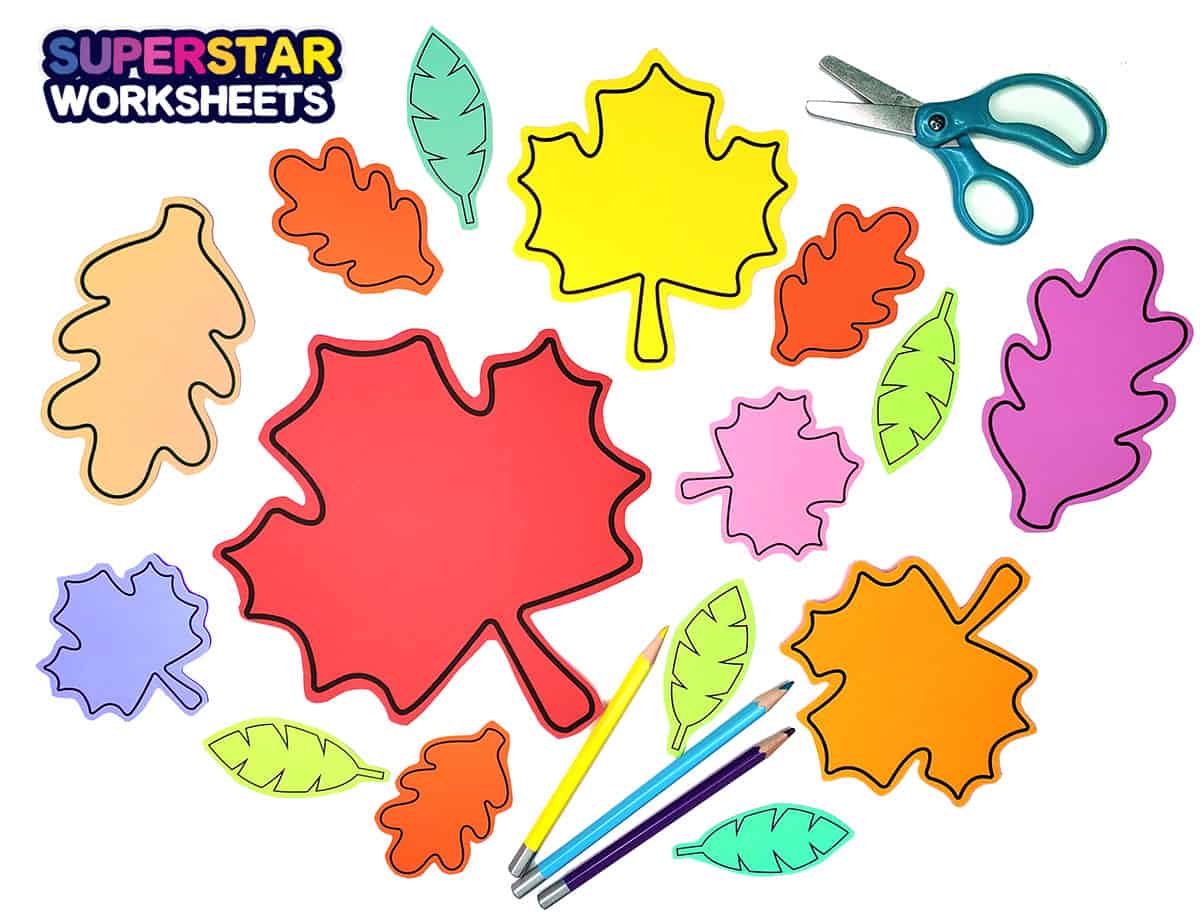 Leaf Cut Out Template
Printable leaf cut-out templates feature a variety of simple, easy-to-use blank fall and winter leaf templates for students and teachers alike. Students can draw stems and leaves, show off their fine motor cutting skills or be creative when decorating and drawing on the leaves for a bulletin board or other showcase item. These leaves make the perfect fall/winter activities for your learners.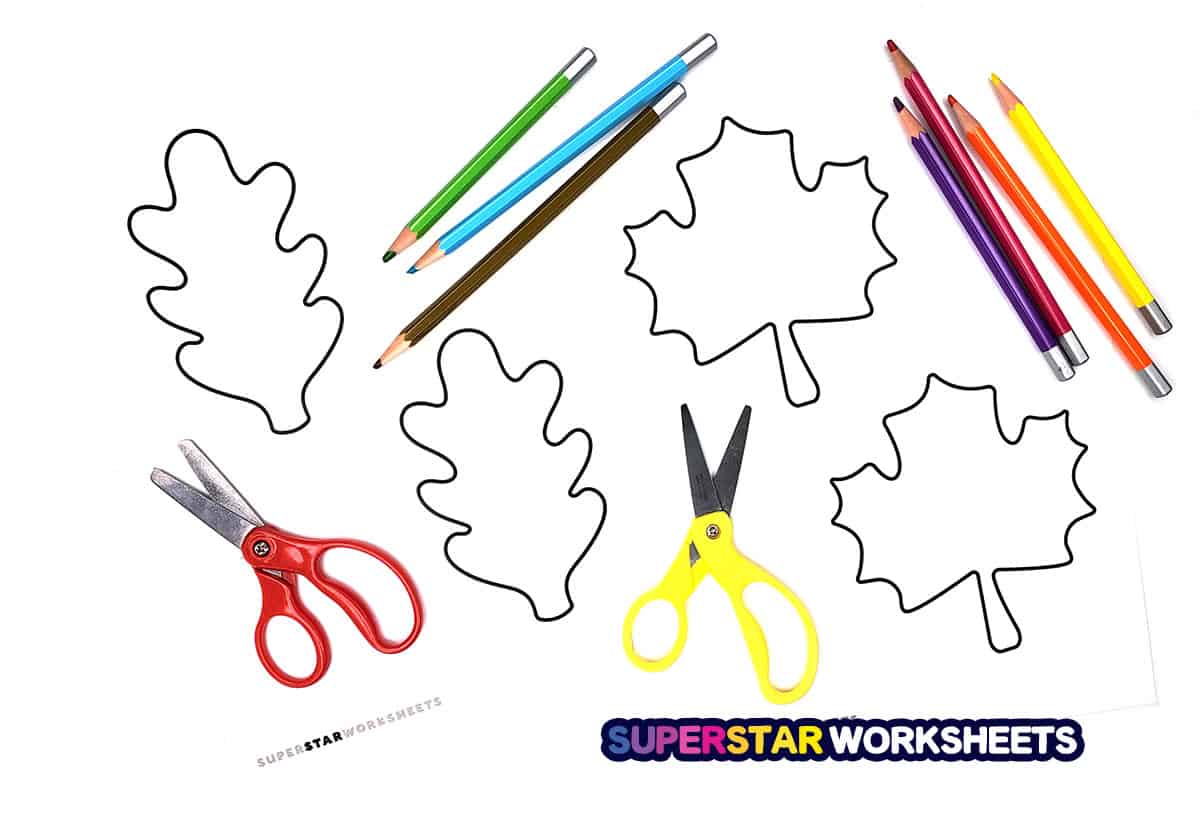 Leaf Template Printable
These fall leaf templates promote drawing, creativity, fine motor skills, and more! Your students are sure to love cutting out these leaf stencil templates. These leaves make the perfect addition to bulletin boards, fall/winter art projects, and classroom decorations. Students will feel a sense of excitement and joy seeing their blank leaf templates become works of art that are displayed for all to see. Make sure to check out our Snowflake Templates for more cutting and art fun!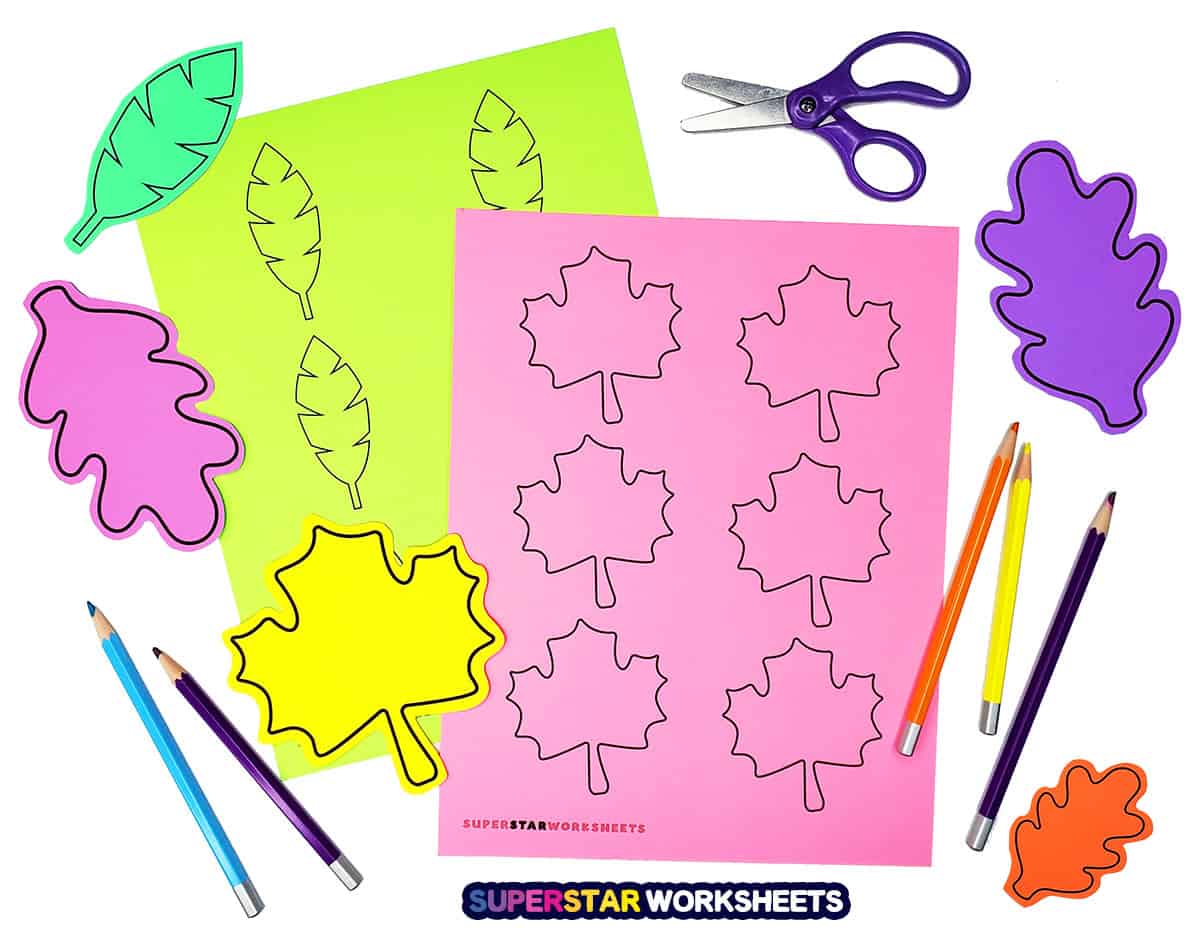 Printable Leaf Template
Our blank fall/winter leaf templates are best used when printed on cardstock, decorated, cut out, and finally laminated. Students will need a variety of art supplies to decorate each blank leaf. Watercolor paint, tempera paint, crayons, colored pencils, and markers all make great decorating supplies. Students could also use a variety of small items and glue to create a more three-dimensional leaf. These fall leaf templates pair perfectly with our Thanksgiving Smart Pack. Check it out today!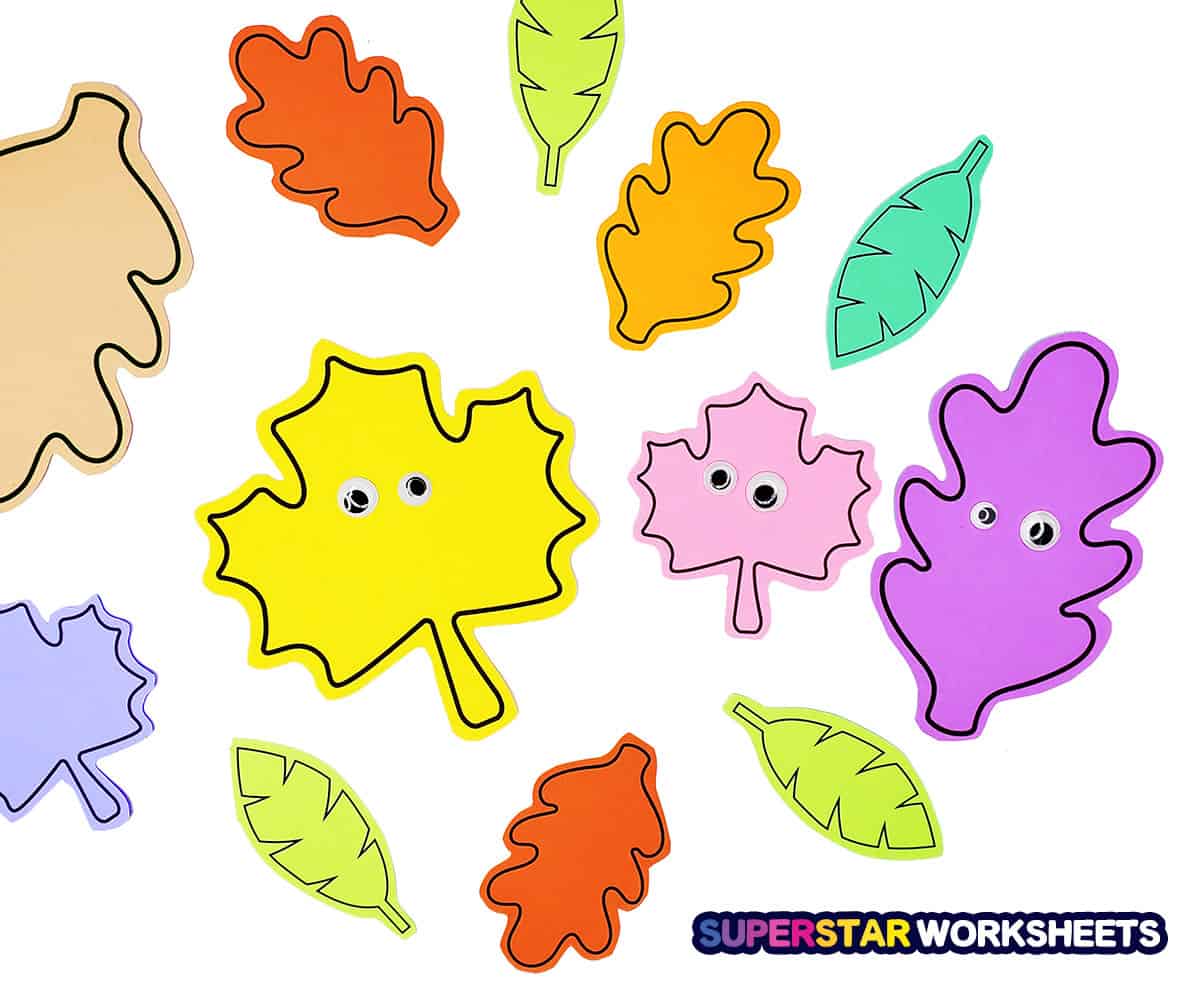 Leaf Templates
Our fun and blank templates allow kids to soar with creativity. Allow students, based on age level and skill, to be creative with these gorgeous, dark lined templates for easy coloring and cutting.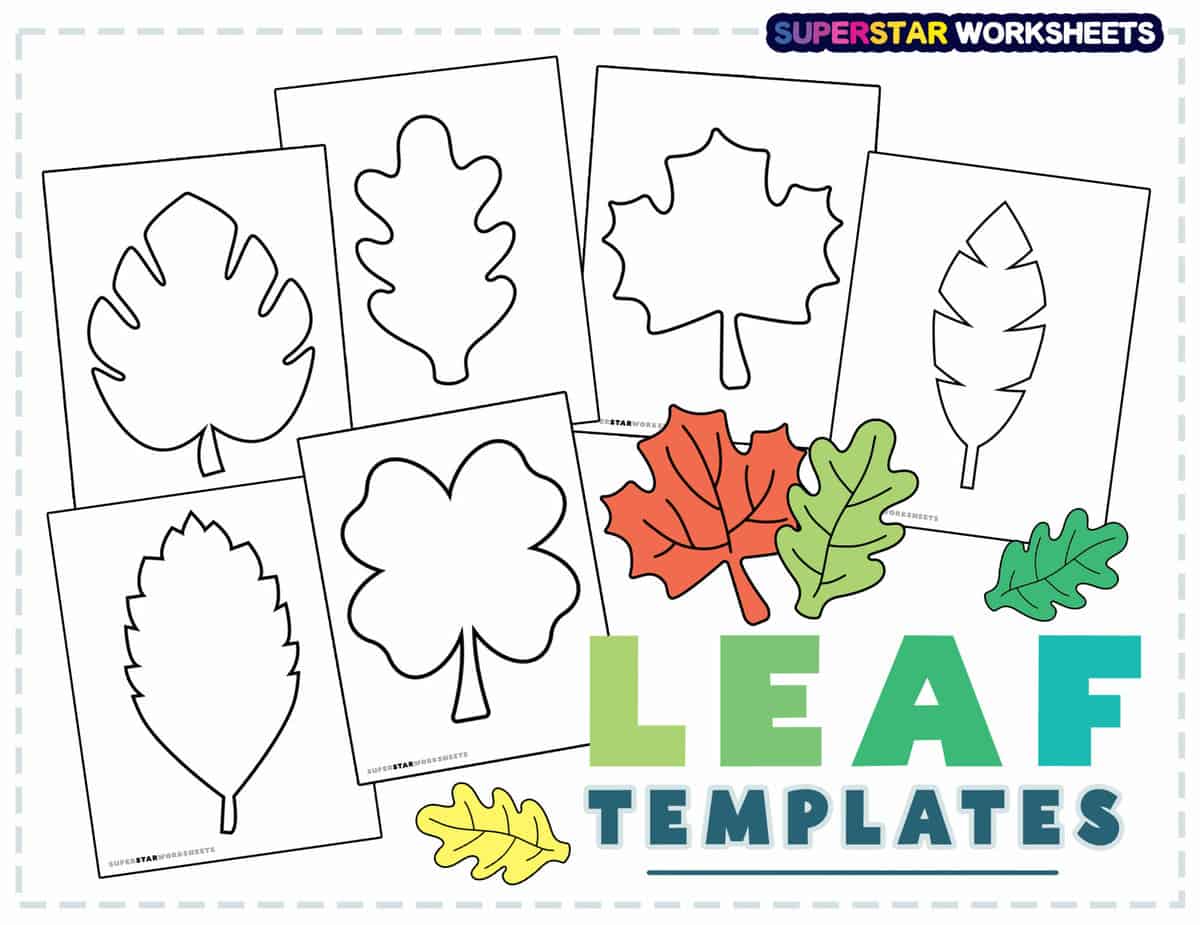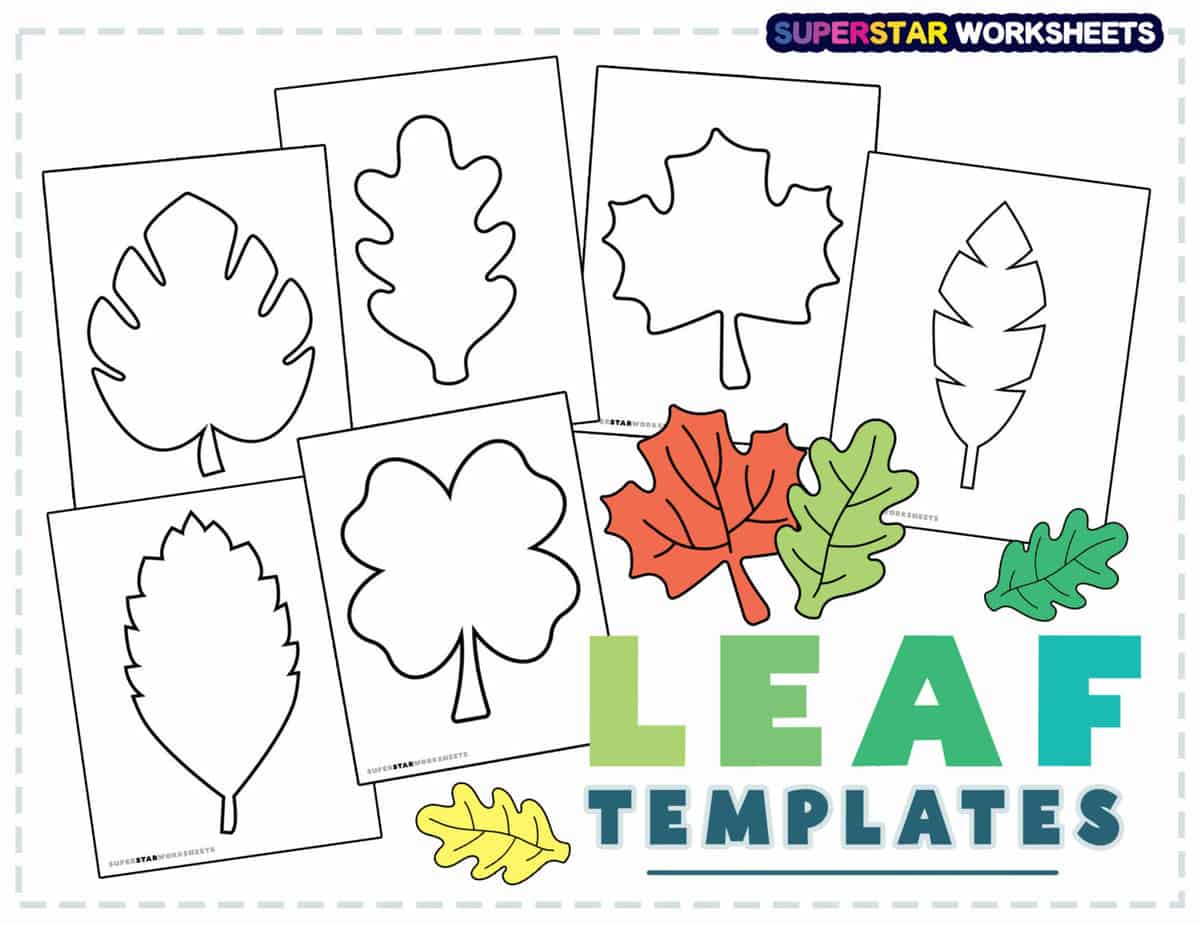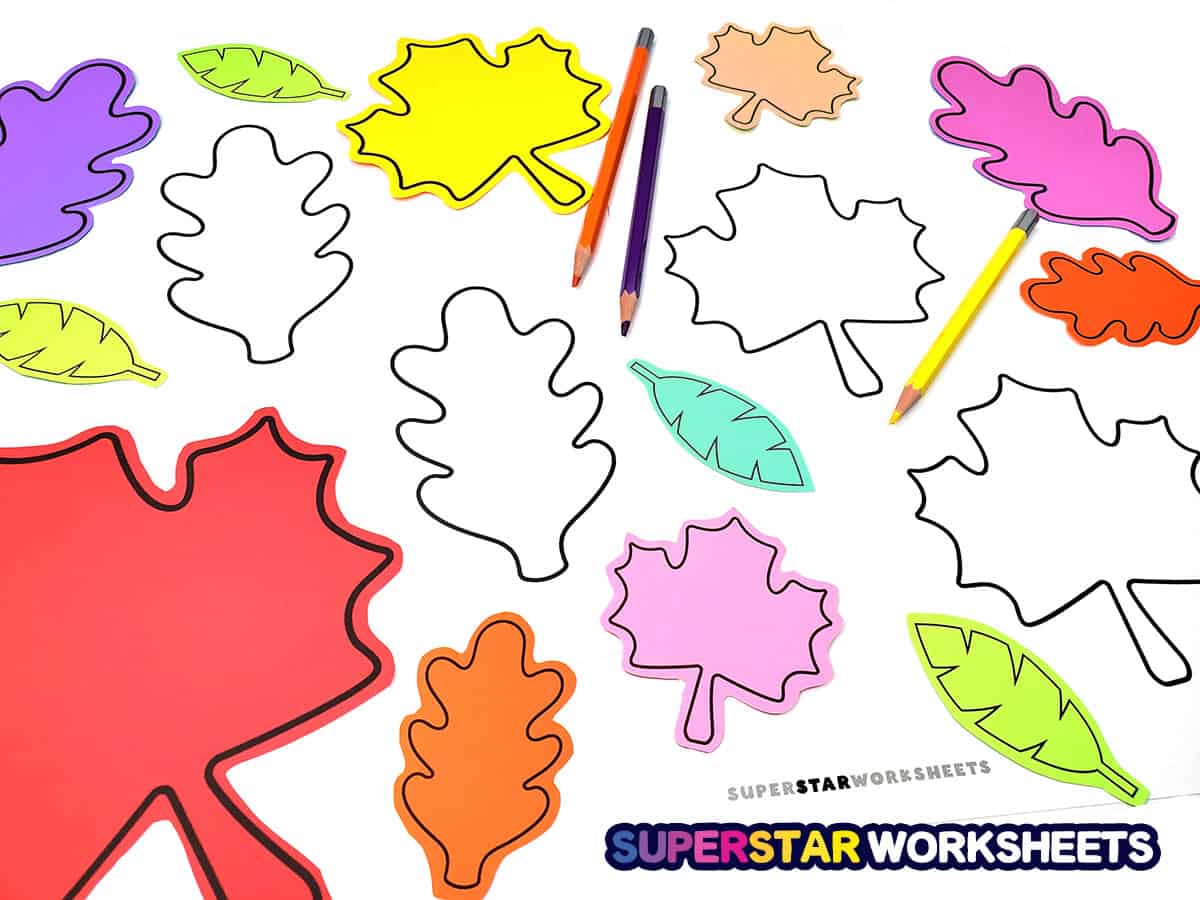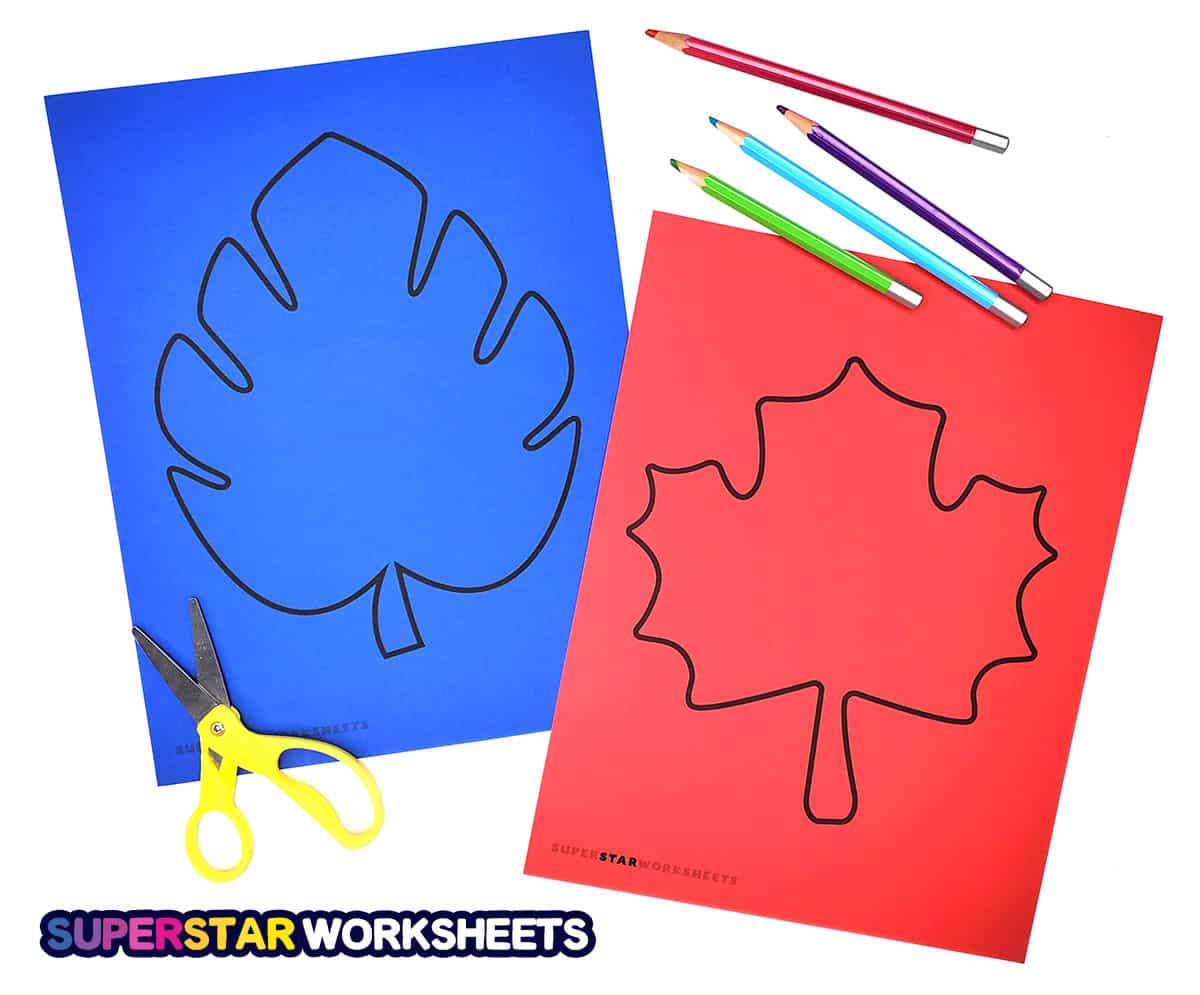 Sunflower Leaf Templates
These Sunflower Leaf Printables come in a variety of sizes- one leaf, two leaves, and 6 leaves. Include these in your homeschool or classroom for young preschoolers or early elementary students.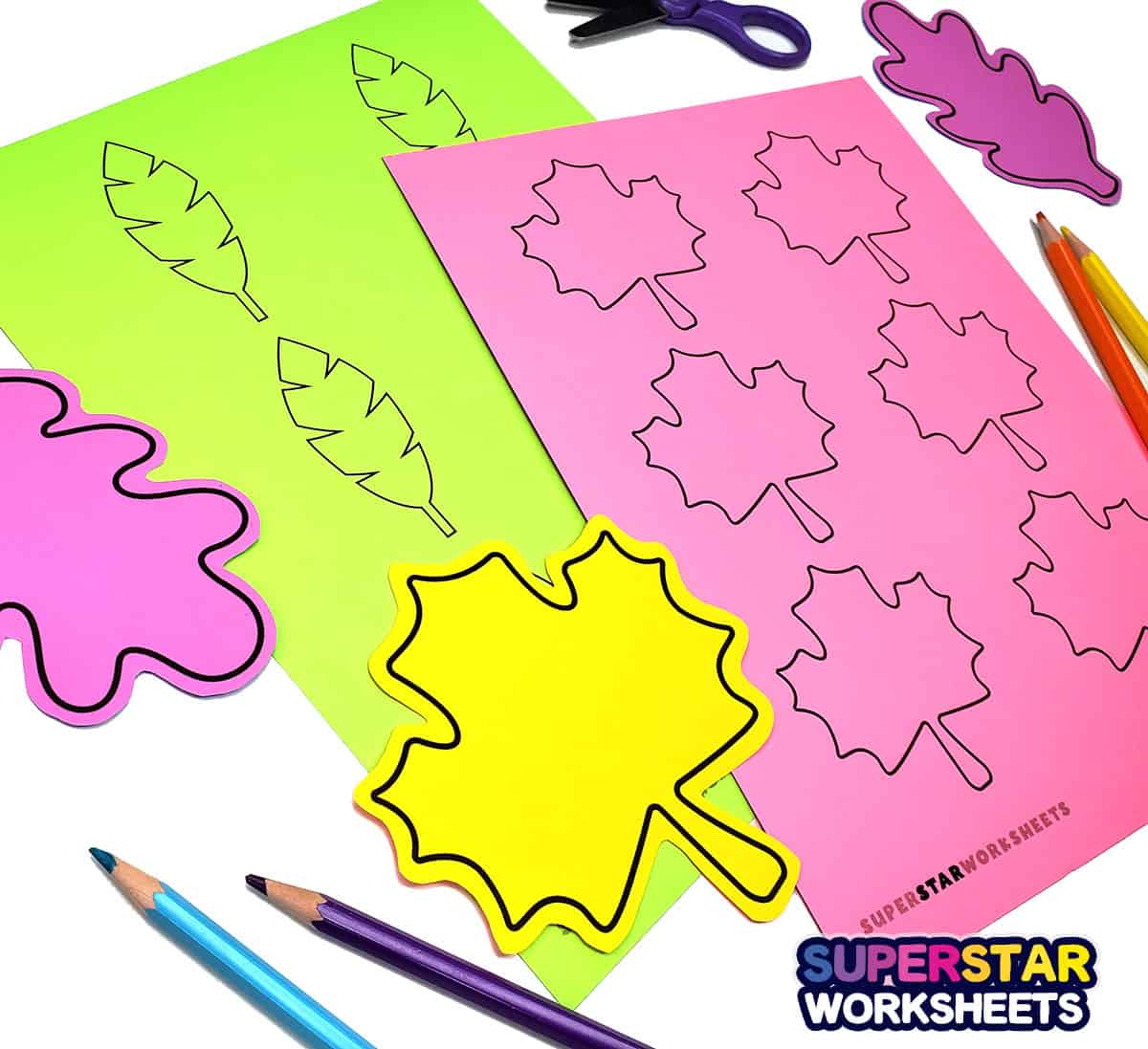 Alder Leaf Templates
These Alder Leaf Printables will allow students to learn about and identify this new leaf. These leaf worksheets come in a variety of sets – one leaf, two leaves, and 6 leaves.
Hawthorne Leaf Templates
These Hawthorne leaf cut outs have more advanced cutting for older students with stronger fine motor skills. Kids will learn and can count these unique leaves. These leaf worksheets come in a variety of sets – one leaf, two leaves, and 6 leaves.
Heart Leaf Templates
These Heart Leaf Printables include a variety of sizes – one leaf, two leaves, and 6 leaves. These can be colored, cut, and displayed in notebooks, walls, scrapbooks, refrigerators, and more.
Jungle Leaf Templates
These Jungle Leaf Templates include more advanced coloring and cutting for students in upper levels or advanced skills in fine motor.
Macadamia Leaf Templates
These Macadamia Templates include a variety of sizes for leaves – one leaf, two leaves, and 6 leaves. Allow students in younger grades including preschool and kindergarten to practice with these easy templates.
Poinsettia Leaf Templates
These Poinsettia Leaf Cut Outs are for younger students learning how to color and cut. They'll love the variety of sizes and easy shapes to cut.
Poplar Leaf Templates
These Poplar Leaf Templates are also easy templates to cut for little ones learning how to cut and paste. Use these templates to practice counting, coloring, and pasting into scrapbooks, notebooks, leaf journals, and more!
Rose Leaf Templates
These Rose Leaf Templates allow students to cut in more details with a variety of sizes. These Rose Leaf Printables will look amazing with a fun variety of colors.
Simple Leaf Templates
We've also included very simple and easy to color and cut leaf templates for little ones learning how to cut and paste. Add to a leaf journal or notebook and talk about how to color the leaves!
Star Leaf Templates
Our star leaf templates will allow Students will be able to color and cut as they practice their fine motor and cutting skills.