Pumpkin templates are free and easy to use. Your preschool, elementary, and home school students are going to love the creativity and drawing activities that go along with these templates. These templates are perfect for your next holiday-themed art project or bulletin board. Check out even more holiday fun with our Fine Motor Holiday Bundle.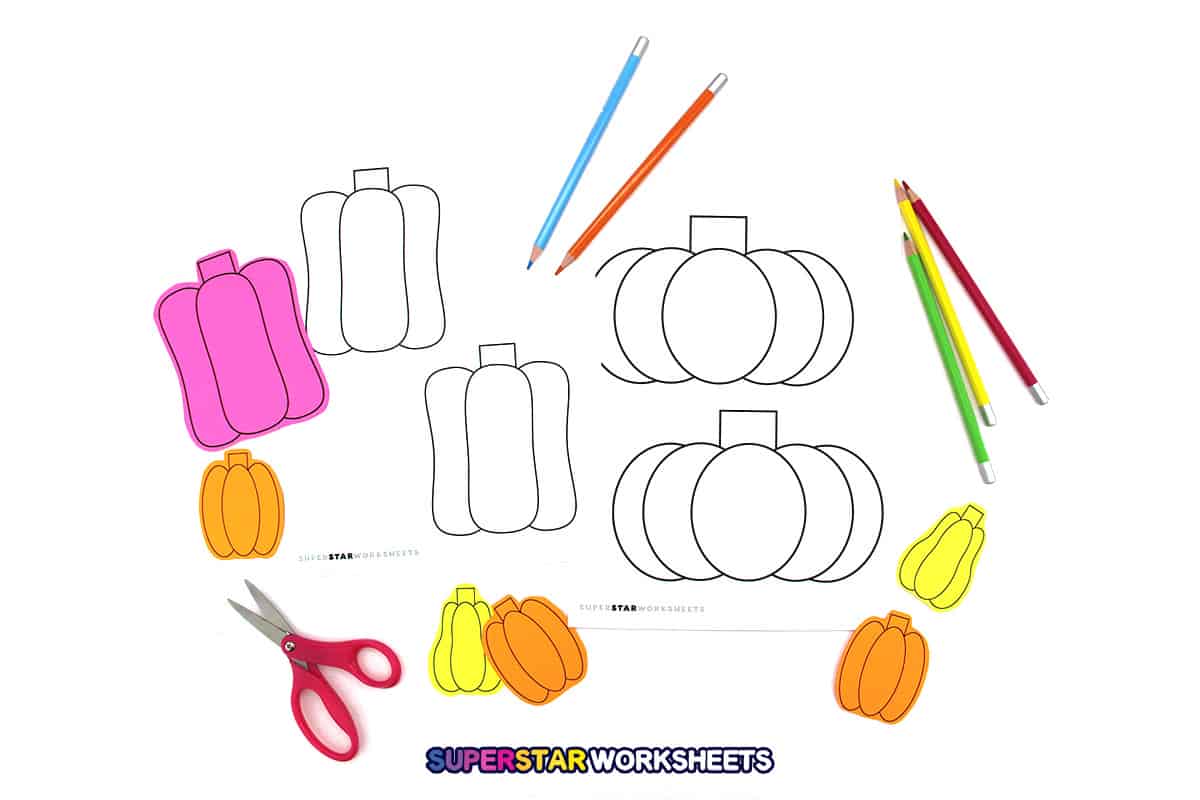 Pumpkin Template Printable
Your students are sure to love these free pumpkin templates. With a variety of templates including blank and happy faces, there is something for everyone! Let your students draw their own faces promoting creativity and fine motor skills or simply print and have your students color the pumpkins for a fun fall-themed bulletin board or classroom activity. Our free printable pumpkin templates even make a great resource to add numbers, letters, or sight words to for students to practice (like flashcards) during the fall months.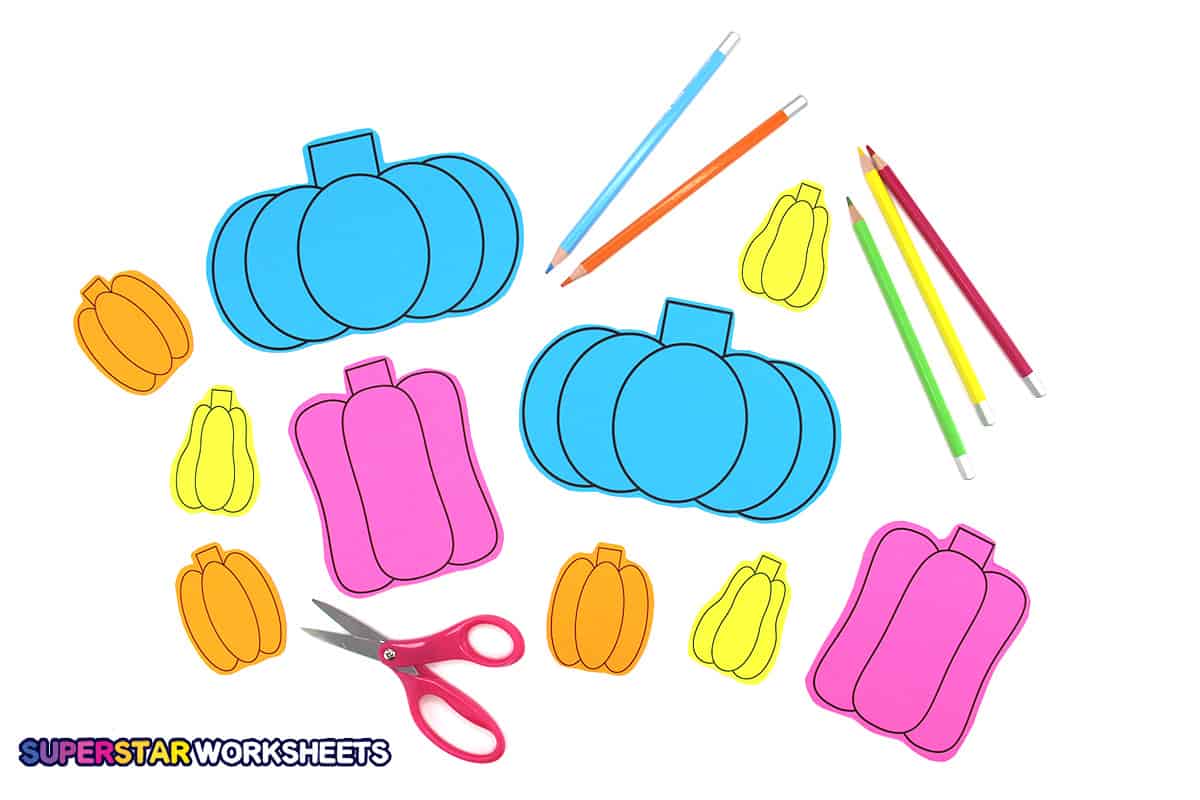 Pumpkin Templates
These pumpkin templates are free and easy to use! Simply print and go! Students can color, paint, design faces, and more! Once the design process is complete, students can show off their fine motor skills by cutting these templates out. When adding to a bulletin board or hanging up in the classroom, we recommend laminating for extra durability. For more fall art check out our Fall Leaf Art!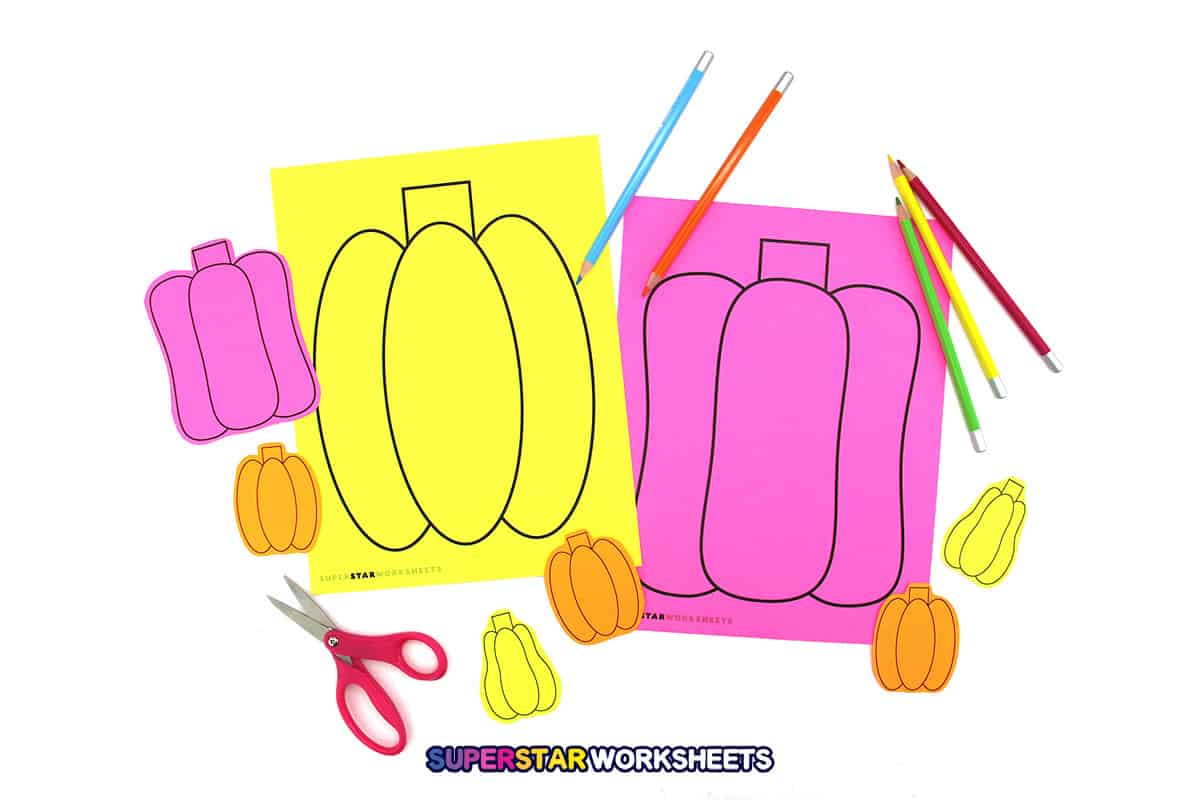 Printable Pumpkin Templates
How many ways can you incorporate these free pumpkin templates into your classroom this fall? Check out the list below!
Pumpkin Bulletin Board Borders – Print a variety of small or medium-sized pumpkin templates and let your students decorate and cut them. Then use them to outline the border of your bulletin board.
Pumpkin Art Projects – Think of all the fall fun you could create with these templates! Emotion pumpkin art (showing different emotions), read-aloud art (fall read-aloud come to life), and so many more!
Pumpkin Flashcards – Print these pumpkins and add letters, numbers, sight words, or math facts to each pumpkin. Then let students color and cut them out before laminating. Students will have the most adorable fall flashcards!
Pumpkin Bookmarks – Students can decorate their own pumpkin bookmarks with these adorable templates.
Pumpkin Craft Projects – Want to share the fall fun with those at home? Have students decorate a pumpkin and add a self-portrait (hand-drawn or photographed) to the pumpkin with the year. This is the perfect keepsake for families!
We know there are so many options these templates can be used for! Grab them below to use in your classroom today. Want even more pumpkin fun to incorporate into your lessons? Here you will find our Pumpkin Unit Study.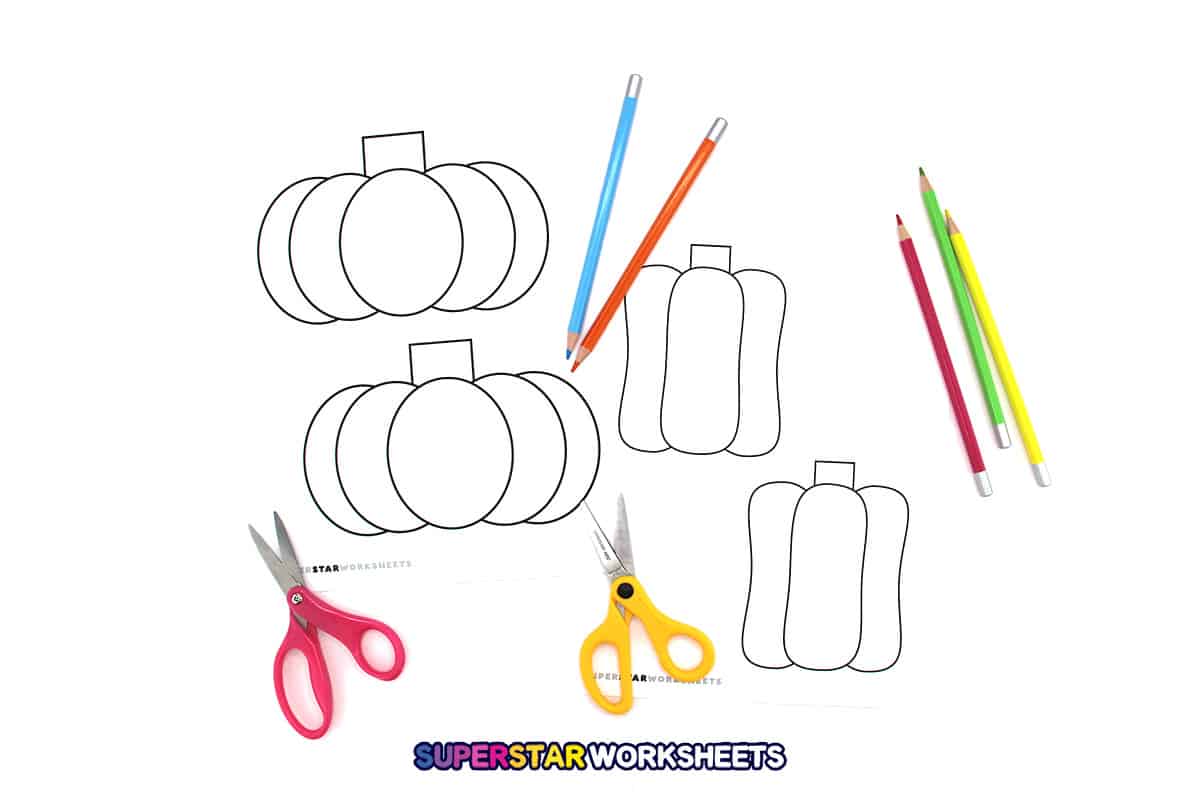 Pumpkin Cut Out Templates
Perfect for preschool, elementary, and homeschool classrooms these free pumpkin cut-out templates promote fine motor skills while being fun and engaging for students. With so many opportunities for learning, how will you use these templates in your classroom?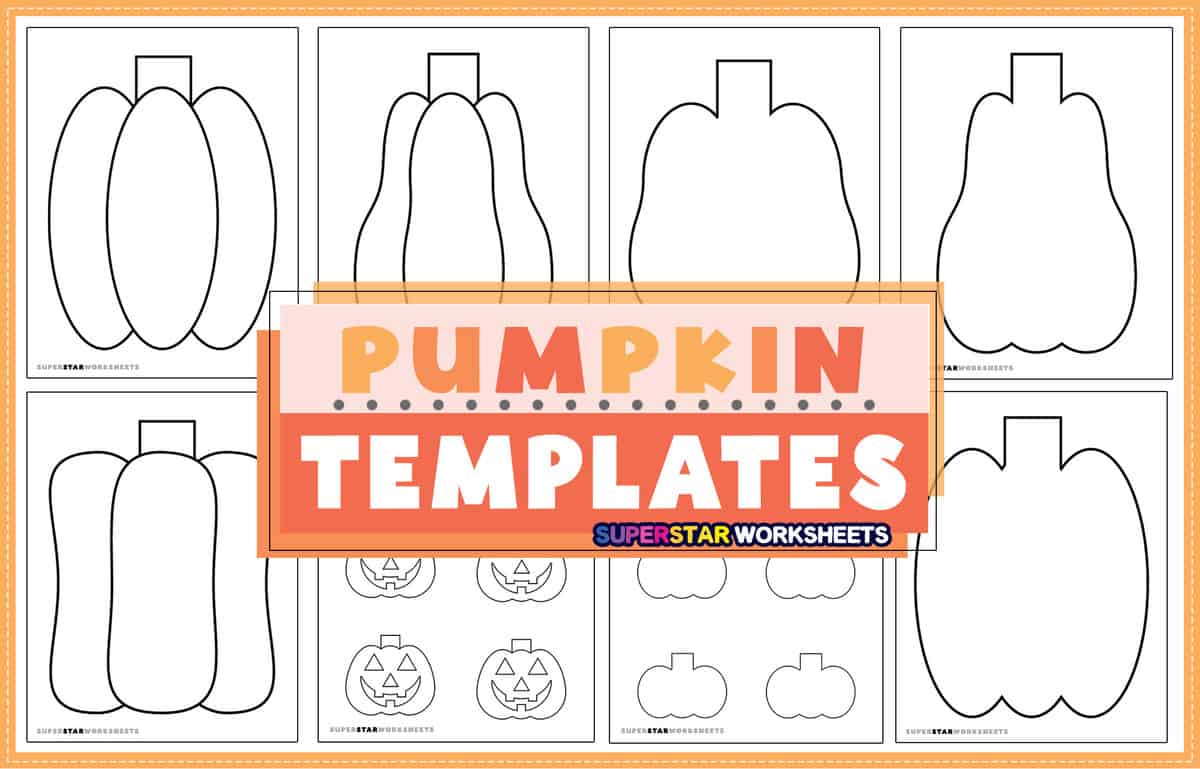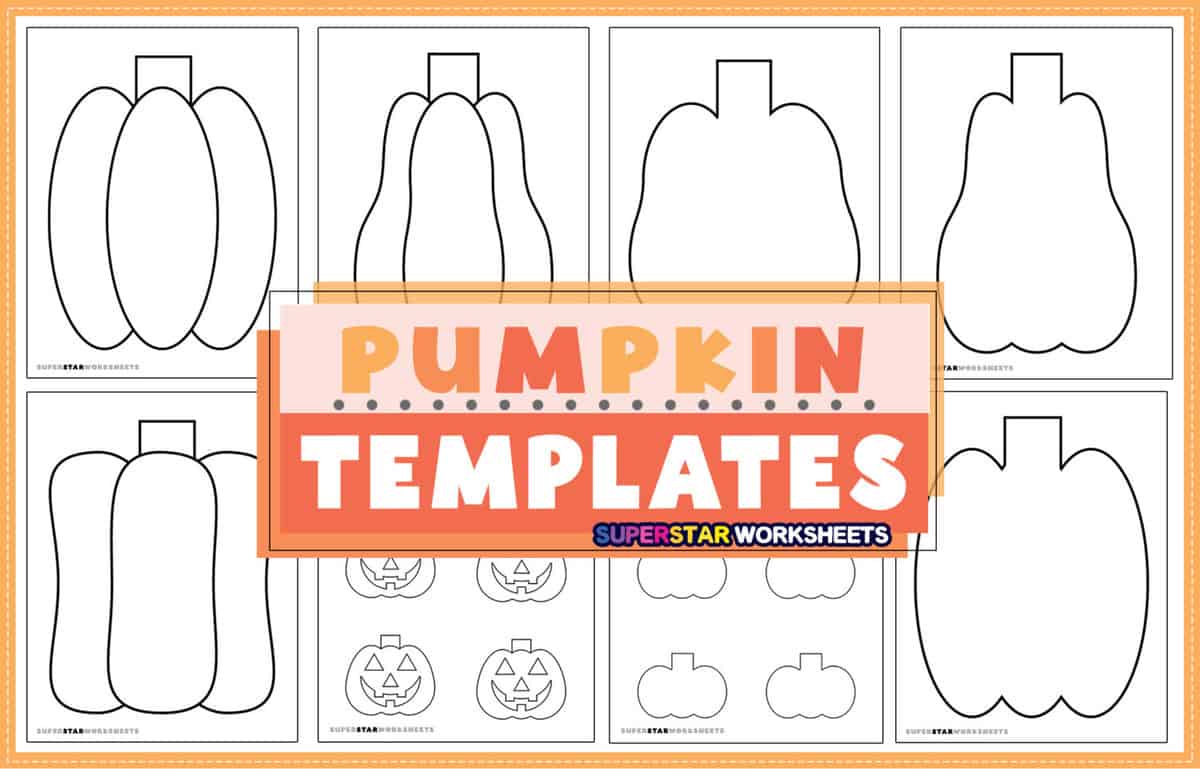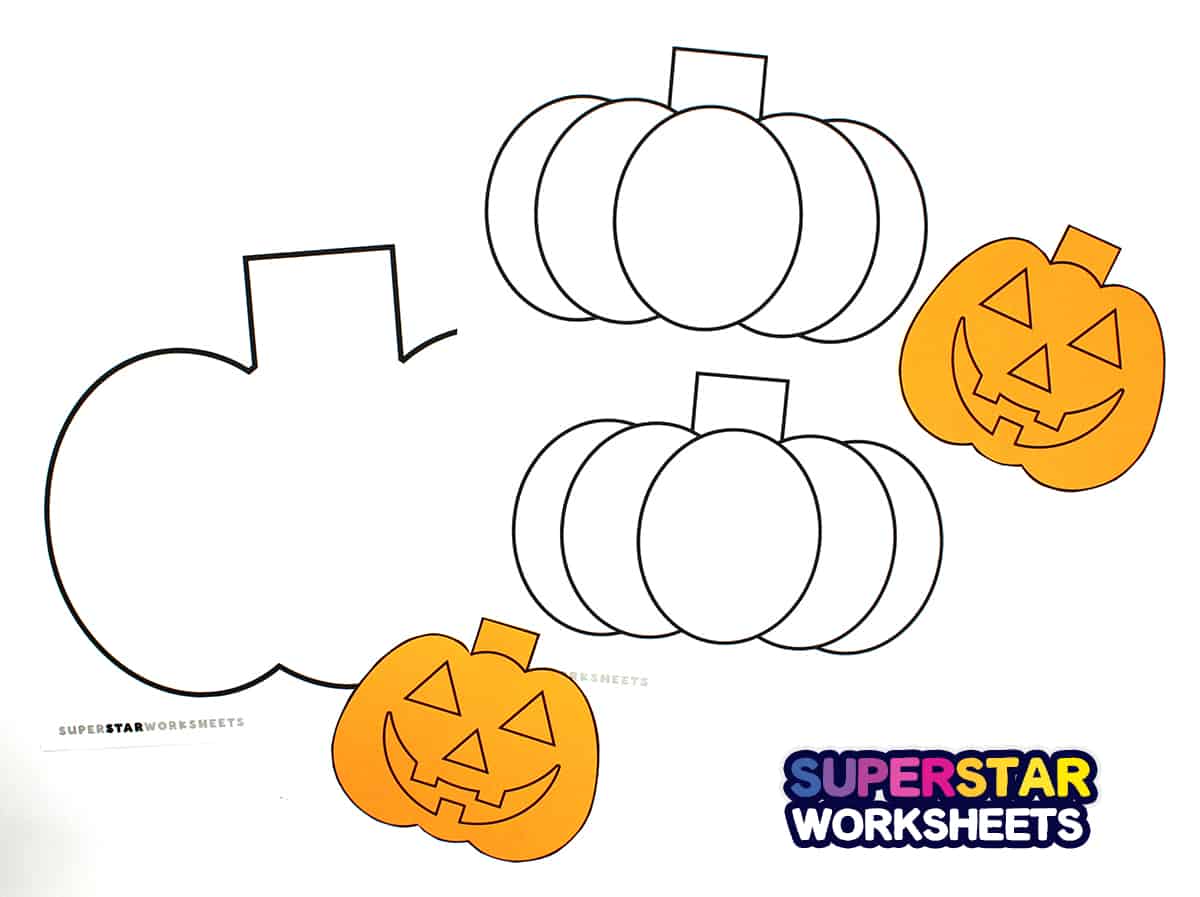 Scary Pumpkin Face Template
This happy/scary pumpkin face template makes the perfect Halloween decor for your classroom space. With three different sizes to choose from your students are sure to find a use for them!
Blank Pumpkin Templates
Blank pumpkin templates are perfect for your preschool, elementary, or homeschool students to design and create for the fall season. Art, fine motor skills, and creativity are just a few of the skills covered with these adorable templates.
Happy Pumpkin Templates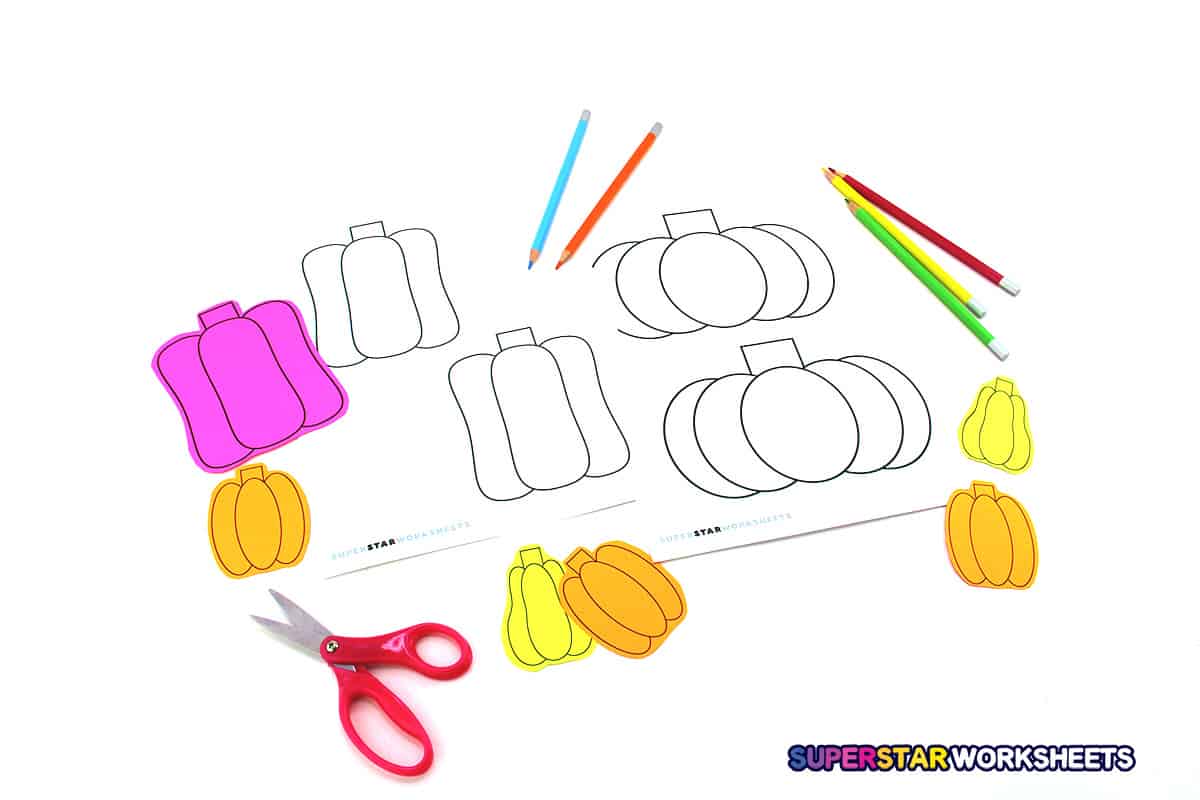 Use these Halloween templates to create happy face pumpkin templates! With your students' imaginations, they can make huge smiles that are crooked, flat, with teeth, and more.