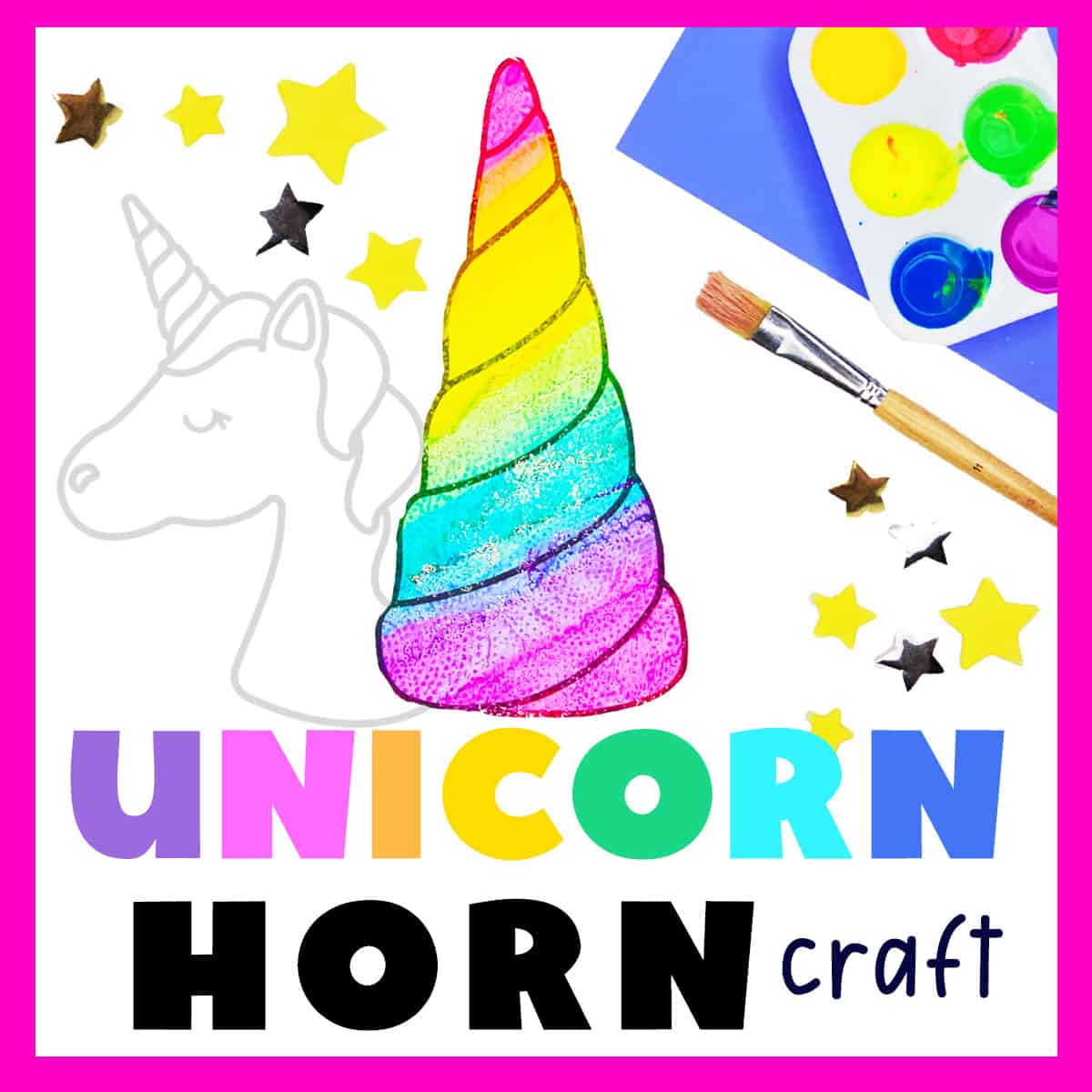 Free Unicorn Horn Craft for kids! It doesn't get much prettier then a beautiful rainbow unicorn, and this printable unicorn project will light up your classroom. If you need a unicorn art project for kids, this is sure to be a hit with students of all ages. With simple watercolor materials and our free printable unicorn horn template, you can quickly and easily prepare this art unit for your students.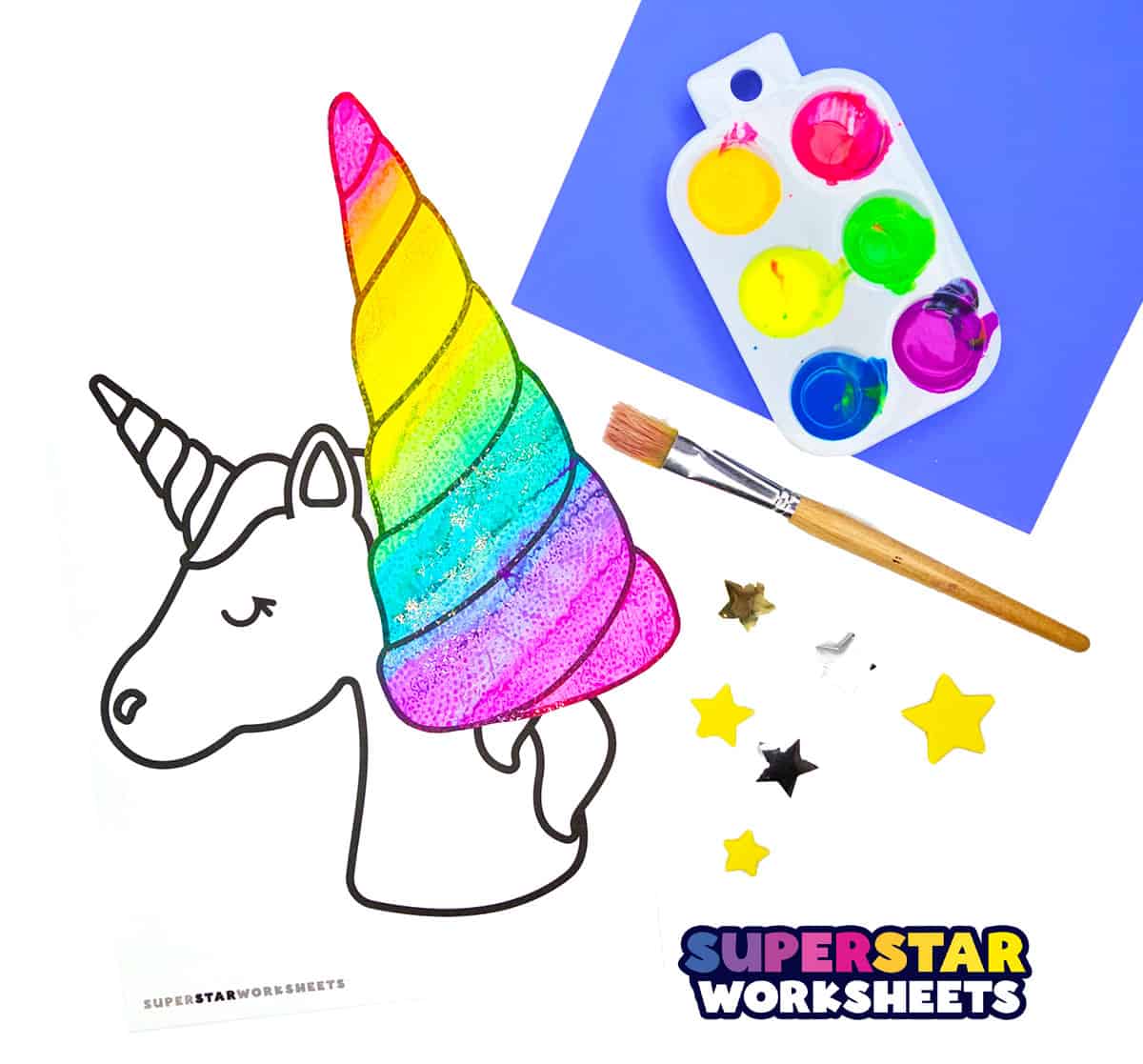 Unicorn Horn Craft For Kids
This art project might seem simple, but there are plenty of opportunities to teach and learn key art standards. Here are some concepts to keep in mind and to point out as you teach and instruct your students.
Blending Colors
Texture & Pattern Printing
Scissor Skills
Unicorn Horn Printables & Materials
Because we are using watercolor, you'll want to print the unicorn horn template on cardstock paper for durability. This will ensure the project will stand up to the paint. Additionally, it is highly suggested that you use the neon liquid watercolor paint–undiluted to achieve the bright and vibrant colors as seen in the photos.
Here is a list of materials you'll want to have on hand for your students.
Scissors
Paper Towels (w/Pattern)
Unicorn Horn Craft Instructions:
Print the unicorn template onto cardstock paper.
Provide students with a variety of colors of liquid neon watercolor paint. (undiluted)
Instruct students to paint broad strokes along the "grain" of the unicorn horn. Try to match the angle of the horizontal lines, but don't worry about coloring in the lines.
Show students how to overlap strokes of color to blend multiple colors together. Have them notice all the new colors and blends they make as they overlap the paint. There really is no need to clean the brush in between colors, as you can see in the video, these colors are blended as you go. Lay down a good amount of paint so that we have a nice top layer to create texture in the next step.
While the paint is still wet, take a sheet of textured paper towel and press the pattern into the paint. Be careful not to absorb too much of the vibrant paint, we're just creating texture in that top layer of paint. Before the pain dries, sprinkle with glitter.
Once dry, cut out the unicorn horn and add the star stickers. Your unicorn horn craft is complete!