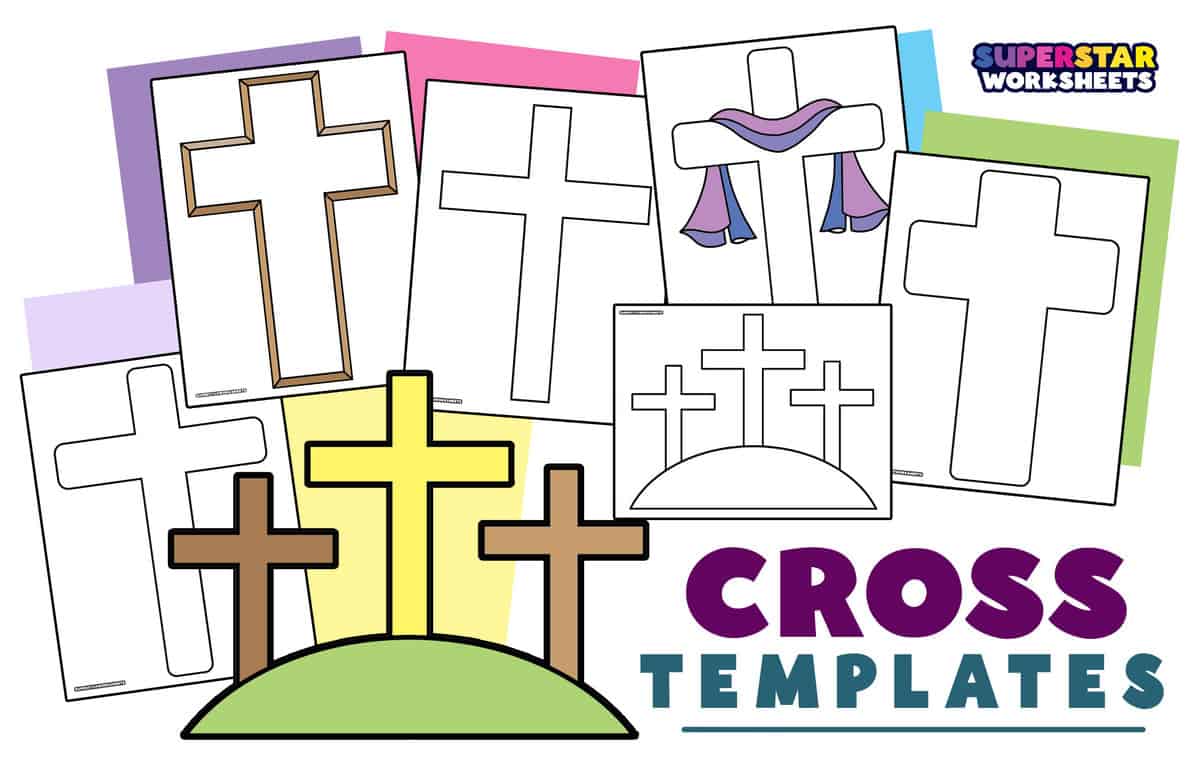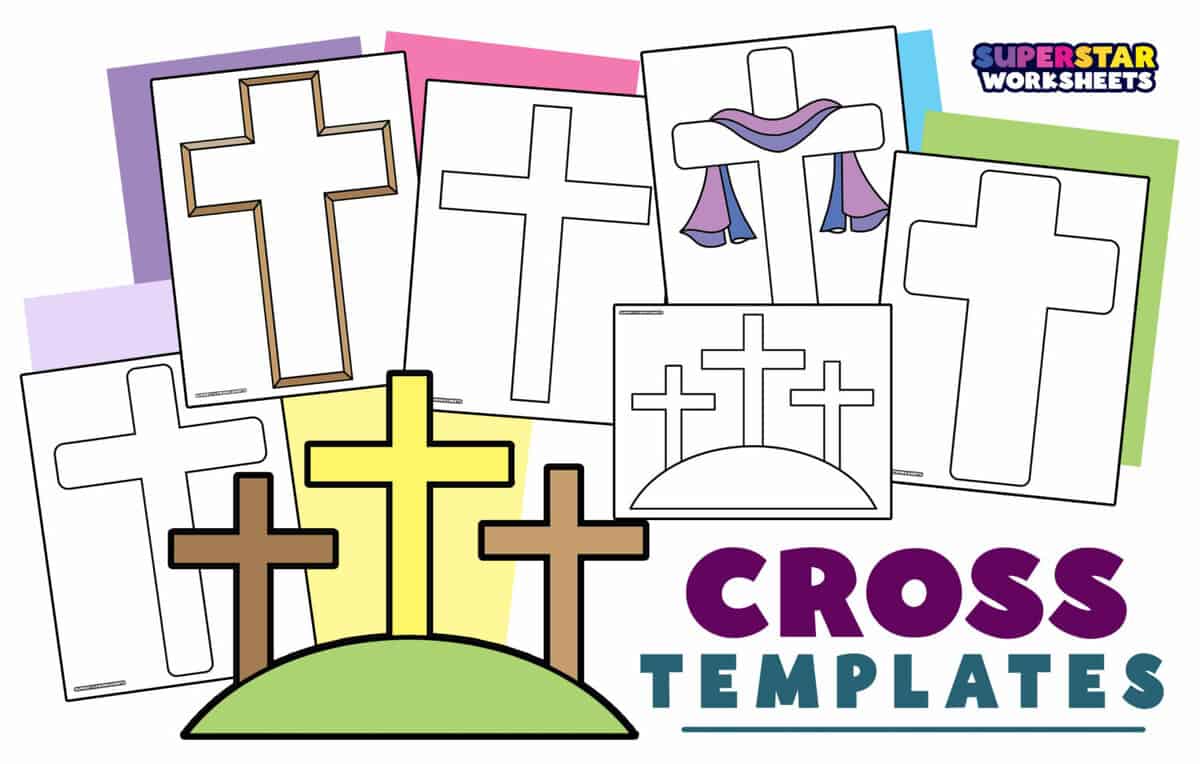 Free printable cross templates for Bible crafts and more. This Easter, provide your students with a variety of Christian Cross templates to use for your Sunday School Crafts, and projects. You'll find all sorts of Printable crosses you can use for your arts and crafts designs. This page features simple cross outlines and blank templates. For more intricate designs, see our Cross Coloring Pages.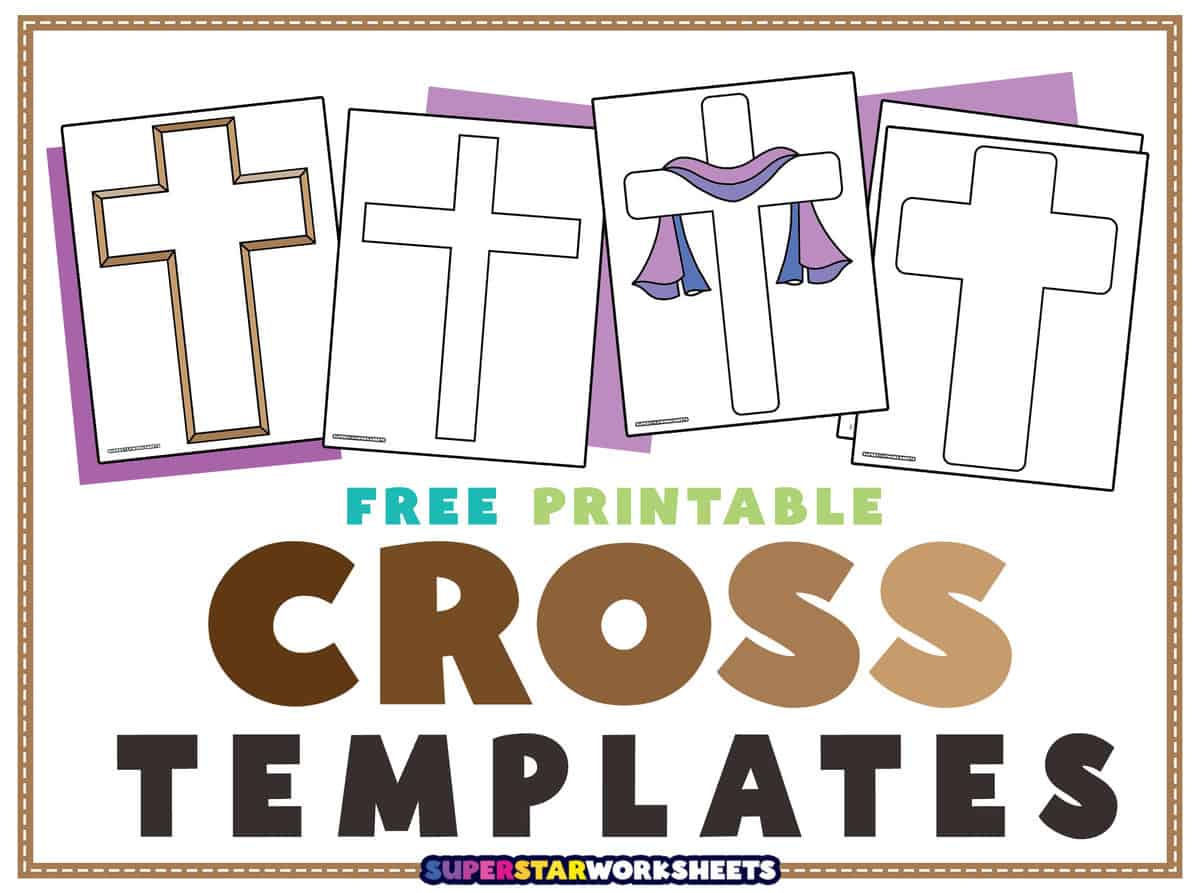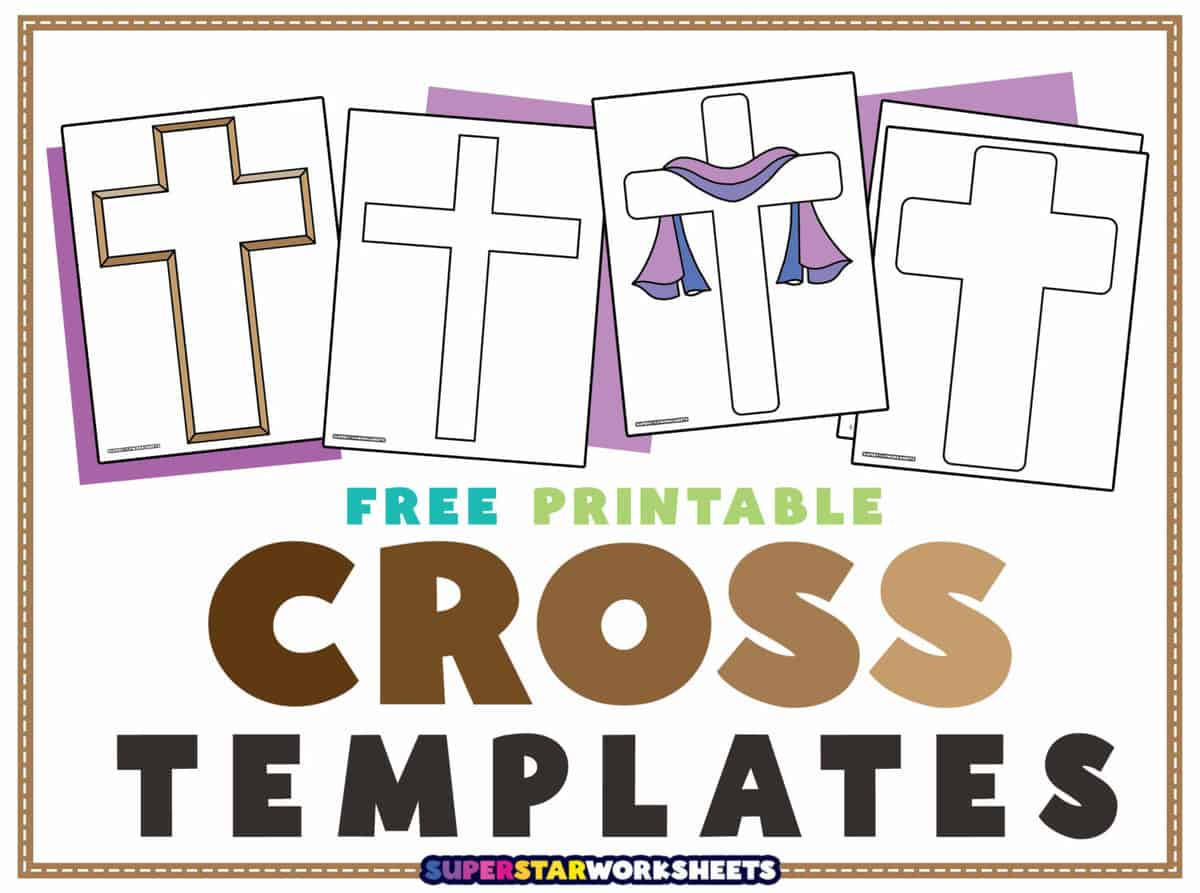 Printable Template of a Cross
You might be wondering what you can do with all of these free printable cross templates. First, of course, you can print and cut them out for classroom decorations. Try printing on neon-colored cardstock paper for the best results. You can create an entire bulletin board filled with beautiful bright crosses for Easter. Additionally, you can print these crosses out on basic white cardstock for arts and crafts projects with your students. Or practice handwriting and Bible memory by adding your weekly Bible verse to the cross. With these simple cross outlines, the possibilities are endless. Looking for more? Try our free cross crafts for kids.
Easter Cross Template Printables
These printable crosses are great for Easter. They include simple elements and designs you might find helpful during your Easter and Resurrection Sunday activities. If you need something more than an Easter cross template you can try our simple Easter Cross Craft for an engaging activity.