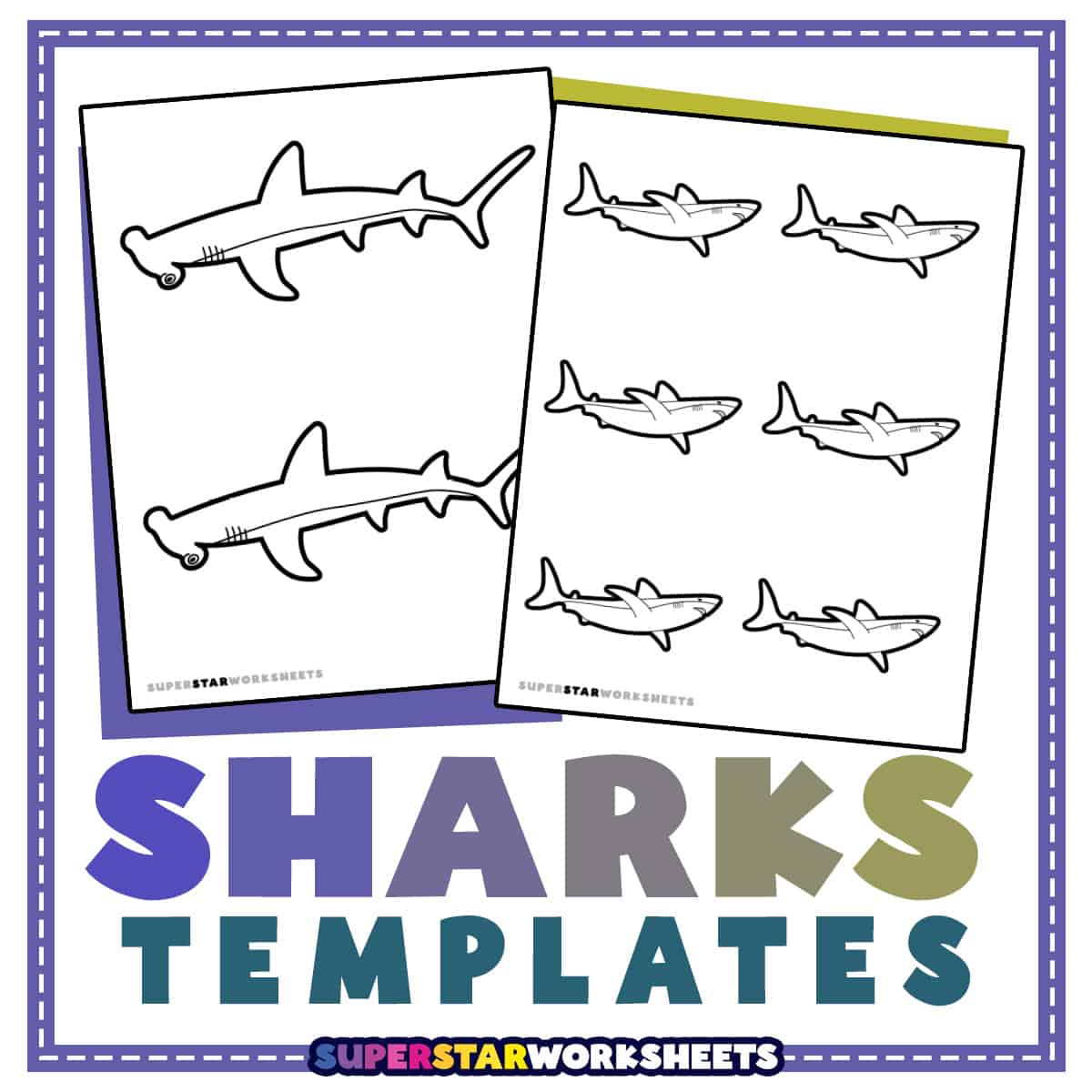 Shark Templates make the perfect fine motor, cut-and-paste ocean art projects for kids! These sea creatures can be used as bulletin board printables in any elementary, homeschool, or preschool setting! The best part? They are FREE printable PDFs. From cute sharks to realistic ones and everything in between – they are the perfect stencil activity! Do your kids love to draw? Check out our Directed Drawing Bundle – with over 300 directed draws, there's something for everyone!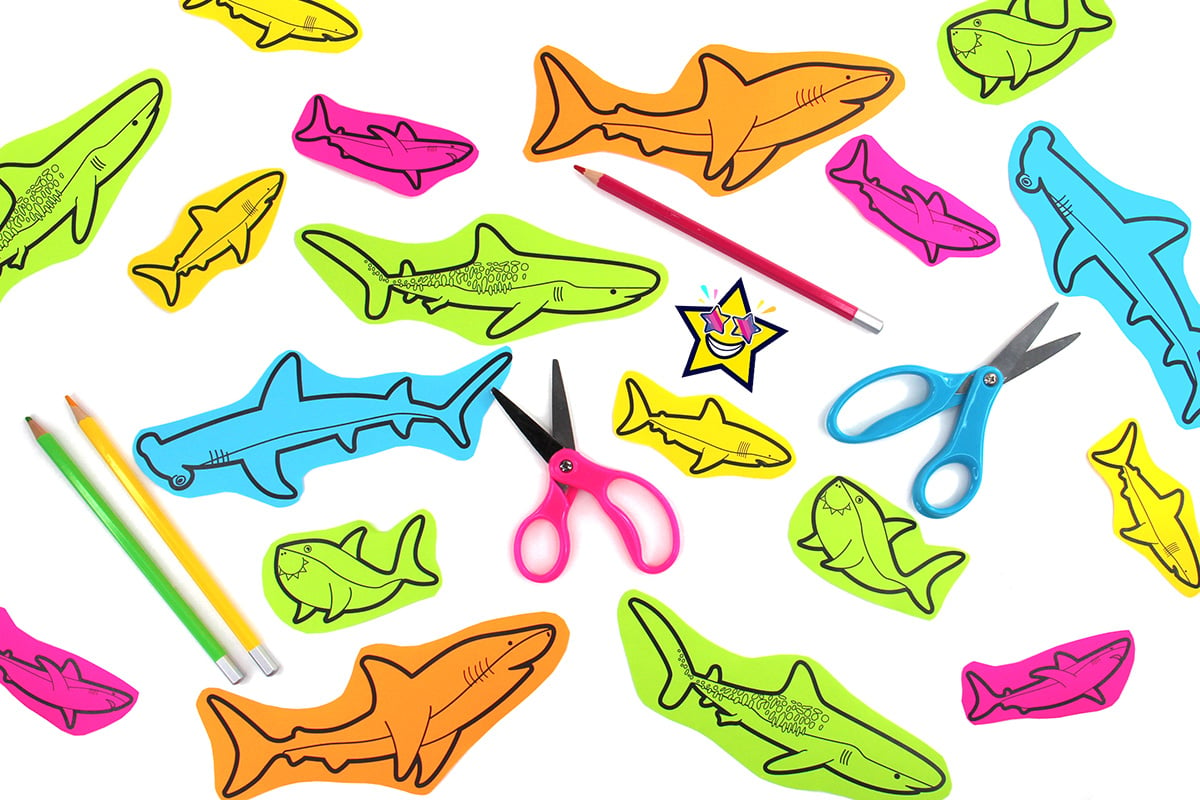 Shark Template
Our shark art templates are a collection of fun, engaging, and educational resources designed to help children learn more about different shark species while promoting artistic expression. Featuring templates of the hammerhead and tiger shark, these resources allow kids to explore the fascinating world of sharks in a creative and interactive way. Each template is easy to follow, with clear outlines and ample space for color and design. They are perfect for arts and crafts activities, ranging from coloring and tracing to cutting and pasting. With these templates, children can get creative and bring their imagination to life while learning about the unique features of these amazing animals. Whether used in school or at home, our shark art templates are a fantastic way to encourage creativity, fine motor skills, and an interest in marine life.
Shark Templates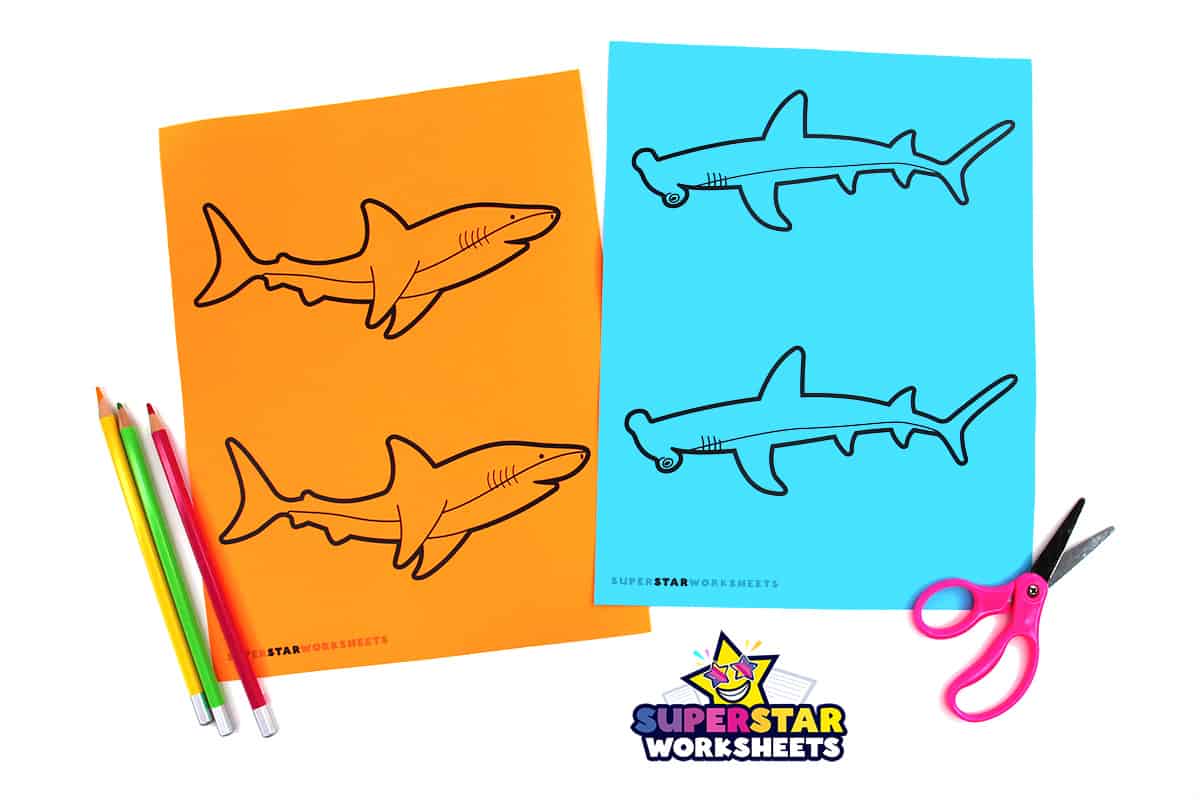 Template of a Shark
Using templates featuring sharks, such as the hammerhead and tiger shark, is an excellent activity for kids for several reasons. First, these templates foster the development of fine motor control in young learners. By using scissors to carefully cut out the templates or coloring within the lines, children are strengthening hand muscles and improving hand-eye coordination. Second, these templates promote artistic creativity and self-expression in kids. Children can use the templates as a guide to create their own unique artwork or craft, encouraging them to experiment with new colors and textures. By expressing themselves creatively through art, kids are also fostering their imaginations. Overall, using shark templates helps to promote a love of learning and exploration, while building important developmental and artistic skills in young children.
Shark Activities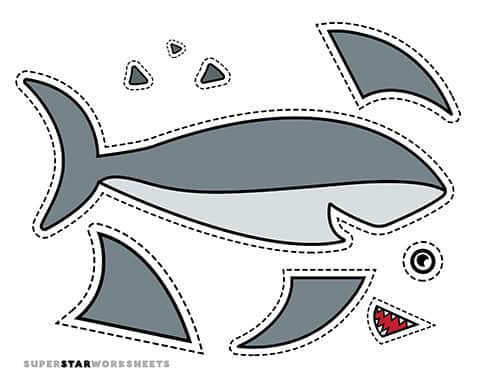 Build an adorable shark craft with this worksheet. This page is full-color so all students need to do is cut and paste to create this shark! Included body parts are fins, eyes, mouth.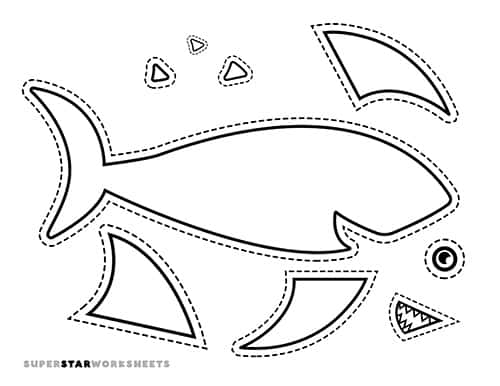 Your students will love designing (coloring), cutting, and pasting this adorable shark craft. This craft has been designed as a white craft so that your students can design their own! Includes the shark's fins, eye, and mouth.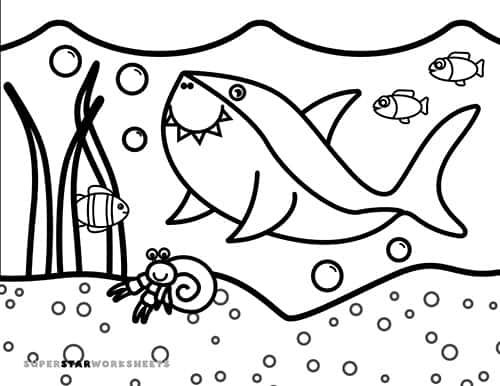 This free PDF coloring page features an adorable smiling shark. This happy little guy is in an underwater scene with other sea creatures. Your students will LOVE coloring this adorable page!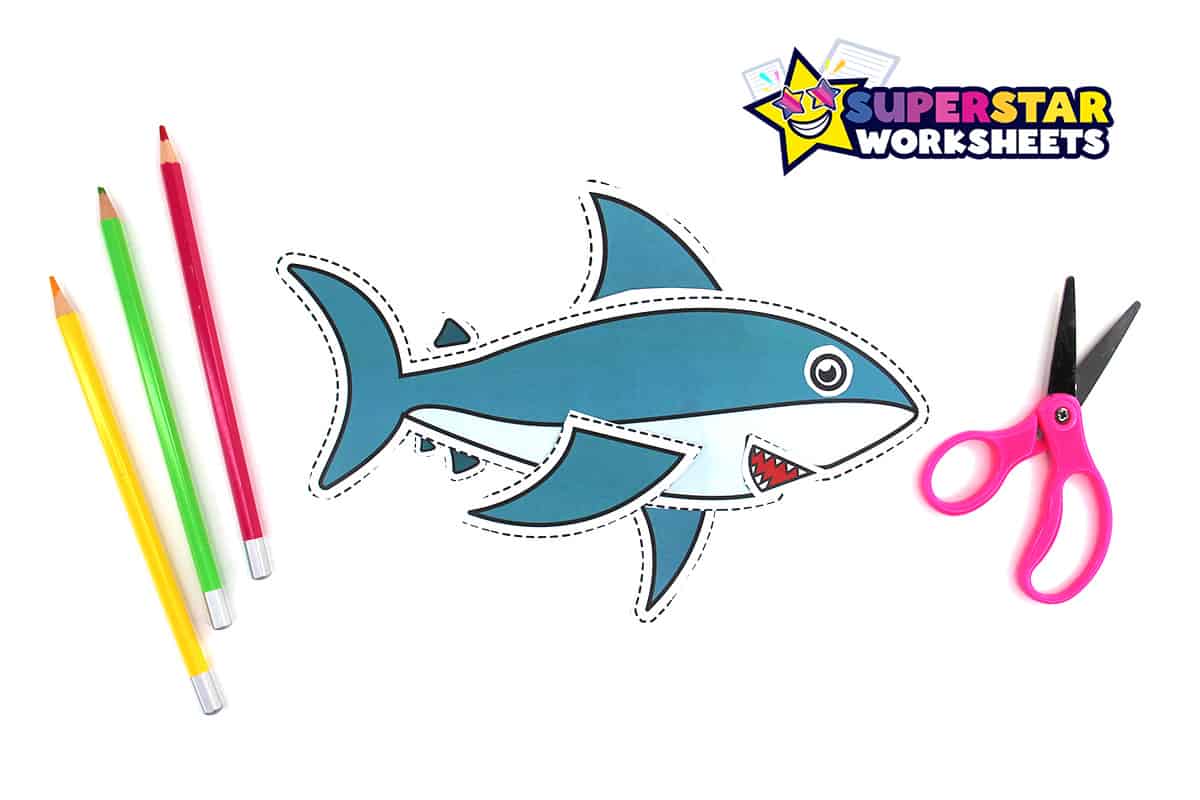 Template Shark
Using shark art templates with young students can be a fun and engaging way to explore the world of sharks while promoting creativity and artistic expression. First, introduce the concept of sharks and their unique features, showcasing different shark species using the templates. Then, provide materials such as crayons, colored pencils, or paints, and encourage students to use the templates as a guide to create their own artwork. Encourage them to experiment with different colors and textures, and to add their own creative touches to make the artwork unique. Display the completed shark art in the classroom to celebrate their artistic achievements and create a sense of pride. This activity not only fosters artistic skills but also helps young students develop fine motor skills, practice following directions, and gain knowledge about the magnificent world of sharks. For more art fun, check out our Fish Templates.
Shark Printables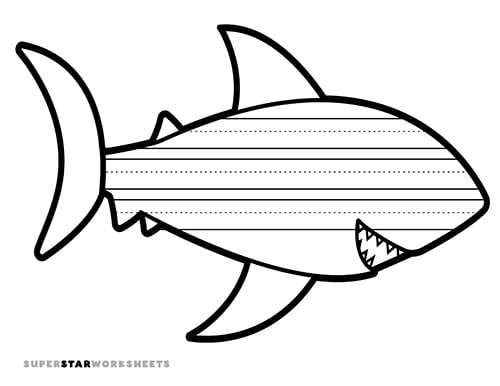 Shark writing templates make writing about ocean animals fun and creative. Students can use the lines to write and then design their shark! Students can create their own shark journal or add this to a notebook.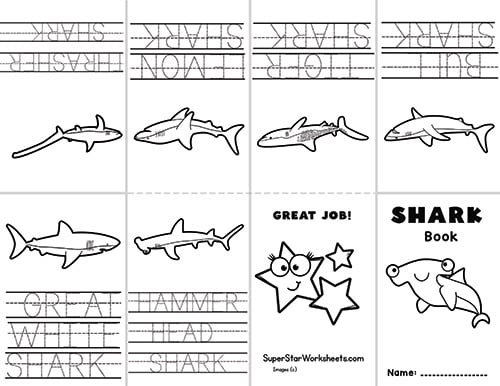 This adorable shark booklet is the perfect addition to any early learning environment. Students can trace the names of different types of sharks and then color them.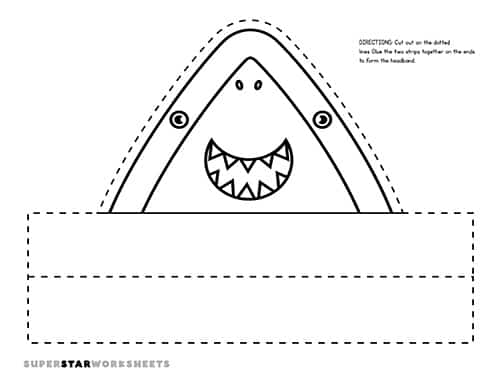 An adorable shark headband is cute and easy to use. Students will be able to design their own hat and then color it and assemble it themselves.