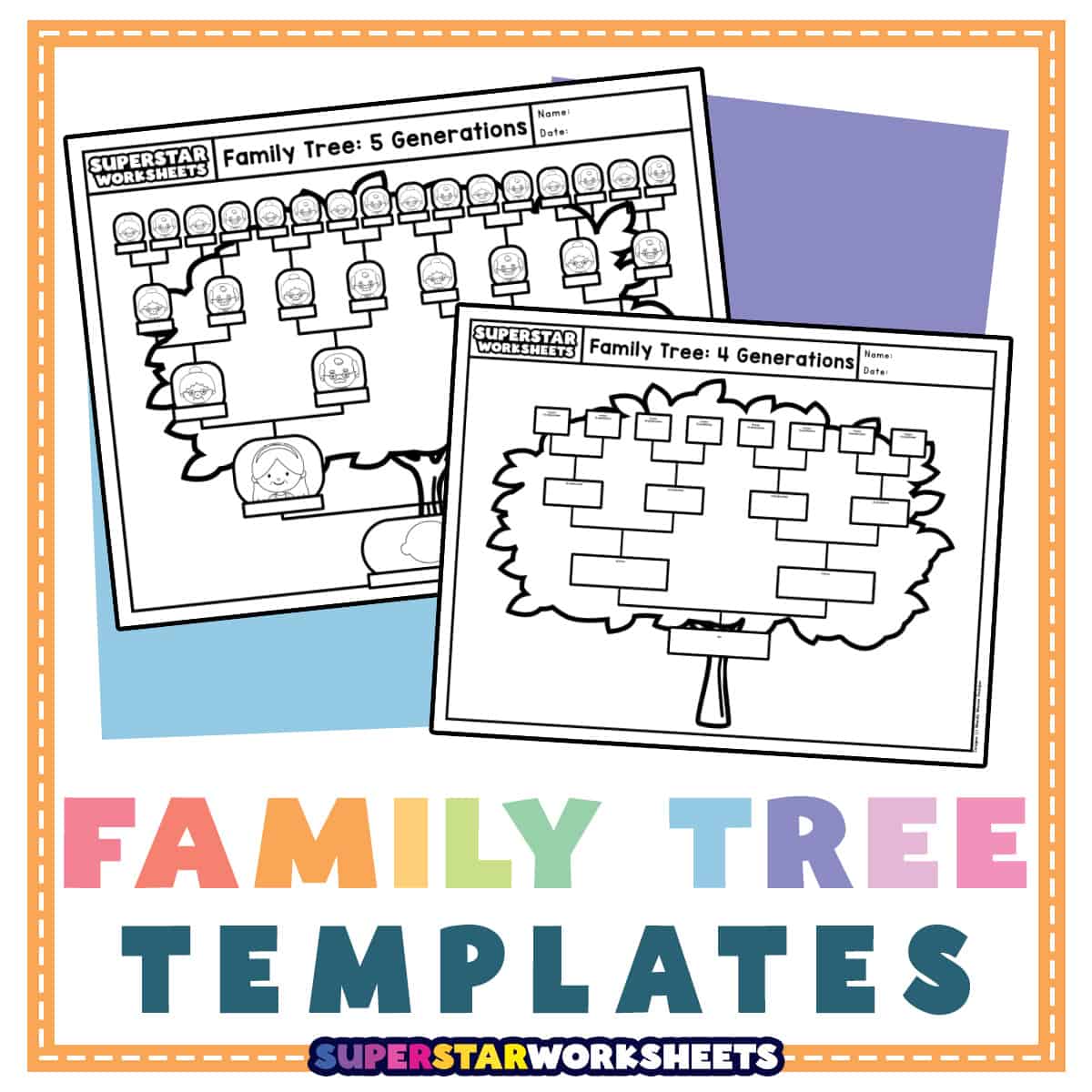 Family Tree Templates provide a fun, family theme to your preschool through late elementary school students. These free, printable PDF templates contain a 3, 4, and 5 generations design, so no matter how many family members you have or how far back you want your students to go, there is something for everyone! Our family tree templates are customizable once printed and can be used for a variety of lesson ins your homeschool or classroom setting. Keep the conversations about learning and growing with your students going when you pair this free resource with our Following Directions Bundle! Check it out today!
Basic Family Tree Template With Pictures
Below are three family tree templates with pictures. The template is the same as that of the basic templates above, but with beautiful tree pictures added into the background.
Basic Family Tree Drawing
Give your students the opportunity to draw/color their family members while also writing their names using these three (3, 4, and 5) fun template designs.