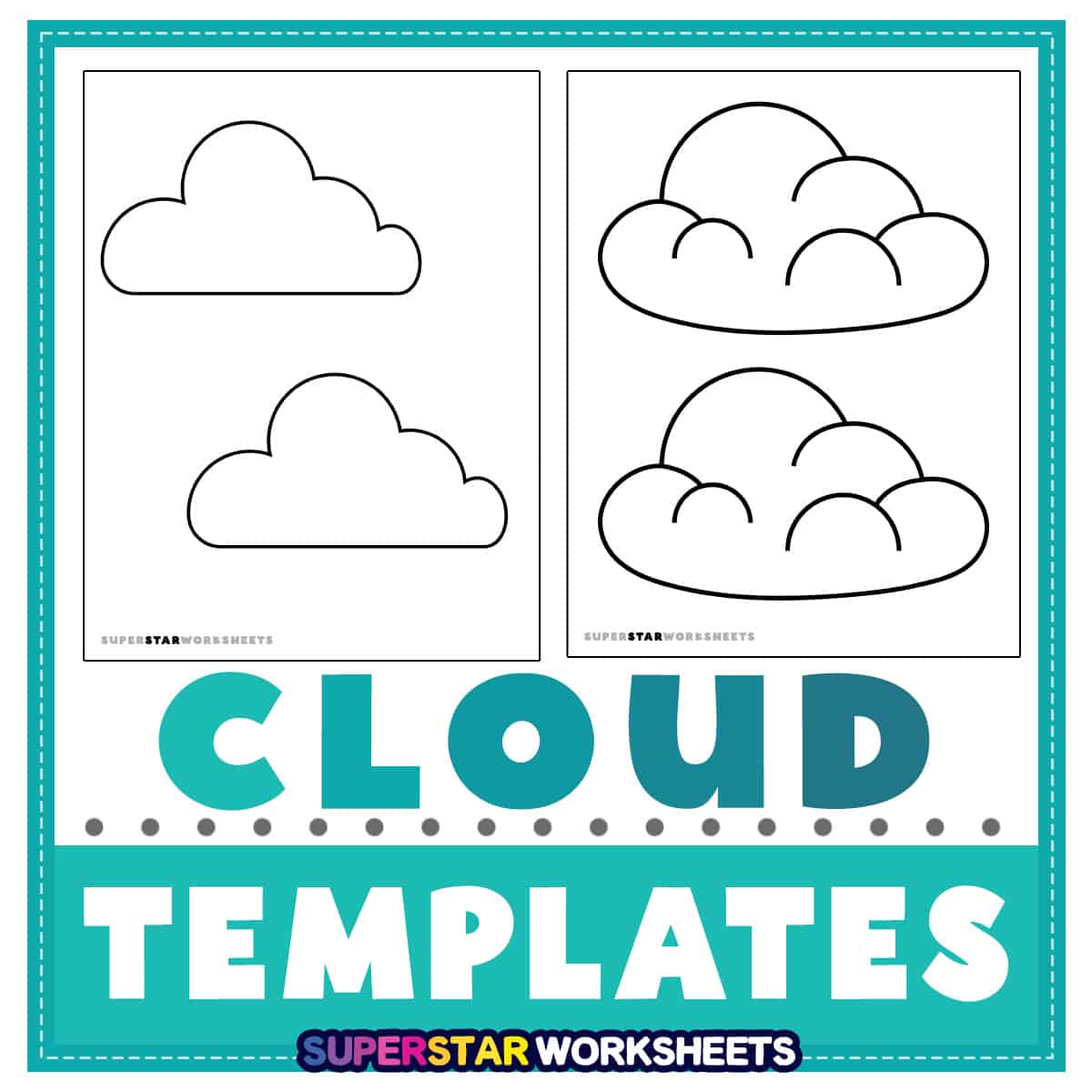 Free Cloud Template for children! Students will get to practice their cutting, coloring, and writing skills with this cloud project. Young elementary children can learn about the different types of clouds and the science of cloud formation while getting to complete a fun art project! Looking for more elementary curriculum! Check out our Fine Motor Skills: Holiday & Seasons Bundle!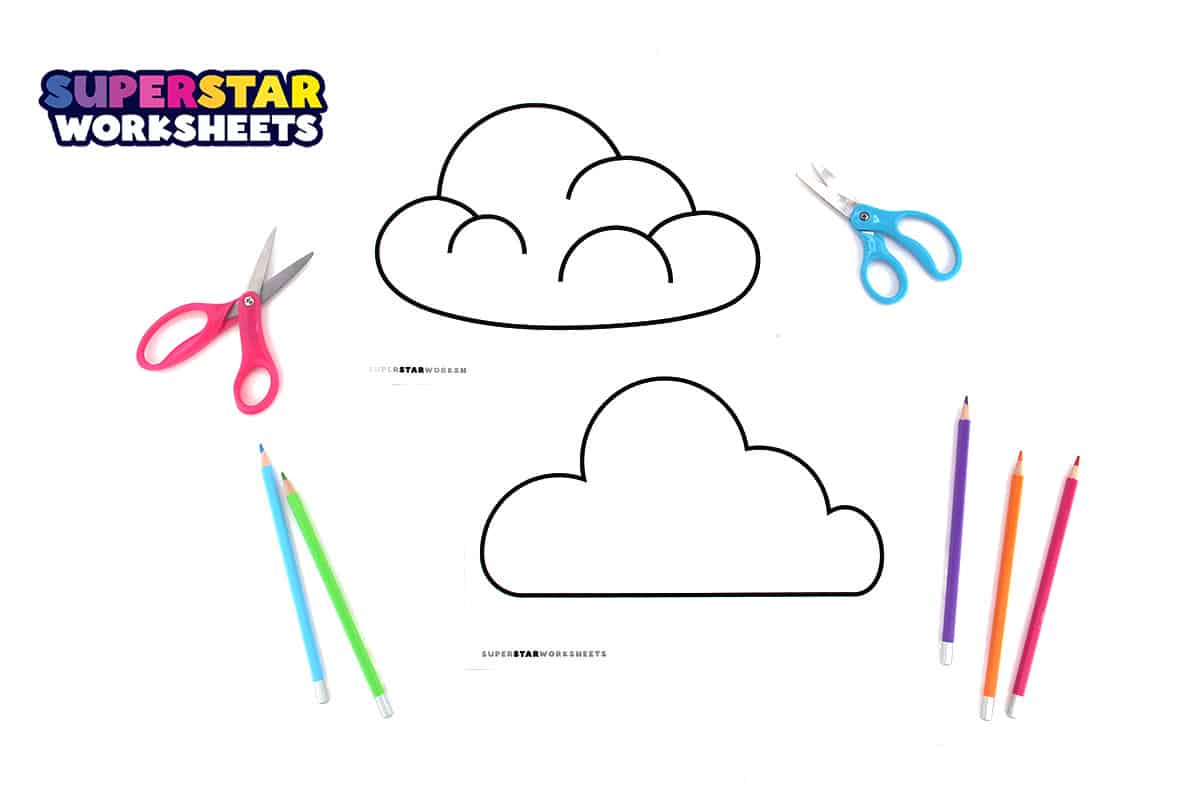 Cloud Template Printable
This free PDF comes with a variety of different clouds for students to cut out and decorate. Students will get to practice fine motor skills when cutting and drawing on the clouds. Teach your students about the different types of clouds, such as stratus, cirrus, and cumulus.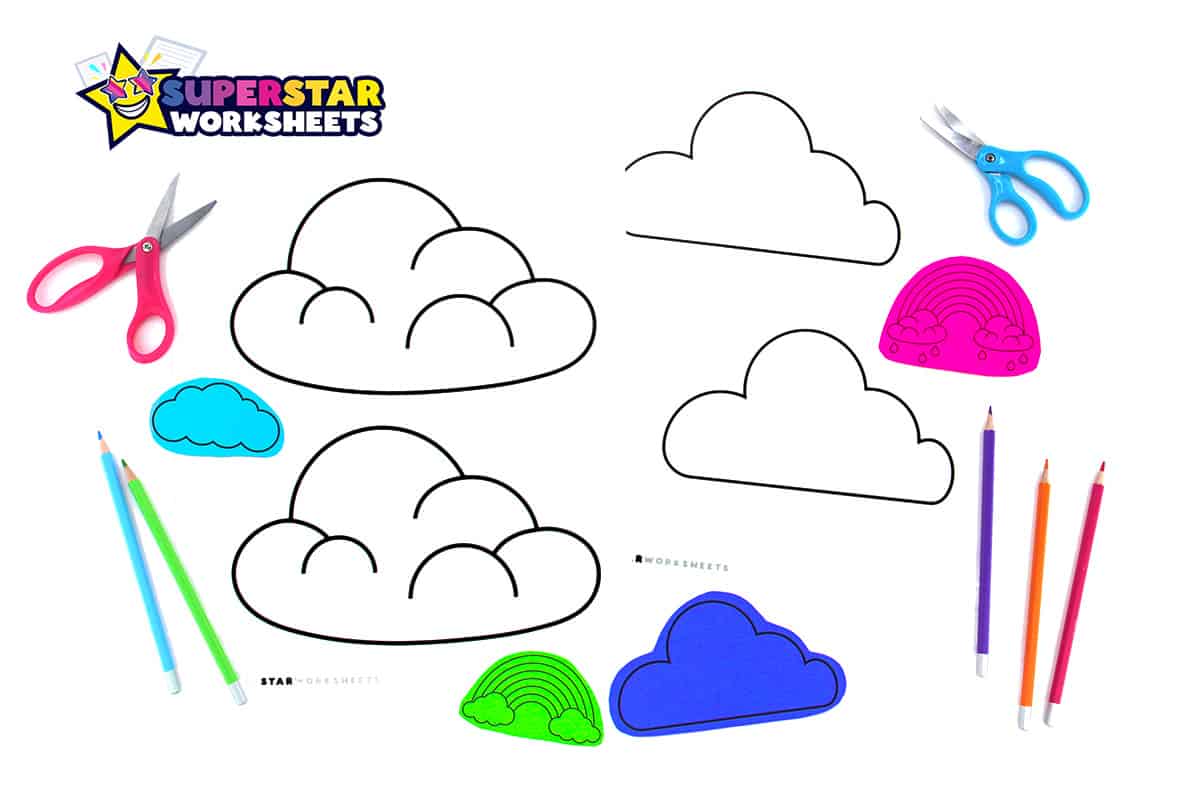 Template of a Cloud
Students can get creative with these printable cloud templates! Children can color or paint some of these clouds to look like storm clouds. To create fluffy clouds, have your students glue cotton balls onto them for texture. If you are looking for more free weather curricula check out our Weather Printables.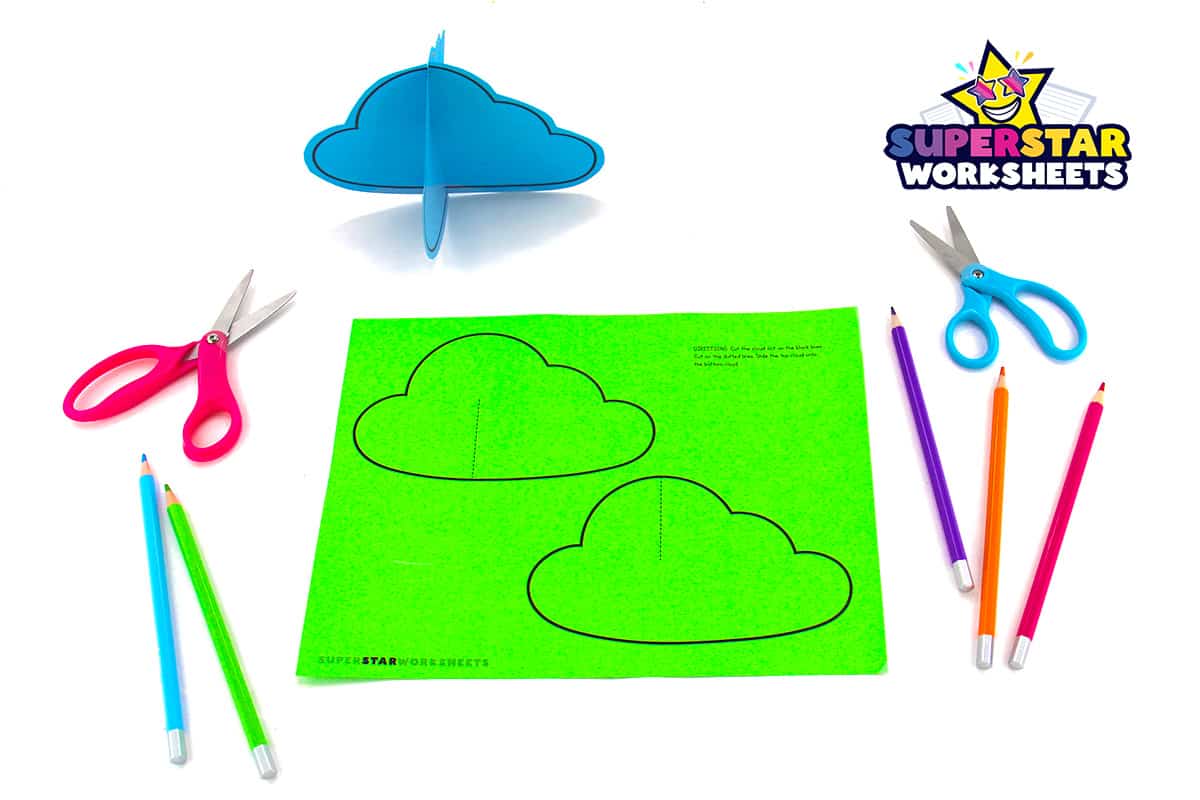 Cloud Templates
A 3D cloud pdf is offered in this set of cloud printables. Have your students follow the instructions to cut and put together the 3D cloud after they color it. Teachers! You can print these sets of clouds on fun and colorful cardstock paper to help keep your students engaged.
Cloud Template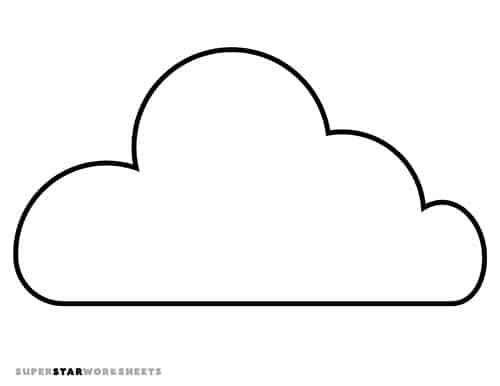 Have your students draw a cute face on these clouds. Students can also use watercolors to decorate the cloud.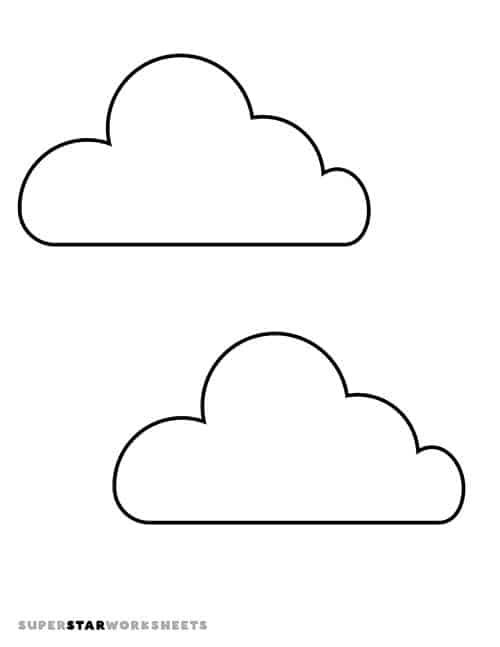 This is a set of two medium-sized clouds. Children can color the clouds to look like storm clouds.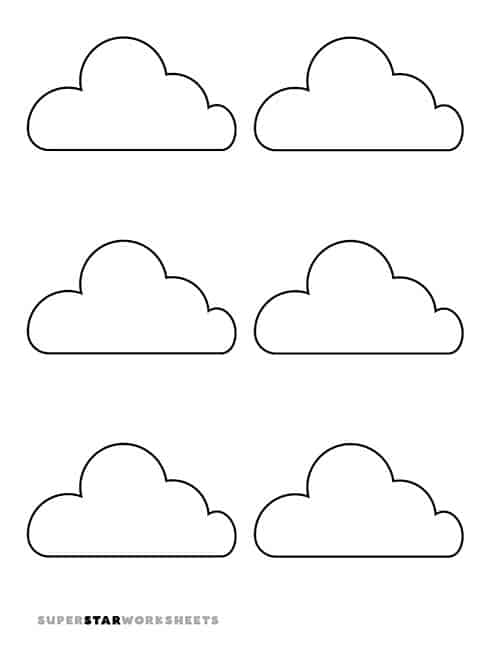 These cute mini clouds are perfect for decorating and creating art pages. They can also be used to tape on windows.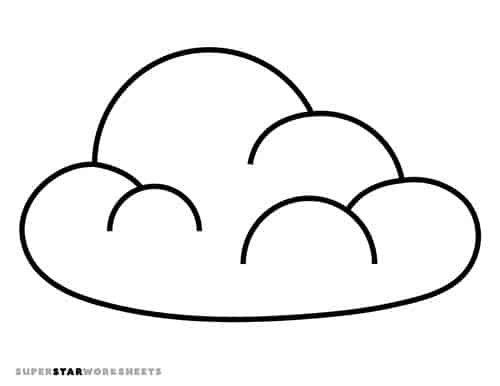 Students can use these clouds to decorate their room by attaching a piece of yarn to the top of the cloud and hanging them from the ceiling.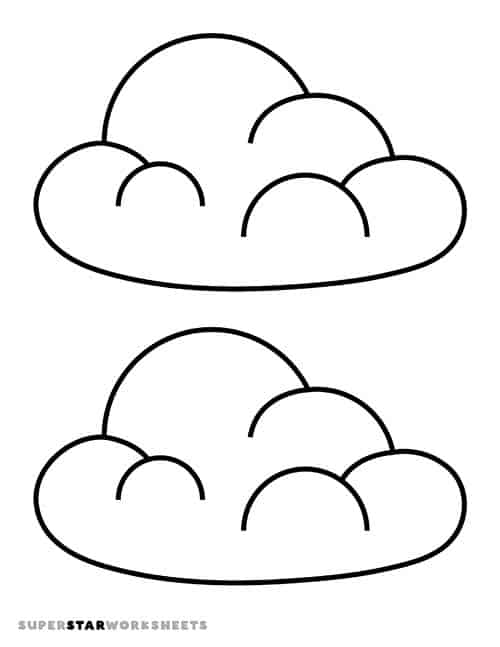 Students are going to have a blast with these engaging rain cloud templates. Give your students stickers to fill up the clouds.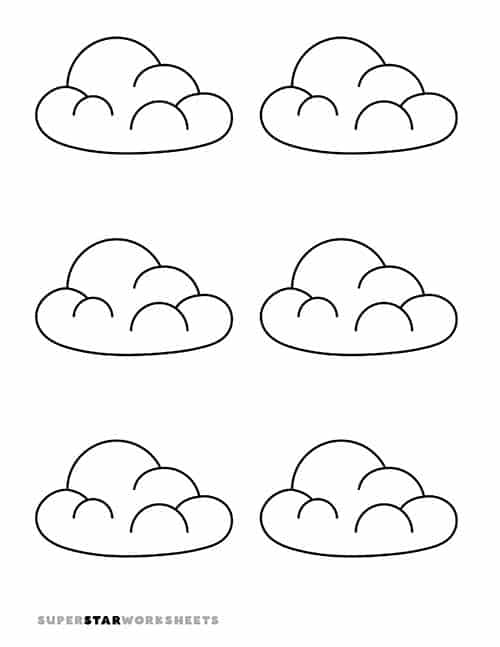 Children can use dab-n-dot paint pens to fill in the clouds. They can use multiple colors to shade the clouds.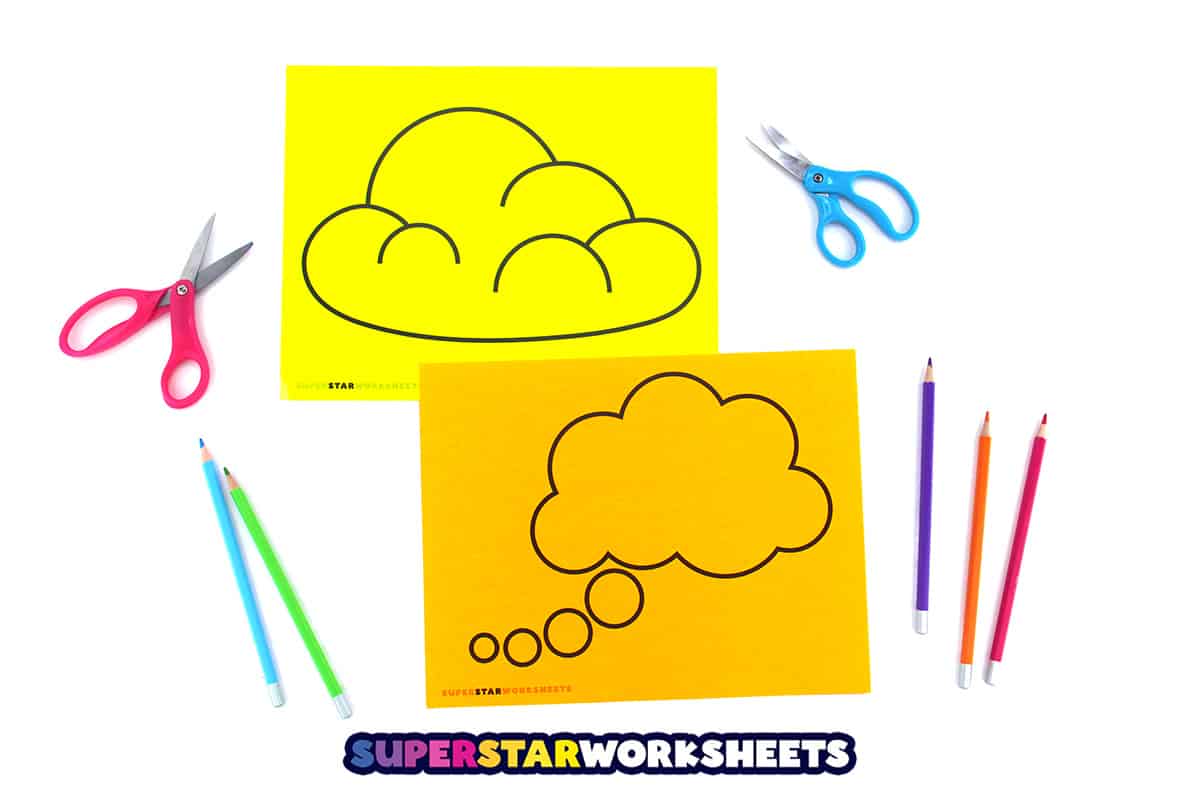 Cloud Bubble Template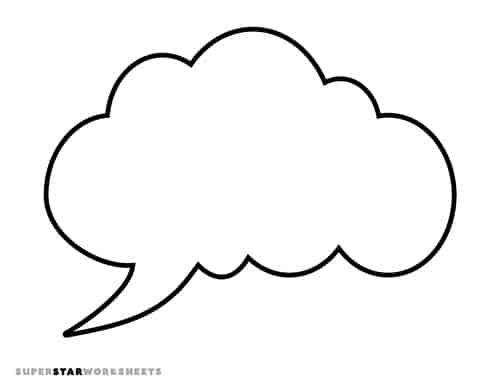 Students can practice their writing skills by putting phrases like "hello" or "goodbye" in the speech bubble.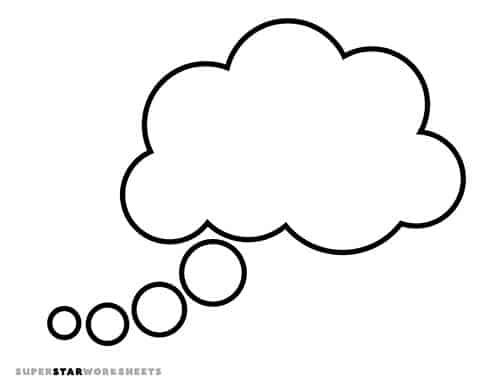 This is a large thought bubble for children to write anything in. Have your students use different color pens to draw in the bubble.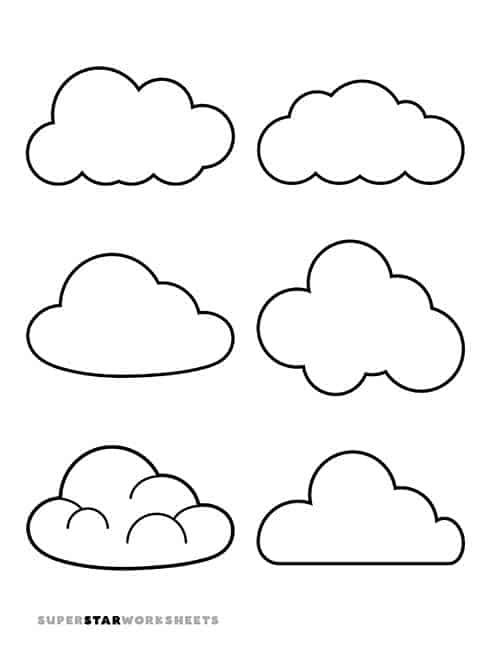 This is a set of various mini clouds. Each cloud has a unique shape. Each cloud can be decorated using a different method to create different textures.
3D Cloud Template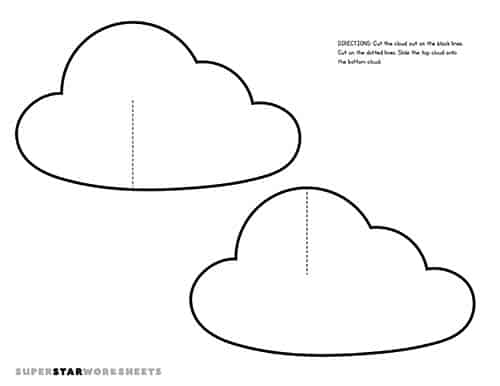 This is a 3D cloud printable. Students will color and paint both clouds, cut them out, cut the dotted line, and then assemble the pieces.
H4 Heading
H4 Heading