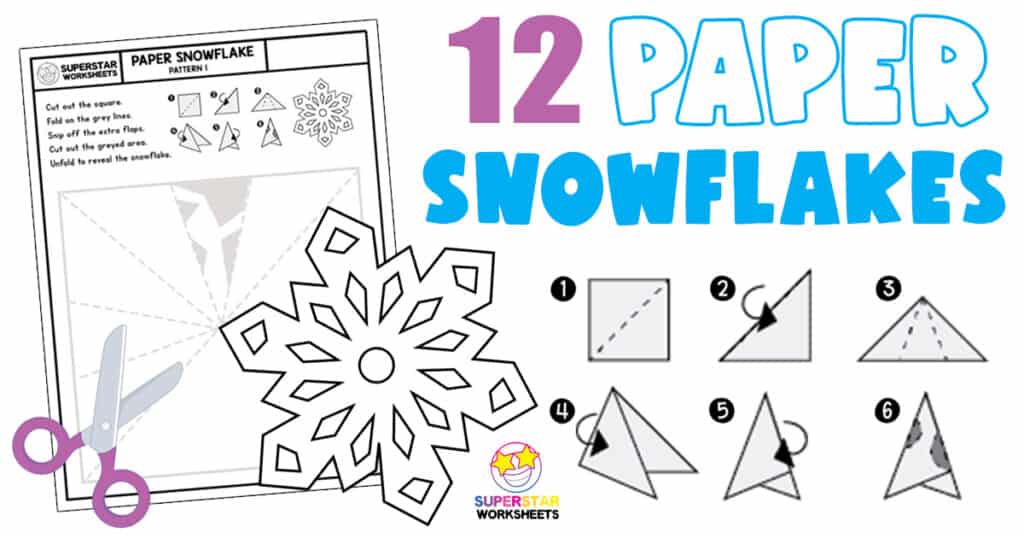 Free printable paper snowflake templates for kids to cut out! We've got a great set of fun and free snowflake cutting guides for your students to practice cutting out simple to intricate paper snowflake patterns. Be sure to check out our free printable snowflake templates, winter mazes, and snowflake coloring pages for more holiday fun.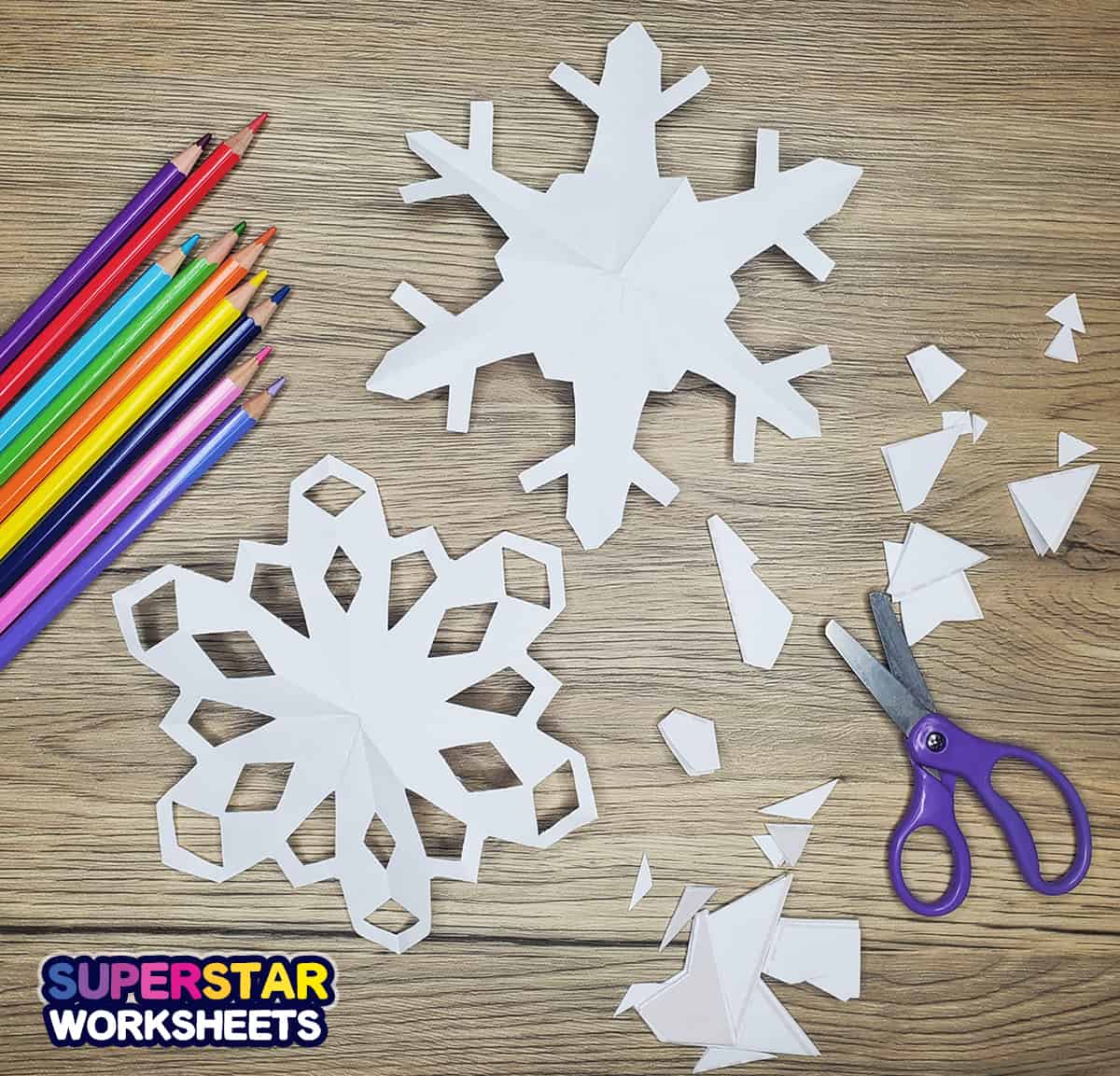 Paper Snowflake Cut Out Templates
Brrr…it's cold outside! Let's visit the wonderful world of snowflakes. Whether you are blessed to live in a cold area that gets a lot of snow or warmer climate that gets little, a snowflake is an amazing creation. We have a great freebie that teachers and parents are going to love! You can teach your kids how to make a beautiful snowflake in the classroom and homeschool with our easy-to-follow paper snowflake template.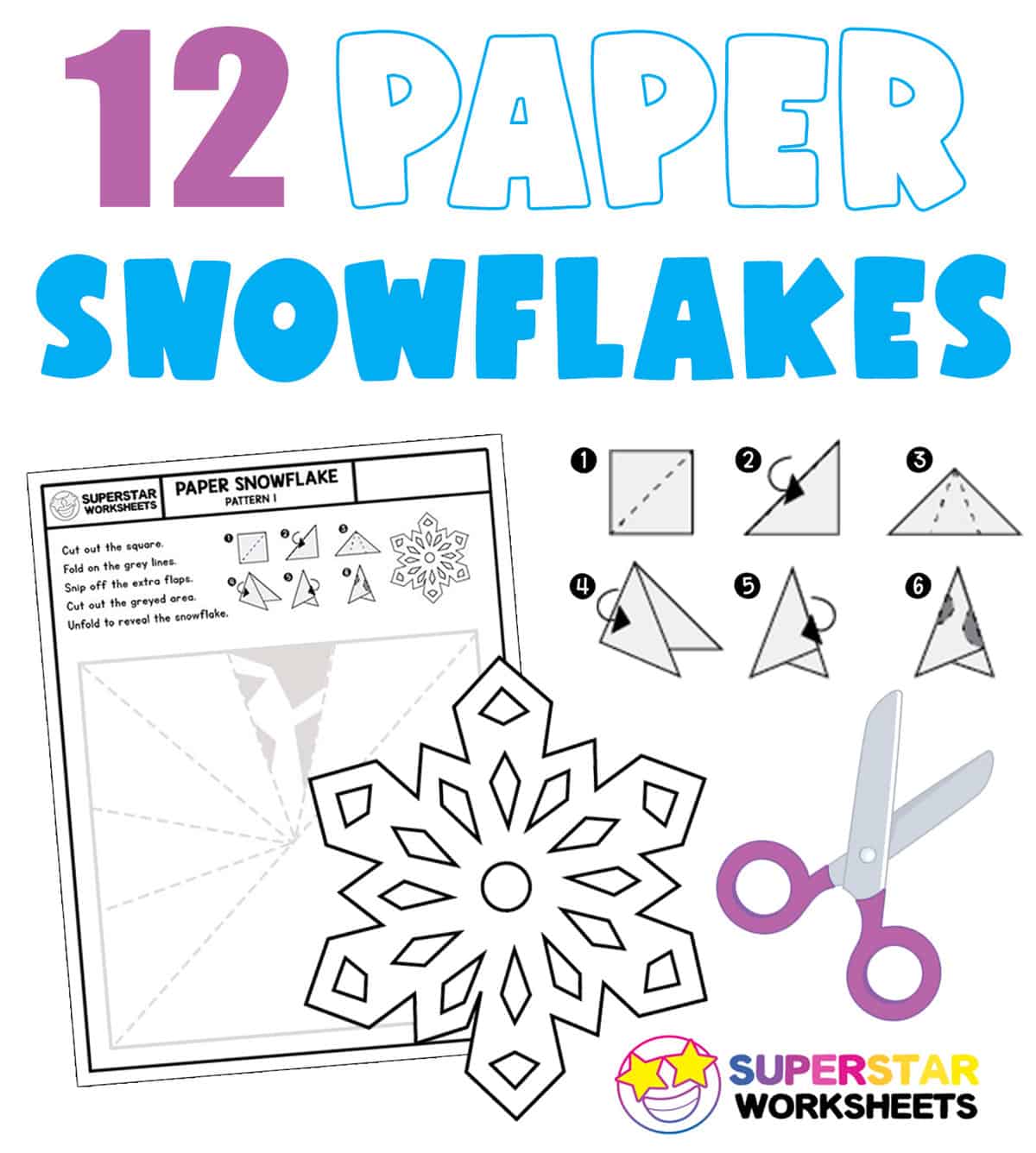 Fun Snowflake Facts
But, before we get into all of these fun paper snowflake patterns, let's talk a little about why snowflakes are so fascinating for all ages. How about some fun facts about snowflakes before we get started?!! Did you know…
Snowflakes always have six sides and are similar to the human fingerprint
It's been recorded that no 2 snowflakes are exactly the same.
Snowflakes start as tiny ice crystals but then form from water vapor that freezes in the atmosphere.
The most fun activity in the snow that kids like to do is building a snowman!
Snow is not actually white but clear because of how the light is reflecting off of the ice crystals.
When the weatherman predicts a blizzard is coming, people buy more cakes, candy, and cookies than any other food. Yum!
How to Make Paper Snowflakes
Now that we know why a cluster of crystals is so fascinating, let's create our own and learn how to cut a paper snowflake using simple instructions. Any teacher or student can easily make their own unique snowflakes after following these step-by-step guidelines. And, the best part, in an instant download, all 12 snowflake patterns are free!
Let's get started with our Paper Snowflake Crafts! Here are the instructions on how to cut out the snowflake with step by step instructions:
Print as many templates as needed. Gather your supplies including colored pencils, scissors, and glue.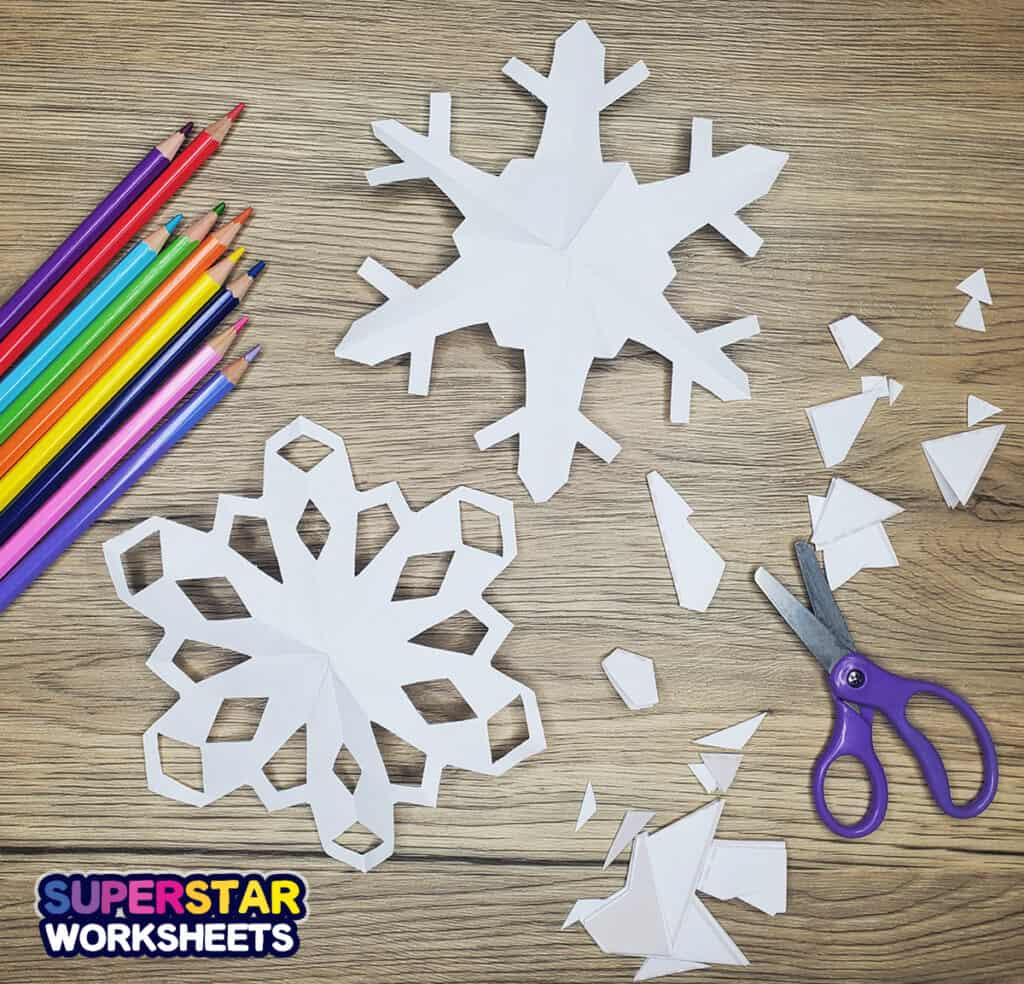 2. Cut out snowflake square.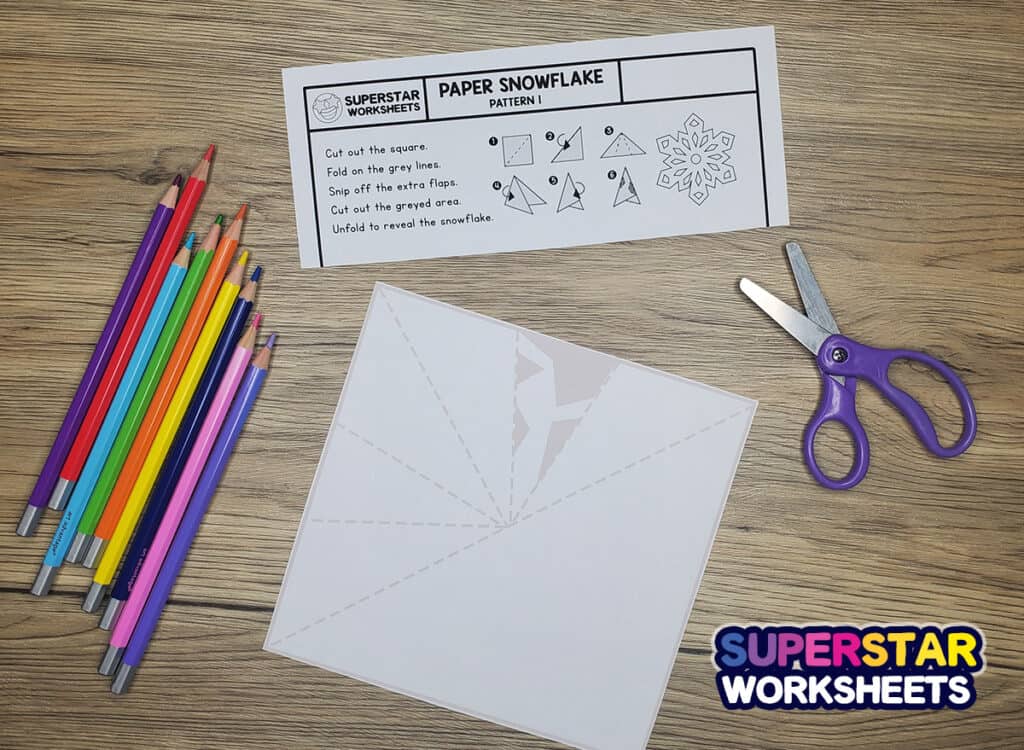 3. Fold on the gray lines as show in step by step images.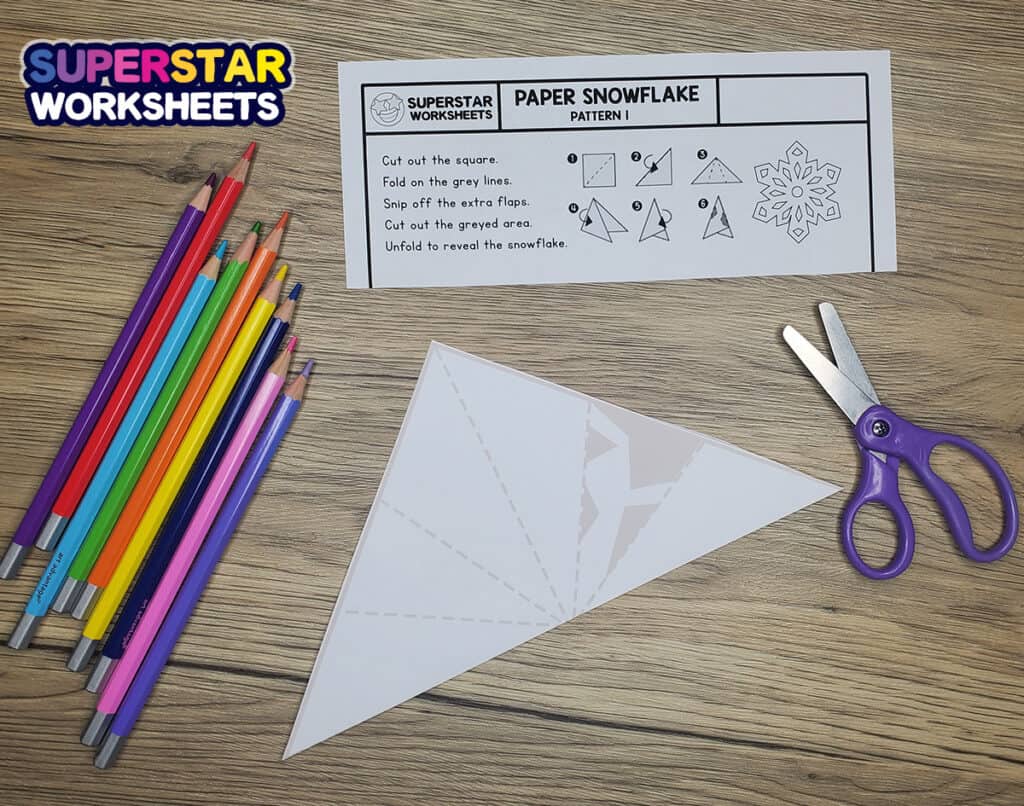 4. Continue to fold on the gray dotted lines as show in the diagram.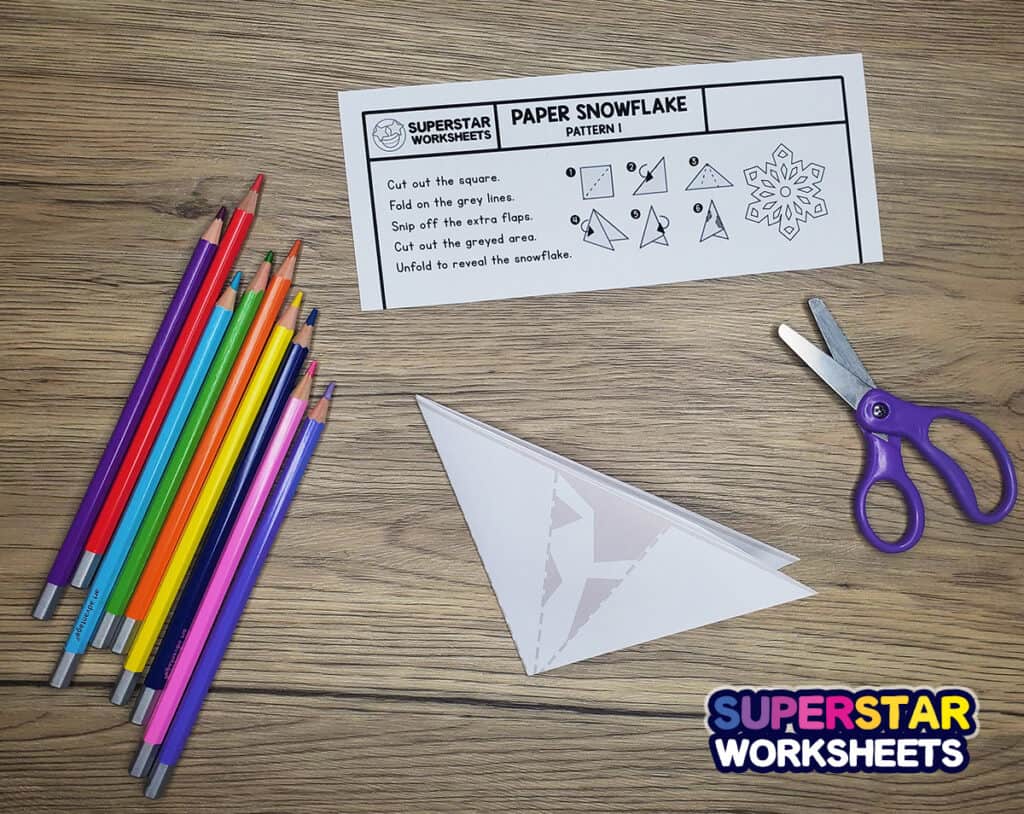 5. Fold again in half at the mid dotted line.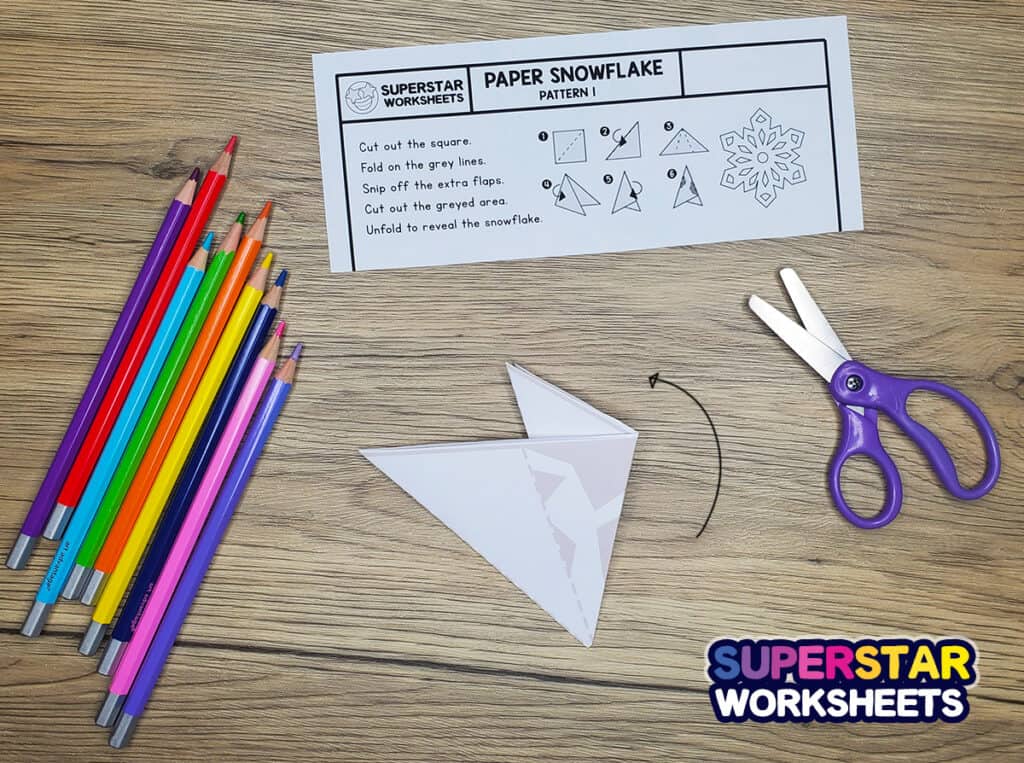 6. Time to flip the fold back like a bird as show in image.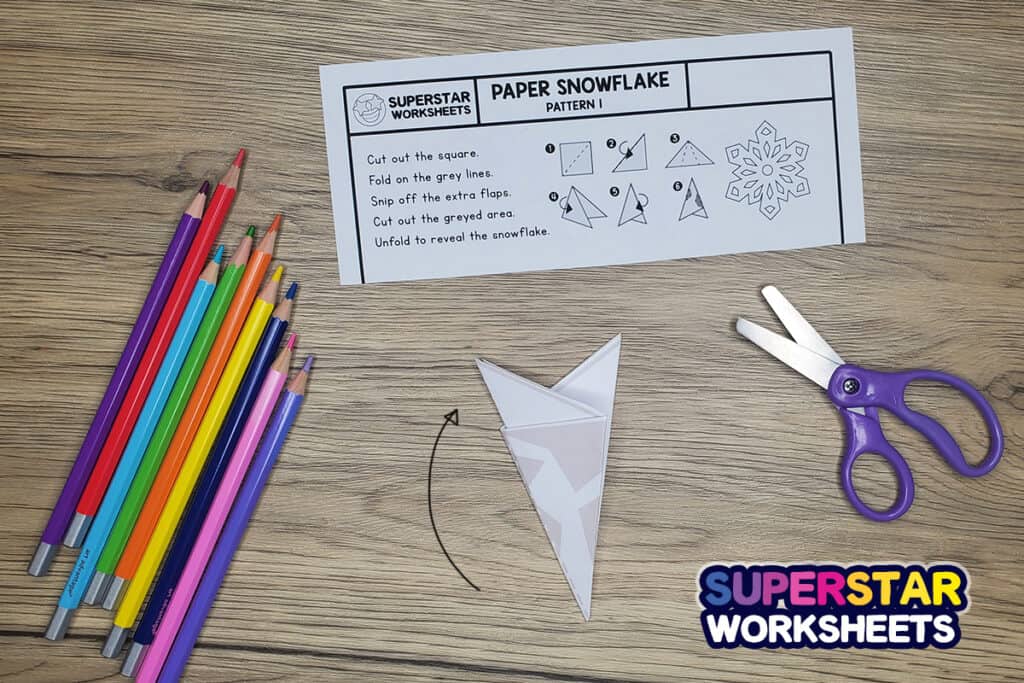 5. Fold left side back behind with snowflake white pattern in front.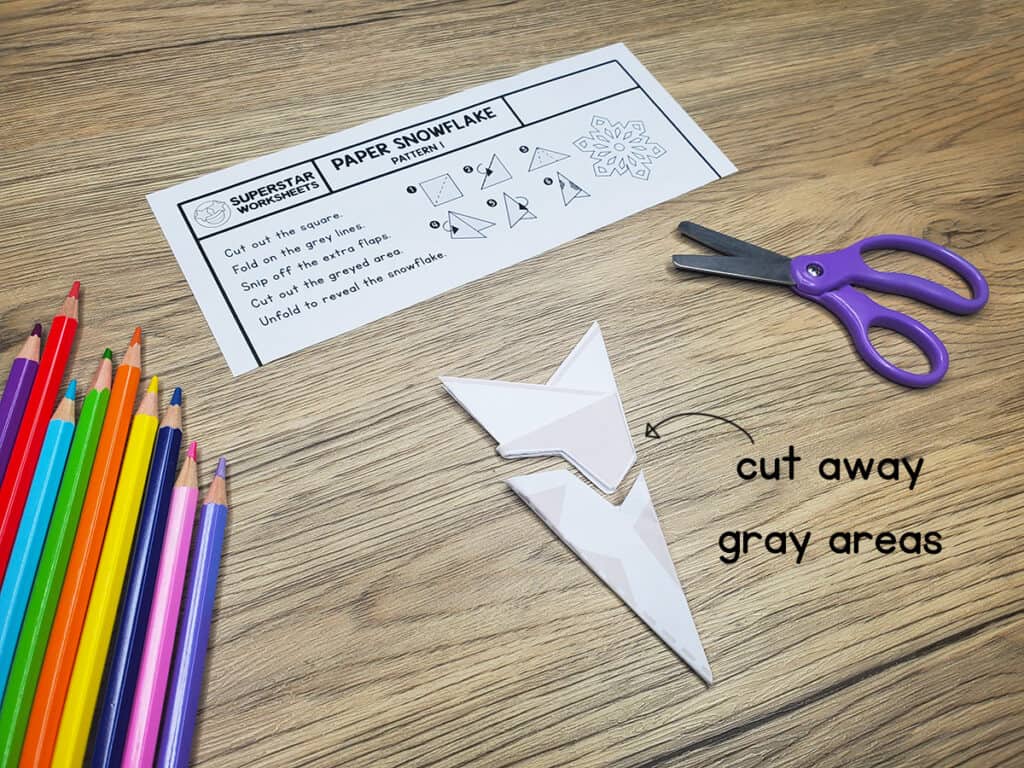 6. Cut away gray areas so only the white pattern is left. See image below as well to get a full view of how to cut away the edges of the snowflake.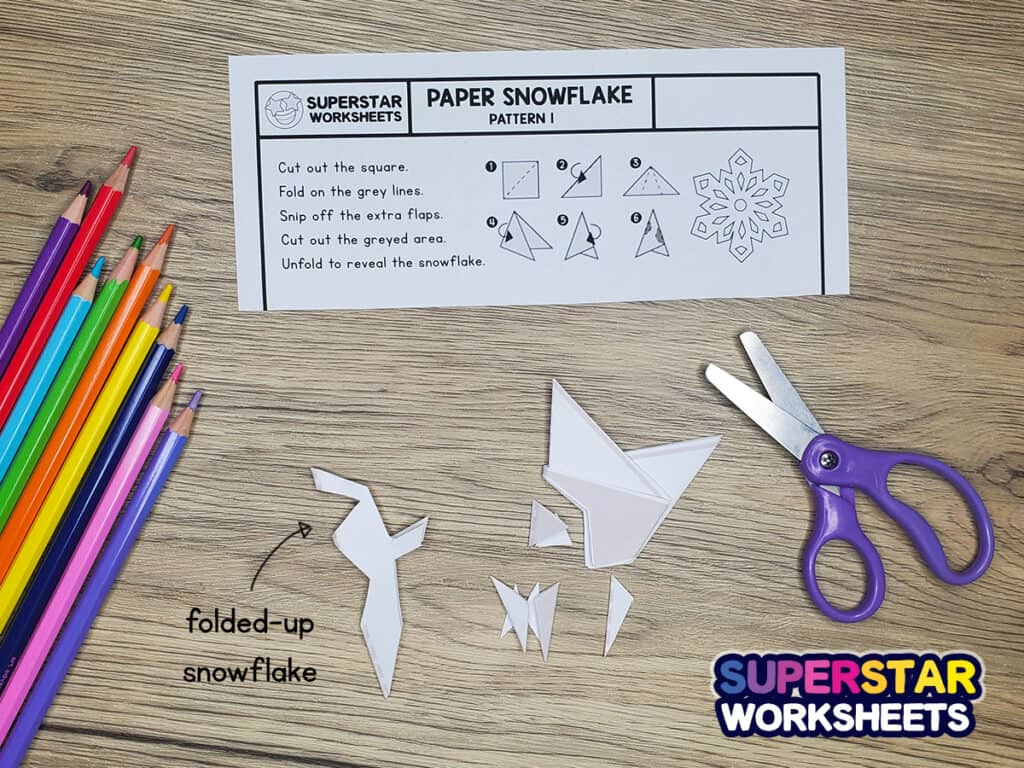 7. Once you've cut away the gray areas, you should discover what kind of looks like a white bird flying the sky! All that's left is now your folded snowflake, ready for the unveiling!
Very cool, huh?!!!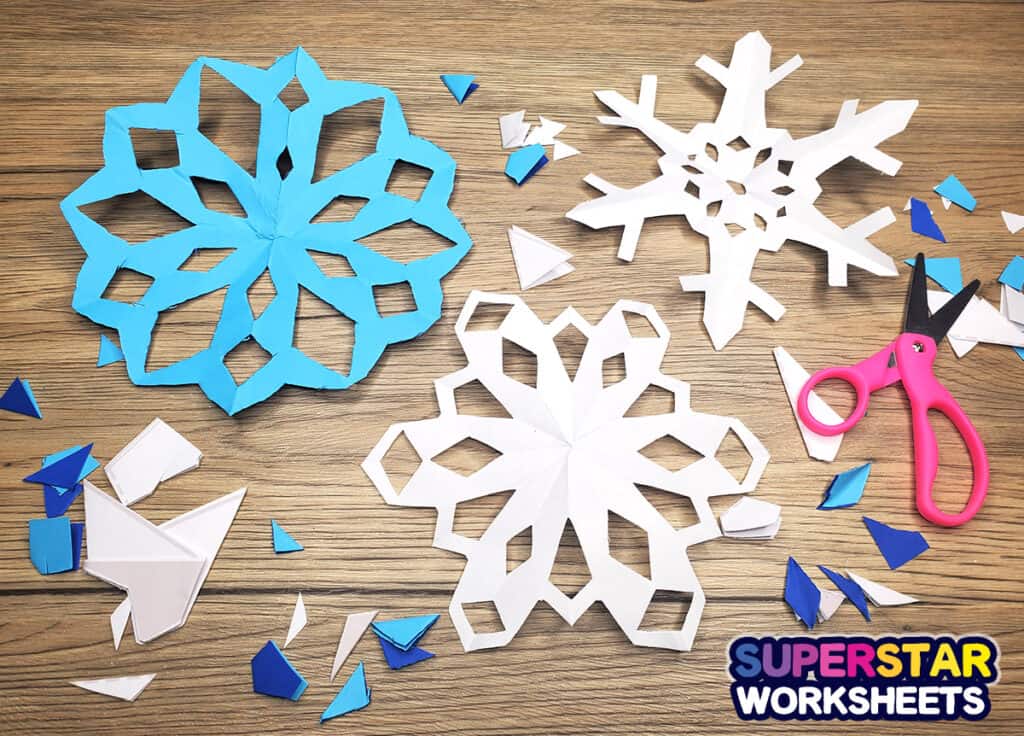 12 Snowflake Designs in Printable Format
Grab any or all of these awesome snowflake printables for extra fun this winter season!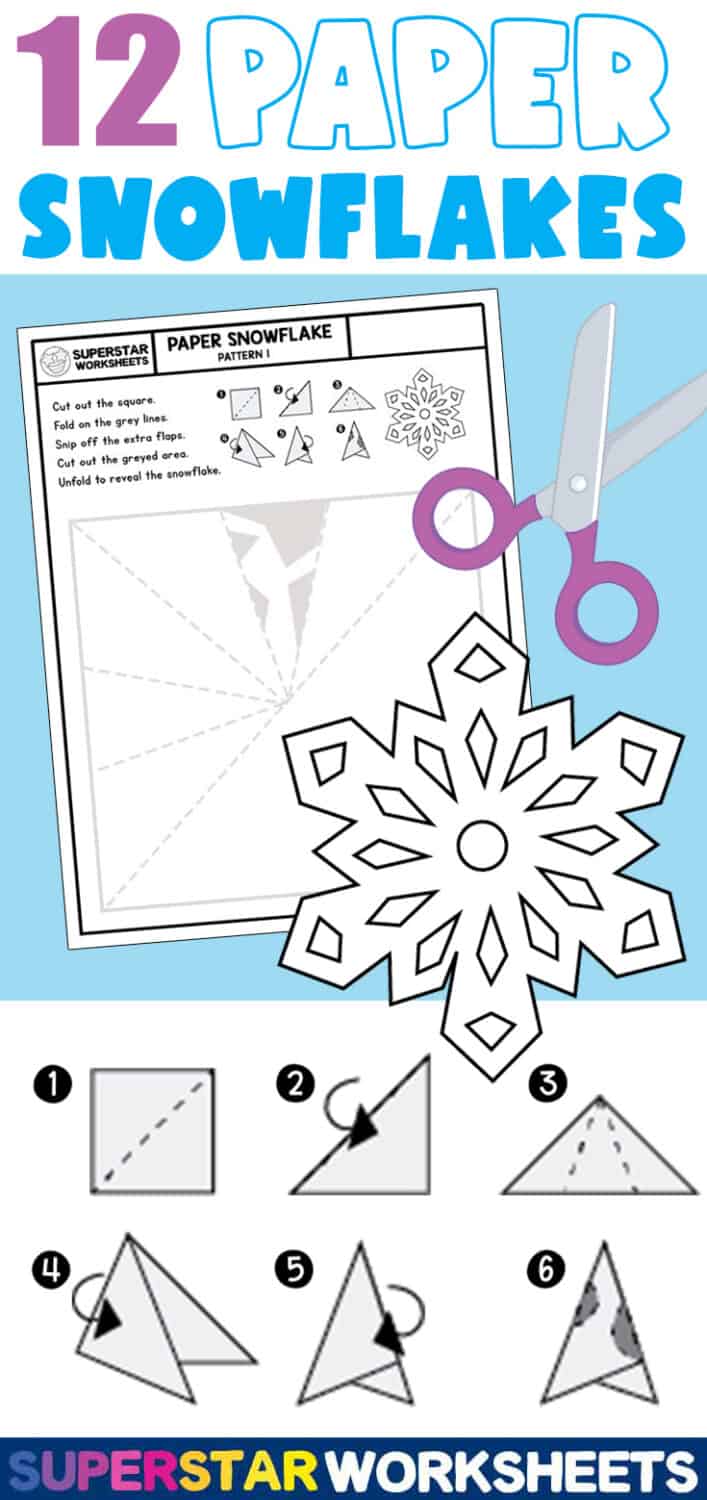 Looking for more free snowflake templates and resources? Check out these fun snow crafts below: