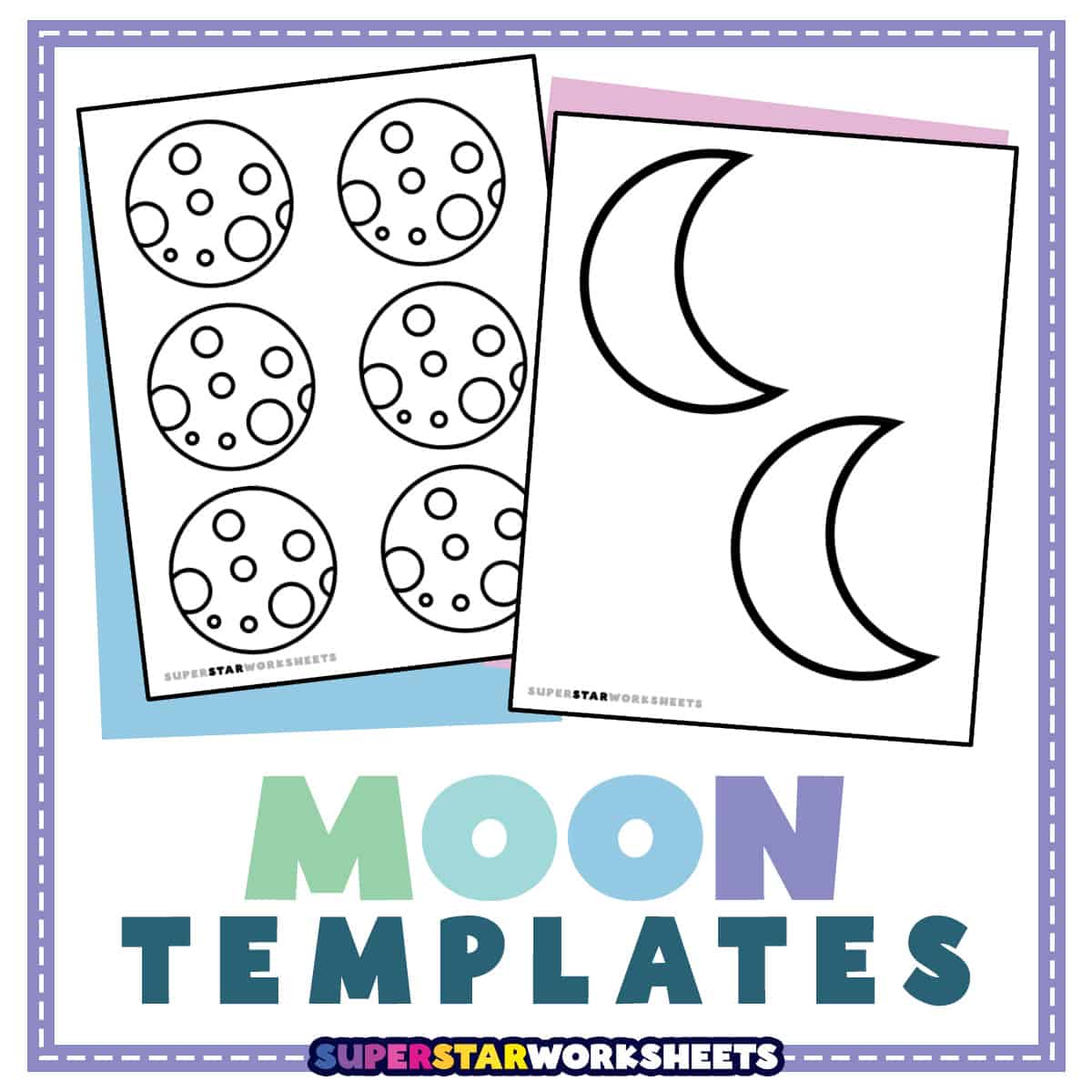 FREE set of Moon Templates for children! These moon printables will teach your students about the phases of the moon. Elementary students will get to practice cutting and coloring skills. This hands-on project will help your students with their fine motor skills. If you are looking for some more activities for your elementary students try our Fine Motor Skills: Holiday & Seasons Bundle.
Crescent Moon Template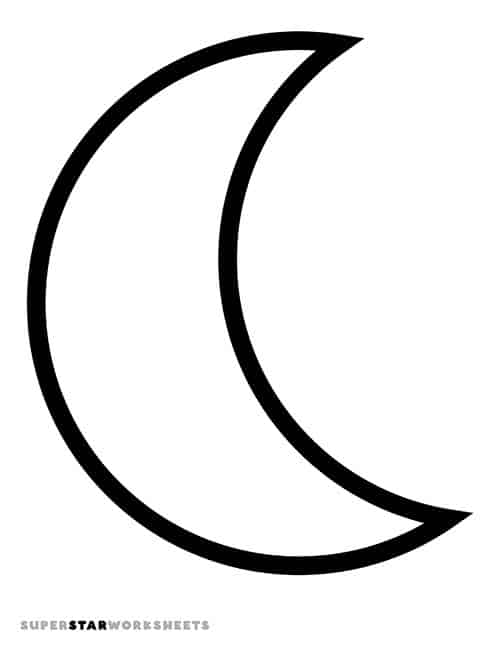 Large crescent moon template for students to color. Have your students use yellow dab-n-dot pens to decorate the crescent.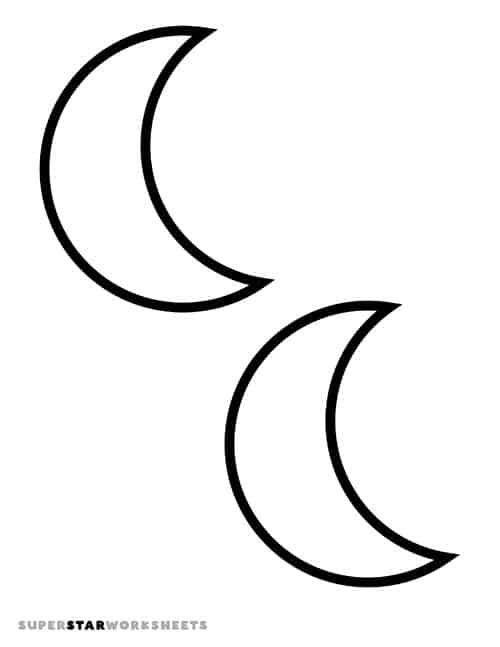 This is a set of two medium-crescent moons for children. Students can get creative by painting them with watercolors.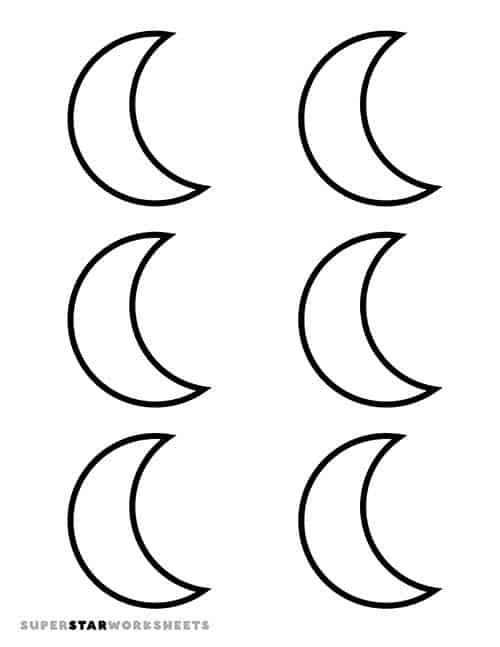 These mini-crescent moons can be used for a variety of different space crafts such as cards or decorating projects.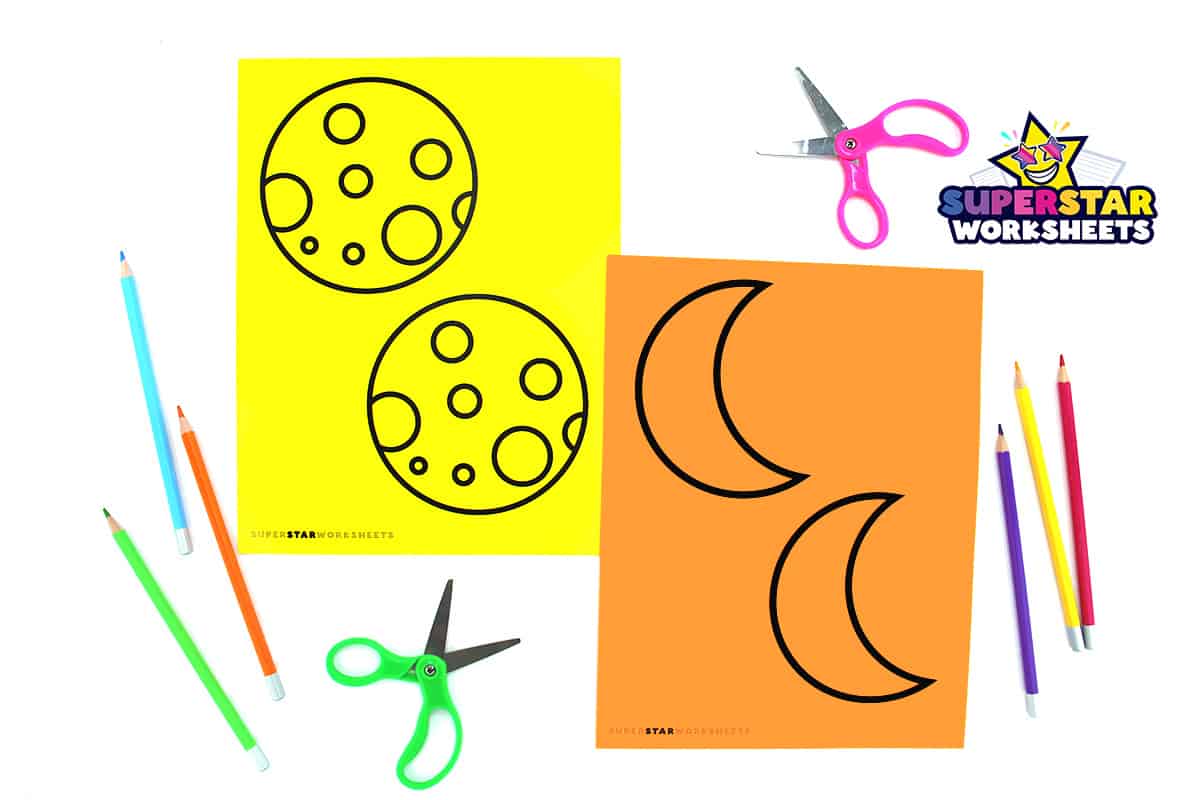 Moon Template Printable
This set of worksheets can be printed on colored cardstock paper or students can color or paint them on their own. This pack includes 15 pages of a variety of different moon, star and sun coloring pages. The moon pictures come in a variety of different sizes.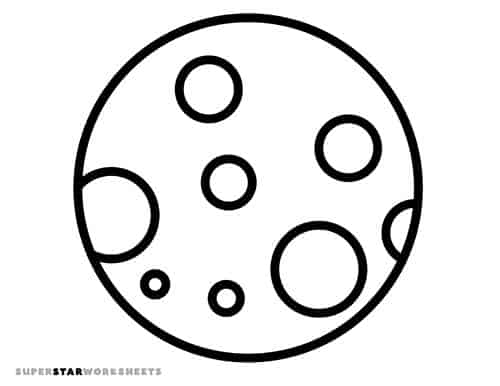 Have your students draw the American flag on the moon being held by an astronaut. They can also add a rocket ship.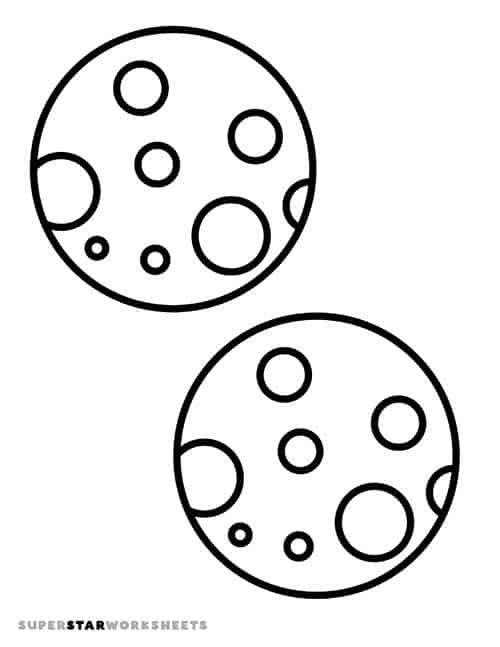 Teach your students about the moon landing and the race to the moon when they color the moons.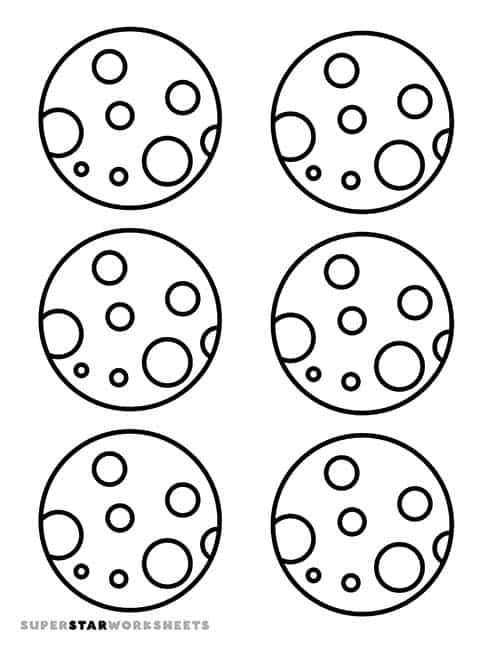 Teachers can use these mini moons to give to students when they complete an assignment or task.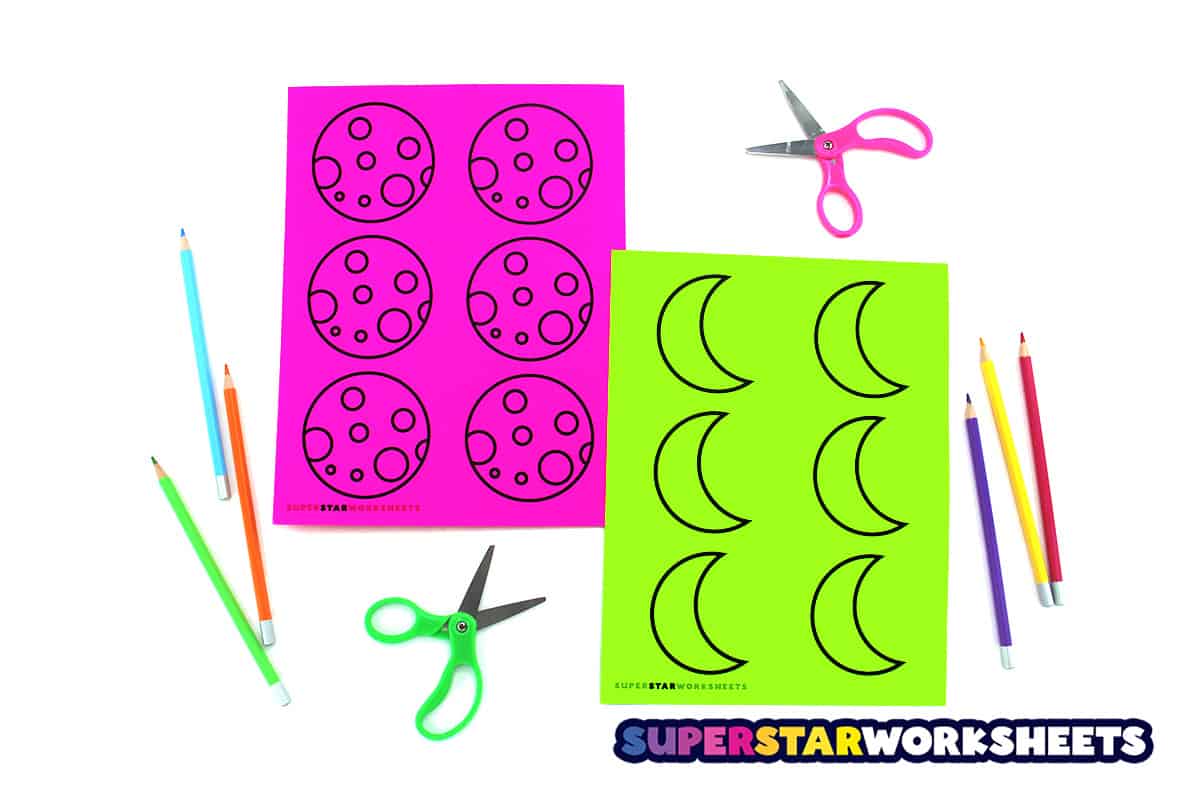 Printable Moon Template
Teach your students about constellations and then have them recreate them with the outlined stars. There are a variety of moons. Students can attach pieces of yarn to the moons and hang them from the ceiling as decoration. If you are looking for more outer space crafts check out our free Star Templates.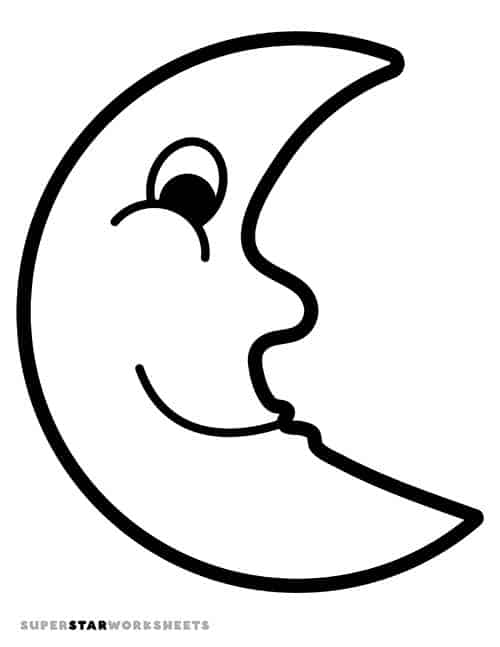 Large crescent moon with a cute smiley face. This half-moon template printable can be laminated for durability.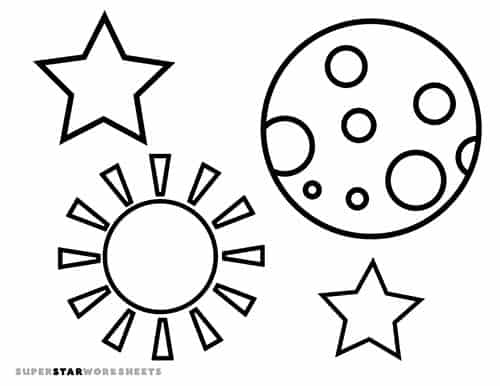 This is a single-page printable craft includes a sun, two stars and a moon for students to color and cut out.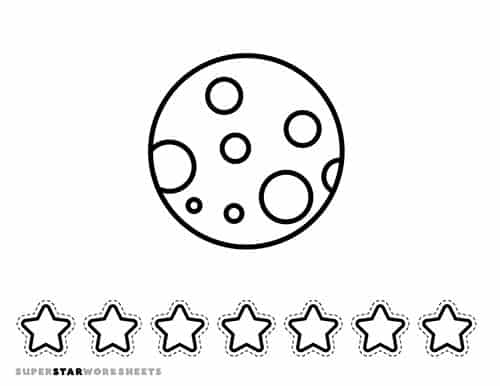 Free printable outlined star template. Students can color the stars and then cut them out and glue them to a page to make the sky.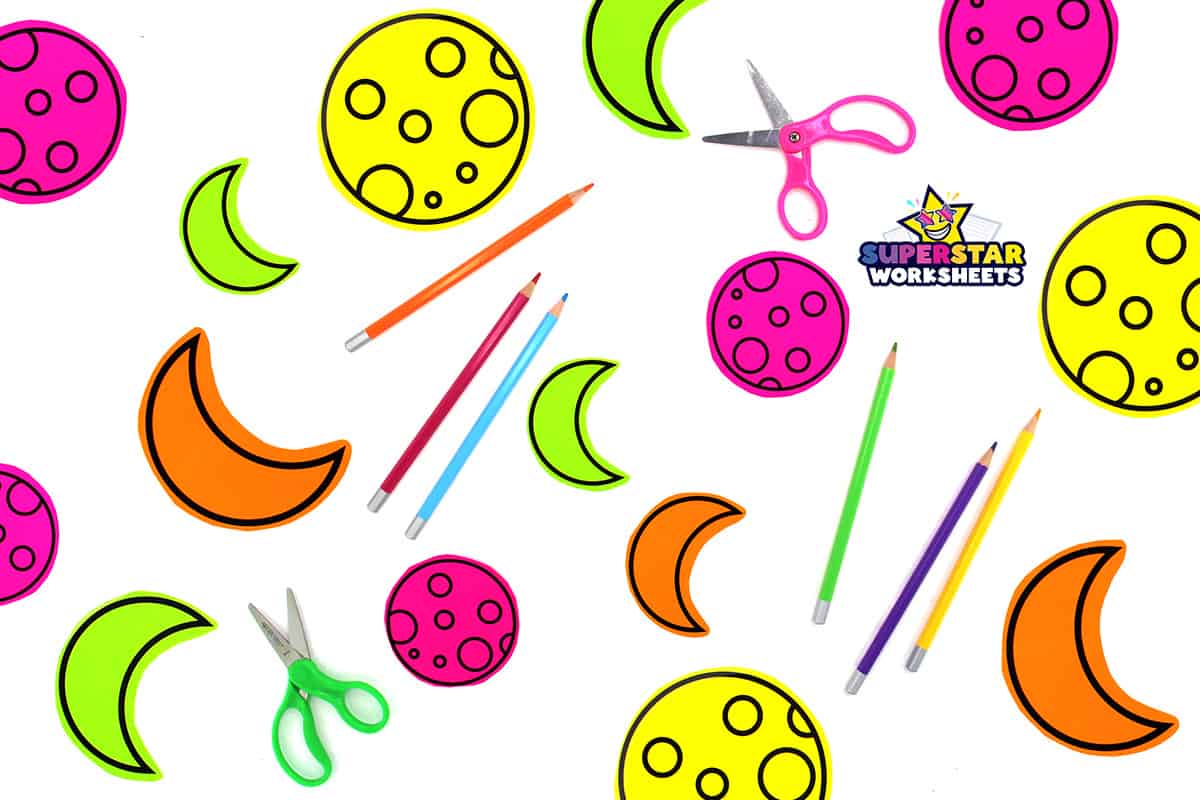 After teaching your students about space and the moon cycle they can use this fun craft to visualize the phases of the moon. Teach your students fun facts about the moon sun and stars when they are completing this art project. If you're looking for moon coloring pages we have those too!