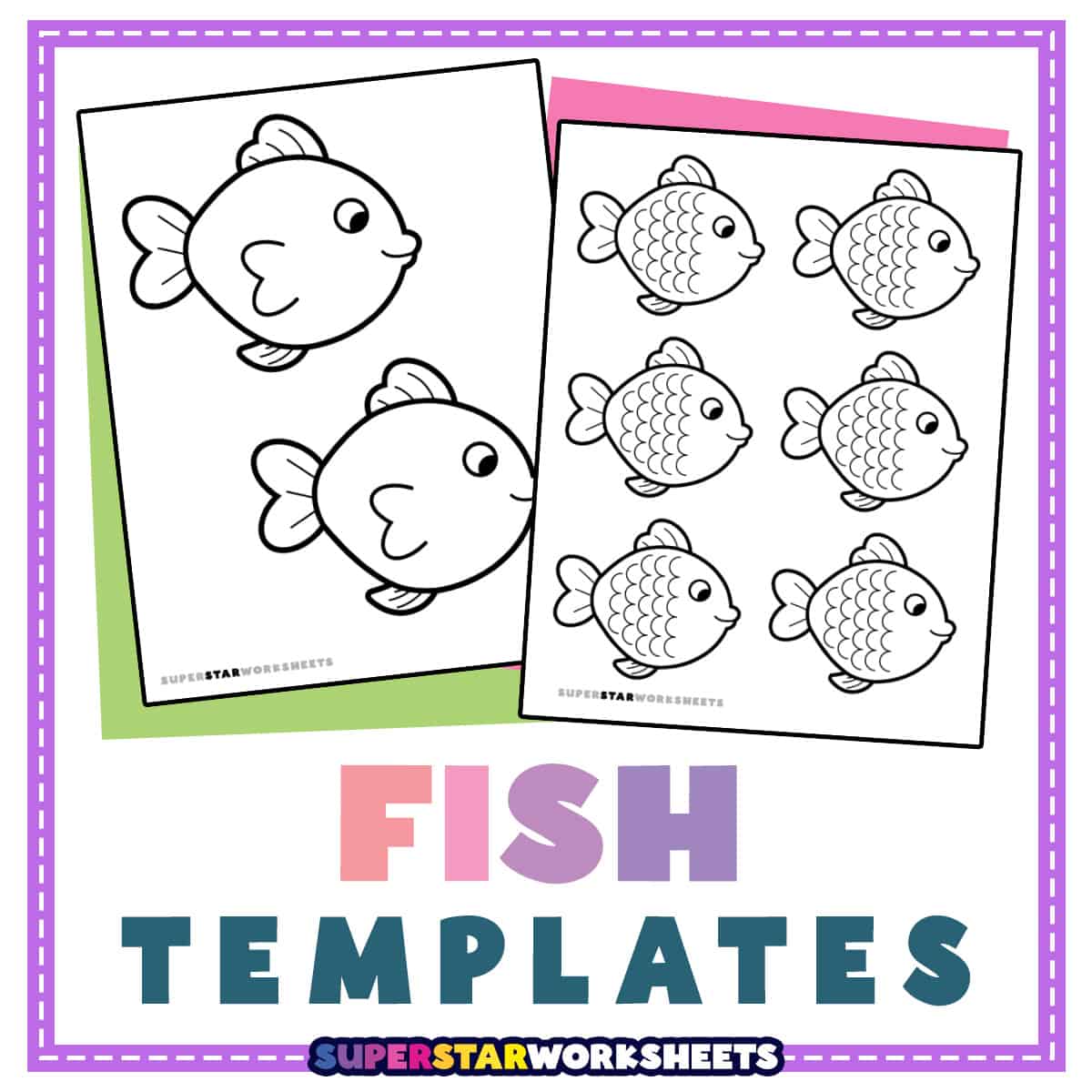 Fish Templates are sure to amp up your instruction and engage young students in fine motor control, science, art/design and more! These worksheets were created to be useful for a variety of purposes, from fine motor skills to science and art studies. There are a TON of ways to engage learners with these adorable templates! Paired with our Color & Learn A-Z Animal & Habitat Bundle, your students will be engaged in learning activities for hours!
Fish Template Printable
Printable templates of fish are found in this section. Color a page, cut & paste your own fishbowl activity, and design an underwater scene with these adorable templates!