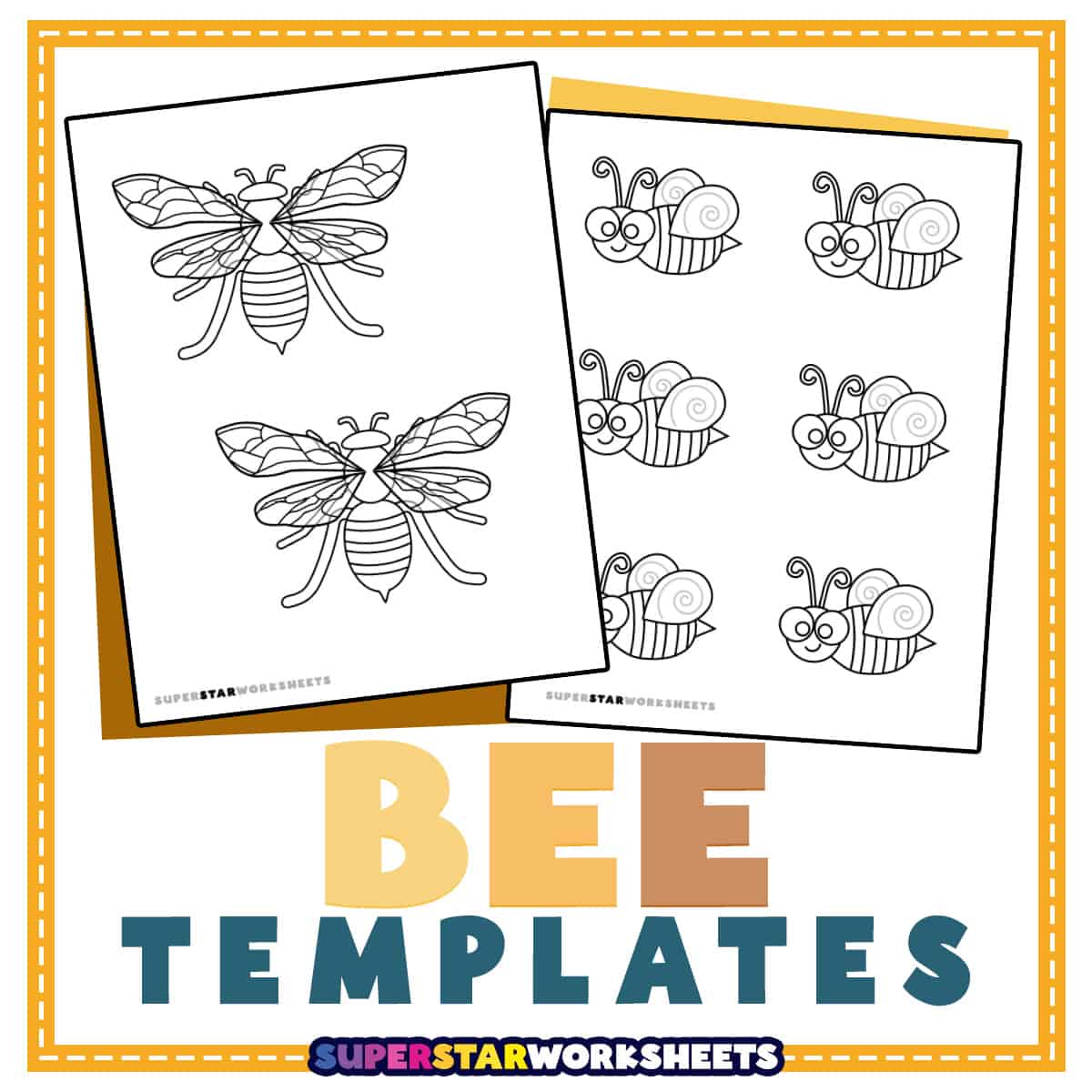 Introducing our new FREE Bee Templates for students! Our collection of free bee template crafts are here to entertain and educate children. These bee-themed templates will provide hours of entertainment while nurturing essential skills. Kids will learn how to color, cut and write with each unique bee craft template. If you are looking for more printables please take a look at our Following Directions Bundle today!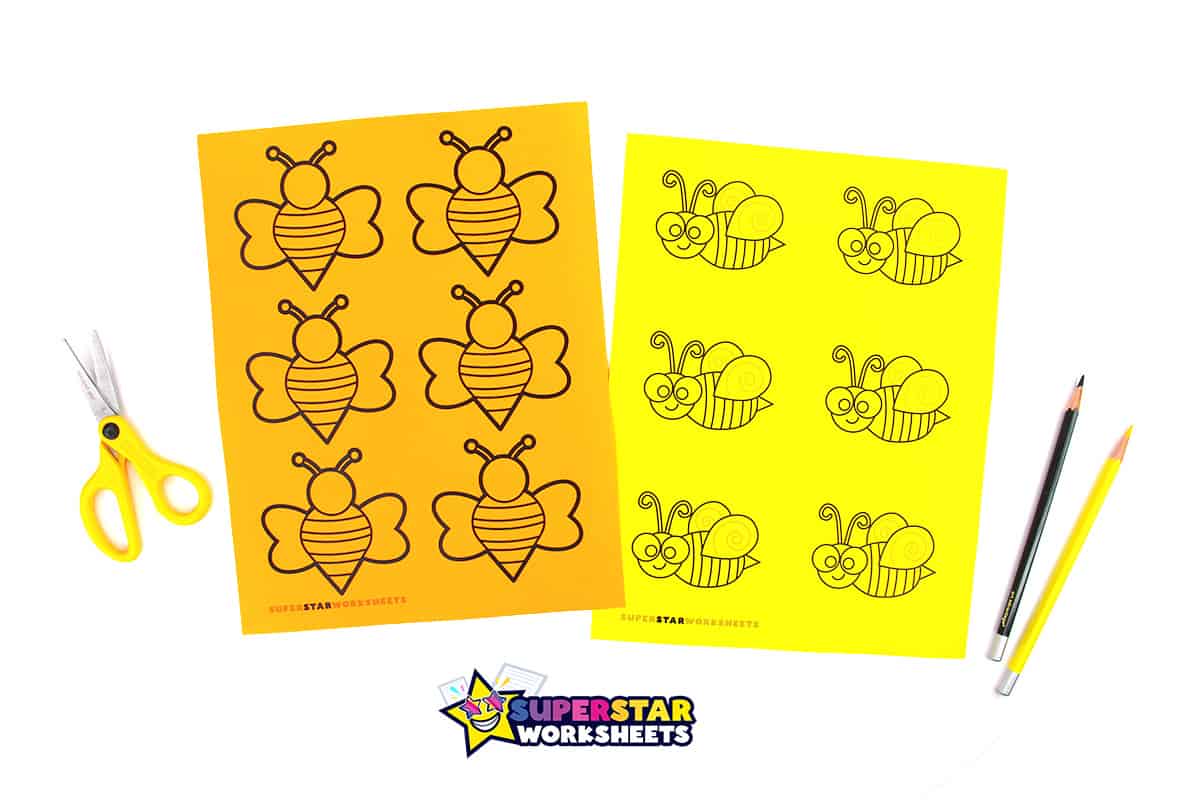 Bee Template Printable
Teachers, this is a fantastic opportunity to teach your students about the fascinating role bees play in our ecosystem. Our free bee template crafts offer a wide range of options to suit every interest and skill level. There are a variety of different-sized coloring pages and activities for students to choose from.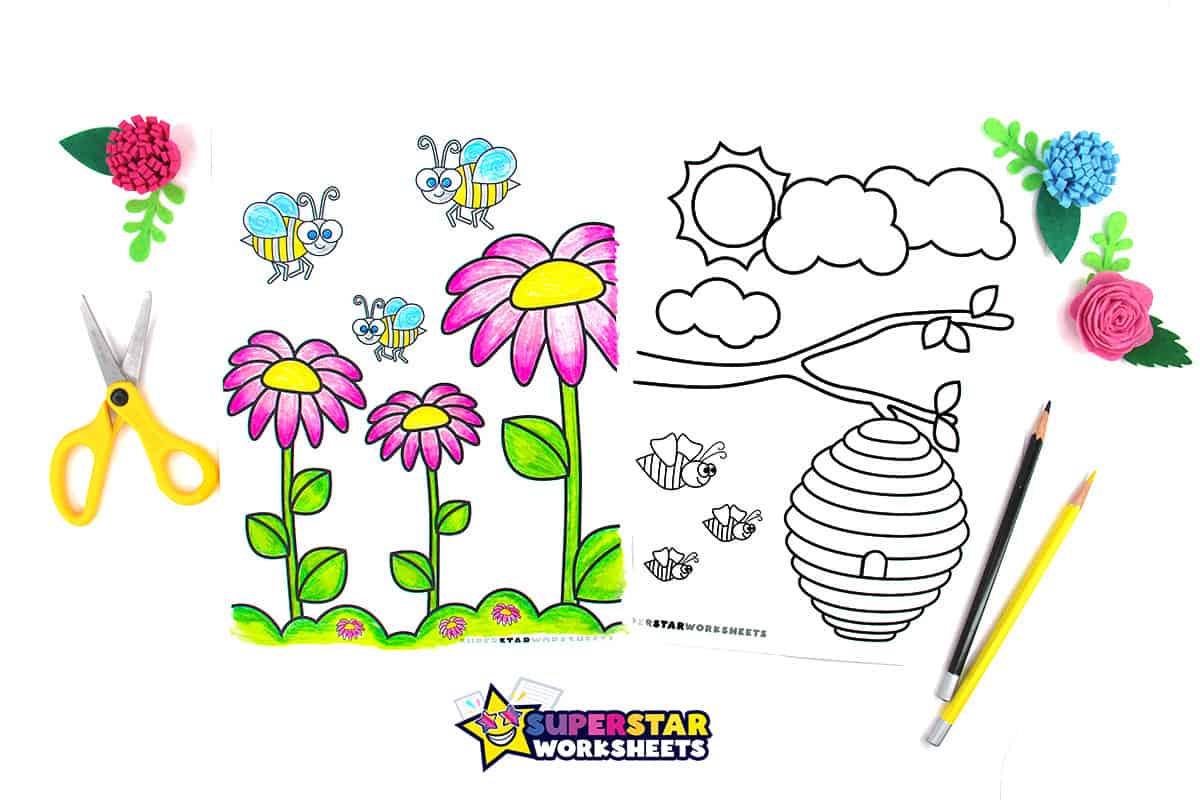 Bee Templates
Our bee template crafts are perfect for keeping kids entertained and engaged, whether at home or in a classroom setting. The bee coloring pages will give teachers a break as their students complete the low-prep printables. For more free printables check out our Free Butterfly Template for Preschool.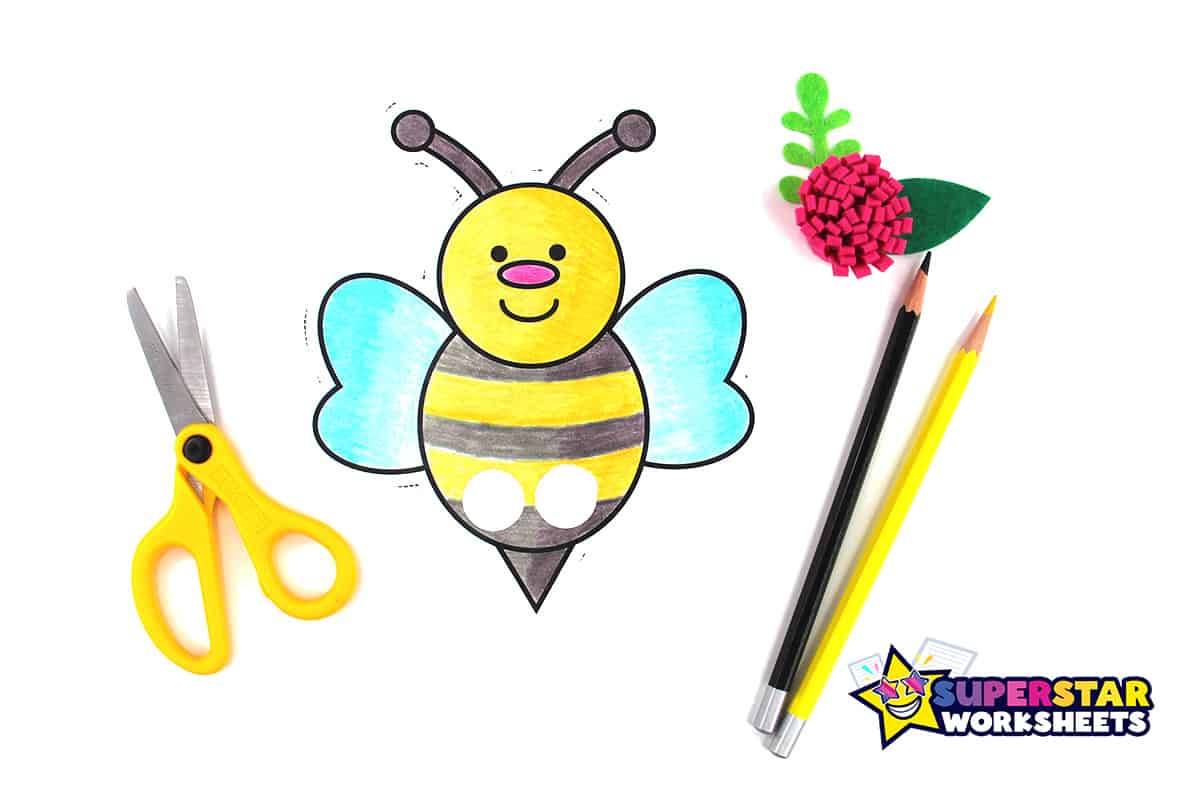 Bumble Bee Template
Included in the free bee package is an adorable bee craft. Students will color the bee and cut out its body, as well as each of the finger holes. Kids can have fun playing with their cute bees, making them fly around the room. Download our free Flower Templates to go with your student's adorable bees.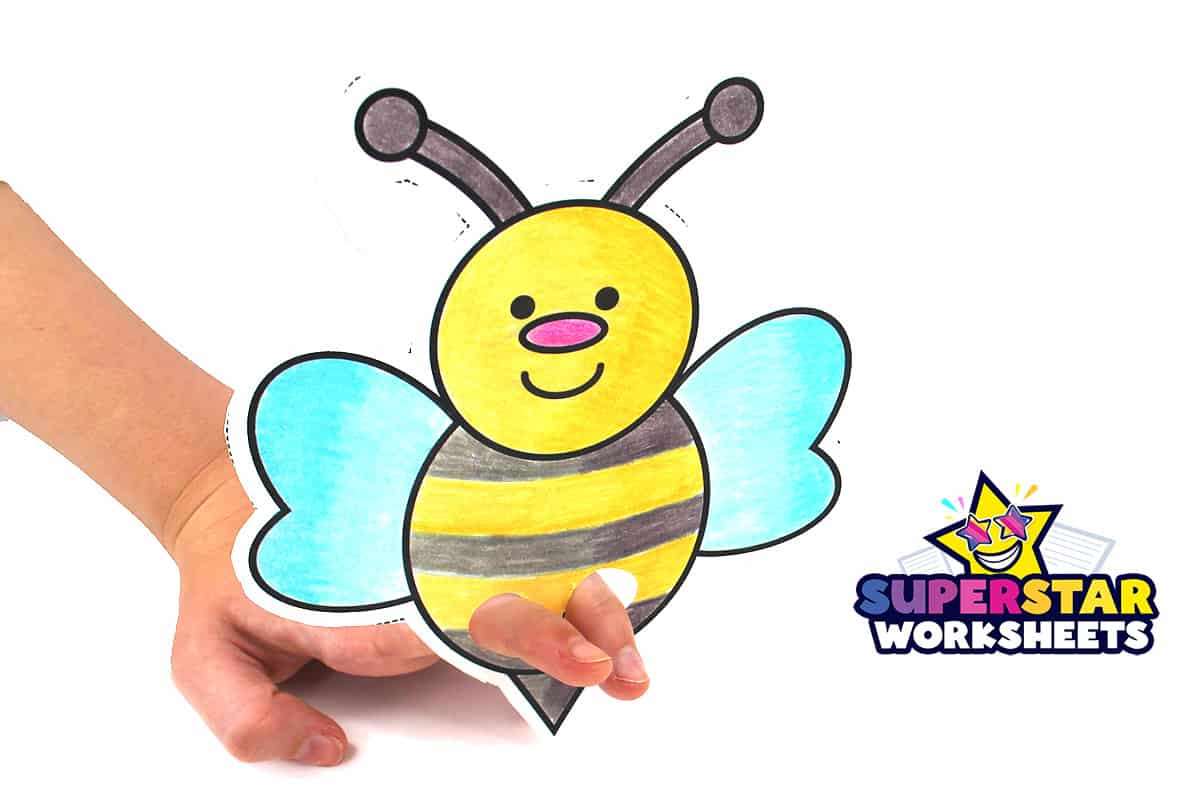 Bee Template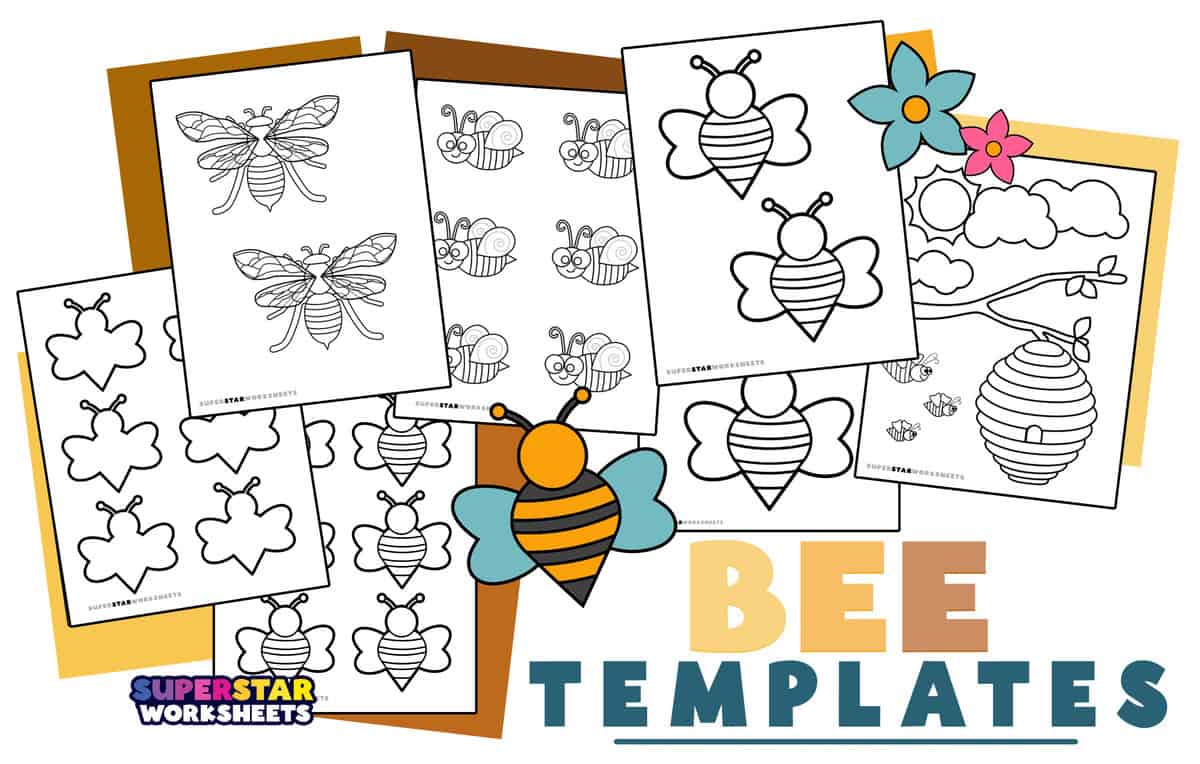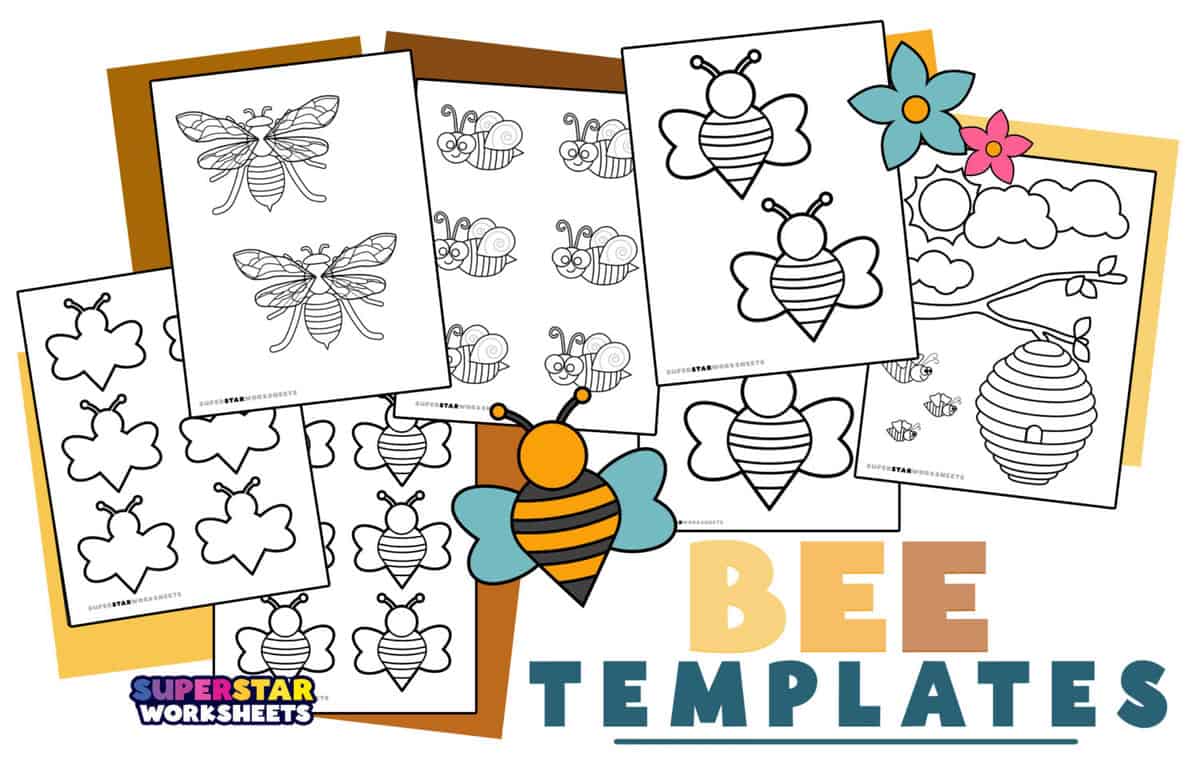 Bee Printables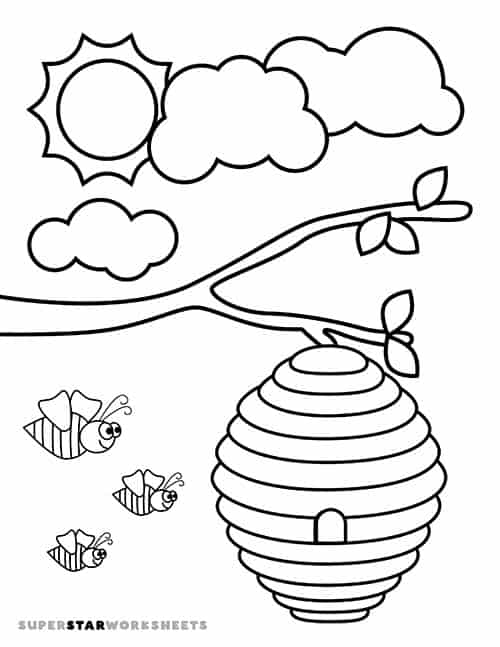 This is a printable coloring page with three bees, three clouds, a sun, tree branch and a large bee hive.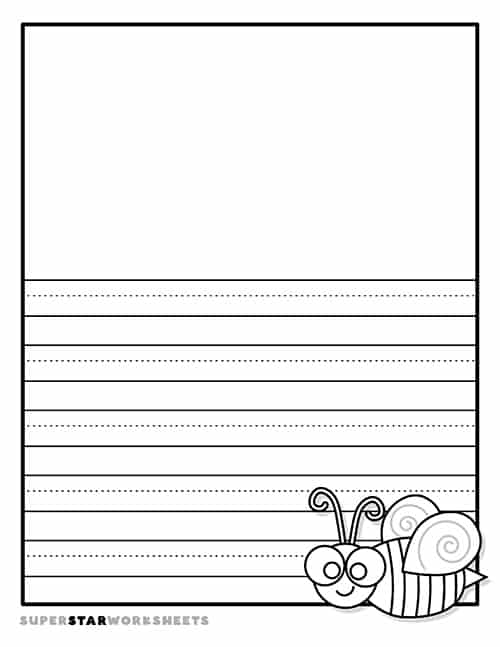 A free bee journal worksheet is available for students to write on is included. A cute small cartoon bee is also included in the corner.
This is a bee cut-out tag template for students to write their names on the cute little bee bodies. They can then tape the name tags to their shirts. This is a great activity for the first day of school.
Bee Crafts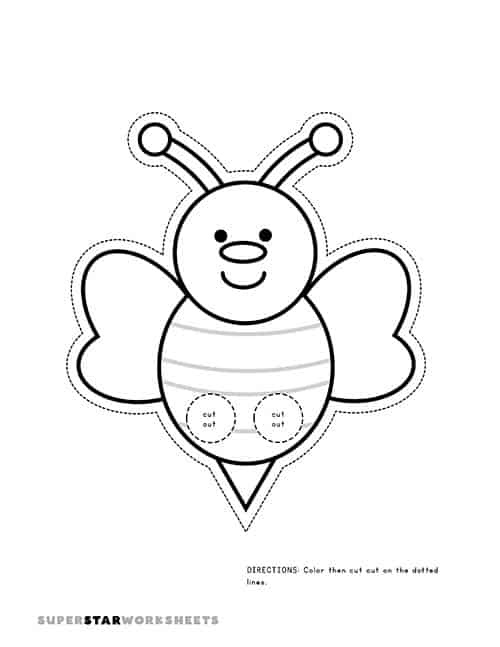 This is a bee finger puppet craft printables. Students will color and cut out the bee, as well as the finger holes.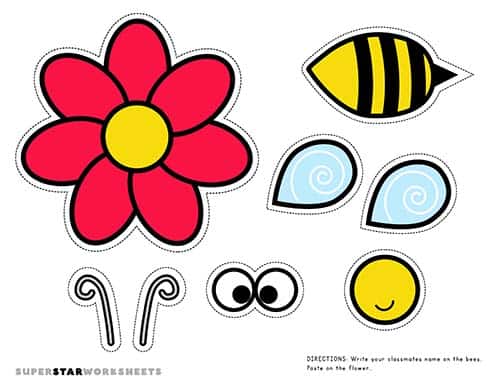 Colorful build a bee craft for children to easily cut out and glue or tape together. A pretty red and yellow flower is included with the small cartoon bee.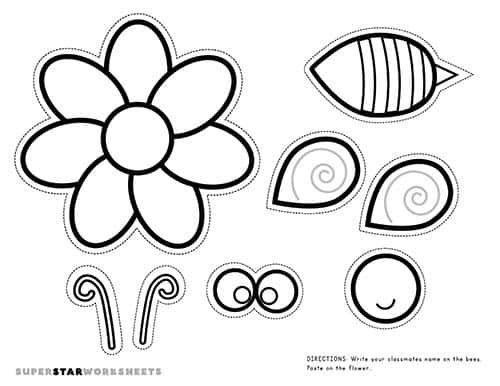 This is the black-and-white version of the colored bee craft. Students will complete this in the same way but before cutting they can color the pieces.