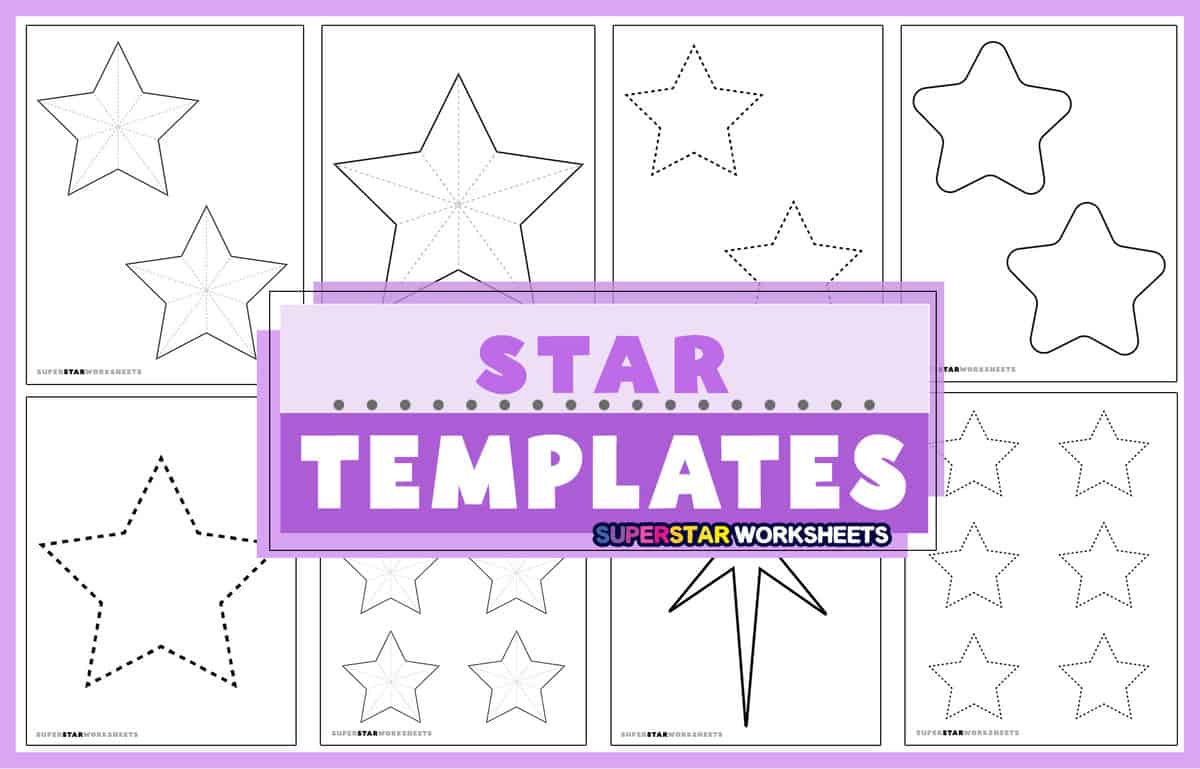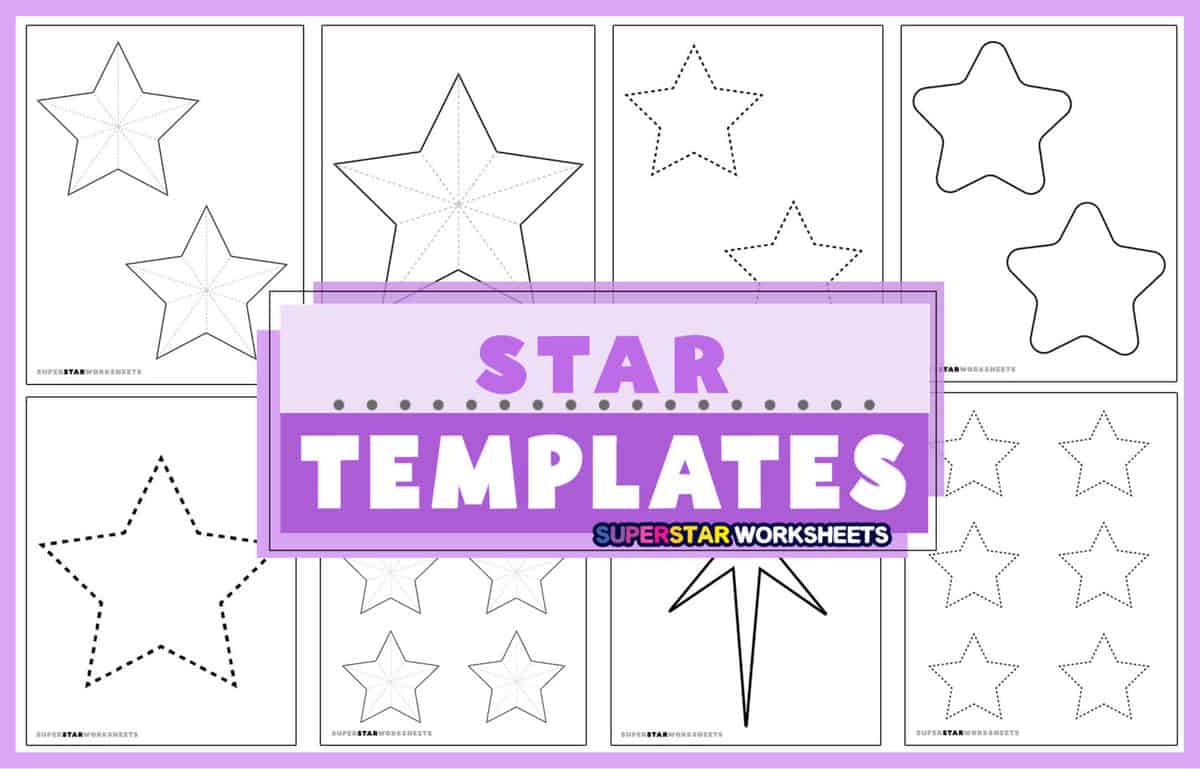 Free set of Star Template crafts for kids! Elementary students can practice their craft skills with these free star worksheets. Kids will learn cutting and decorative skills when completing these star printables. These star templates are filled with a variety of different star shapes. If you are looking for more holiday crafts for your elementary students try out our Fine Motor Holiday Bundle today!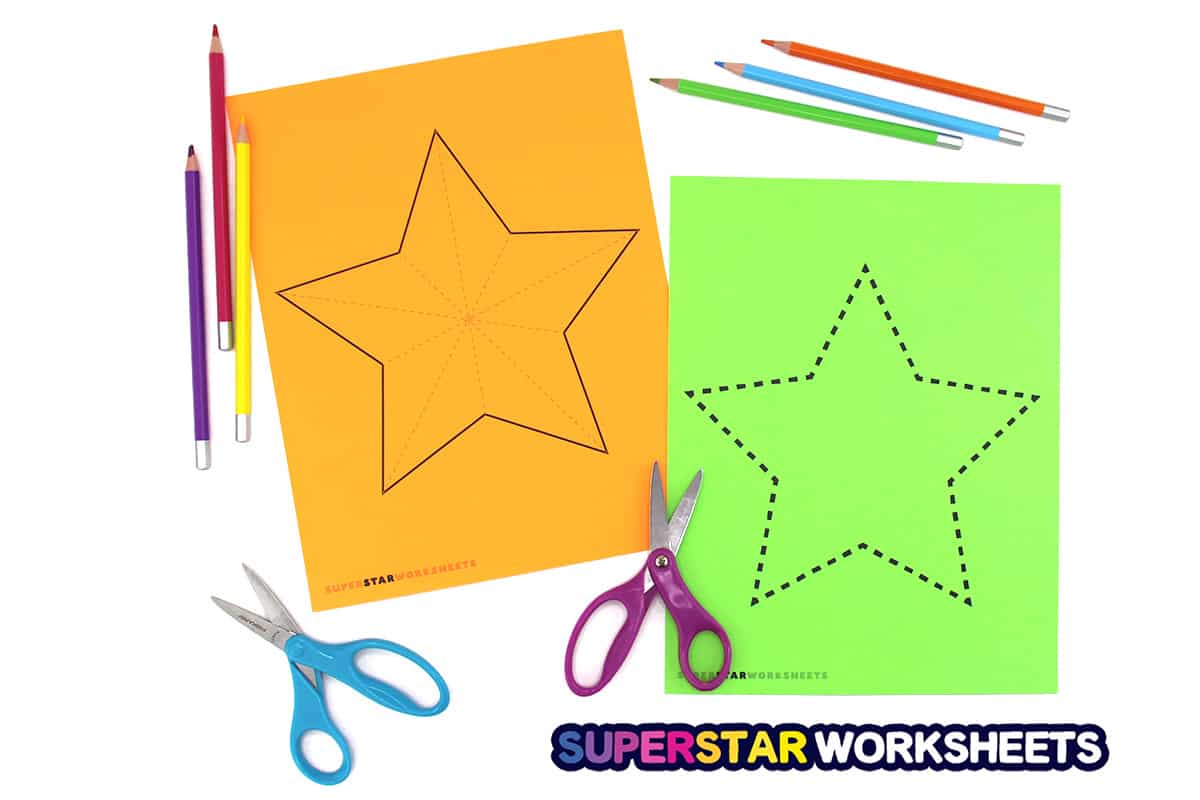 Printable Star Template
This pack of star templates will engage your students! Elementary students will practice cutting, folding, and decorating these stars. Teachers can easily print out these star worksheets and pass them out to students during art class. Each star printable is unique and different.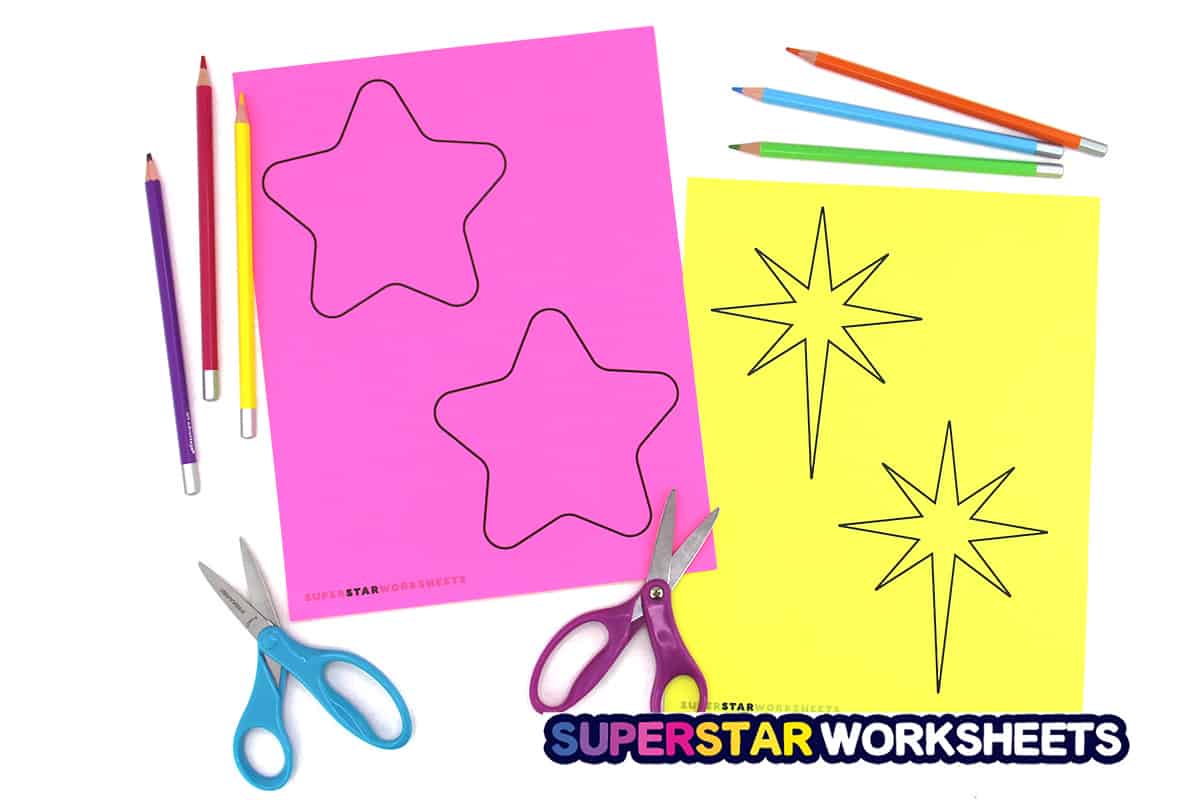 Star Template Printable
Teachers can print this educational craft and show students how to complete each page. Each star activity will require cutting, coloring or folding. This craft is simple and easy for students to complete with little to no outside help. If your students like these star templates, try our Leaf Template!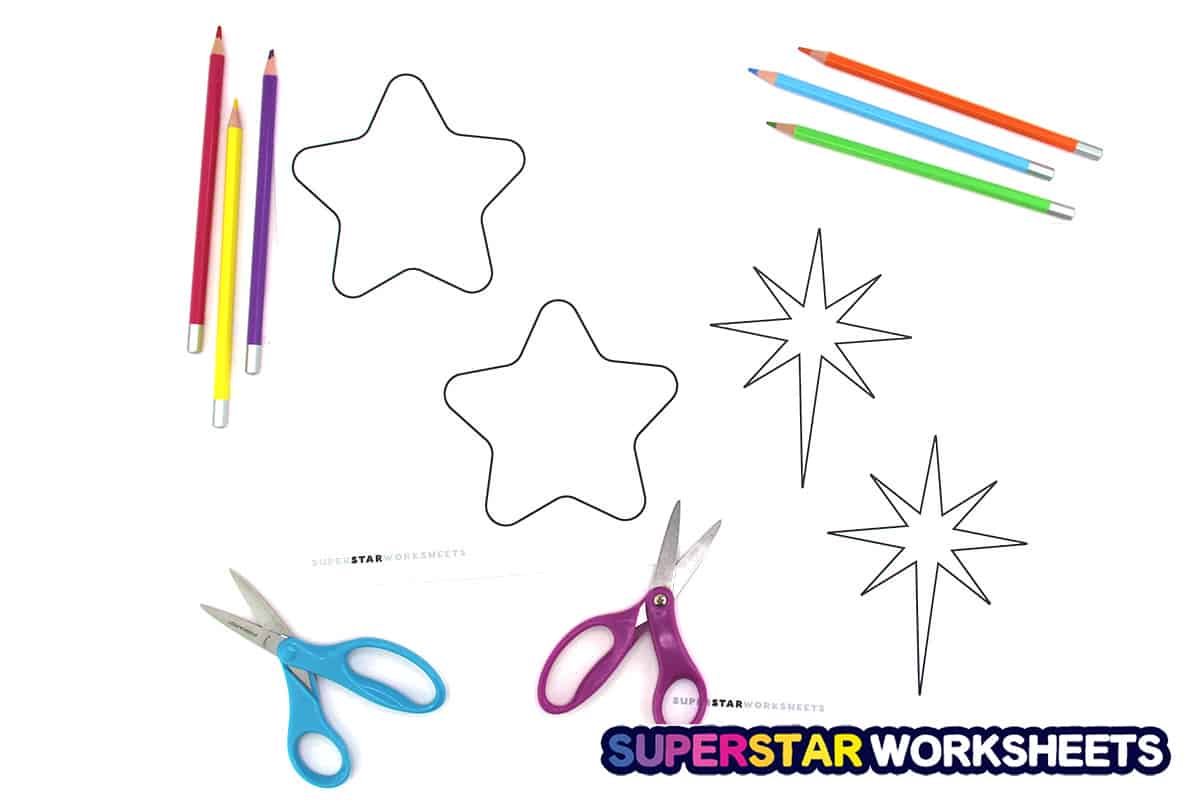 Stars Template
If you would like to keep the stars for longer try laminating the stars after they have been decorated and cut out. Students can use the stars to decorate their room or the classroom. These stars can be used in a variety of ways. Students can use them to decorate Christmas trees and or add them on to a flag. If you are searching for more free holiday templates look for our Christmas Tree template!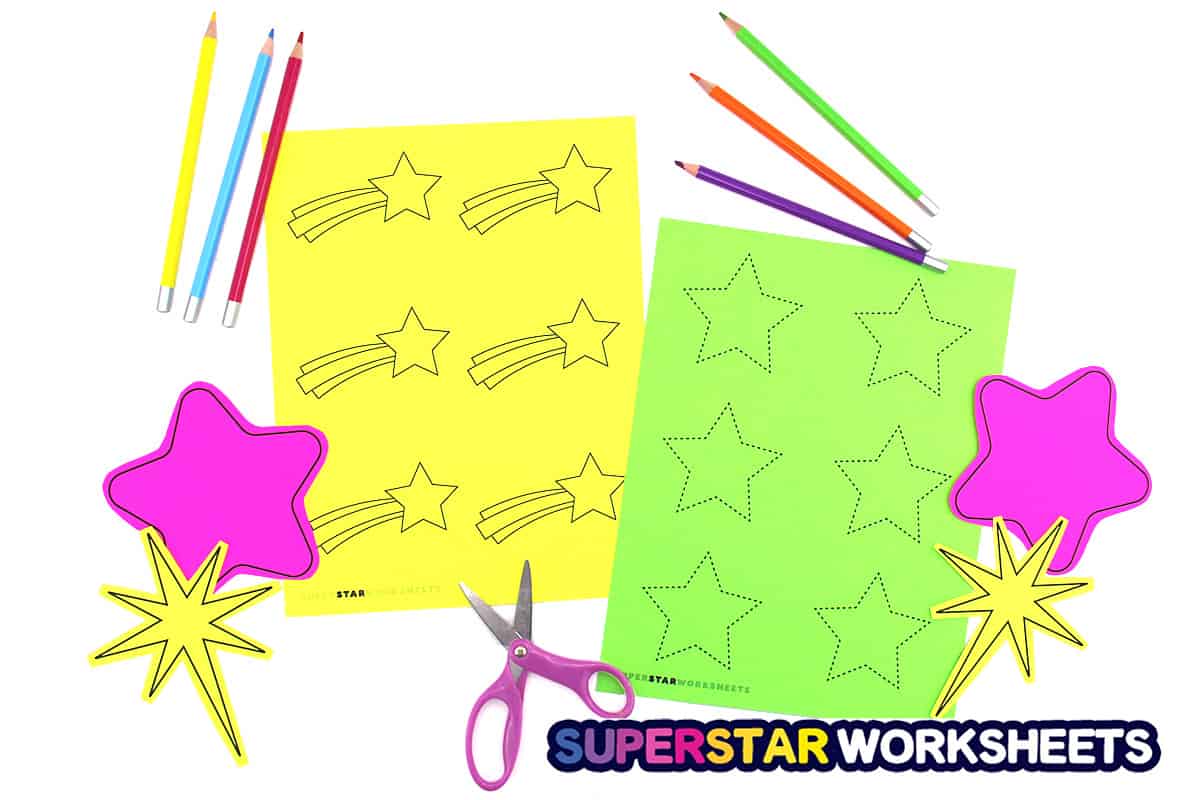 Cut Out Star Template