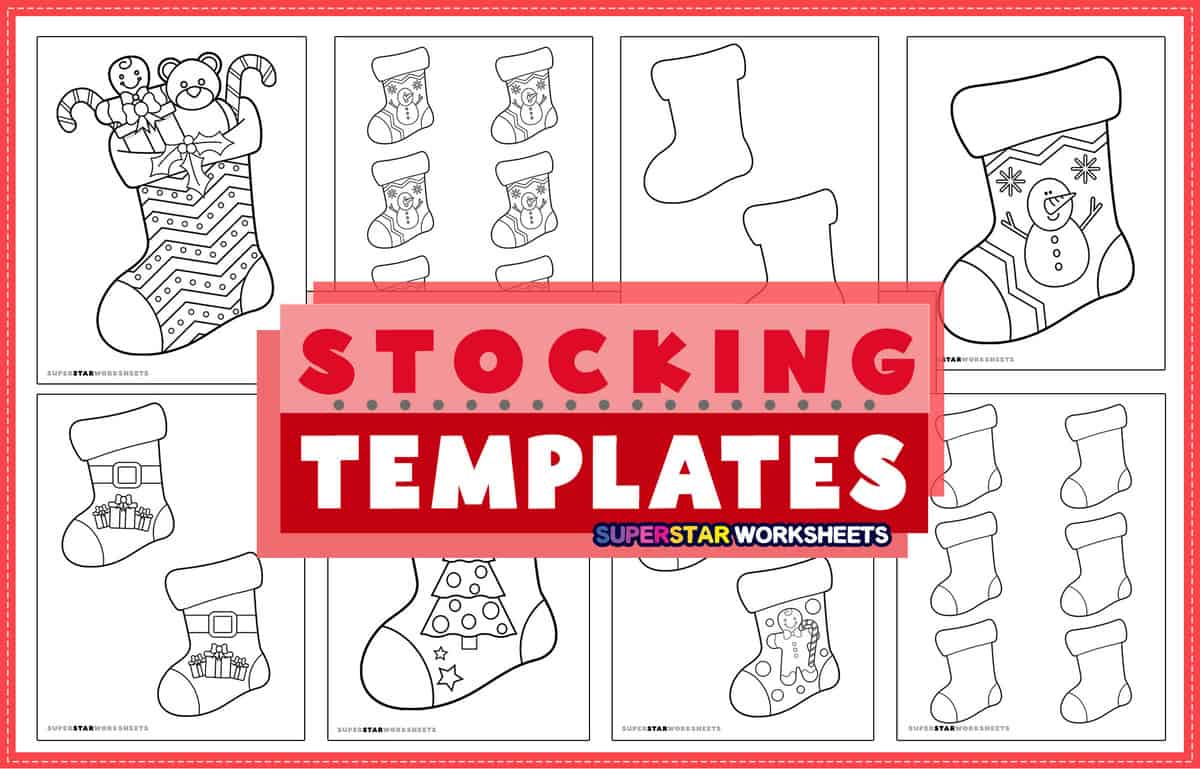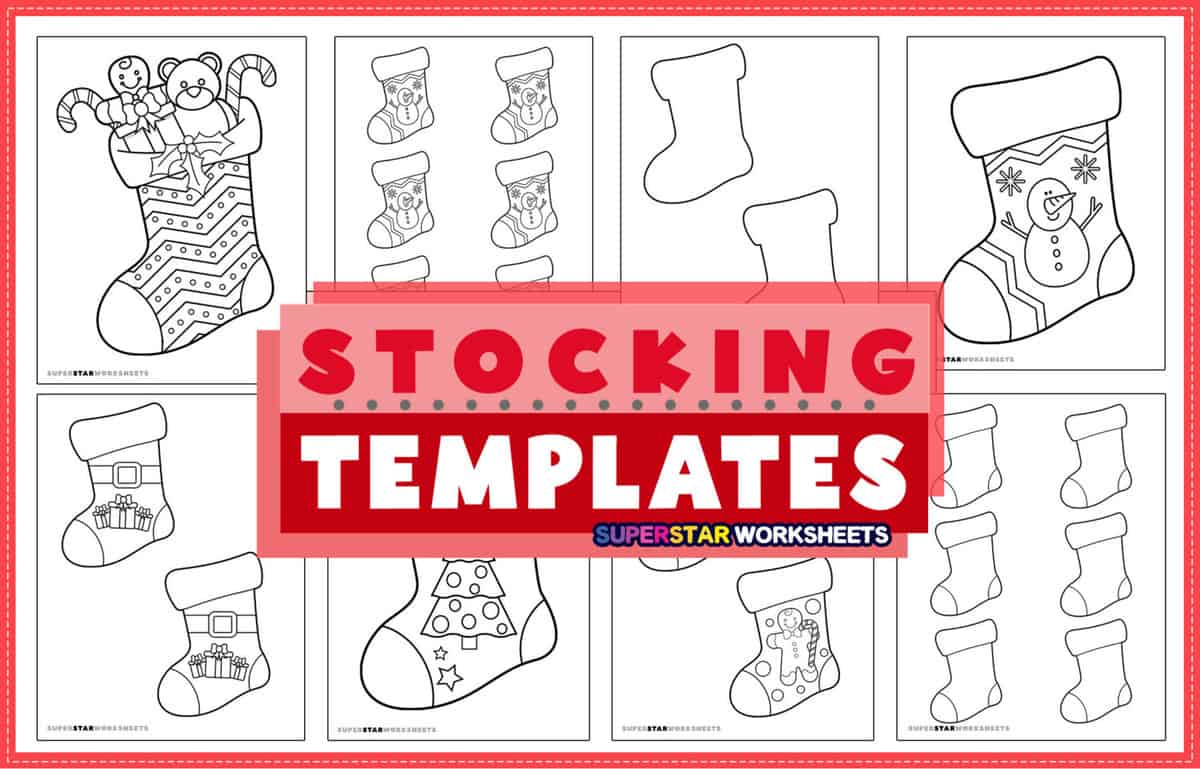 Christmas Stocking Template makes the perfect holiday-themed decorations for your classroom or homeschool learning space. With three different sizes and seven designs to choose from, there is bound to be something that fits your needs and style. Your students will enjoy all of the fine motor opportunities, participate in art and design activities, and so much more! Grab yours for FREE today! Looking for even more engaging holiday fun for your classroom? Our Christmas Activity Pack is the perfect addition to learning about the holidays!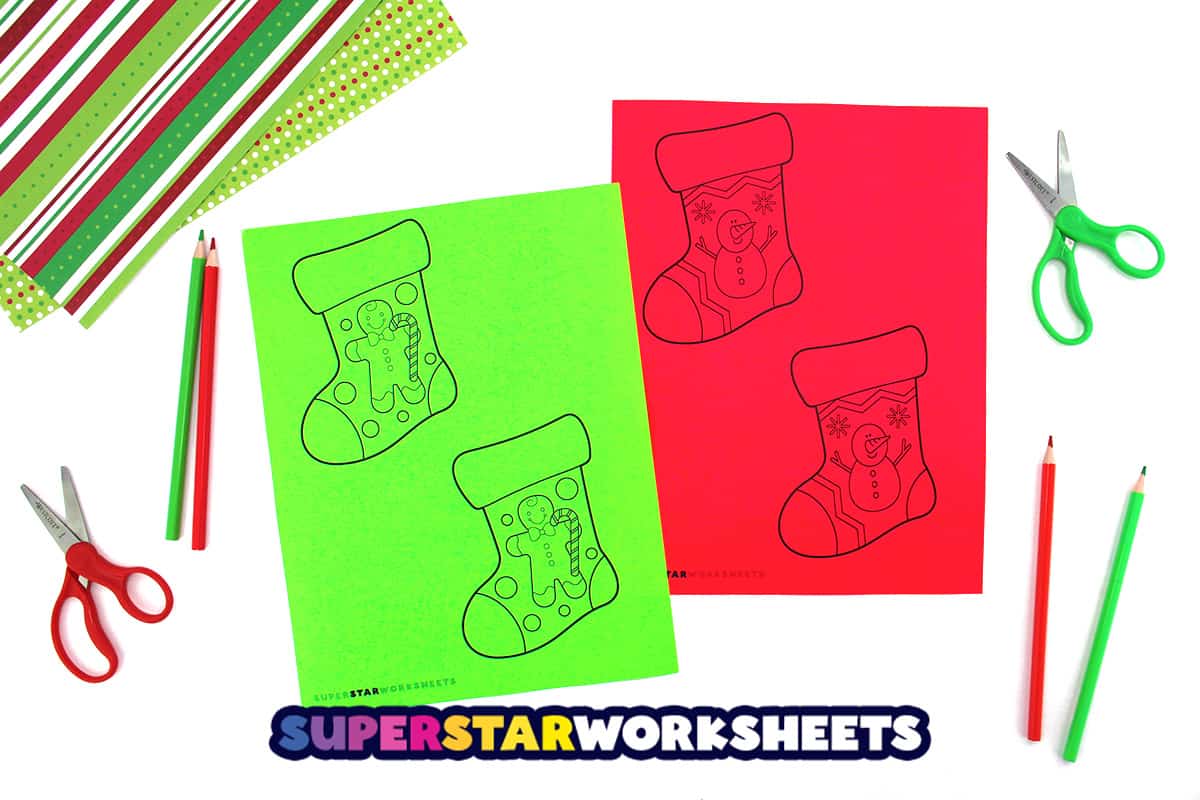 Christmas Stockings Template
Free stocking templates for Christmas are super easy to use. Simply download the PDF(s) that you want to use and print them on white or colored paper. Choosing to print on white paper gives your students the opportunity to color and/or decorate them in any way they choose. They can then be cut out and used in a variety of ways. This holiday-themed activity promotes fine motor skills, drawing, coloring, art and design, and more!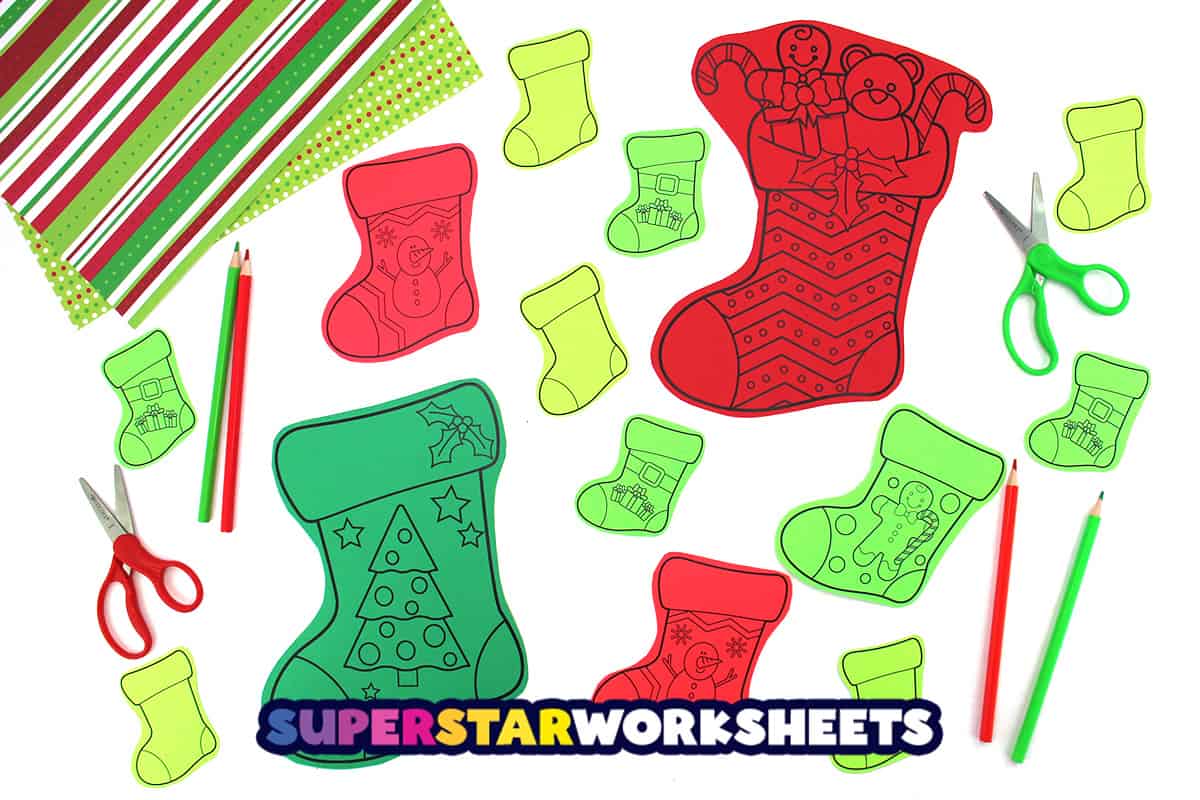 Christmas Stocking Templates
Grab your printable stocking templates and let's get decorating! These holiday-themed stocking templates make the perfect Christmas decorations for your bulletin boards, classroom or homeschool environments, or use them to create holiday cards or ornaments! You will need to print these templates then supplies needed are scissors, colored pencils or markers, small decorations, and/or glitter. Pair these Christmas stocking drawing templates with our Christmas Tree Templates for even more fun, festive holiday decor!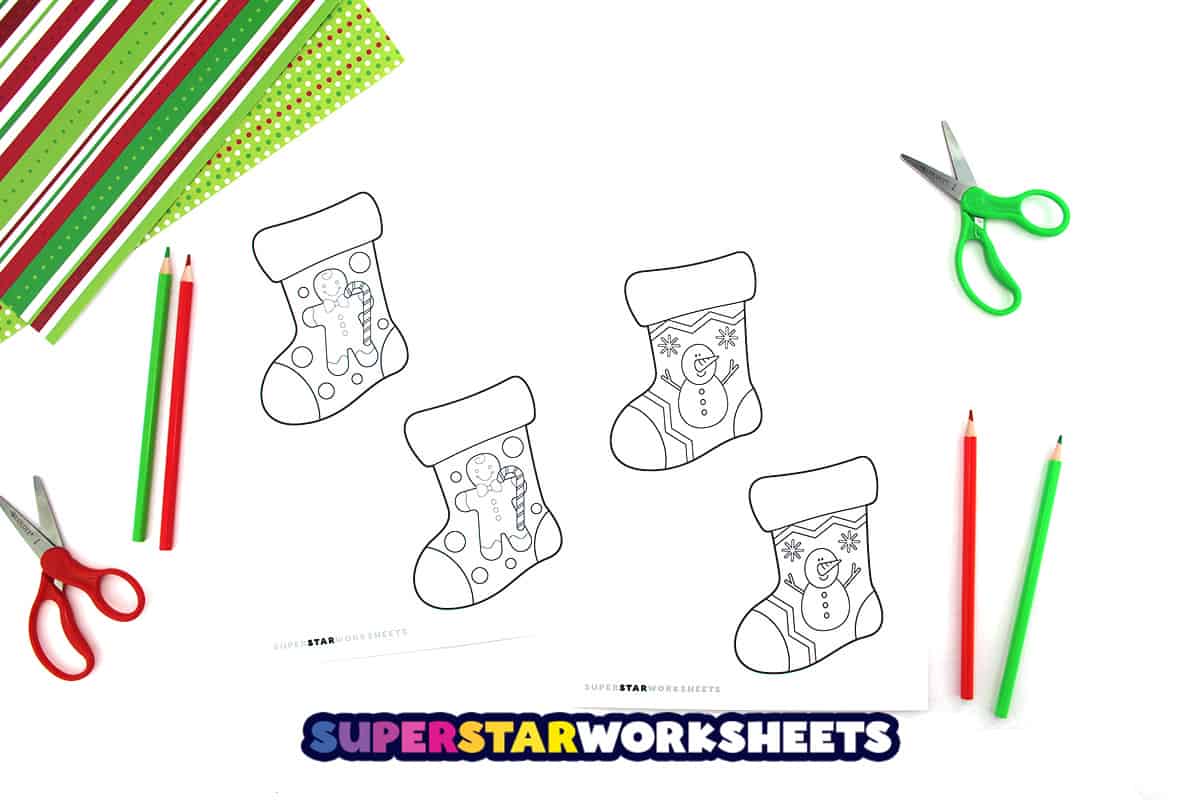 Christmas Stocking Template Printable
Christmas coloring stocking templates will give your classroom a holiday overhaul! Students will color these adorable templates, cut them out, then use them to decorate their bulletin board or hang them around the room. Students can also make cute Christmas keepsake ornaments for their families using these templates. Print, color, cut, laminate them, and finally punch a hole in the top and add a string to hang from the tree. Students could also use these drawing templates as holiday cards. Simply print the stocking design of your choosing twice and layer them over each other. Students and families alike will be thrilled with these holiday keepsakes! When students finish working on their stockings, give them the opportunity to complete these Christmas Color By Number pages to keep students engaged all December long!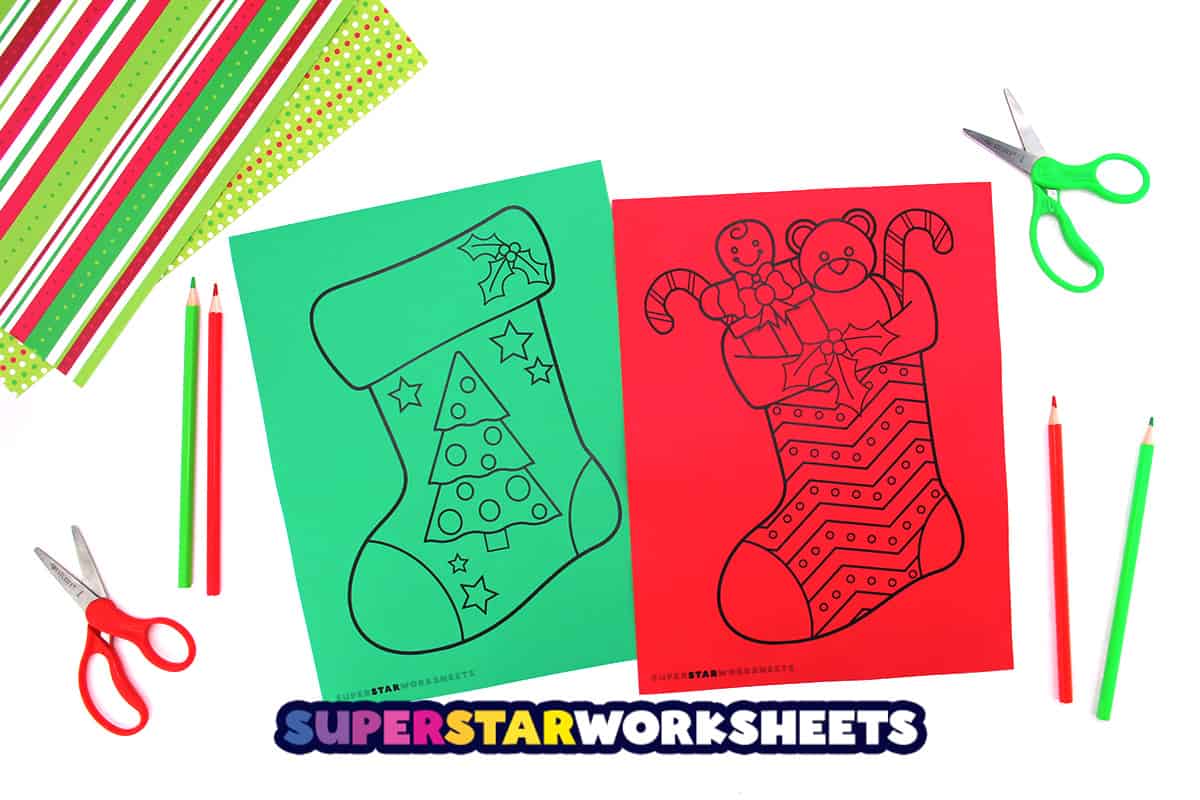 Free Printable Christmas Stocking Template