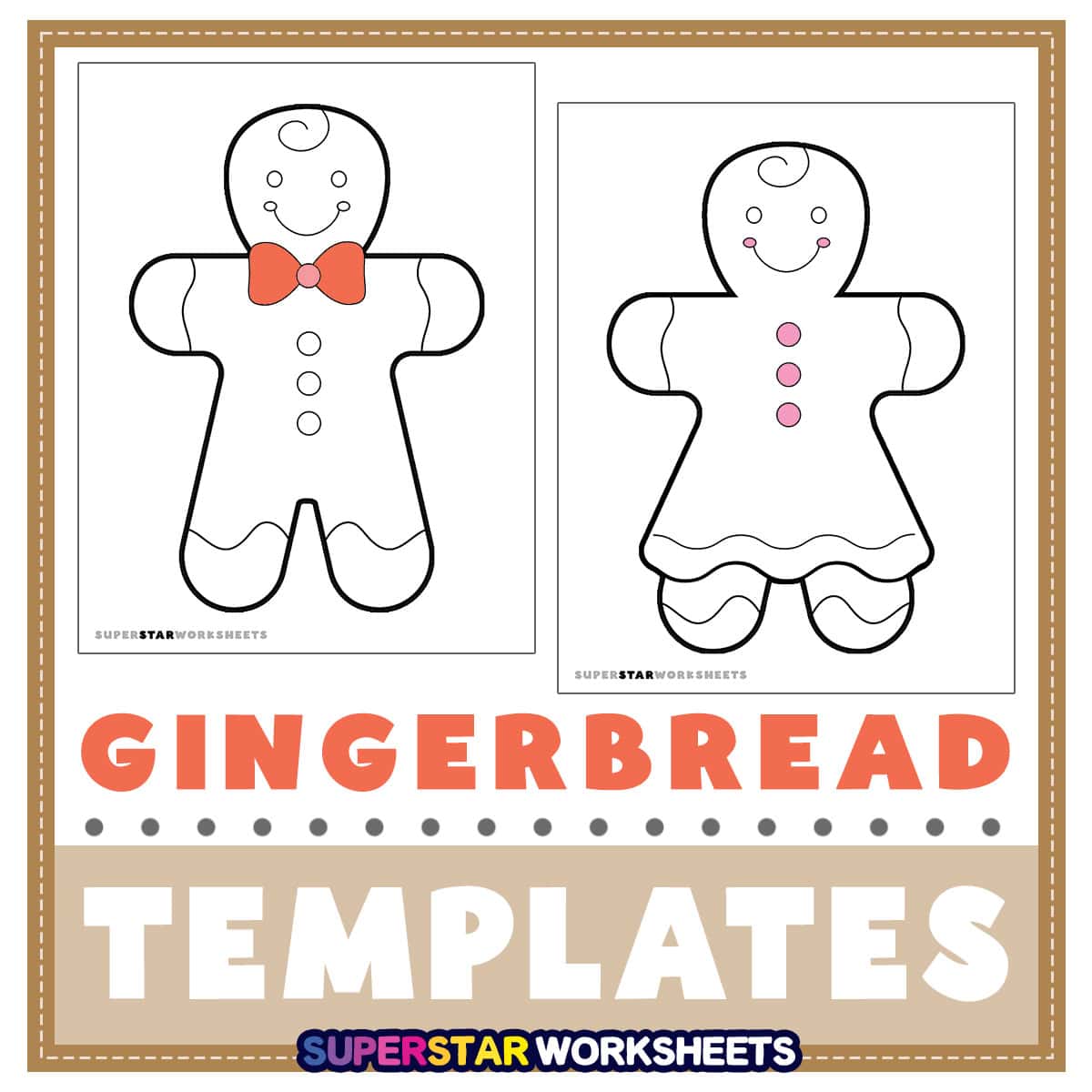 Gingerbread Man Templates make the holiday season fun for elementary students! With eight designs, there is something for everyone. Students will make improvements to their fine motor skills by coloring, cutting, pasting, and more to design and decorate these adorable gingerbread men. Cover a variety of skills like drawing, art, and design with the use of these templates. Make your holiday season even more fun when you add in activities from our Christmas Bible Activity Pack!
Gingerbread Man Outlines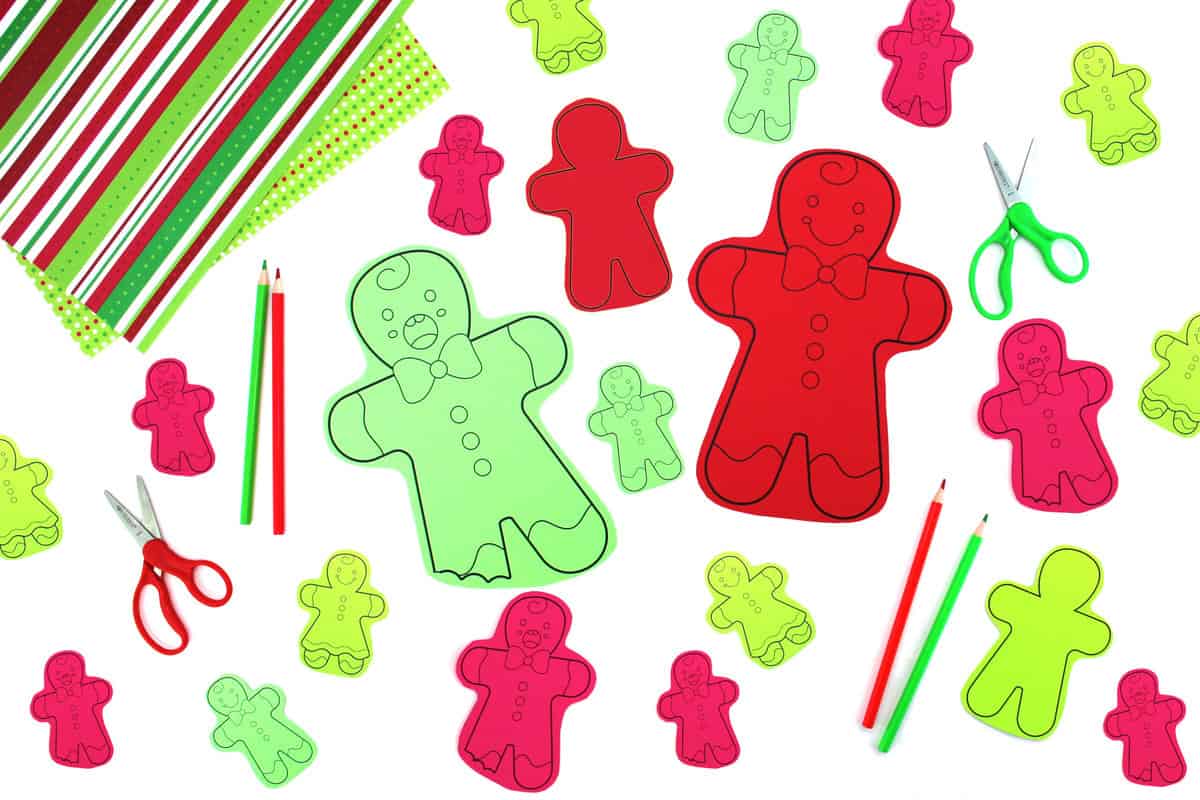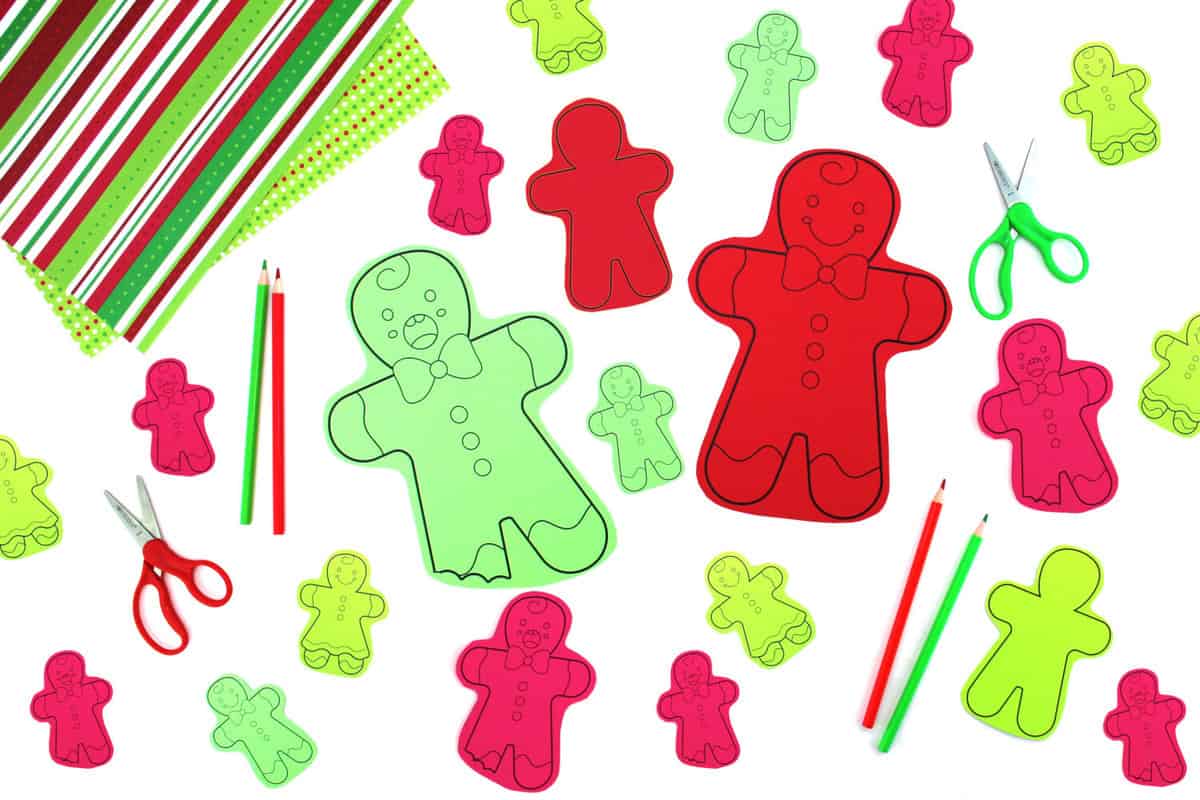 Free Gingerbread Man Template
The holiday season is such a magical time for students. Using these gingerbread templates promotes creativity, art, and design skills in your students. These adorable templates can be used as part of a holiday bulletin board, art project, holiday gift, or even as a morning work activity. How else would you use these templates in your classroom or homeschool setting?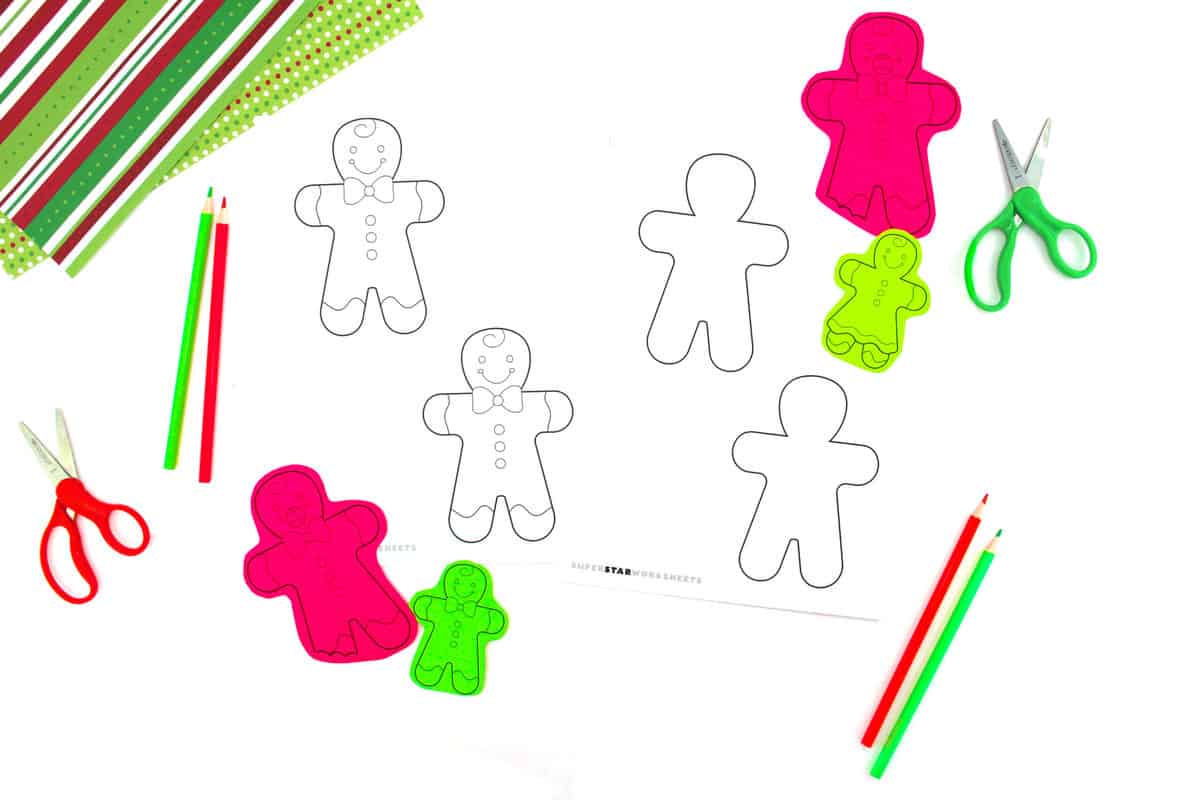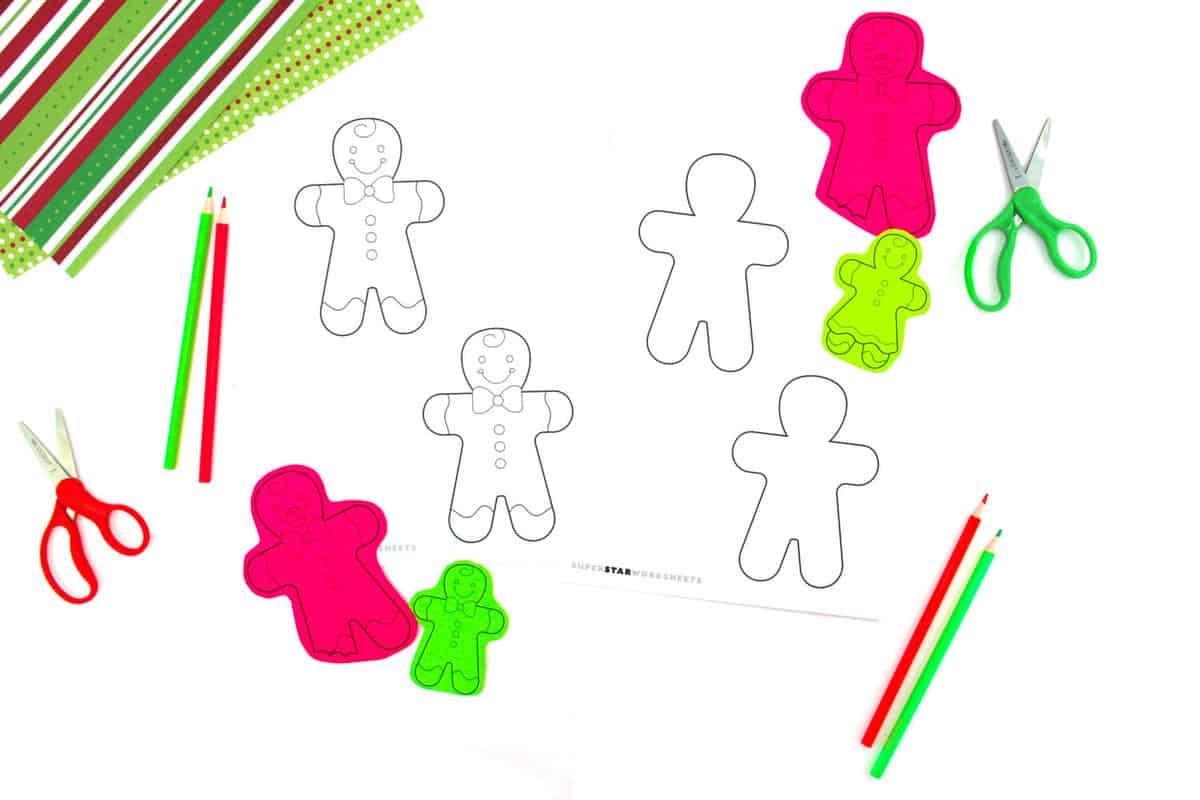 Gingerbread Man Template Printable
Using our gingerbread man templates in your classroom or homeschool setting is fun and easy. Students can create, design, color, cut, and glue on the eight different templates. There are also three sizes of each design to choose from. Making gift tags? Use our smallest-sized template. Want to practice decorating "cookies" grab the largest size. With so many options, there is sure to be something to fit your students' needs! Can't get enough gingerbread? Grab our free Gingerbread Playdough Recipe to incorporate into your learning today!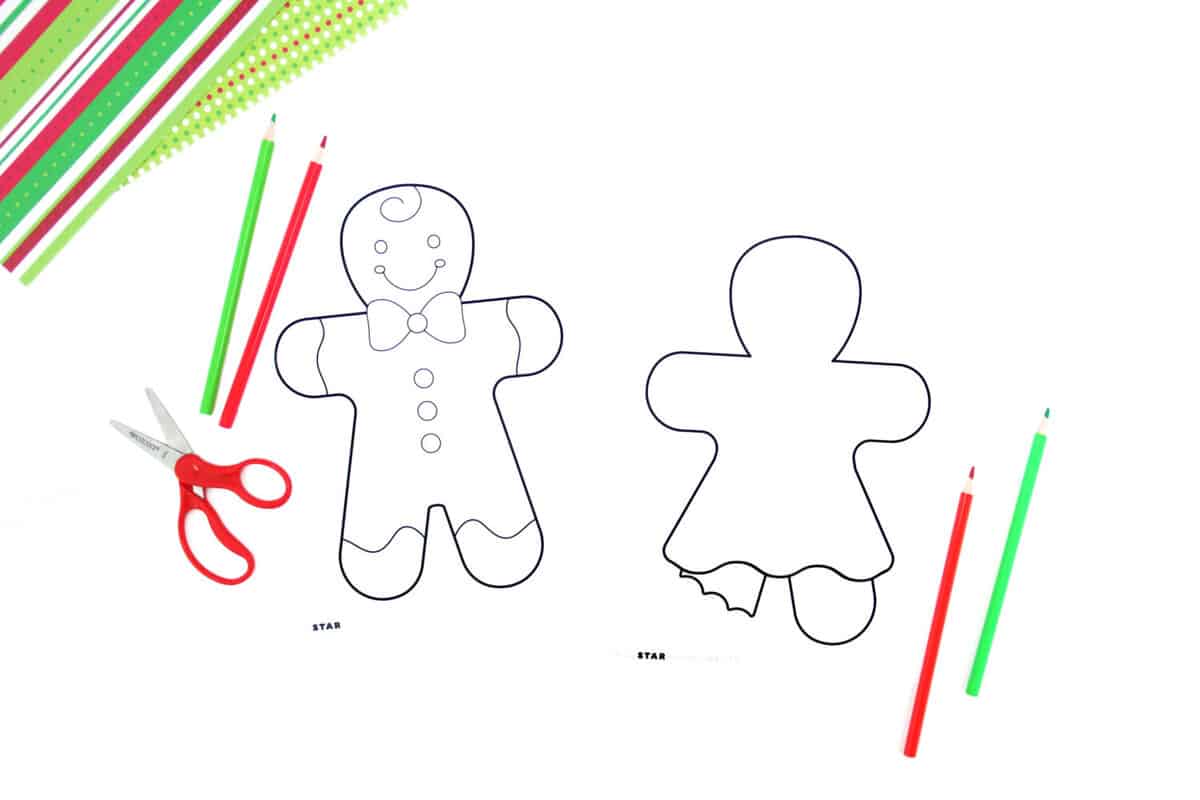 Printable Gingerbread Man Template
Students will LOVE using these adorable templates after reading stories like "The Gingerbread Man" or "How to Catch a Gingerbread Man." You will love that these templates are extremely easy to prepare and use. Simply print on white paper or colored paper. As always, we recommend card stock for extra durability! Print on white paper to give students the opportunity to design and color their own gingerbread man. Print on colored paper for a simple and fun holiday decoration that your students (or you) can cut out and use on a bulletin board or as a classroom decoration. Pair these adorable gingerbread men with our Christmas Tree Templates and you'll be set for the holiday season!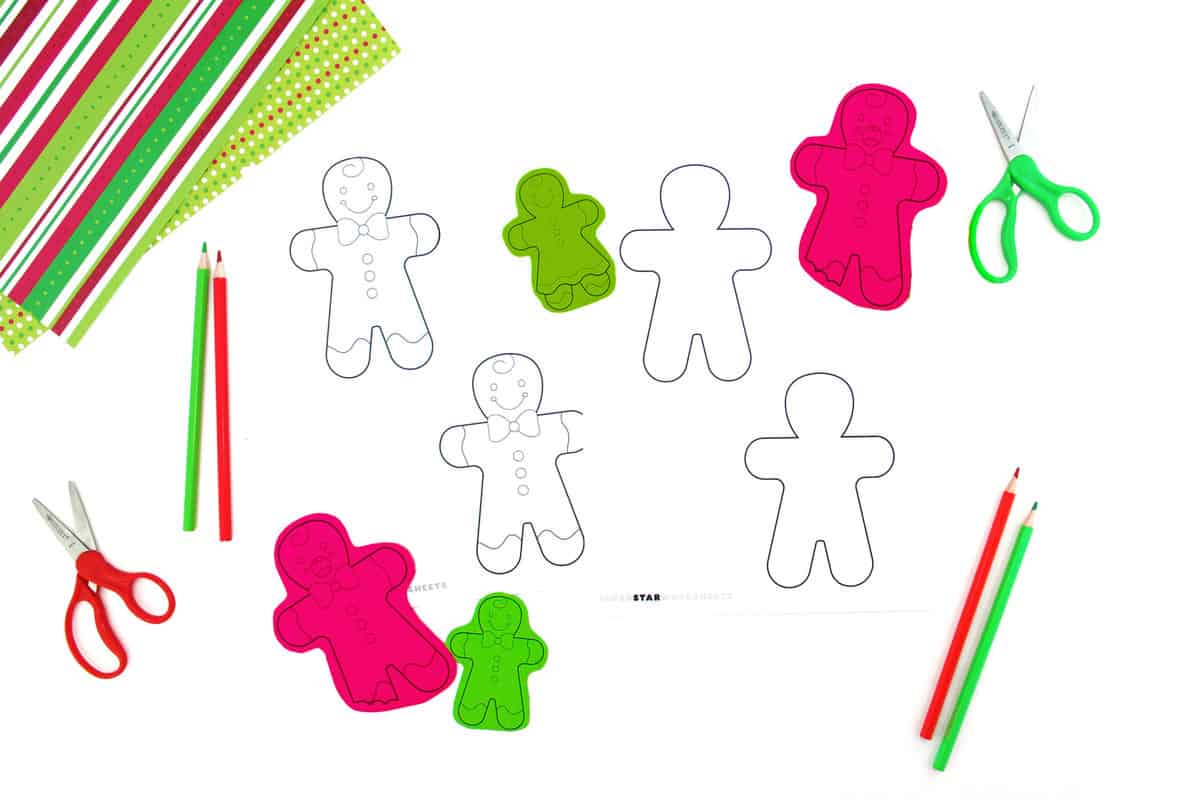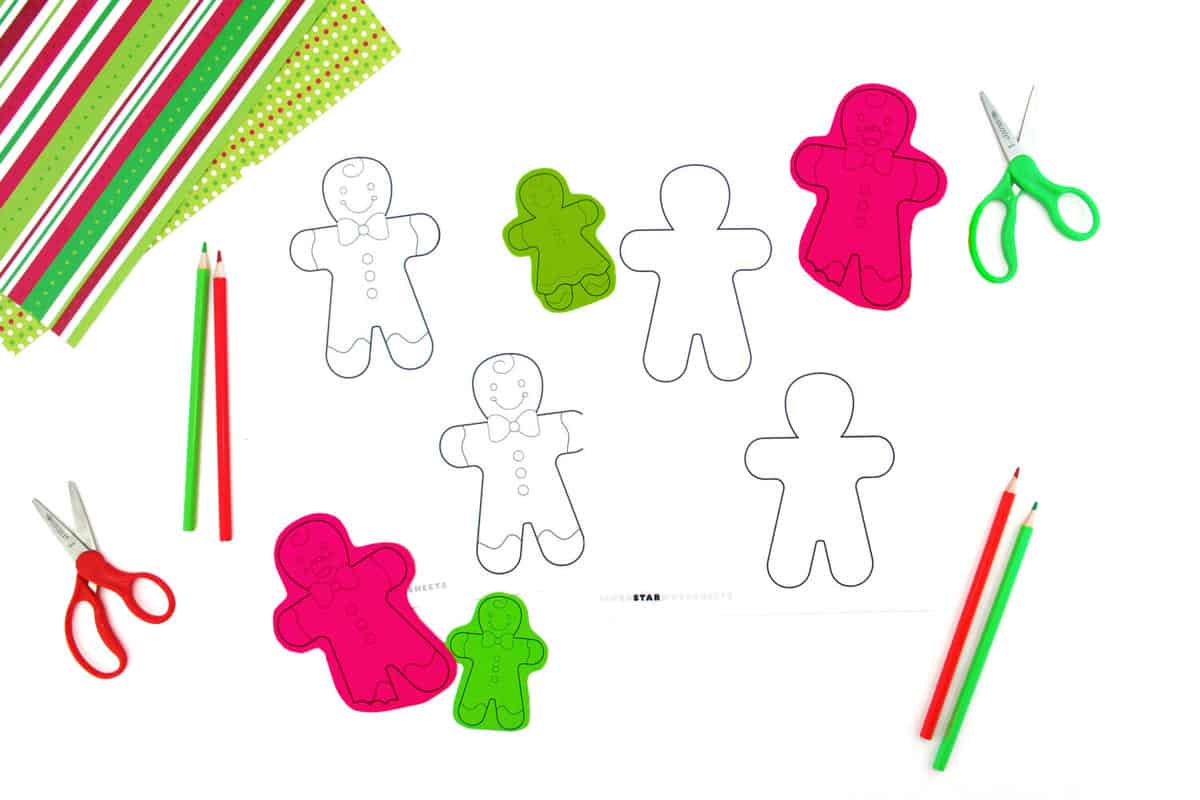 Gingerbread Man Template Free