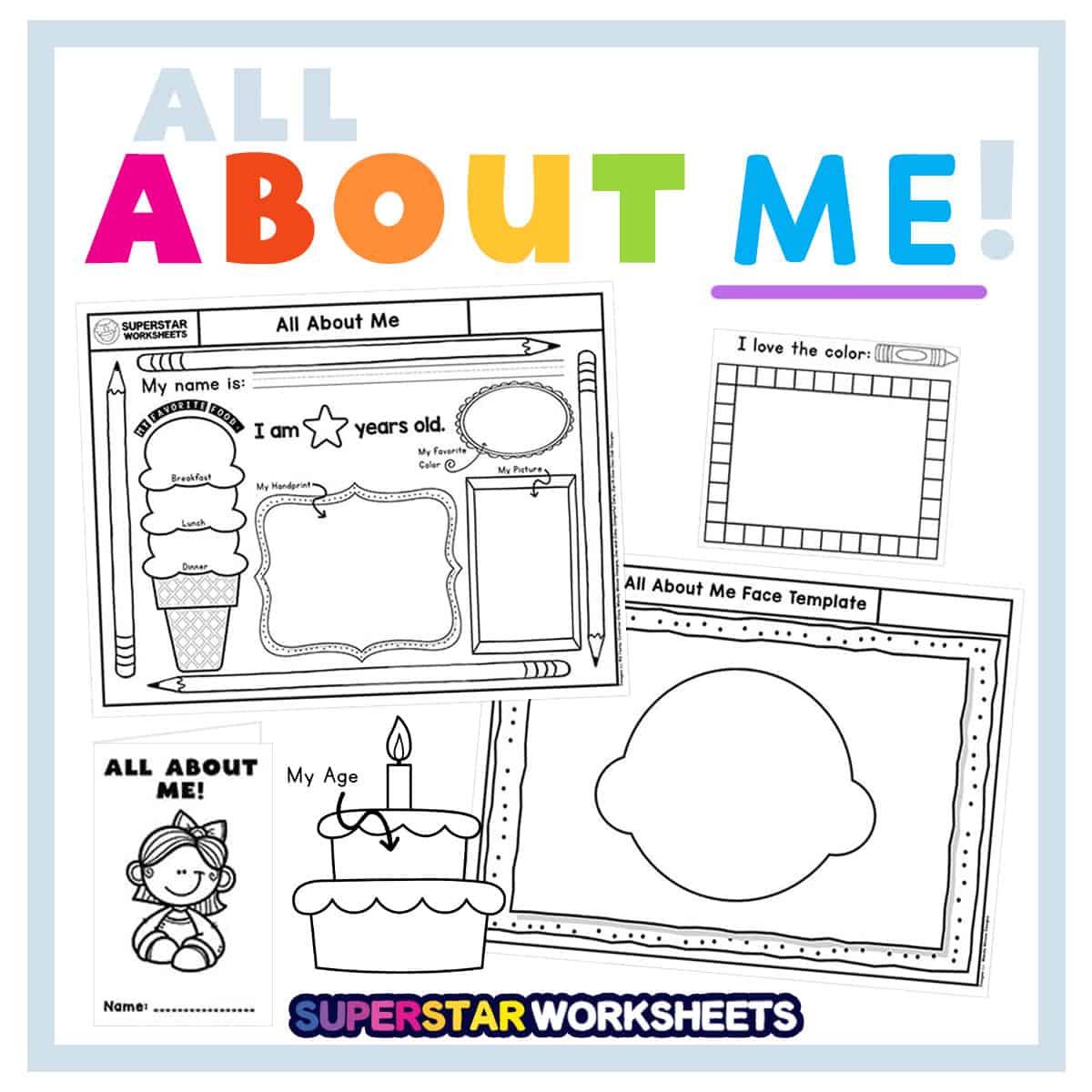 FREE All About Me Templates make the perfect first day of school activity for preschool, kindergarten, and first-grade students. With a variety of fun all-about-you templates, your students will read, write, and color to tell more about themselves. Sharing about yourself is easy with these adorable get-to-know-you ice-breaker printables. This is the perfect writing activity to kick off the school year! Pair these fun printable worksheets with our Writing Prompt Bundle for two years of simple, guided writing activities in your kindergarten and first-grade classrooms.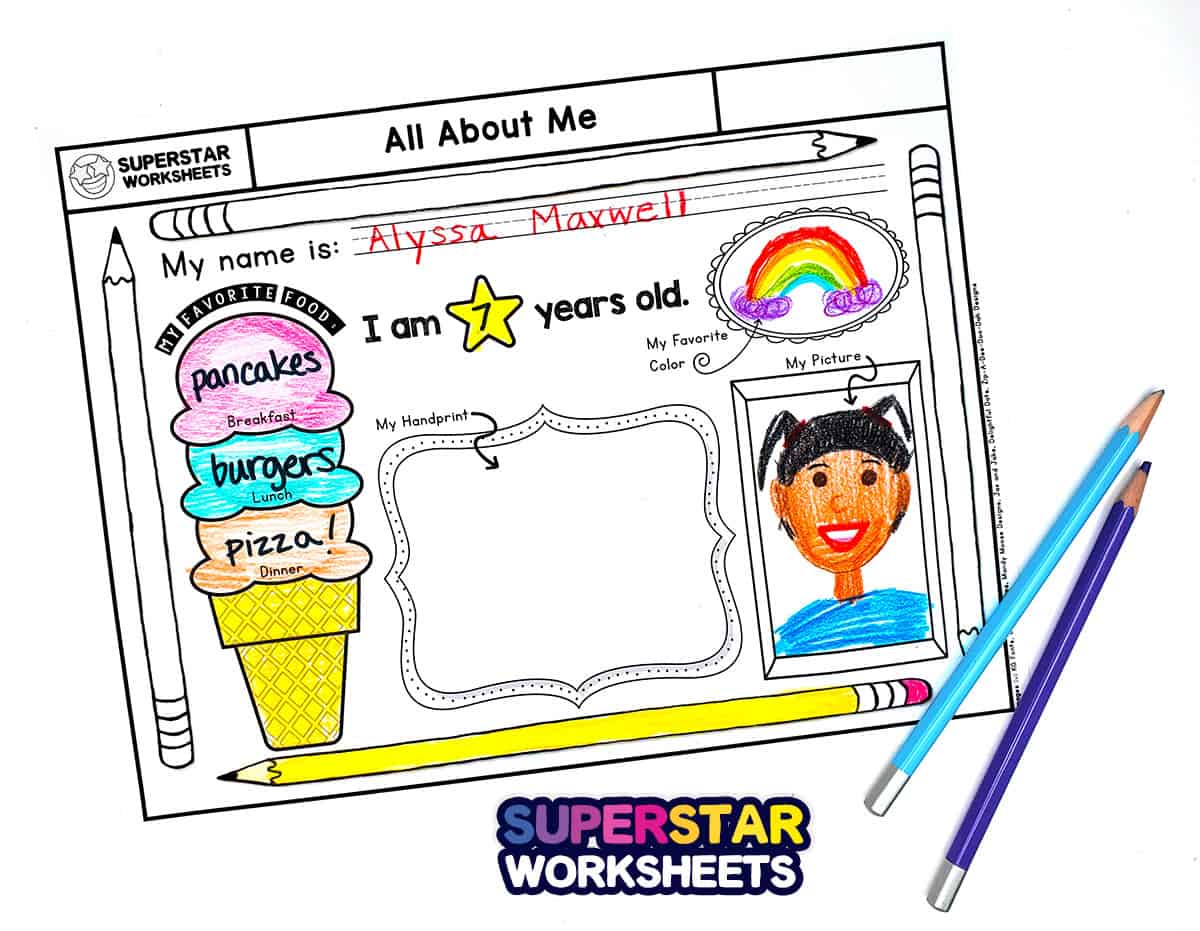 All About Me Teacher Template
Want your students to read, write, practice grammar and so much more? We have created a fun and engaging way for students to practice these skills while sharing about something they know best, THEMSELVES! Our printable all about me template pages give students an exciting way to practice a wide variety of skills that are needed to be successful all while having fun! Help your students learn to write their own name with our Editable Name Tracing Printables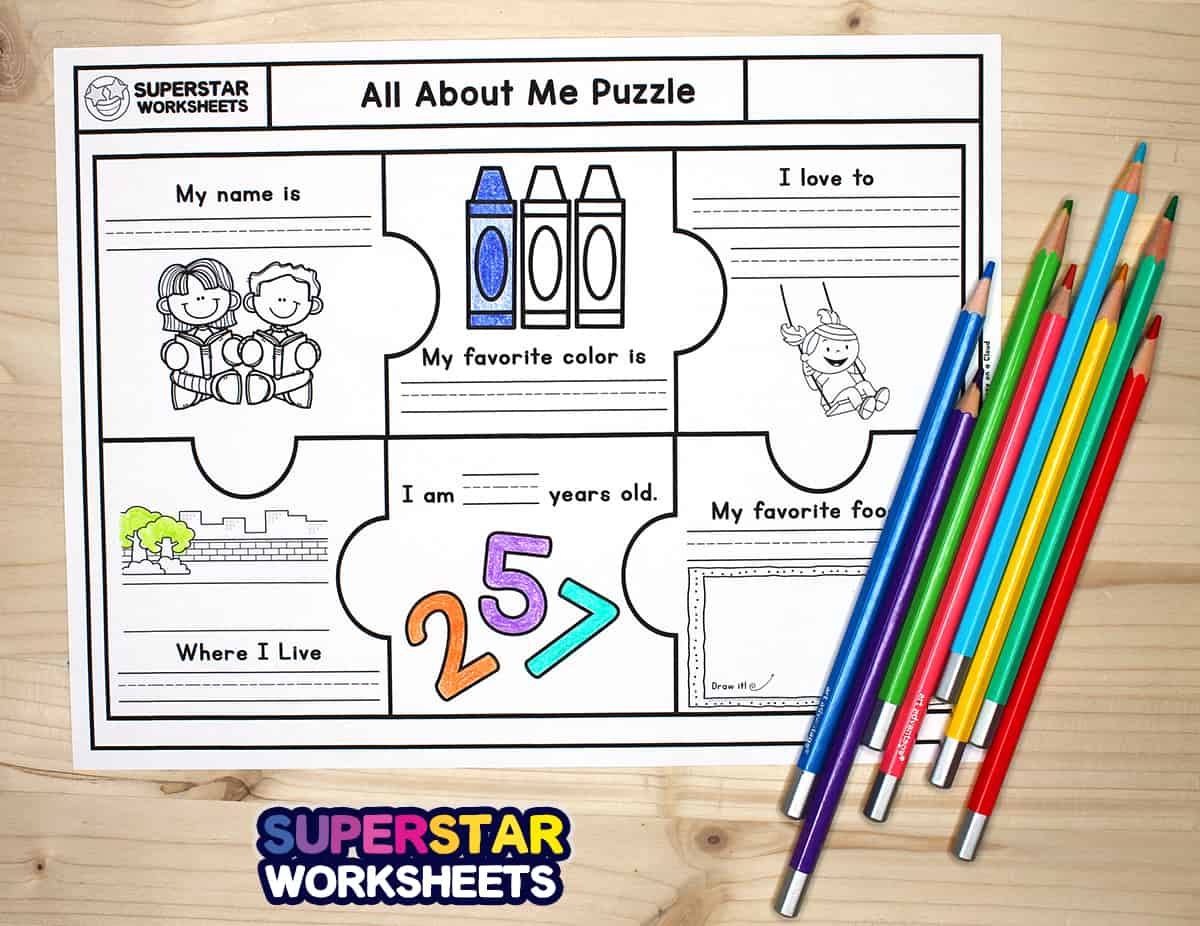 Kindergarten All About Me Book Template
Free all about me templates for teachers provide an extra fun way for students to tell their stories. Designed with busy teachers in mind, these pages are low-prep and easy to use! Simply print and go! Students will need a pencil, a set of colored pencils or crayons, and a picture of themselves or a mirror. Giving students a picture to glue on or a mirror to look into while drawing themselves will give students the confidence they need to complete the self-portrait section of these templates. Discover even more about your students with these All About Me Preschool Worksheets.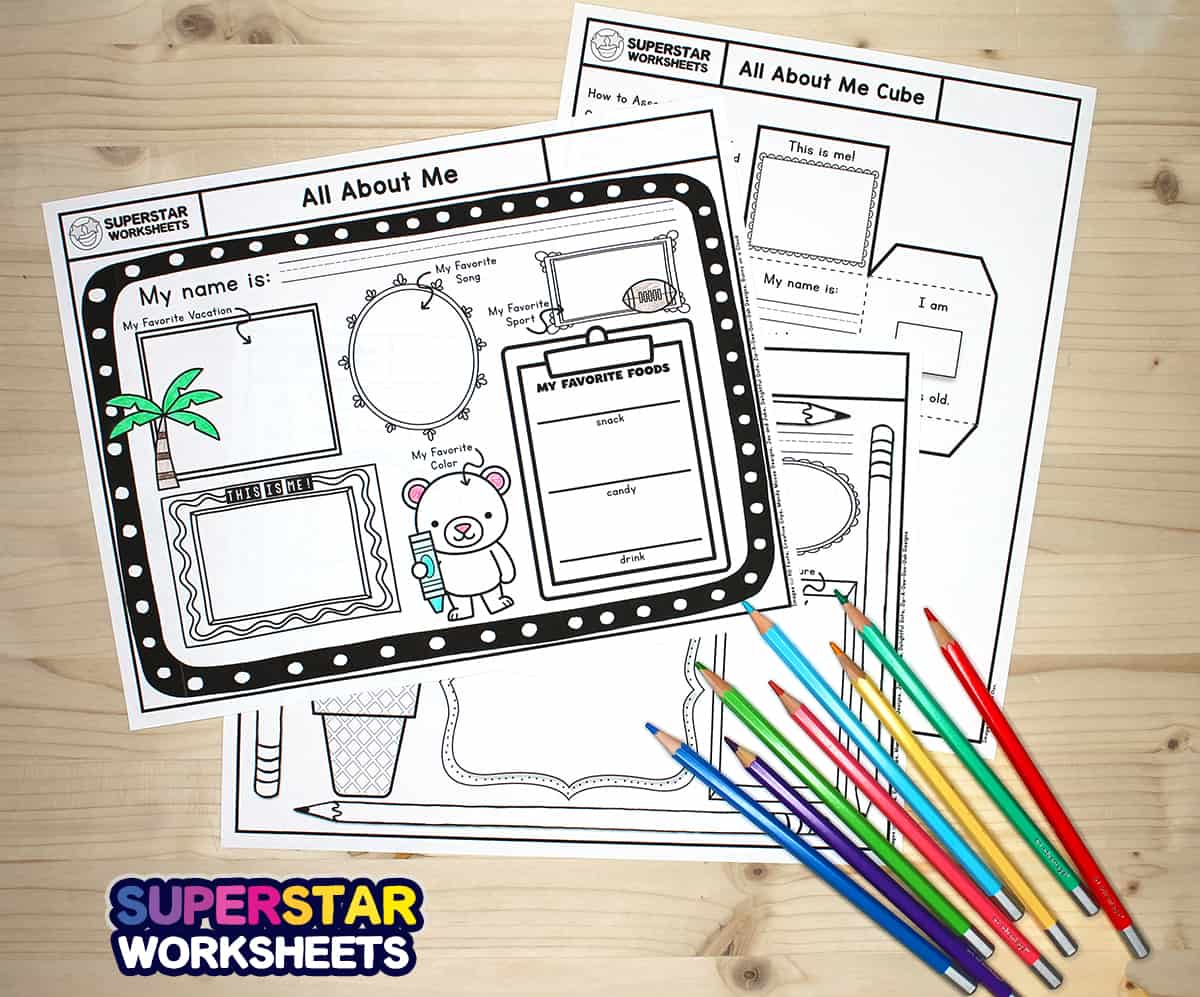 Printable All About Me Template
Get the most out of your free all about me template printables when you print on cardstock. This makes the pages more durable and will last longer. Once students have completed the activities, laminate the pages and hang the posters, cut out the puzzle, cube, and booklets, and put them together. Your students will love completing their puzzles, reading their booklets, and looking at their posters over and over again. Check out our free and editable All About Me Printables for preschool which make a great name tracing practice page!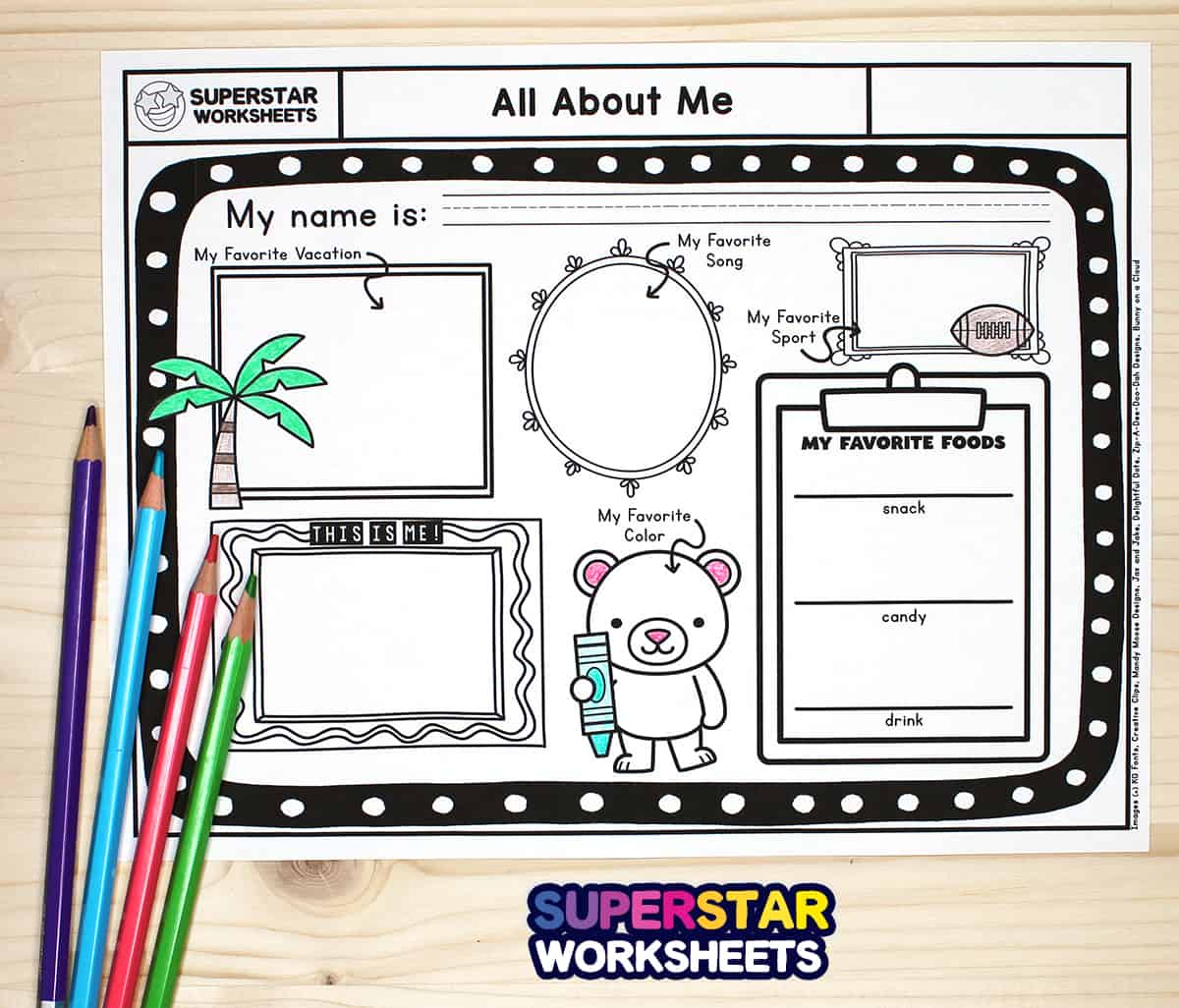 Preschool All About Me Templates
Our preschool templates are wonderful ways to warm up your students, especially when they are just starting the beginning of the year! Kids love to talk about themselves and this is a great way for kids to learn while having fun writing about themselves.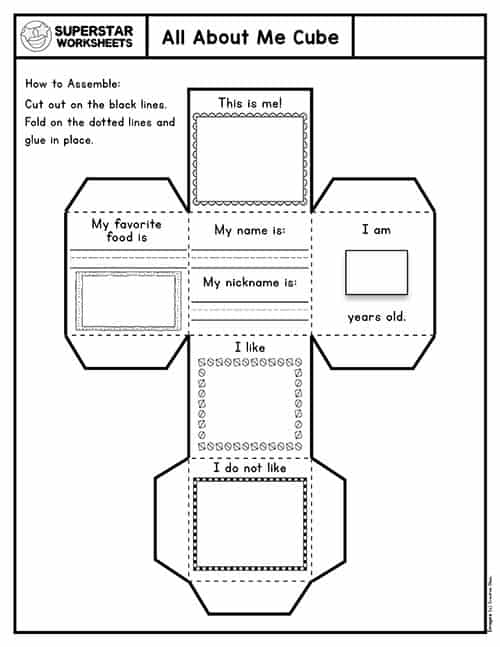 Free getting-to-know-me printable cube for students promotes reading, writing, and art skills!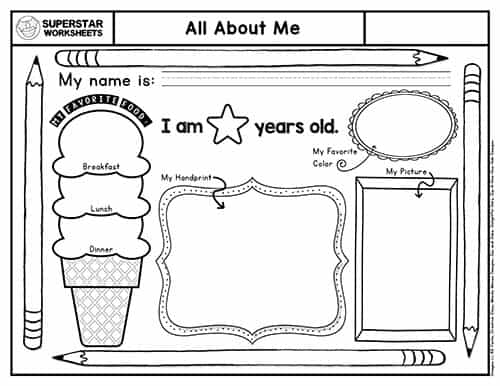 Preschool all about me posters give students a way to express themselves while promoting early writing skills.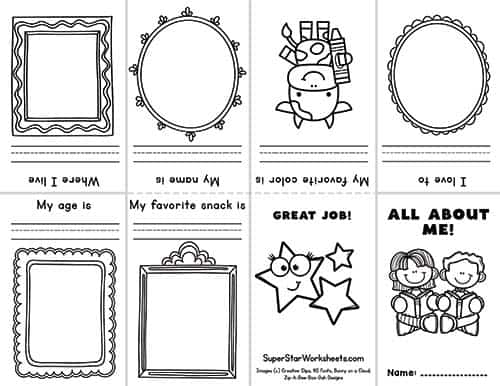 Preschool all about me booklets are perfect for students to complete and then add to your classroom library!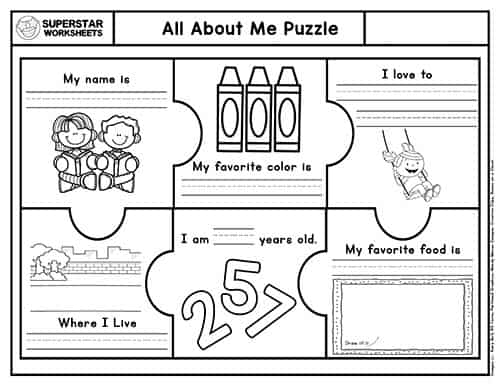 Preschool puzzle templates give students an opportunity to share about themselves while also learning about their friends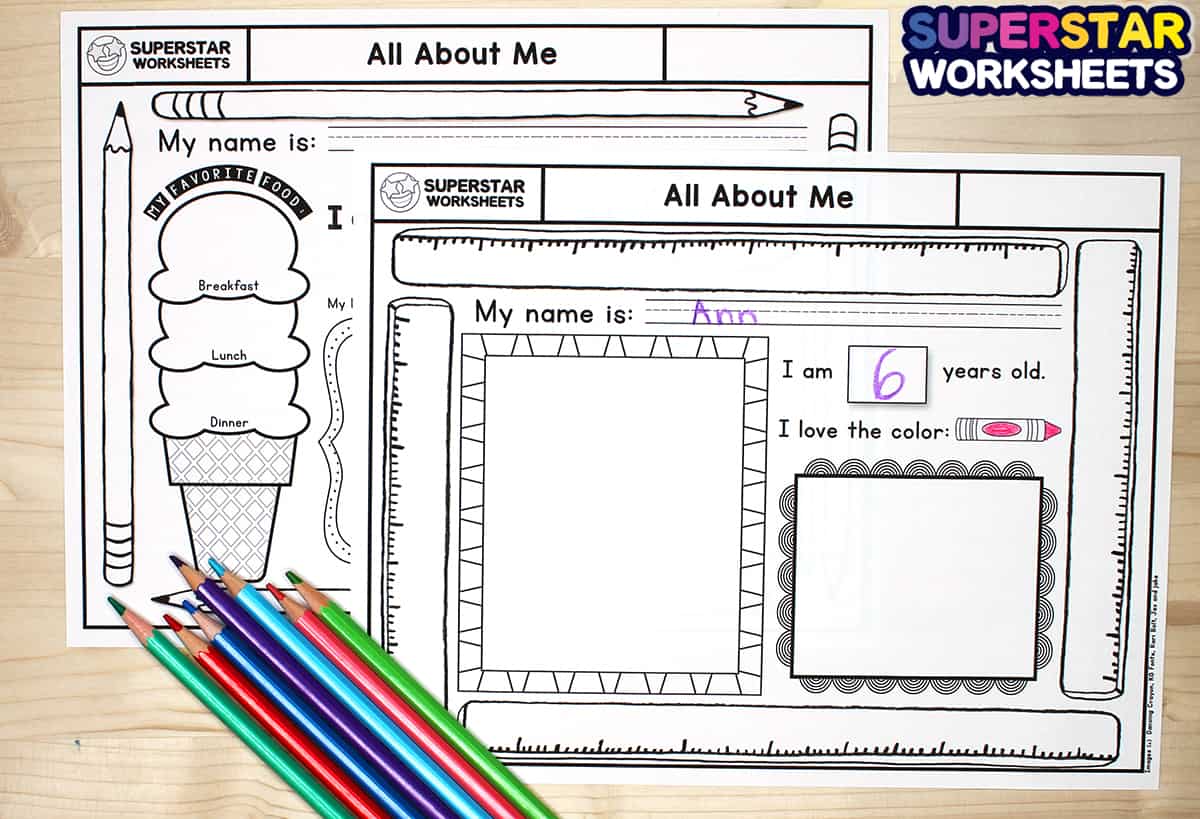 Kindergarten All About Me Templates
Kids are so important and we want them to be confident in themselves and their abilities. Using these blank Kindergarten All About Me Templates include creative and fun ways to write and draw 'selfies'!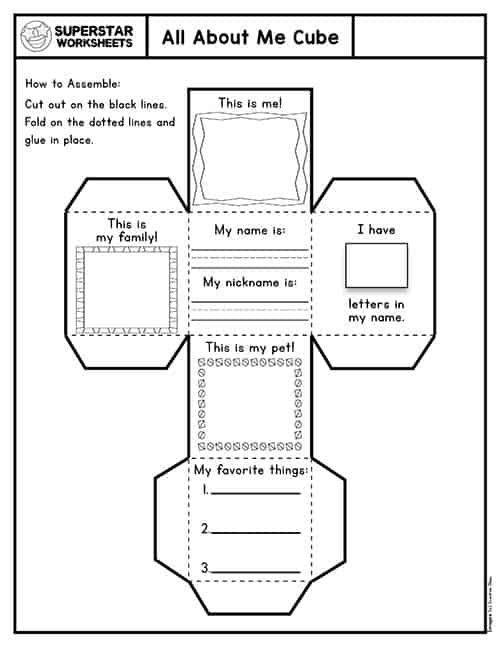 All about me cubes are fun and easy to use. Your students will love completing this fun activity!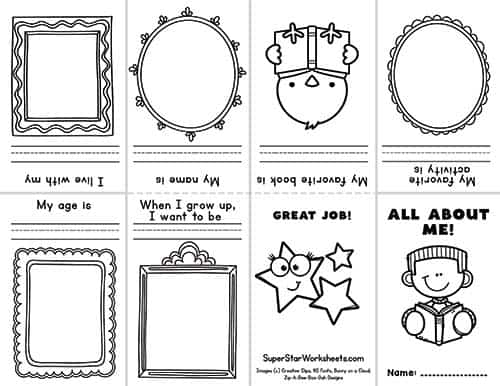 Want your students engaged in grammar, writing, reading, art and more? Check out this cute all about me booklet!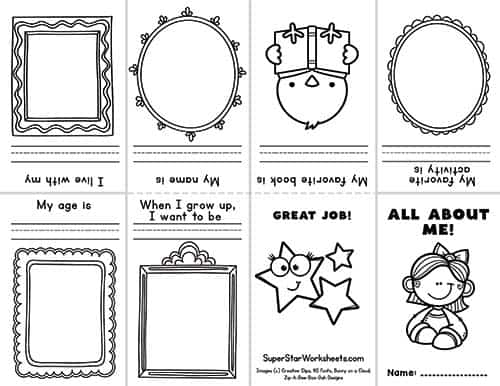 Your kindergarten students are sure to love this cute all-about-me book. Simply print and complete. Then cut and assemble.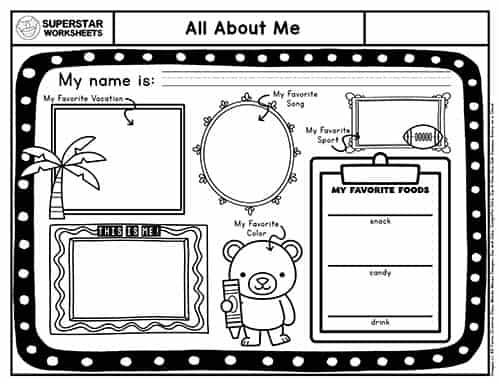 Do you have a Kindergarten student of the week? Use this poster template to show off your student of the week!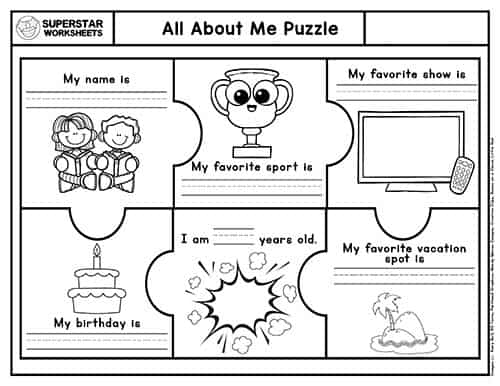 Can you complete this puzzle? Learn all about your kindergarten students with this cute customizable puzzle.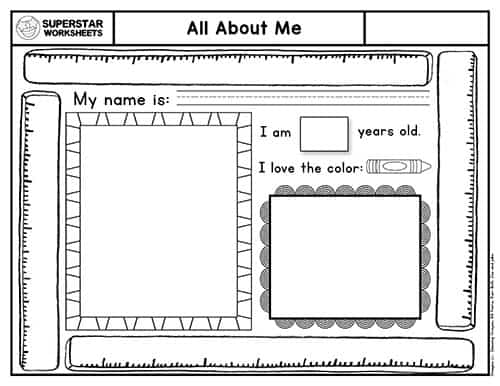 Get to know your kindergarten students with this adorable all-about-me printable template.
First Grade All About Me Templates
These All about Me Templates are designed for first graders or any young ones ready to draw and write about what's important to them. Keep them in engaged and happy in this classroom with this exciting activity! Students will write about their name, their age, their favorites, and so much more.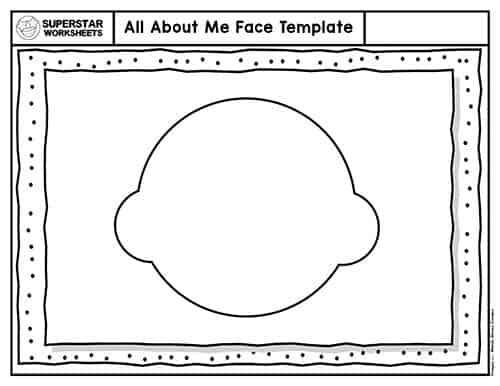 This all about me face template gives your students a chance to practice their art skills while also featuring themselves on a poster to share.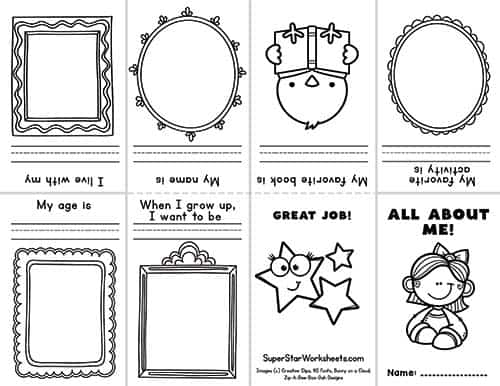 First grade all about me books give students a variety of ways to show off their skills and practice coloring.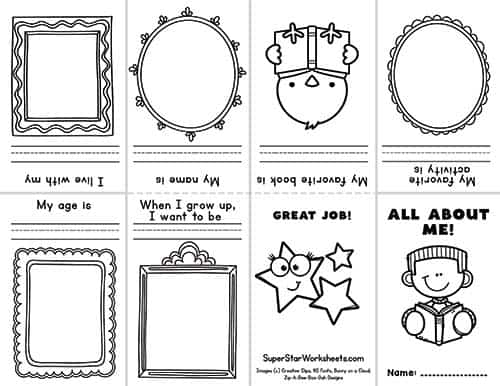 Free all about me book template features adorable graphics and a variety of skill practice opportunities for students.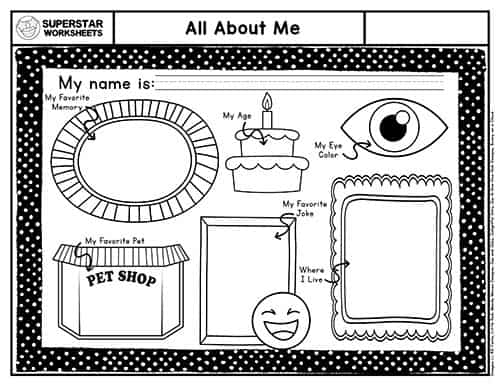 Feature your first-grade students with this adorable all-about-me poster. Your students are sure to love completing this printable!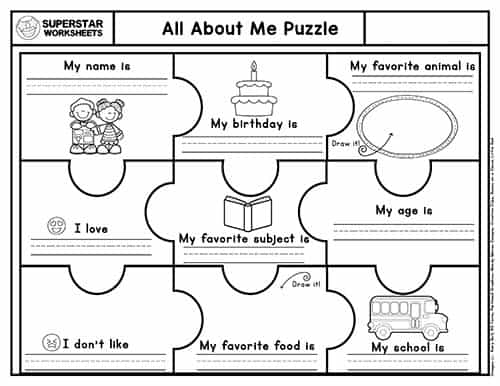 First graders will love completing this all-about-me puzzle. Once completed, they can share it with a friend!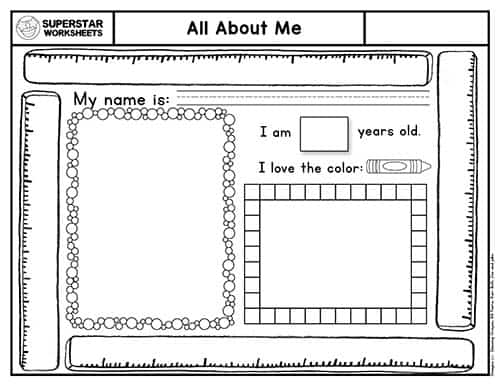 First grade all about me posters make getting-to-know-you activities more fun and colorful!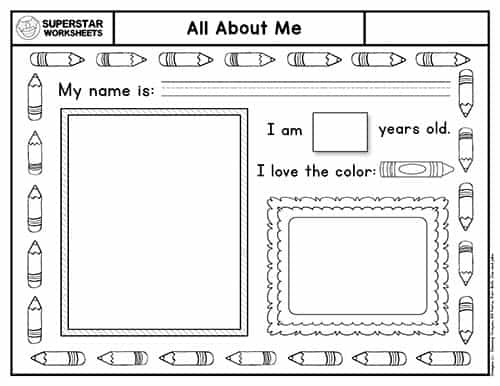 Share all about your students (and yourself) with our engaging all about me printable PDF posters.