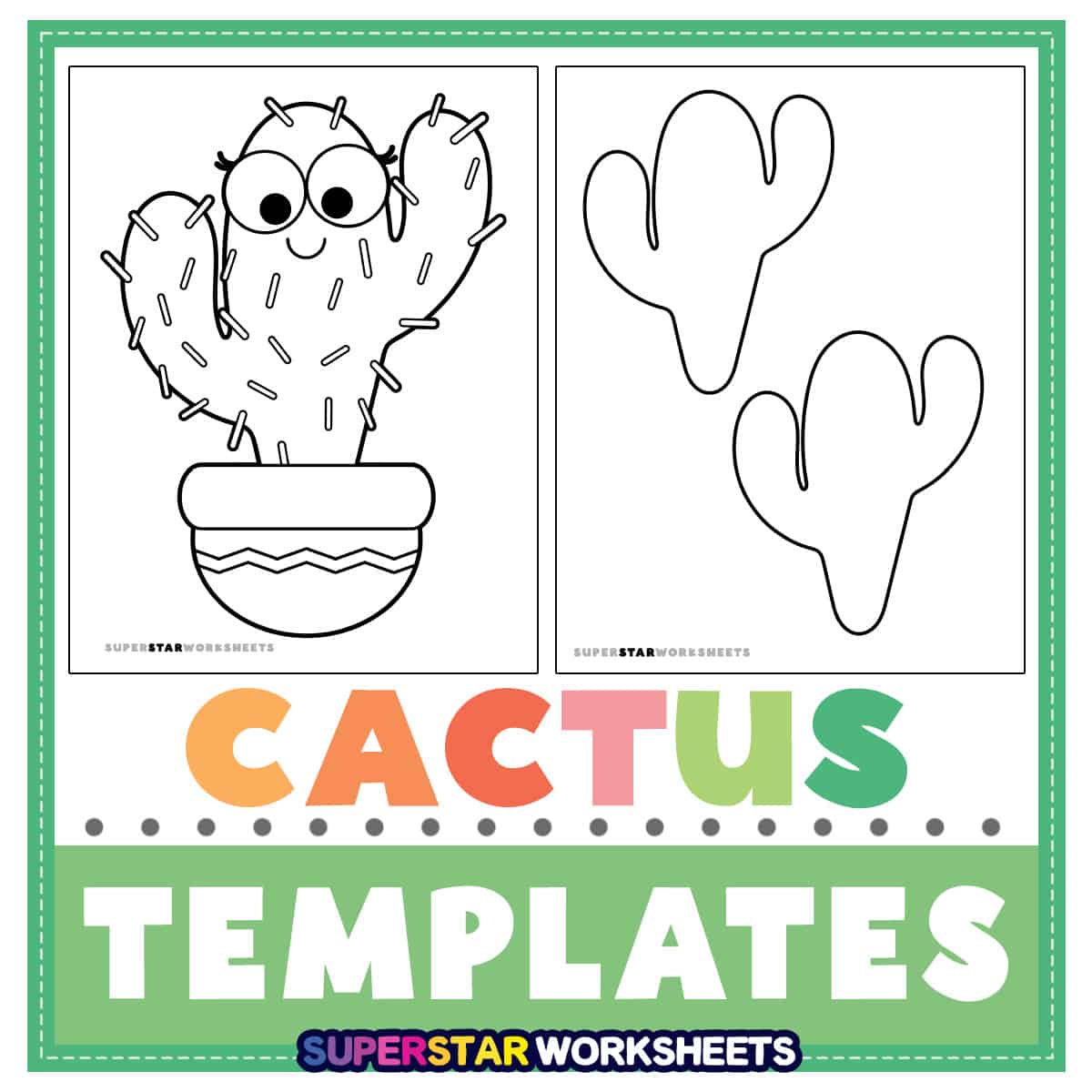 Cactus Templates are expertly designed PDFs available for free download and printing. Use them to engage students in cut and paste activities that stimulate fine motor control, as well as making 3D pop-up cards! Students of all ages are sure to enjoy creating and designing these adorable cacti! Check out Cactus Templates today for an exciting way to learn or head on over to our Color & Learn Bundle to check out some other amazing learn-though-color opportunities.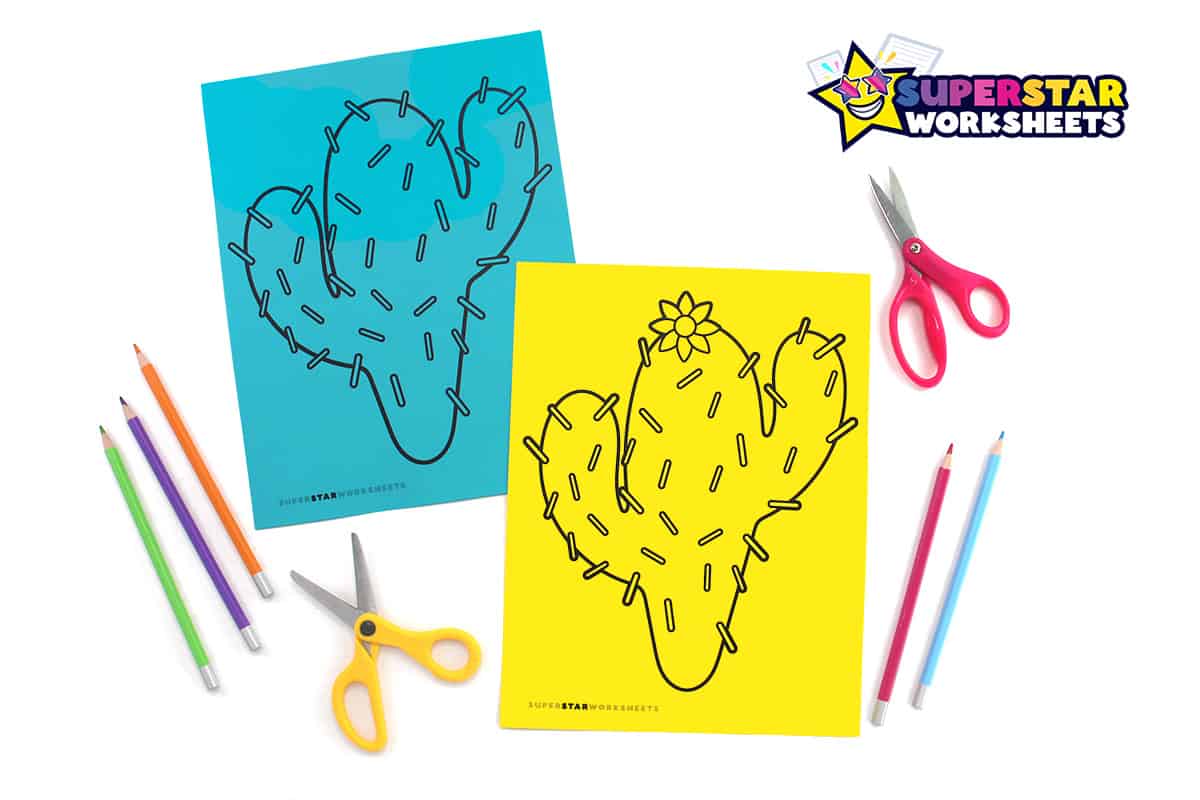 Printable Cactus Template
These cacti templates provide plenty of opportunity to express creativity. We highly recommend printing these templates on either colored or white card stock. Colored card stock allows students to practice their scissor cutting skills, while printing on white paper provides the potential to color and design each template. If you're using these templates to design a bulletin board, it would be a great idea to laminate them for extended use. Continue to learn while coloring with our Color & Learn Bug Worksheets too!
3D Cactus Template
Create an amazing 3D, pop up cactus card with this template. With simple directions and and adorable design, you're going to love it!