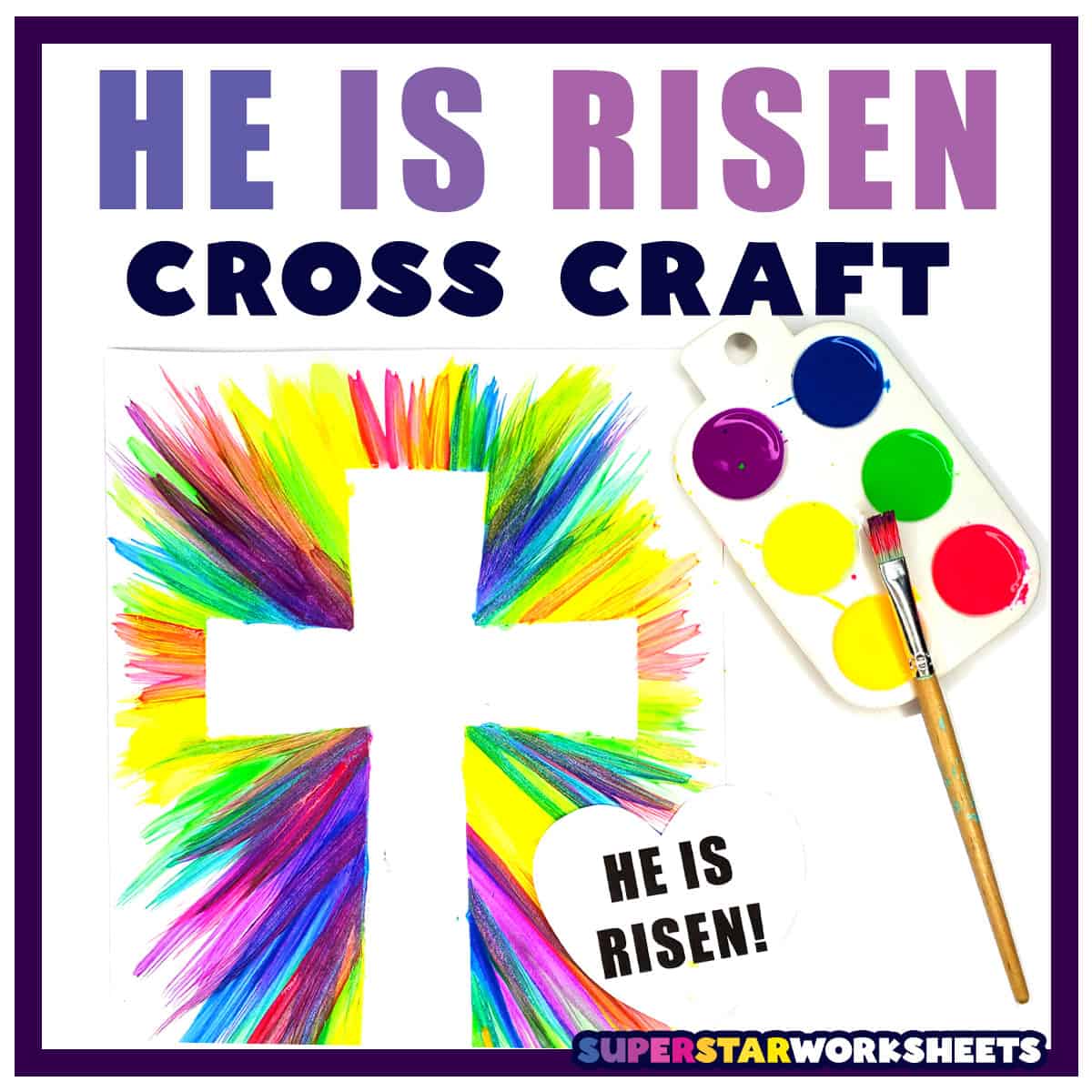 If you're looking for a simple yet stunning keepsake preschool art craft for Easter we have a fun and free printable cross template for you. Not only will your students have a fun and engaging time with this Easter cross art project but they'll have a fun and vibrant keepsake they can take home to remember and retell the story of Easter. If you are looking for more Resurrection activities, try our Easter Bible Activity Pack.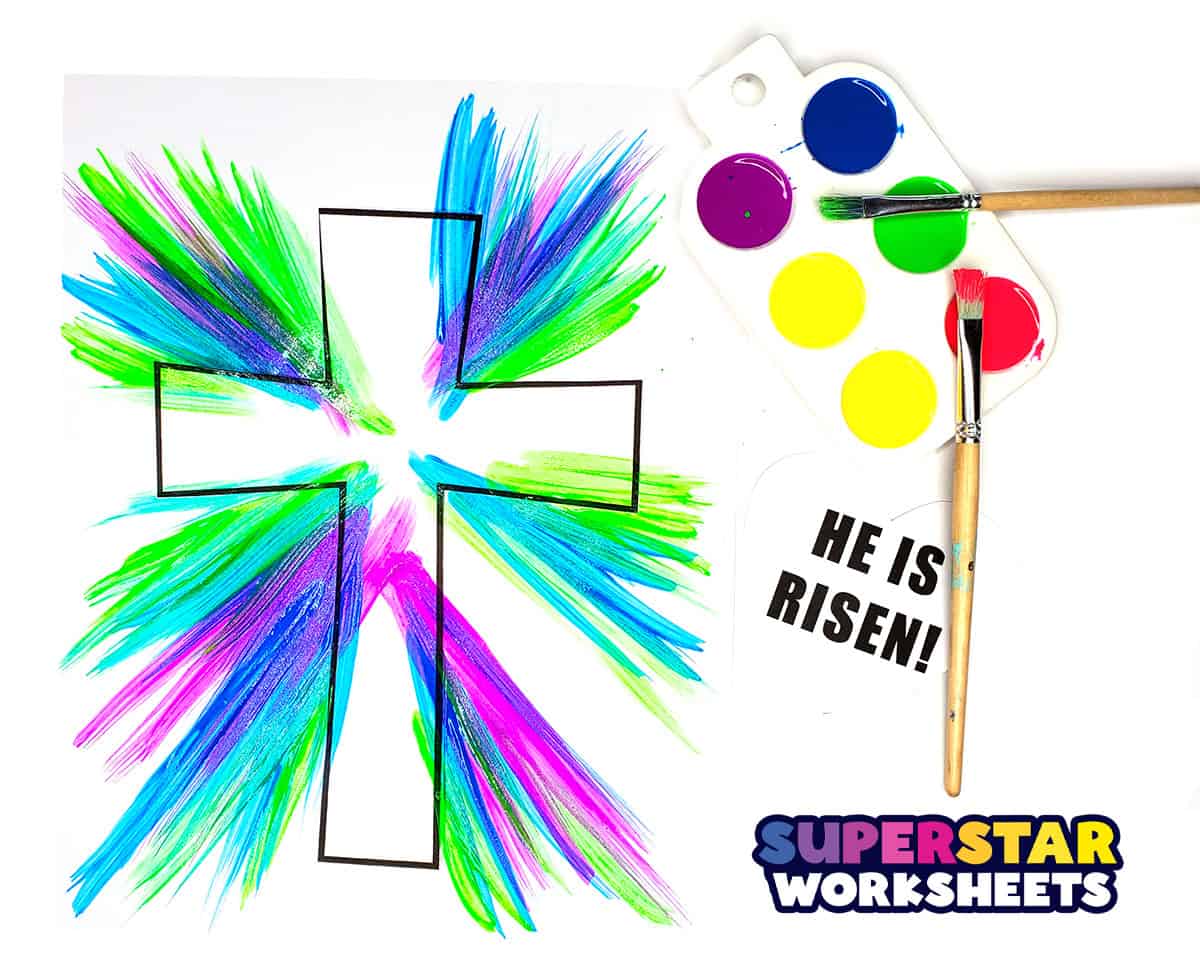 Easter Cross Art Project for Kids
These types of masking projects can be fun and exciting for students when they peel back the cross to reveal the white masked area. you can leave the white area blank for the effect or students can write in their weekly Bible verse to take home as a keepsake. Students can use this project to learn about
Blending
Warm and Cool Colors
Masking
Exposure to New Mediums
Resurrection Cross Craft Materials
We've designed this project for simple and easy cleanup and you're likely to have many of the materials on hand in your art and crafts supply closet. It is recommended you print this project on cardstock in order to increase its durability. We used bright and vibrant neon watercolor paints to achieve this look. This type of watercolor comes in liquid form and you can water it down as desired. We did not water down the paint so as to keep the bright and vibrant neon look.
Here is a list of materials you'll want to have on hand for your students.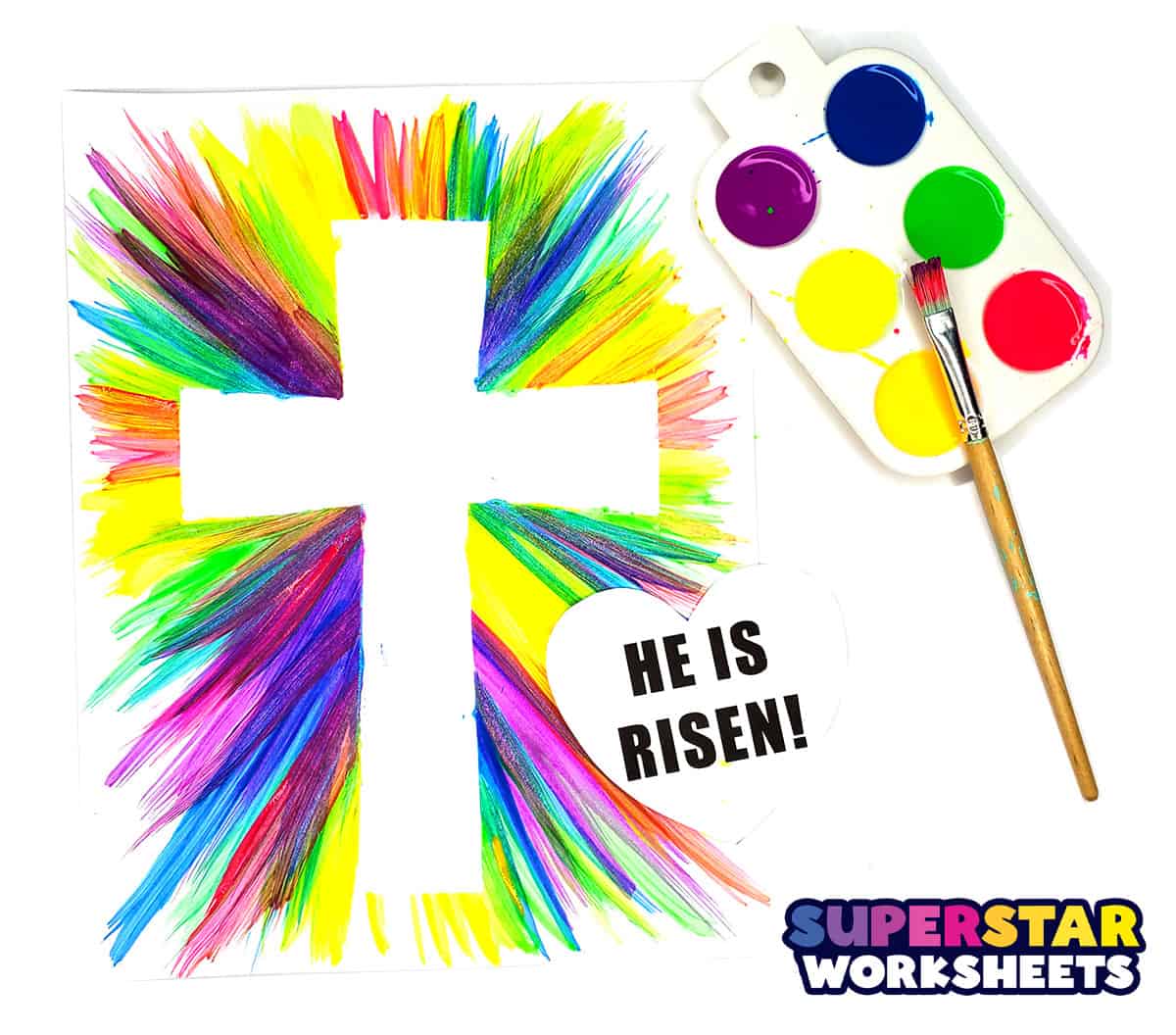 He is Risen Art Project Instructions:
Cut out the cross and the heart to use as a template set the heart aside and use a small bit of tape to adhere the cross to a second piece of white cardstock paper
Show students how to pick up the paint on their brush and to create a stroke line starting in the center and pulling out to the edge of the paper have them repeat this process with different colors and different hues.
When students are satisfied with their work and the paint is still wet you can show them how to carefully peel back the cross to reveal the white space beneath. If you have taped the cross you might need to help them carefully detach without peeling the paper. This is another reason why cardstock paper comes in handy. You might try painter's tape if you experience difficulty removing the template.
Once you remove the cross your student can decide to place the heart on the template, which is now covered in paint or to place the heart on their painting itself. Either way, they are left with two bright and vibrant Easter crosses they can take home and give as gifts to friends and family.