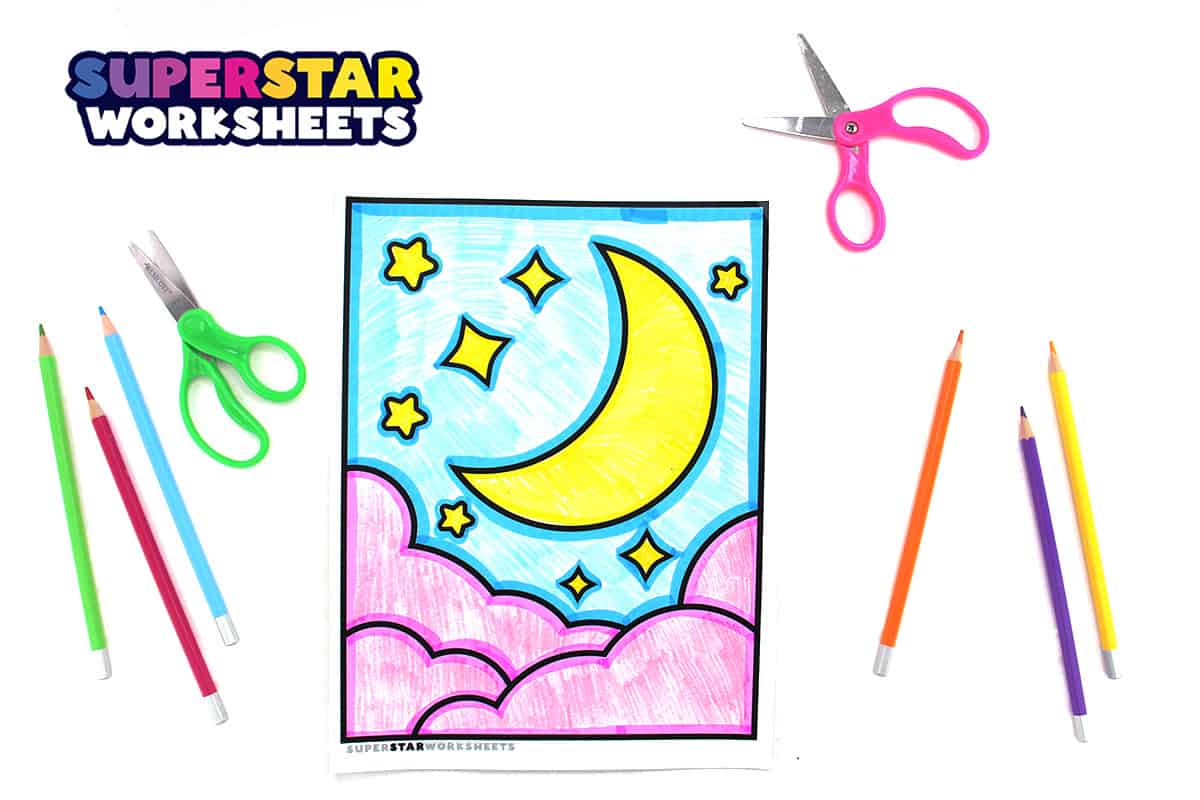 Free printable moon coloring pages for kids! You'll find crescent moons and full moons, and even a sun, moon, and stars coloring page for your kiddos.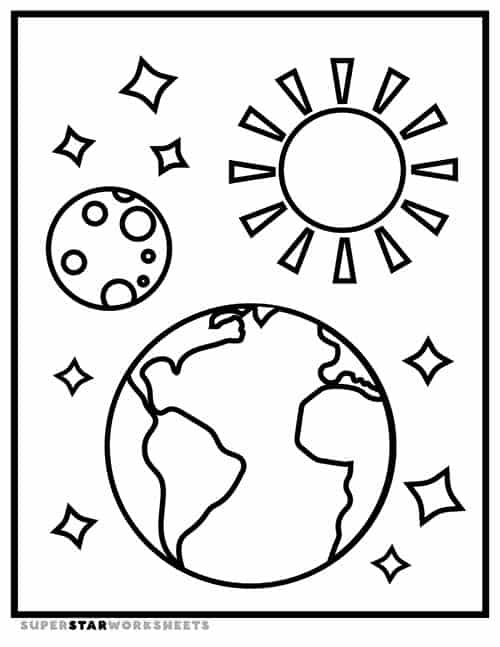 This coloring page includes a picture of the earth, moon and sun. Students will have a blast with this free craft!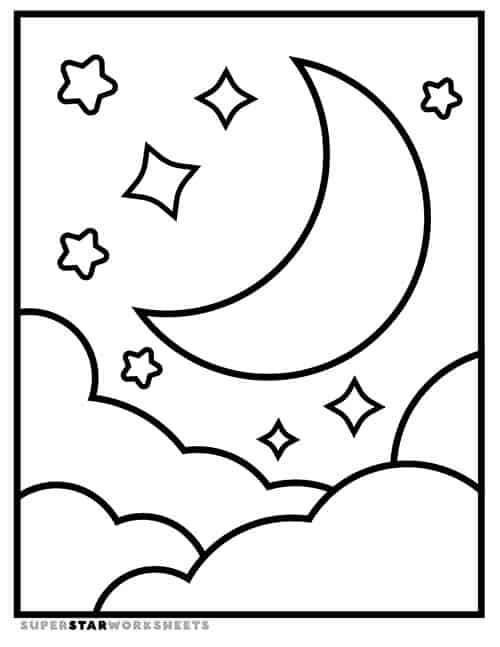 Science coloring pages for children. This is a large crescent moon for students to color.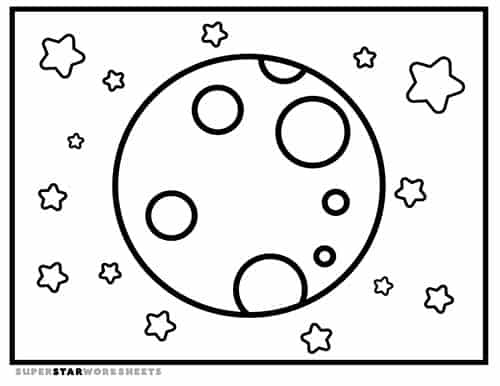 Science for kids! This is a fun science space craft for your students to color, decorate and cut.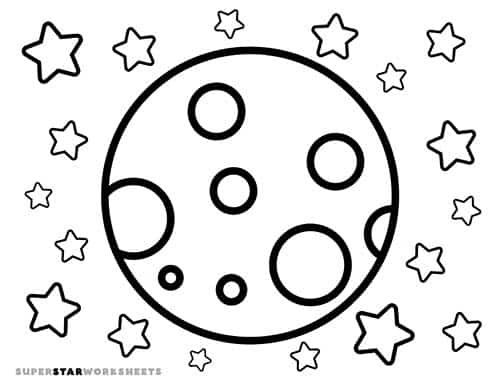 This is a coloring picture of a large moon with craters and some small stars in the background.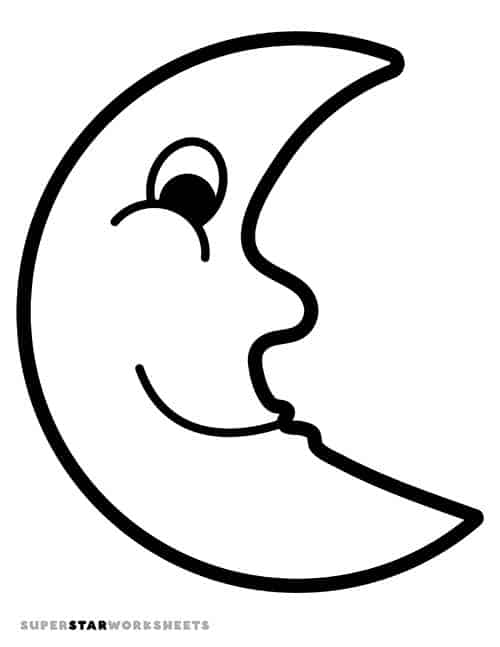 Large crescent moon with a cute smiley face. This half-moon template printable can be laminated for durability.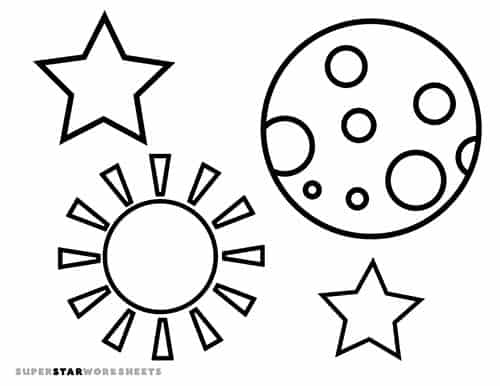 This is a single-page printable craft includes a sun, two stars and a moon for students to color and cut out.