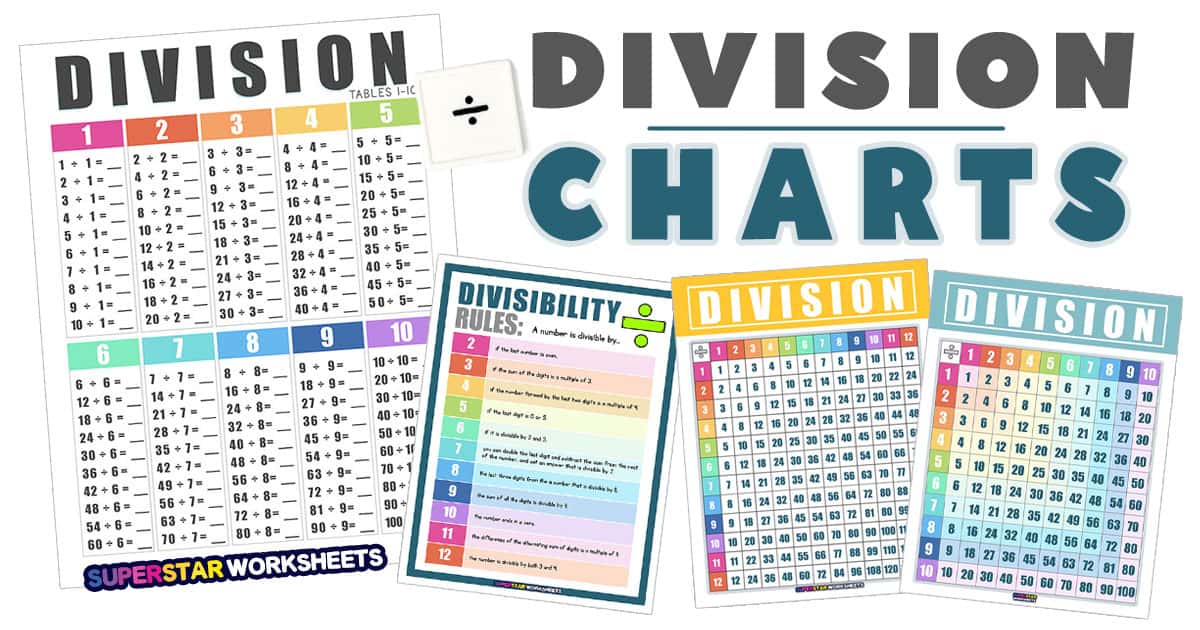 Free division chart worksheets. These division chart worksheets are perfect for kids in fourth grade and up. These division printables are excellent tools to teach older children how to divide numbers without remainders. All of the division worksheets are filled with one-digit divisors. If your kiddos love hands-on learning, try our K-2 Graphing Bundle for engaging math activities.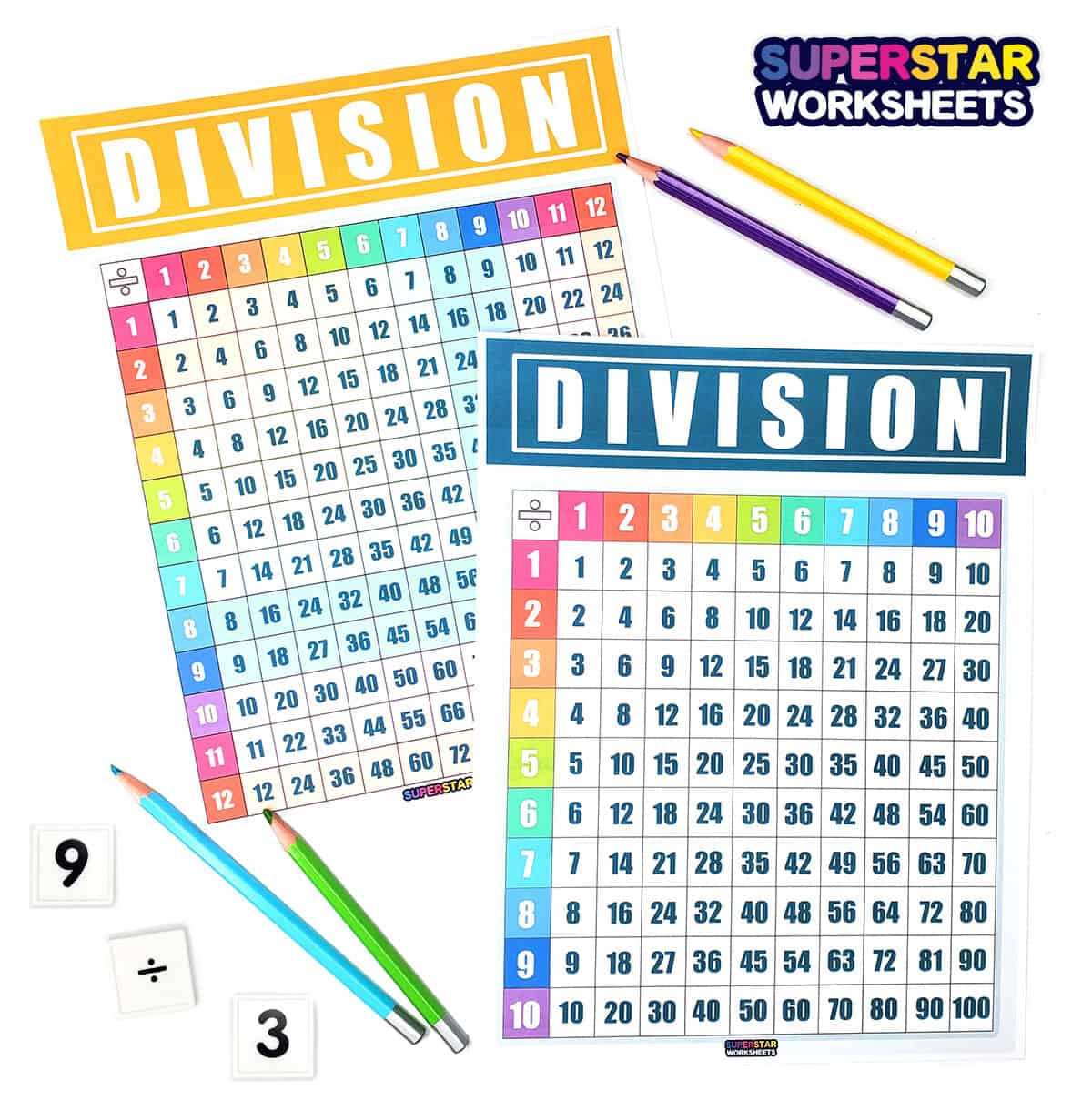 Division Chart
Students will use these division table charts to learn how to divide both single-digit and double-digit numbers. Children will build new cognitive thinking skills while working through these division worksheets. Because of the repetitiveness of the division charts, students will be able to commit to memory these divisors. Print our free division flashcards to create a simple math learning center for your students.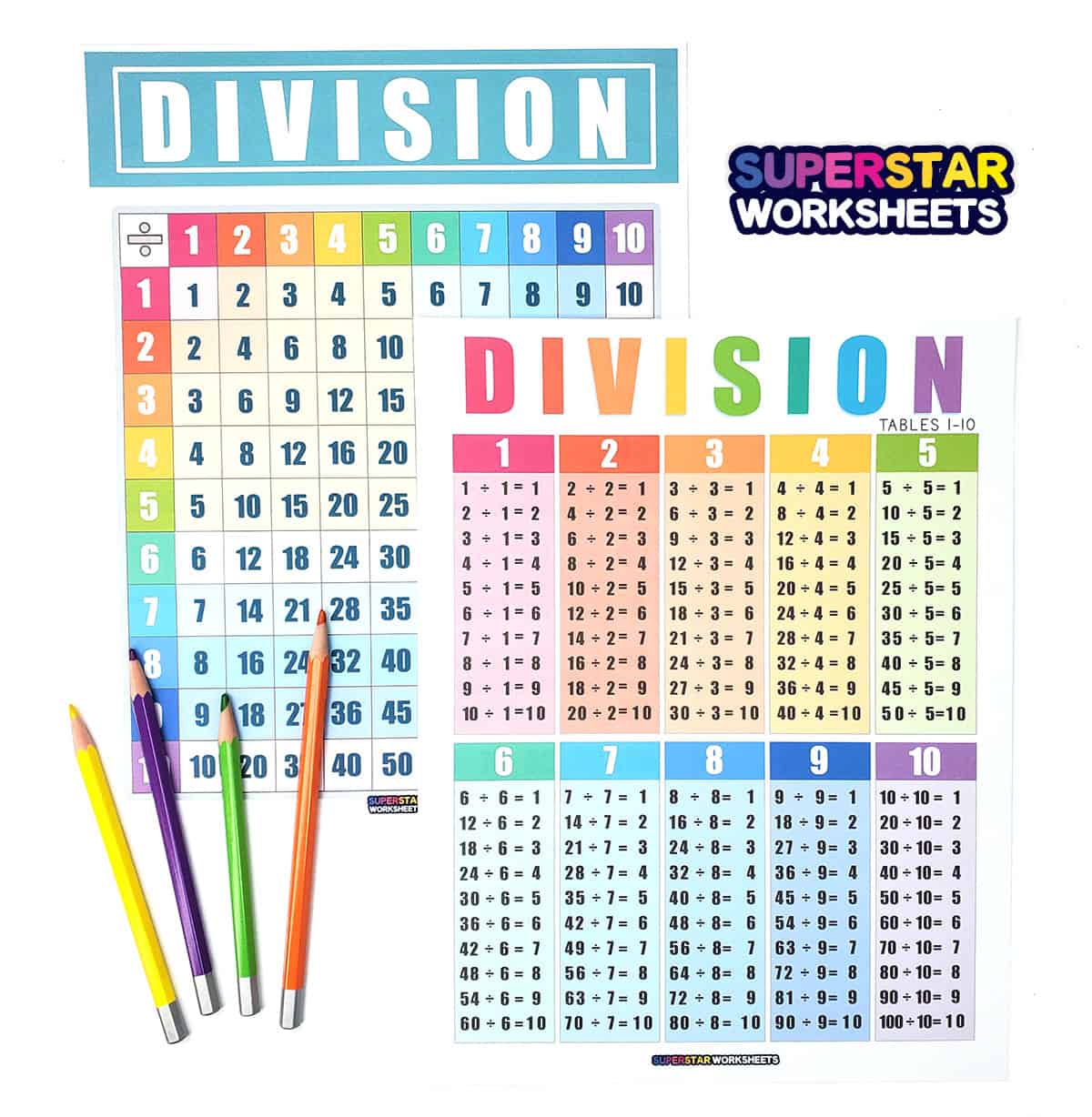 Division Table Chart
Students will take the horizontal numbers on the top and divide them by the vertical numbers on the left. Students with then go on to complete the division tables. In the division tables, students will go through a series of division problems for numbers 1-10. Check out our multiplication charts for more practice on multiplying single and double digits.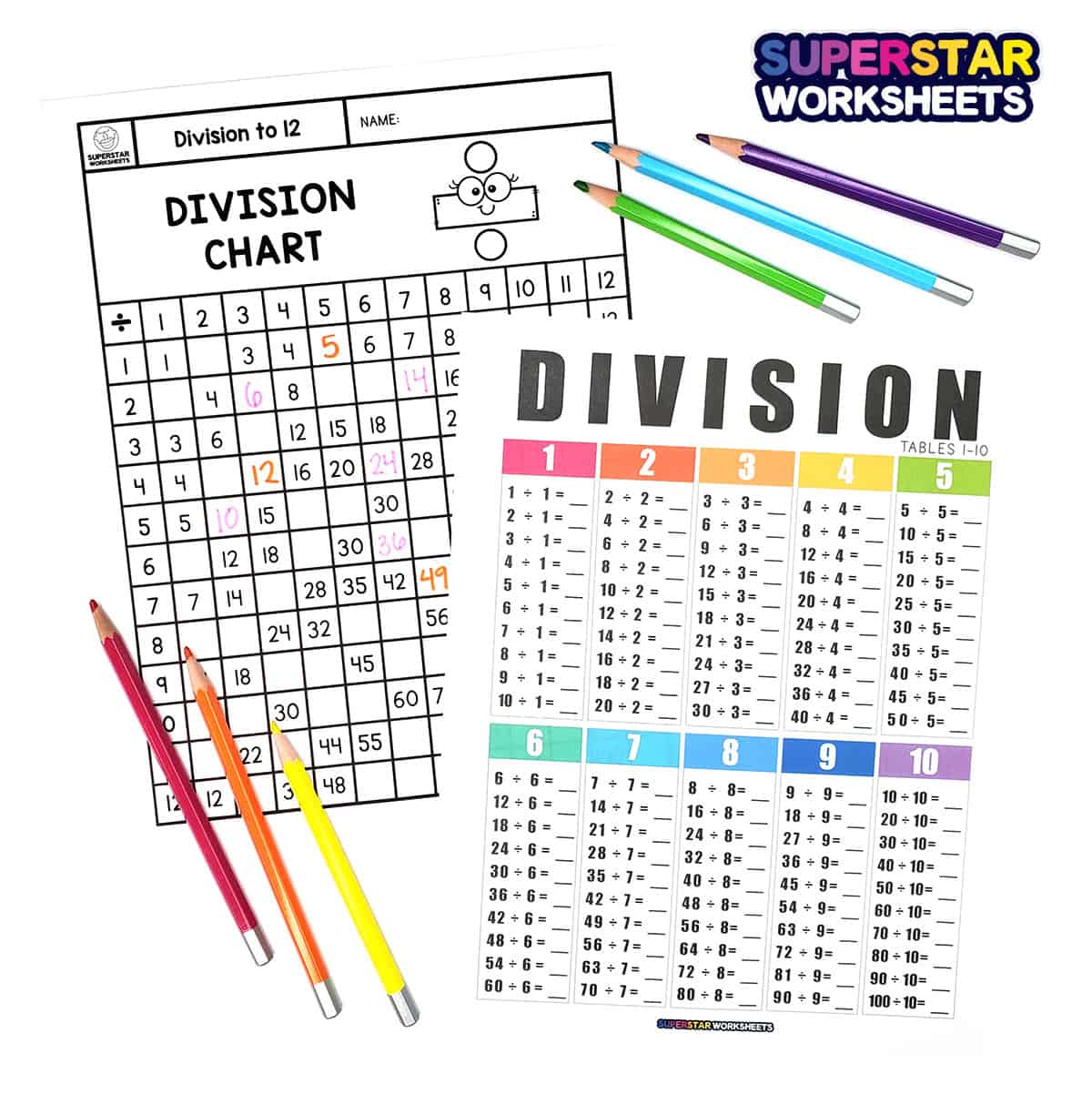 Division Anchor Chart
These division worksheets can be printed and used as is or they can be laminated and used with dry-erase markers. This way, students can practice division equations multiple times without the waste of re-printing. These math worksheets are so much fun when allowing students to color the individual boxes after they accurately complete a division problem. If you are looking for more division fun try these division color by number division worksheets.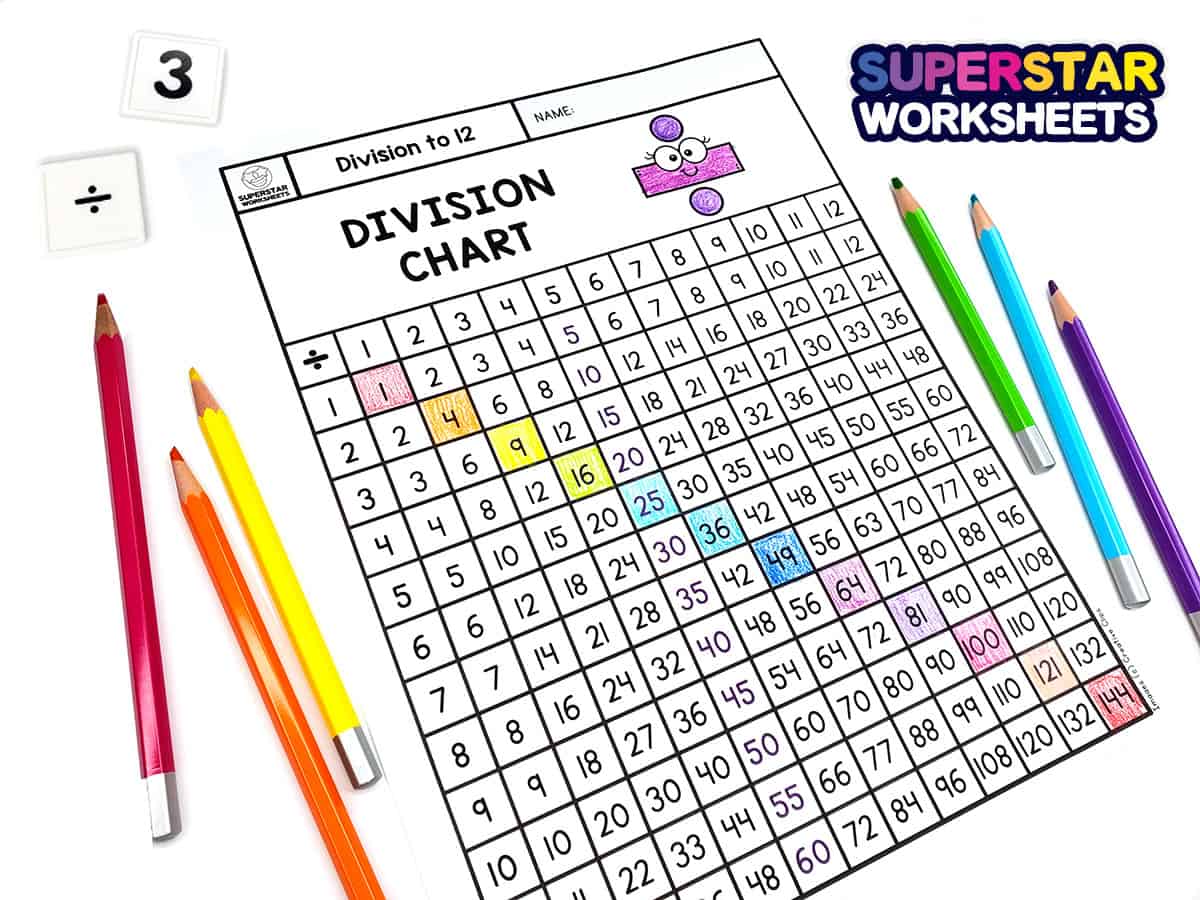 Division Chart Printable
Ready for more? Try our Long Division Worksheets for tons of practice with long division facts.