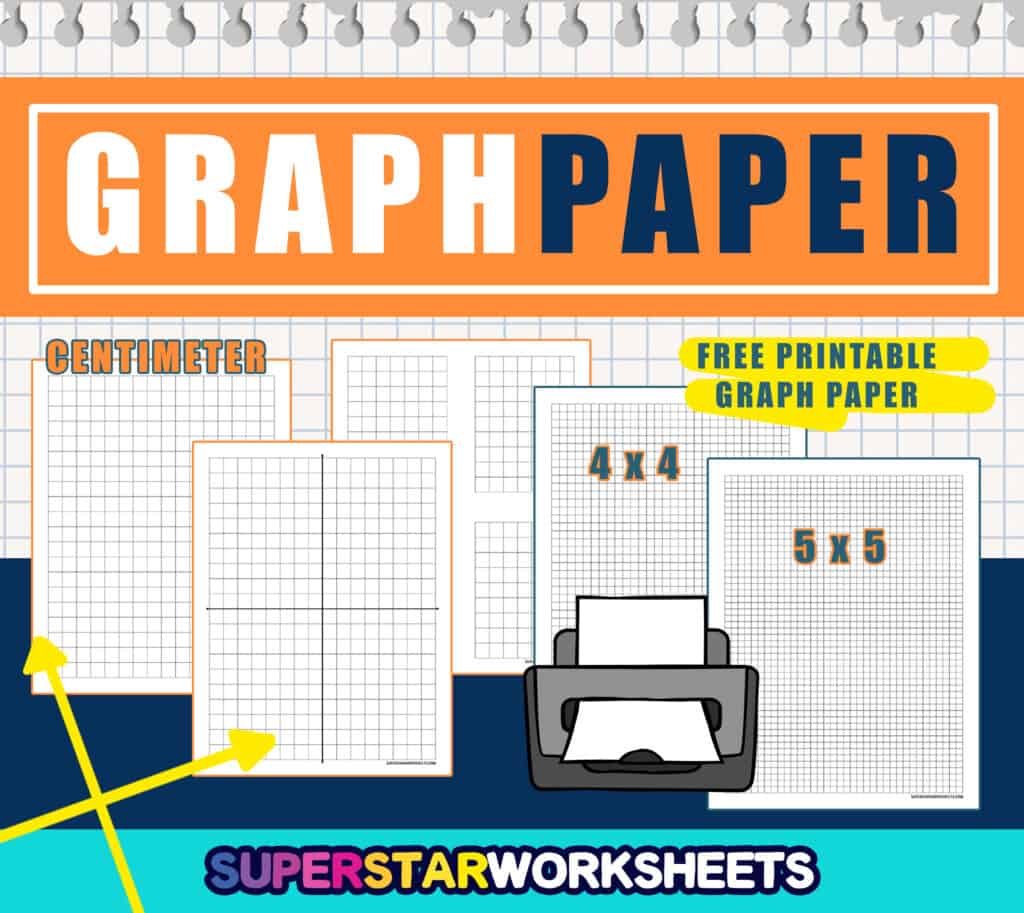 Free printable graph paper with a variety of grid sizes. Find 1/4 inch (4×4) graph paper, 1/5 inch (5×5) graph paper, 1/2 inch (2×2) graph paper, as well as 1 centimeter (cm) graph paper. Our printable graphing paper will provide you with simple PDF files you can download for crisp and accurate lines.
Printable Graph Paper
Sometimes called grid paper, quad paper, or even quadrille paper, our graphing paper can be used for a variety of educational purposes. With different sizes and grids, you'll find printable graphing PDF downloads for students of all ages. For students just learning about graphing, you'll want to check out our Graphing Activity Bundle which is filled with hands-on activities for K-3 students.
Graphing Paper
Graph Paper Printable
These free graph paper printable include an x and y axis for easy coordinate graphing.
Free Printable Graph Paper