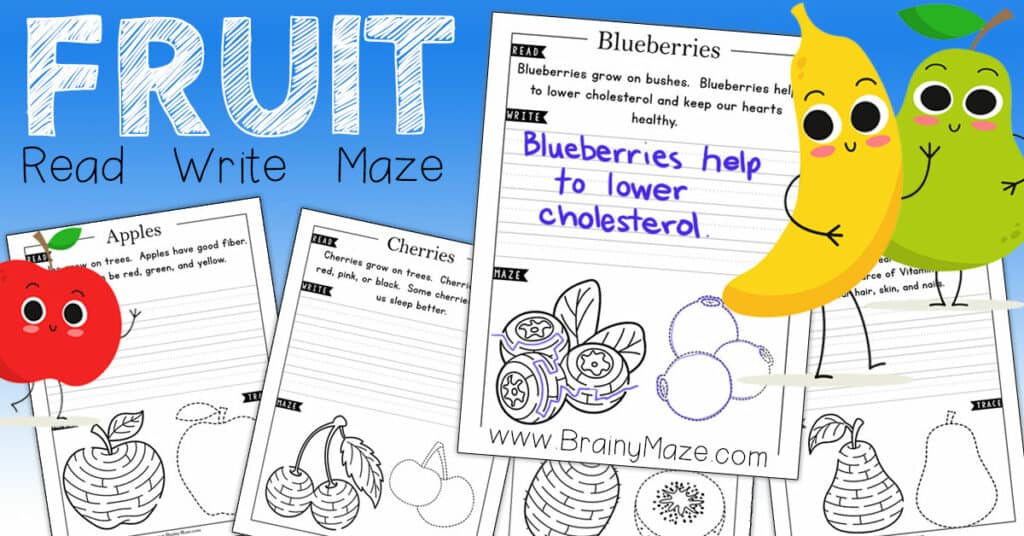 Teach kids all about the benefits of fruits with our super fun collection of free Fruit mazes for kids! Each activity page teaches children the health benefits of a specific fruit. Students will practice reading, writing, and developing concentration skills with our challenging maze as they trace their way around healthy fruits.
Healthy Fruits Copywork with Mazes
These free maze worksheets are perfect for teaching students about how important it is to eat fruits. They contain a lot of essential nutrients necessary for your body to thrive and grow. As they learn how their bodies grow best, they can also practice key elementary skills like fine motor, problem-solving, concentration, writing, and more! Looking for maze activities? We've got a ton of mazes for hours of fun with our Maze Writer and Maze Binder Activities!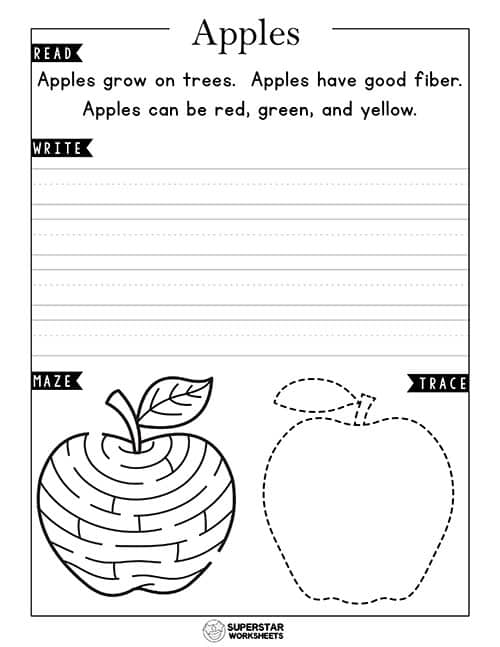 Where do apples grow and what vitamins do they store? Learn all about apples with our Apple Maze worksheets!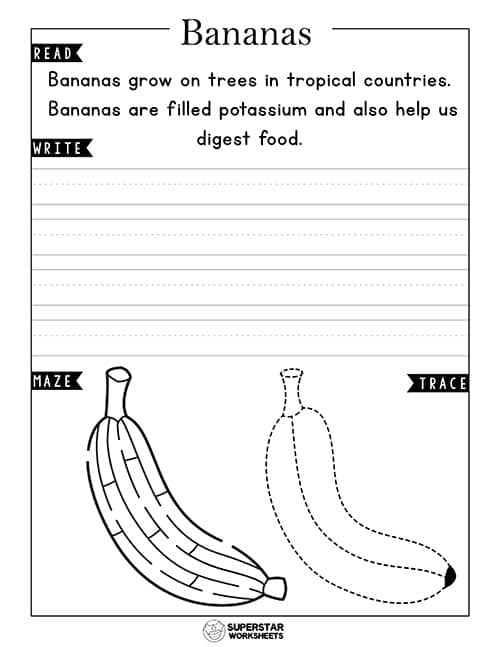 Why are Bananas so good for us and where do they grow? Learn all about bananas with our Banana Maze worksheets!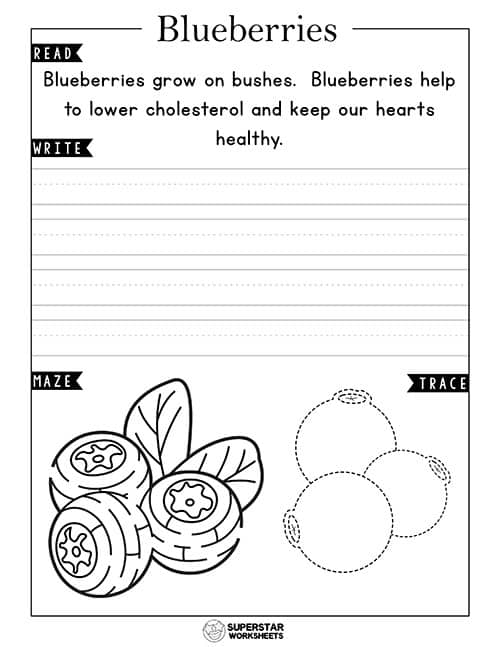 What organ benefits from blueberries? What kind of vitamins does a blueberry contain? Find out with our free fruit maze worksheets/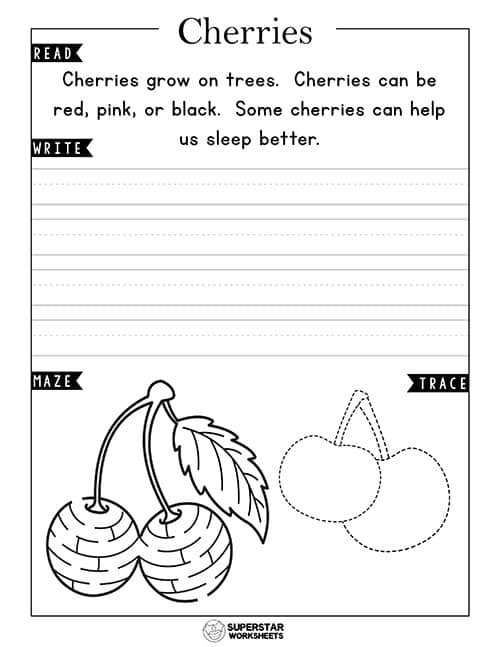 Cherries are very good for your body. Do you know where you can find cherries? How does it help us at night? Find out with our Cherry Maze sheets.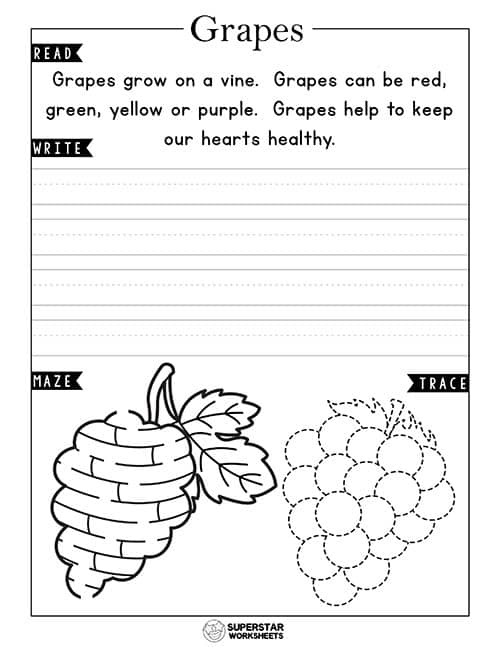 Grapes are yummy and have lots of colors. Do you like Grapes? Find out more about good fruits with our fruit activities.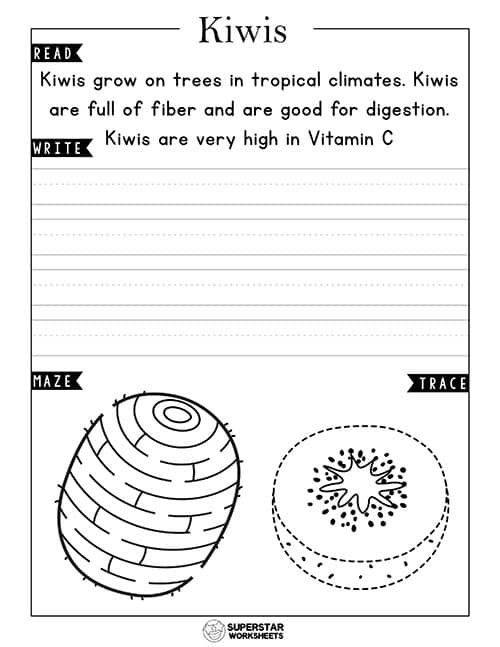 Kiwis contain essential nutrients. Learn more about what makes the Kiwi fruit so special with our fun and engaging maze puzzles!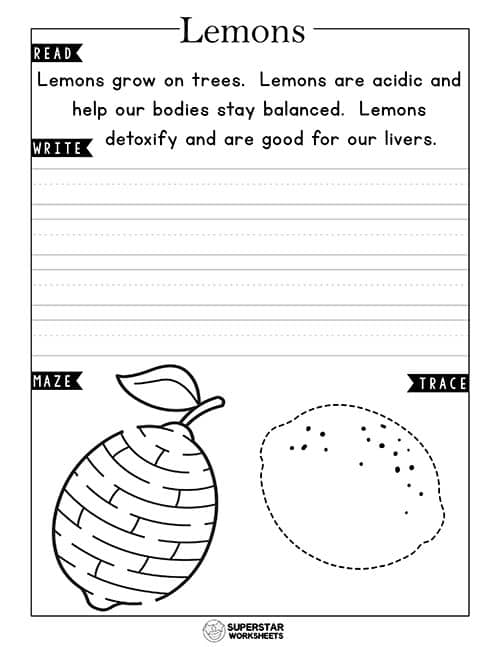 Do you think of sour when you see a lemon? Where do they grow? Learn more about this sour food with our amazing lemon worksheets.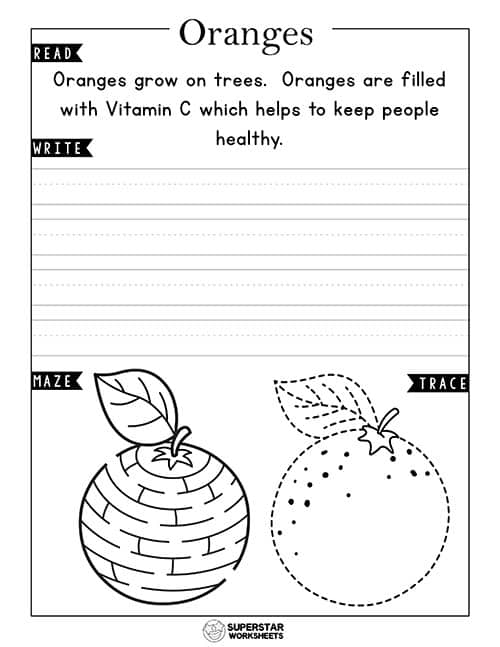 Oranges are sweet and juicy, but what vitamins do they hold? Learn about this healthy fruit that has a colorful name with our orange maze sheets.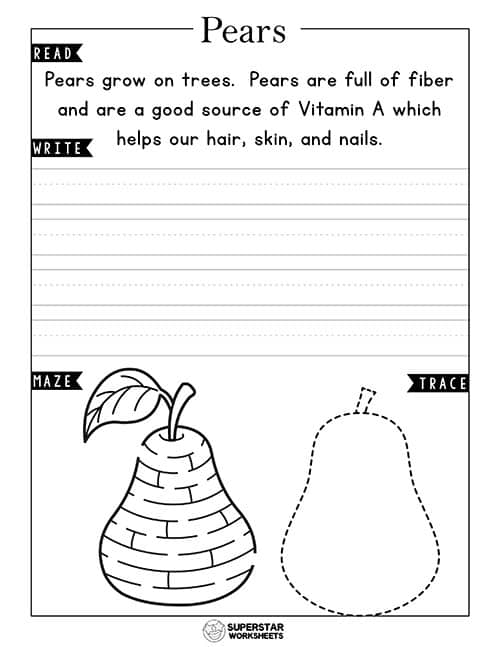 Where do pears grow and what are they filled with? Our pear worksheets will tell you how wonderful this fruit us for our bodies.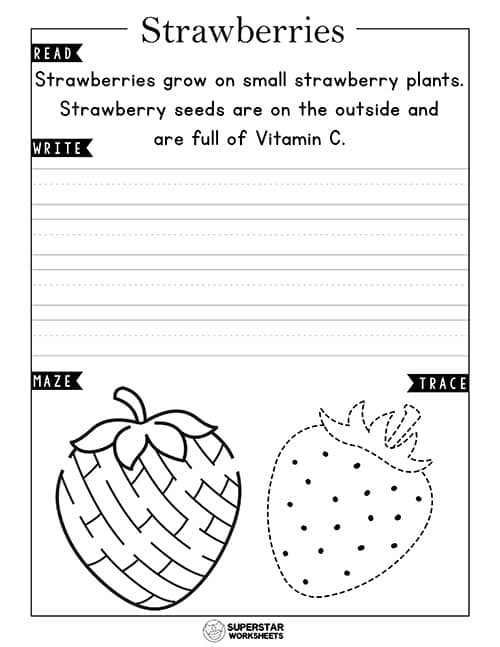 Strawberries are beautiful and grow on the ground. Learn all about strawberries and their benefits with our amazingly free strawberry maze worksheets.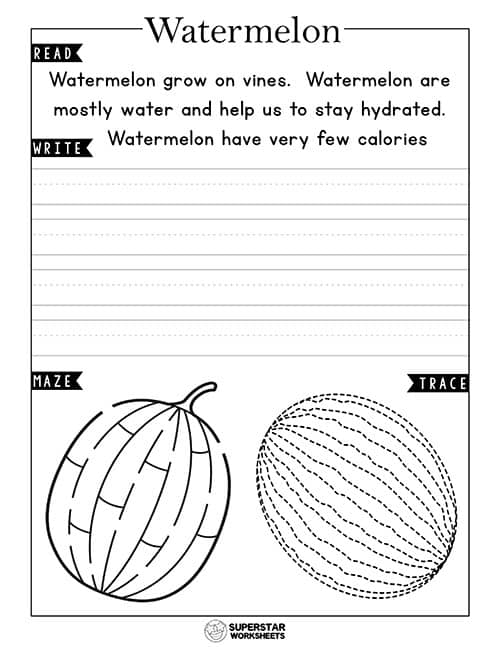 Watermelons are huge and juicy tasting. How do they help our bodies? Write what you learn and solve our maze using these awesome watermelon mazes!