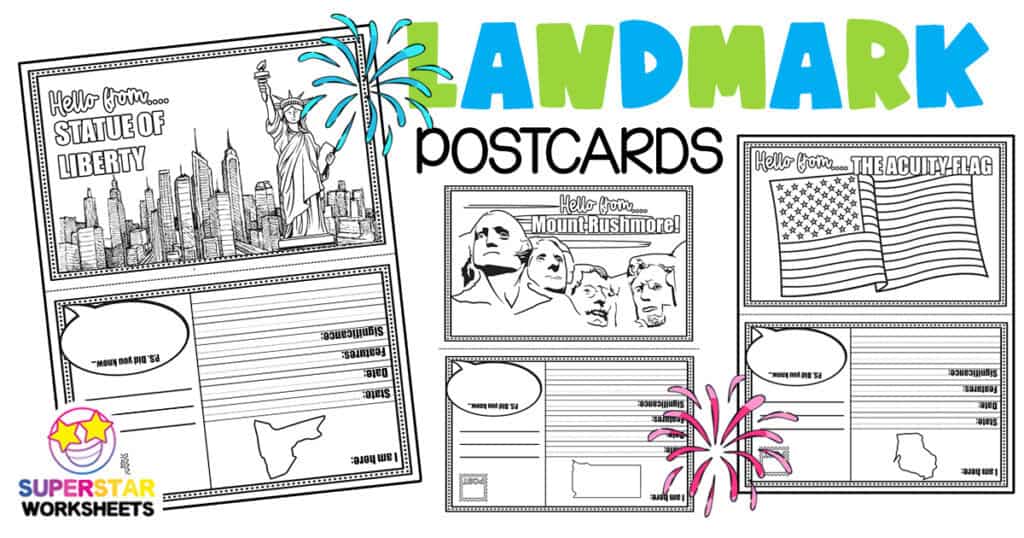 Our USA Landmarks Postcards will make a great addition to your social studies curriculum. Your students will work on reading, writing, history, geography, and more. There are 18, free printable USA landmark printables for you to use in your class! Are you looking for more geography worksheets? Look no further! Our U.S.A. Activity Bundle Pack is just the ticket!
USA Landmark Postcards
These famous landmark printables can be used in so many ways. Try adding a lesson on the United States Postal Service and have your students mail them out! We recommend first instructing your students to fill out the state name, then the date it became a landmark, its features, significance, and postscript. After they fill it out, they will have fun coloring in each landmark postcard.