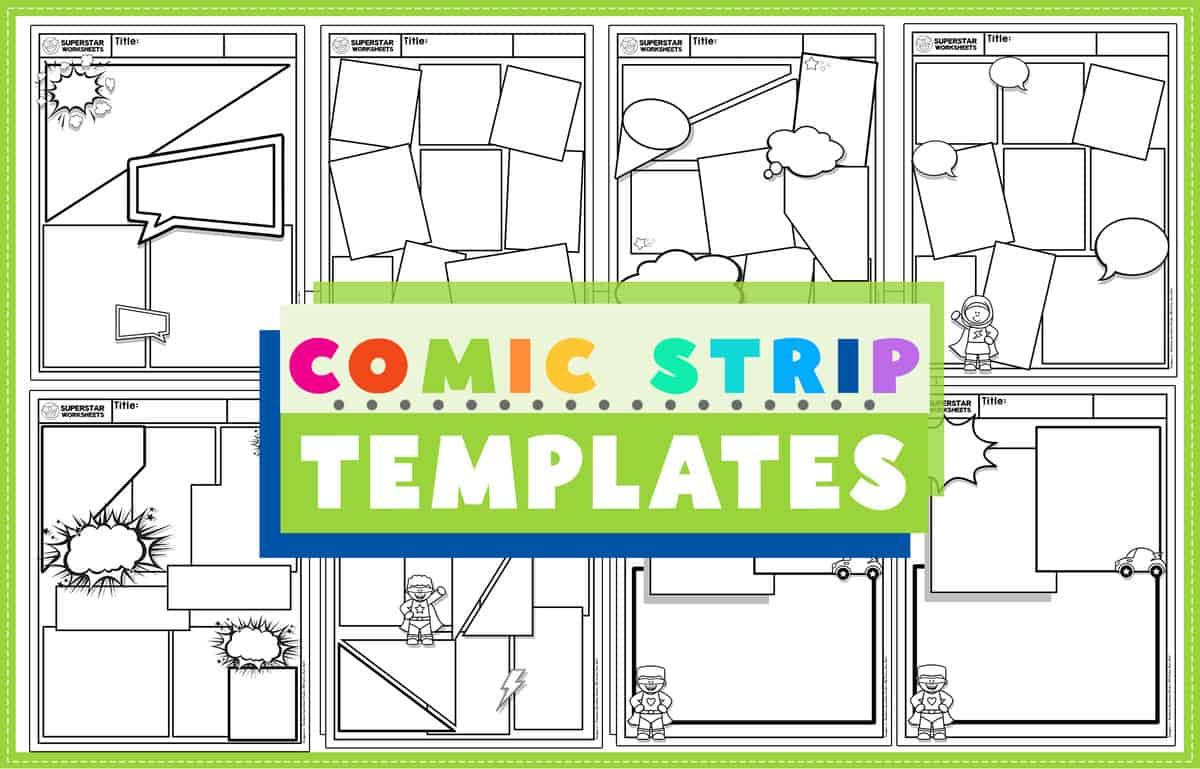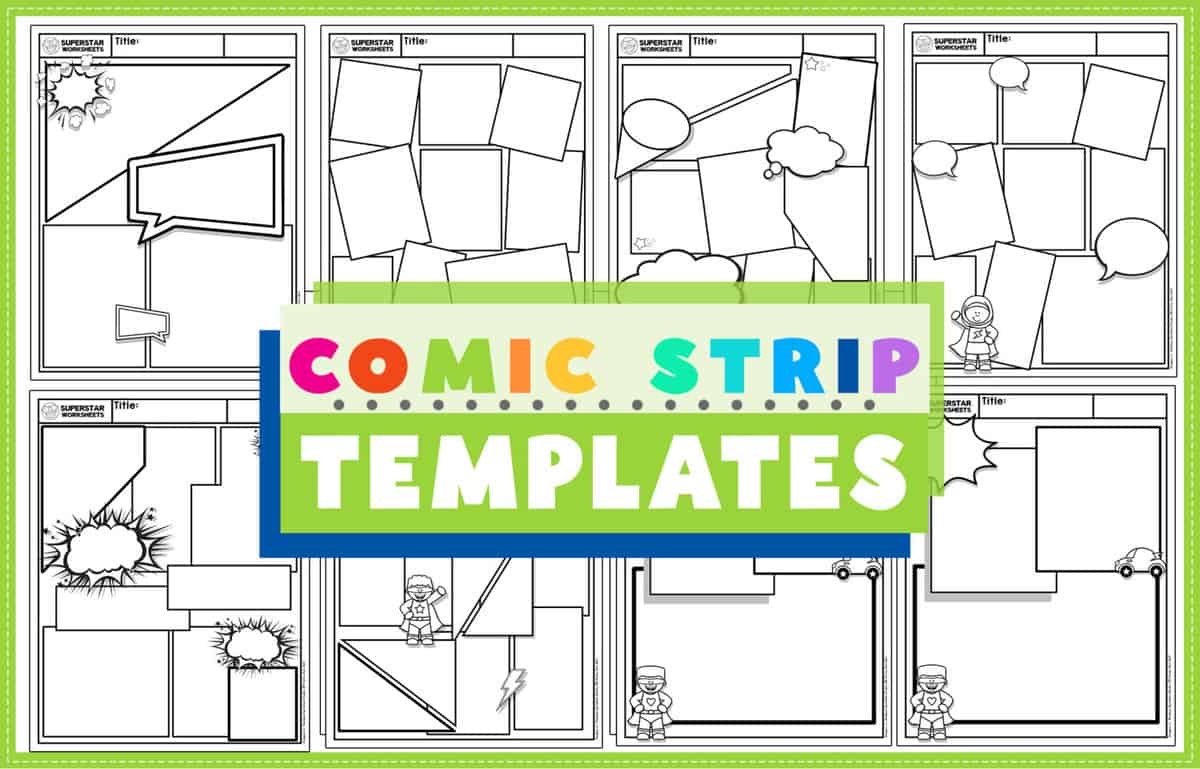 Free Comic Strip Templates are the perfect resource for any homeschool, preschool, kindergarten, and first through fifth-grade classrooms. Each template has a variety of frames for students to create a comic strip. Our blank comic strips promote problem-solving, creative writing, along with creativity for your students. Want more writing fun? Check out our Ready Yeti Writing Bundle.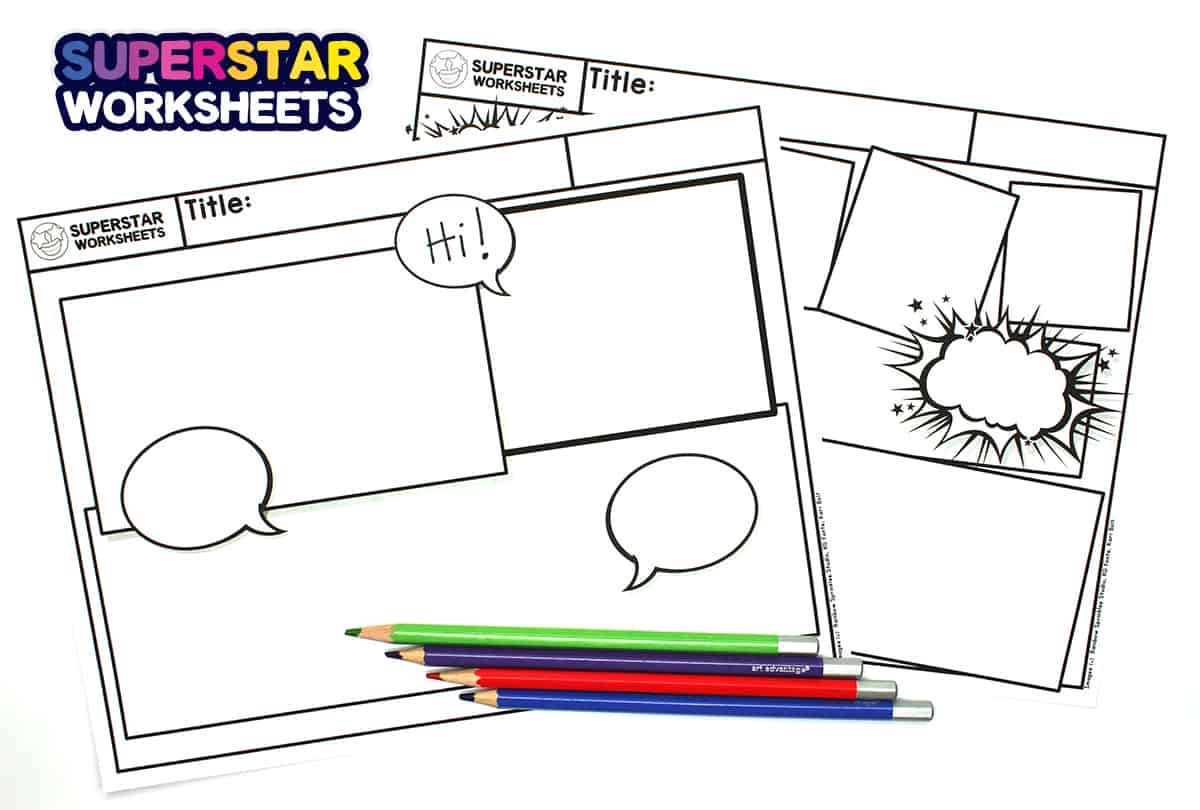 Comic Strips Template
Our comic strip story templates for elementary students make writing fun and easy. Your students will be able to let out their creativity while also practicing proper grammar, writing sentences, and grade-level writing practice. These free comic strip templates are free and easy to use. Download now and use them immediately in your classroom!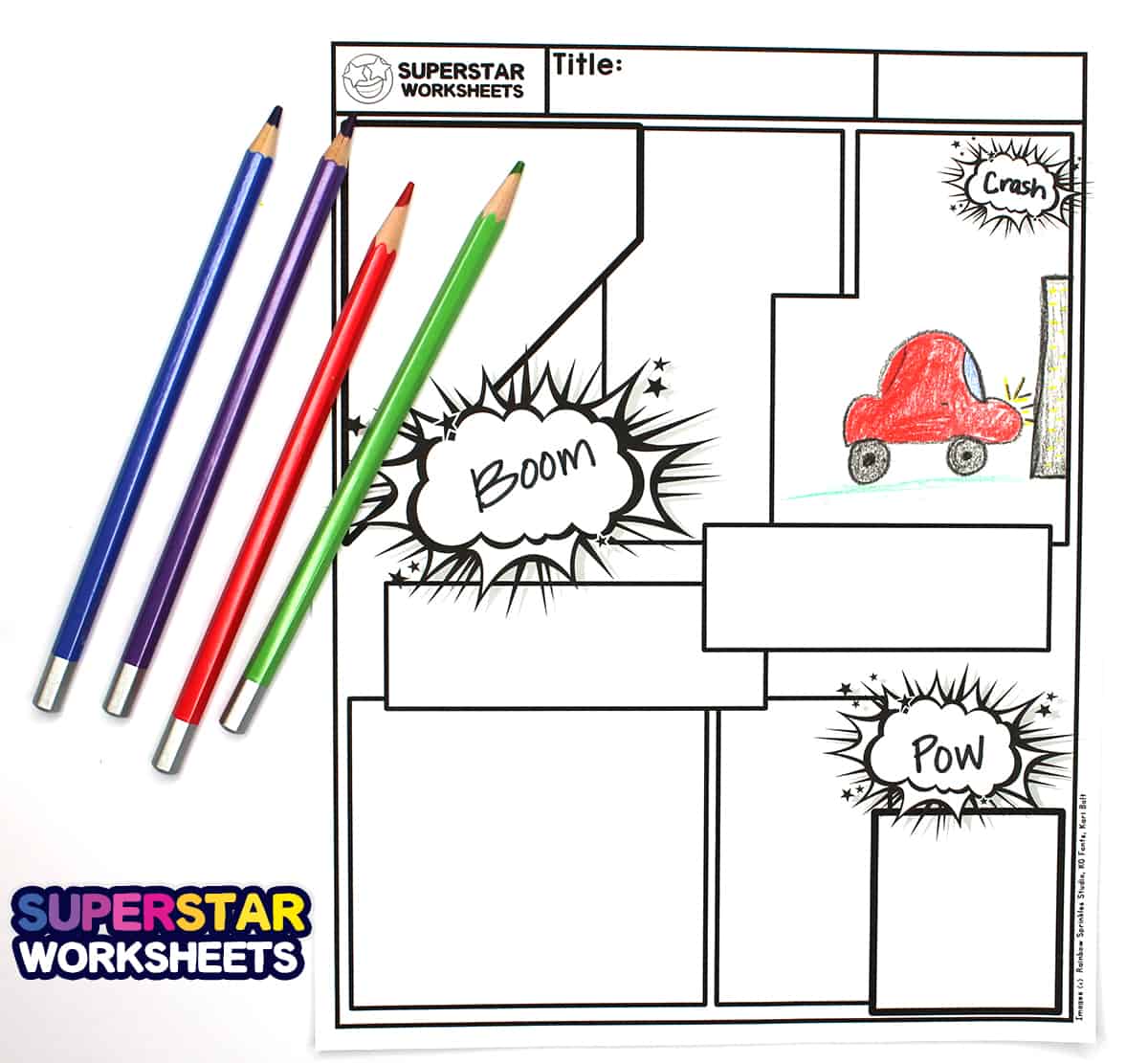 Comic Strip Template PDF
Comic strip story templates can be downloaded now for use during your next writing lesson! Students can write anything from simple sentences to complex stories while using these templates. Let your students' creativity shine through the use of these adorable templates. Students will need a pencil and colored pencils or crayons to complete these printable templates.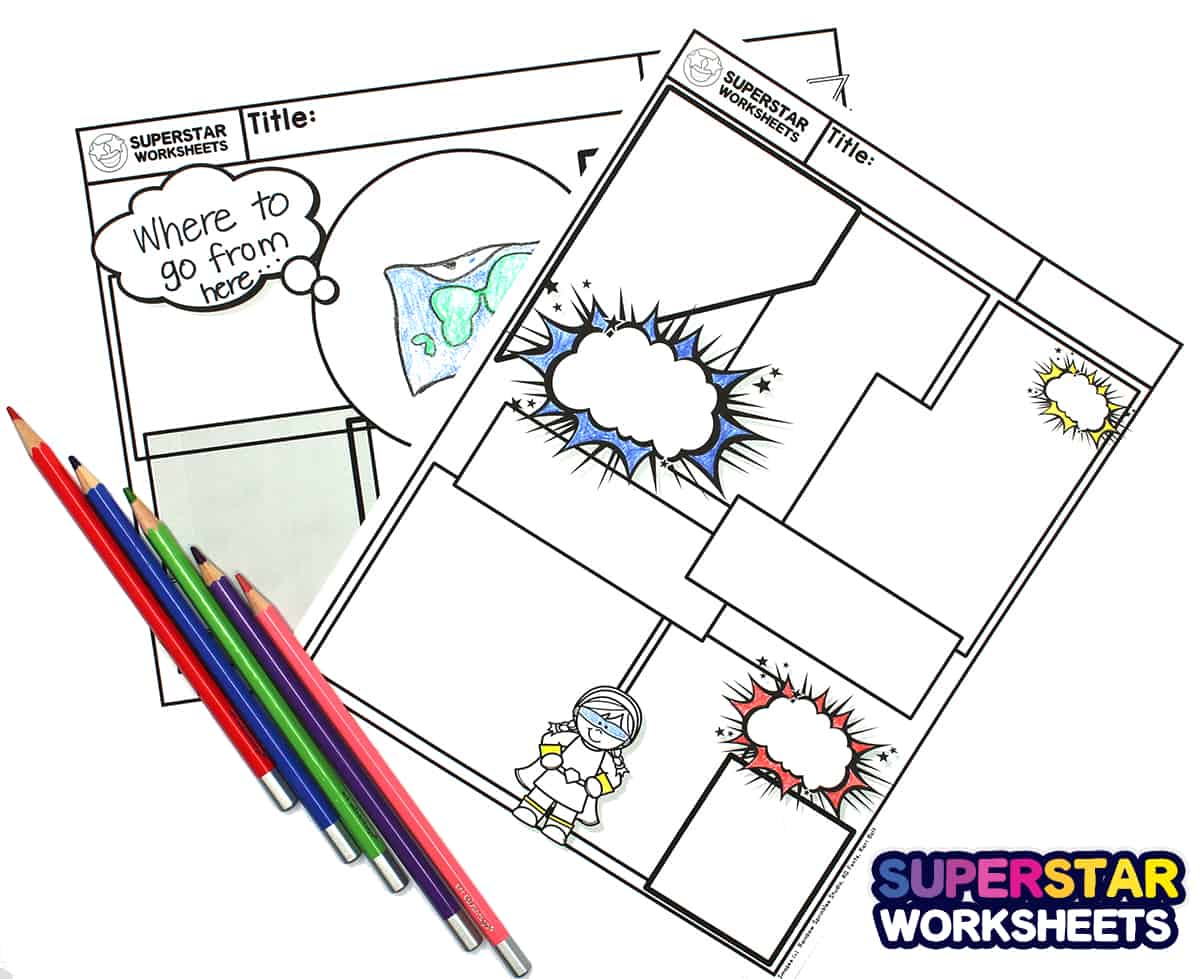 Comic Strips Templates
Want to get the most out of these comic strip story templates for elementary students? Simply print these templates and have students create short comics or long storytelling comics. Once students have completed their writing and storytelling, bind the pages together into a comic book. You could add this book to your classroom library or bind individual student pages into personalized comic books to send home as a fun read-aloud for families to share. For more writing practice, check out our Kindergarten Writing Paper.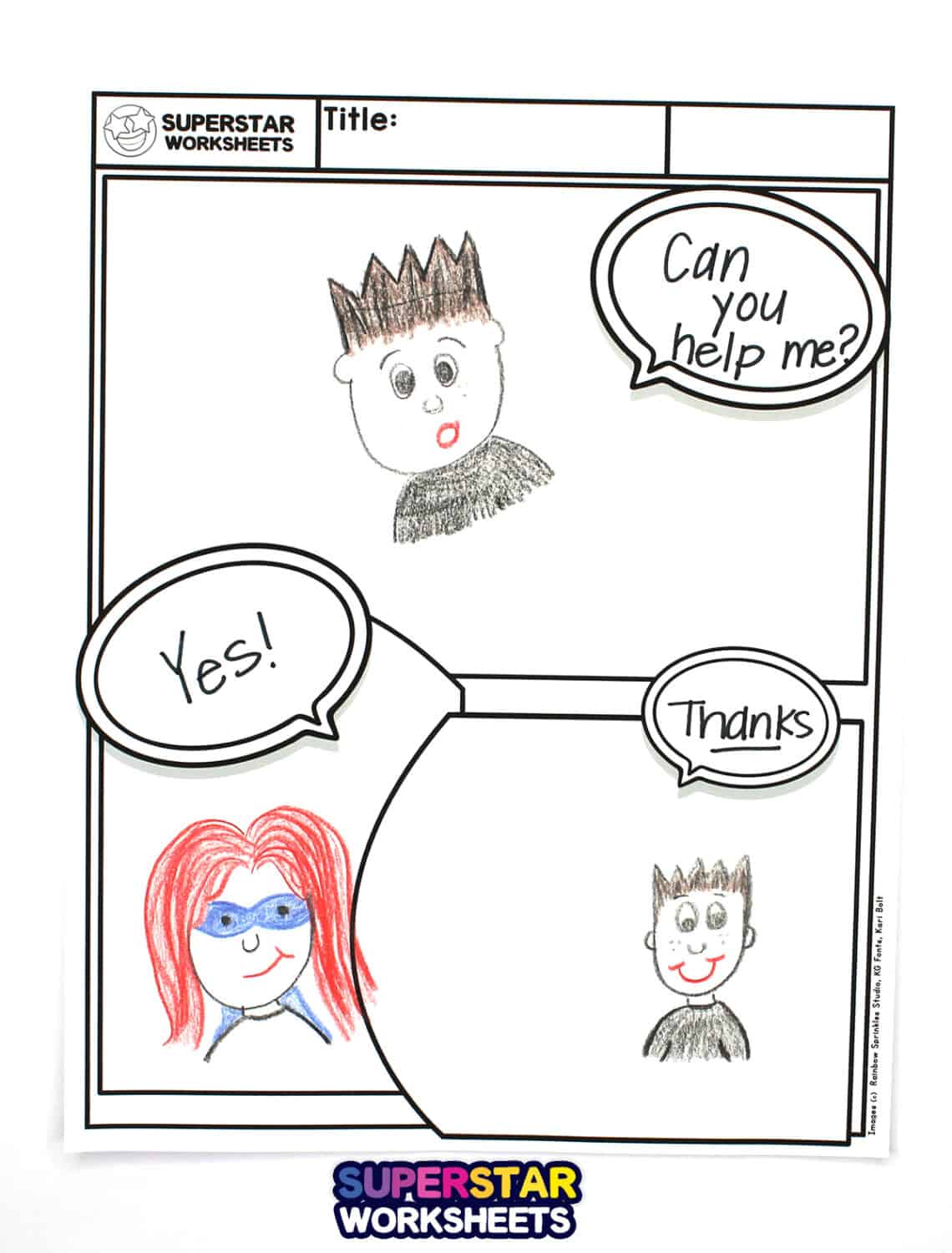 3 Box Comic Strip Templates
Want to engage your students in a fun writing activity? These free printable comic strip templates featuring 3 frames are perfect for your preschool and kindergarten students.
4 Panel Comic Strip Templates
Our 3-4 panel comic strip templates are perfect for preschool students. These shorter pages with fun graphics are sure to excite your PreK students during writing lessons.
5 Frame Comic Book Templates
Want your Kindergarten students to love writing? Include these 5 box comic book templates to improve writing fluency and creativity.
6 Panel Comic Strip Templates
Our 6 Panel Comic Book templates can be used for older elementary students in 4th and 5th grade levels. These story templates include 6 blank boxes with bubbles to write fun sentences and super hero characters to color and get creative.
8 Box Comic Book Templates
Your fourth through sixth grade students will be begging you to write every day when you incorporate these fun 8-10 box comic book templates. Students can use one page or mix-and-match pages to create a longer story to share.
9 Frame Comic Strip Templates
These awesome 9 Panel Comic Strip Templates give students who are older elementary students or at a more advanced level to create, from scratch, their very own comic strip story. Kids get the giggles as they practice creativity, problem solving, and story telling skills.
10 Box Comic Strip Template
Don't miss out on these 10 Panel Comic Strip Templates when your students are ready for more advanced story telling lessons. Whether in upper elementary or middle school, kids will love to write their own comics while they color and create their very own masterpiece.