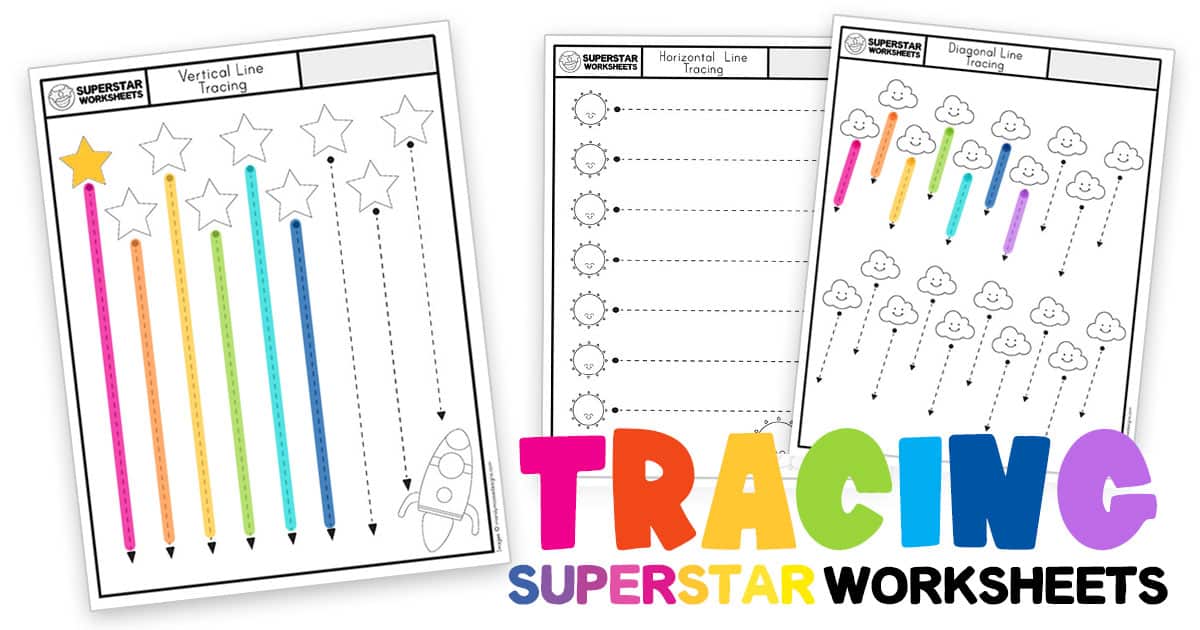 Students build fine motor control with these free line tracing worksheets. You'll find horizontal lines, vertical lines, diagonal lines, wavy lines, shapes, jagged lines and more. This set makes the perfect pencil control workbook. Simply print and go with these free tracing worksheet. Or print and place inside a page protector and use with a dry erase marker. If you are looking for more Fine Motor Fun try our Fine Motor Activity Bundle Today!
Tracing Short Lines Worksheets:
These short line worksheets are the perfect way to start building fine motor skills. Students make small movements to trace squares, curves, short diagonal lines, and more. You'll also find vertical and horizontal short lines a bit further down the page.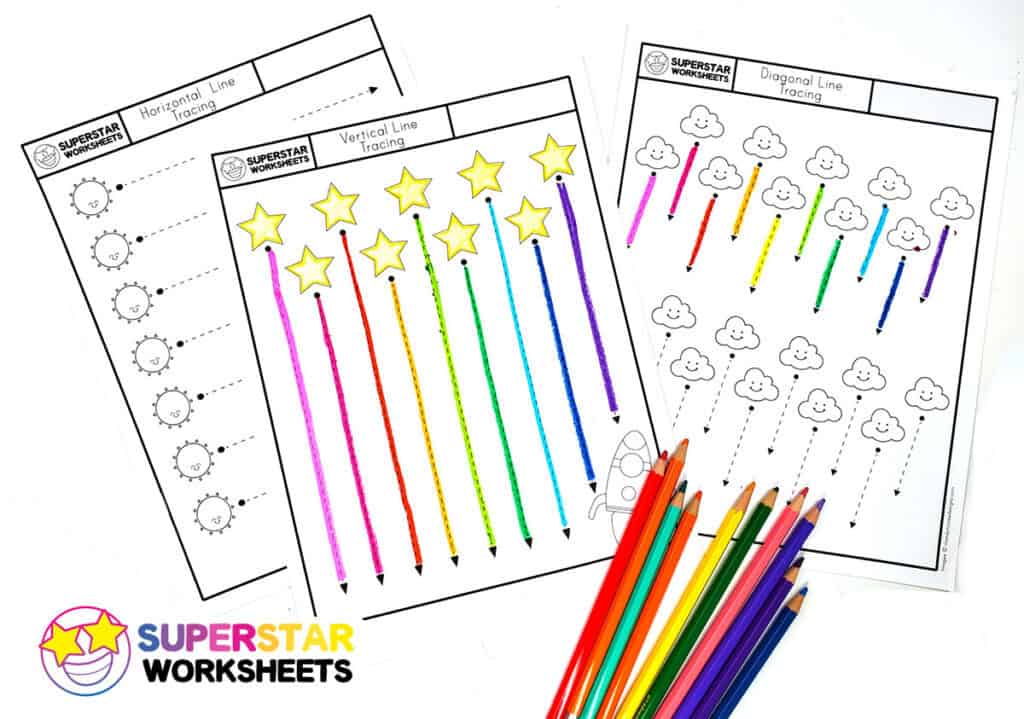 Tracing Longer Lines Worksheets:
Once your students have a good handle on tracing short lines, try giving them our long line tracing worksheets. These sheets will require stamina and quite a bit more pencil control as the entire hand moves across the page.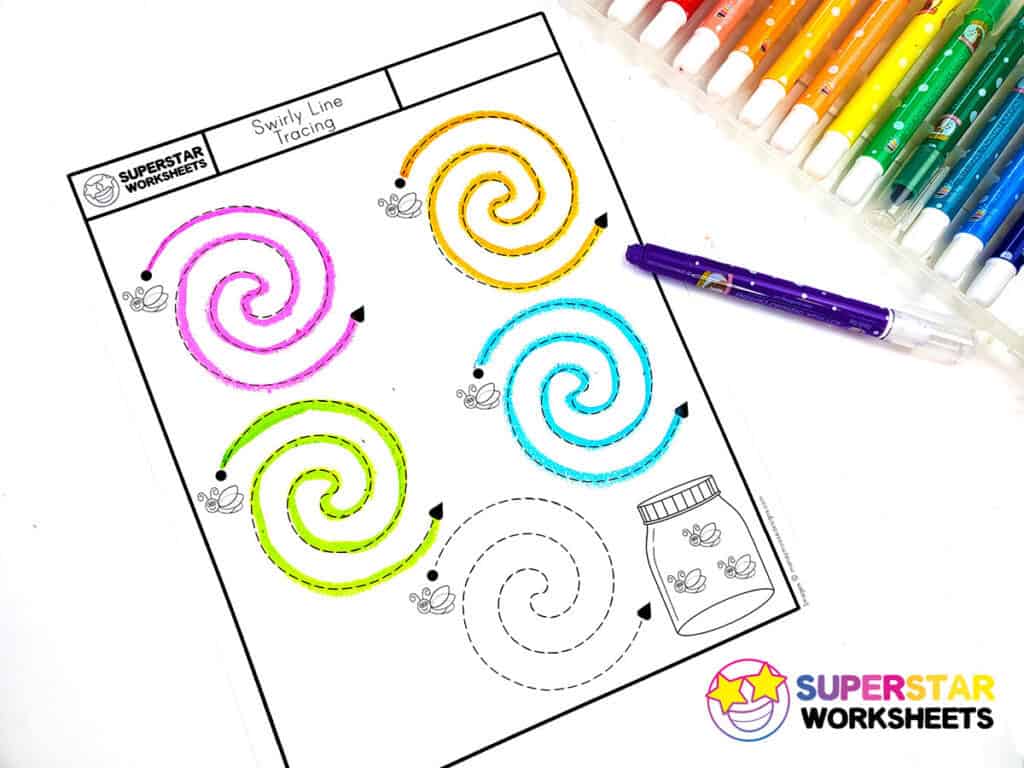 Tracing Spirals & Waves & Zig-Zags
If your students have mastered vertical, horizontal, and diagonal lines then try our free spirals and waves tracing worksheets. These worksheets will help your students work with pacing and rhythm as they glide their pencils around the lines.
Ready for More? Try our Pencil Control Workbook for extra fun challenges!