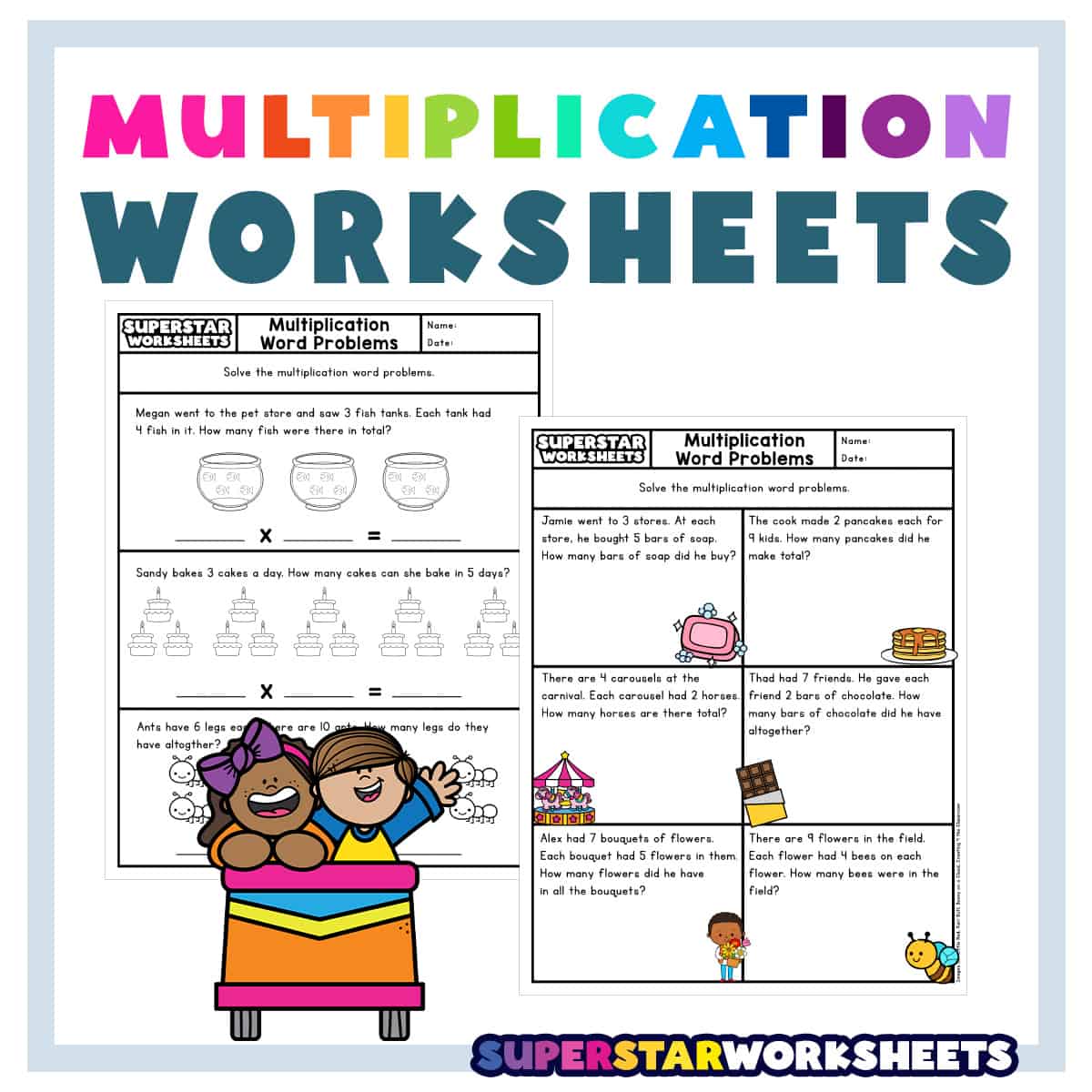 These Multiplication Word Problem worksheets are designed to help students in elementary school (grades 3-5) who have mastered their one-digit by one-digit multiplication facts. In these worksheets, students will derive a multiplication equation from the word problem, solve the equation in their head using "mental math," and then write the product in appropriate units on each worksheet. Grab our Interactive Math Curriculum for even more math fun!
Multiplication Word Problem Chart
In this section, you will find three printable PDF versions of the popular multiplication word problem CUBES chart. This chart is great for visual and kinesthetic learners because it provides students with an easy acronym to remember the steps in solving word problems, especially multi-step problems.
Multiplication Word Problem Mat
Here are two multiplication word problem mats. These mats provide students with a Read it, Draw it, Answer it area on the page. This helps students visually see the multiplication representations.
Multiplication Word Games
The following games give students real-world multiplication problems in a fun and engaging style. Your students will love solving through cut and paste, ten frames, part-part-whole, number lines, and more!