These free subtraction worksheets are great for students in kindergarten and up. Students work on basic subtraction skills with simple equations and work their way up to double-digit subtraction with regrouping and more.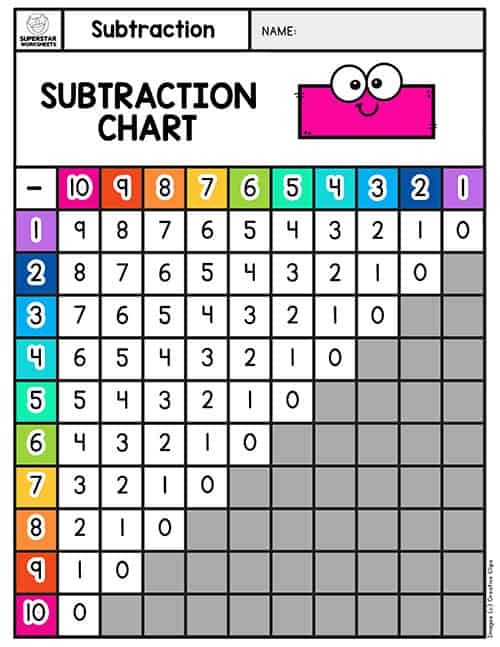 These free printable subtraction charts are great math references.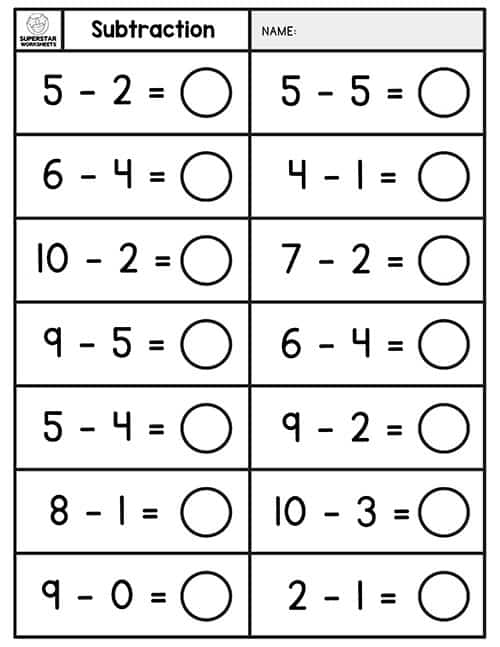 Free basic subtraction worksheets to work on single digit math facts.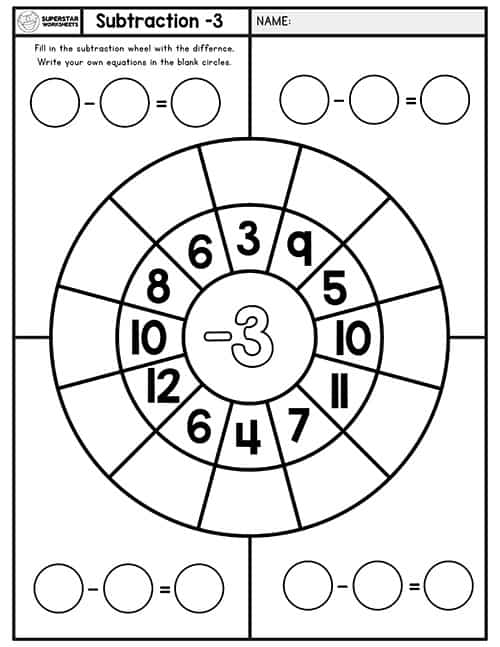 Free printable subtraction wheels for learning subtraction facts up to -5.
---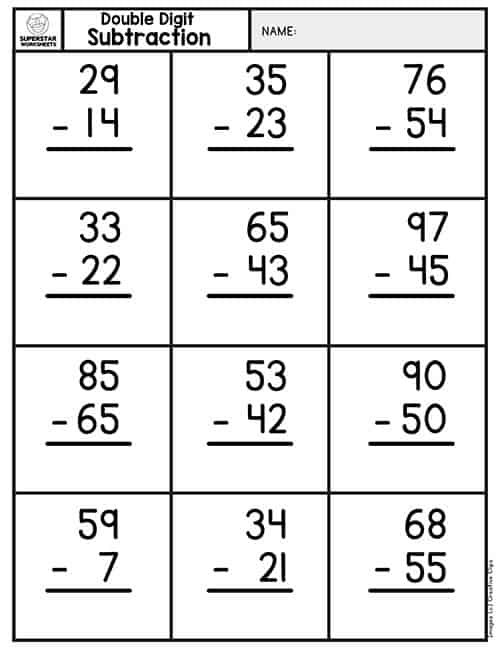 Free double-digit subtraction worksheets for extra math practice. No regrouping.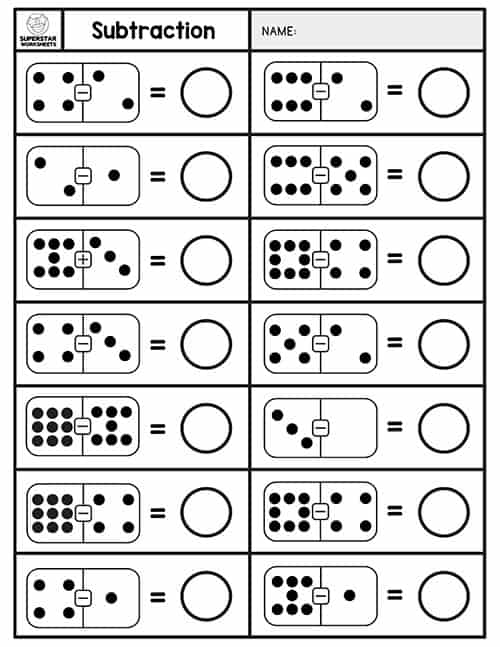 Subtraction worksheets for students working on number patterns like those on dominos.
Subtraction w/Regrouping
These subtraction worksheets provide students opportunity to borrow and regroup.