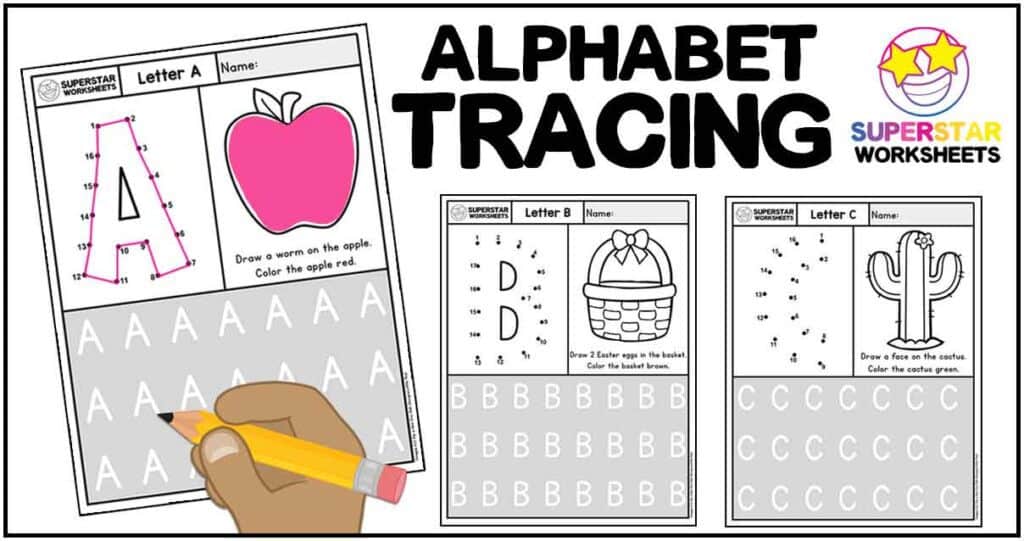 These free alphabet tracing worksheets will give you students a variety of skills to work on. Students will practice letter tracing, dot to dot, and following directions. This set includes the entire uppercase alphabet and features a beginning letter picture to color.
Letter Tracing Worksheets
ABC Tracing Worksheets
With our free ABC tracing worksheets your students will practice following directions. For example, on every worksheet there is a picture beginning with that letter and instructions for students to follow to complete the picture. They will also practice their letter writing.