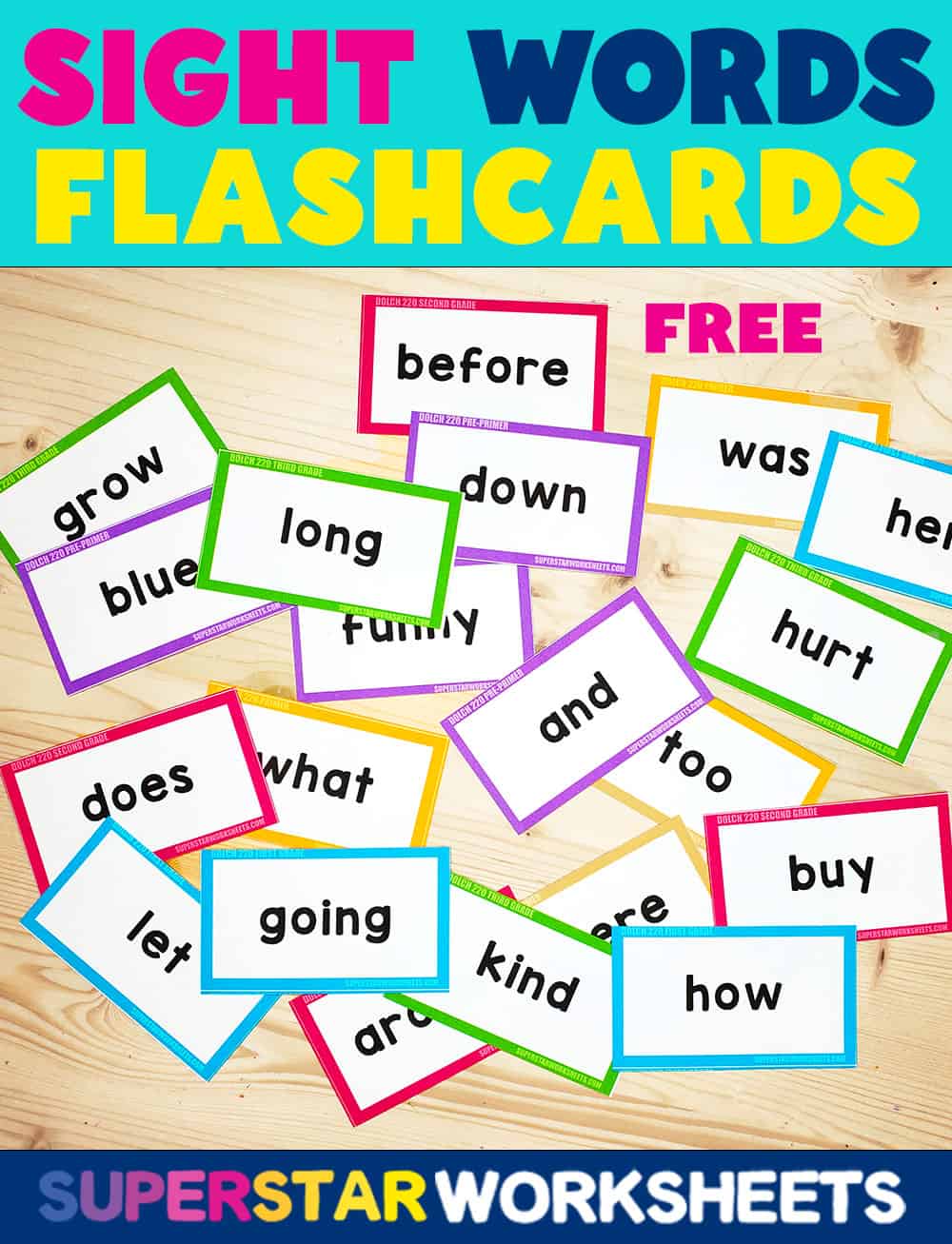 FREE Sight Word Flashcards for Dolch Sight Word lists Preschool through Third Grade. These Dolch sight words flashcards will help young students learn to read quickly and effectively by memorizing frequent words. Use these colorful cards for reading practice or assessment while learning to read sight words by grade-level. These flashcards are based on the Dolch sight word lists K-3.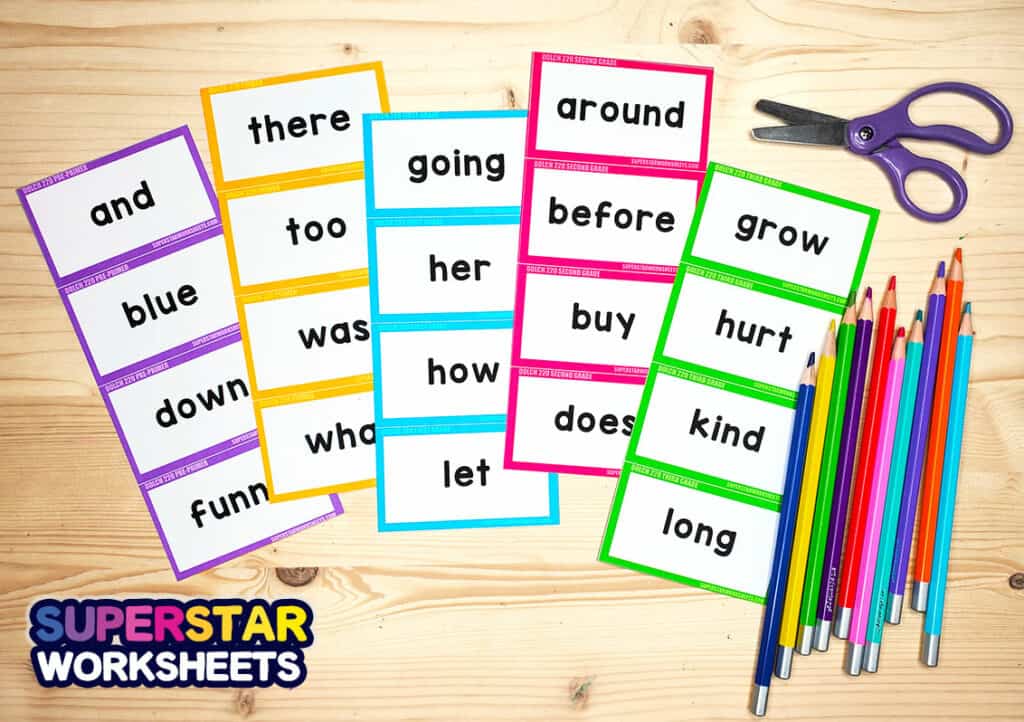 Printable Sight Word Flashcards
These free printable Dolch sight words flashcards will engage young learners in reading skill practice, games, and assessment. Whether you are learning Dolch Pre-Primer, Primer, or 1st-3rd sight words, your students will love the bright colors on these printable flashcards. Really dig deep into sight word practice with our Sight Word Curriculum!
Dolch Sight Word Flashcards
FREE sight words flashcards based on the Dolch sight word list are easy to use! Simply print on cardstock and laminate for extended use. Once laminated, cut out each card and add it to a binder ring to easy storage. Students can read each sight word, trace the words to practice their writing and fine motor skills, and these cards can be easily used to play learning games! You'll love that we've color-coded each grade level to match our Sight Word Lists!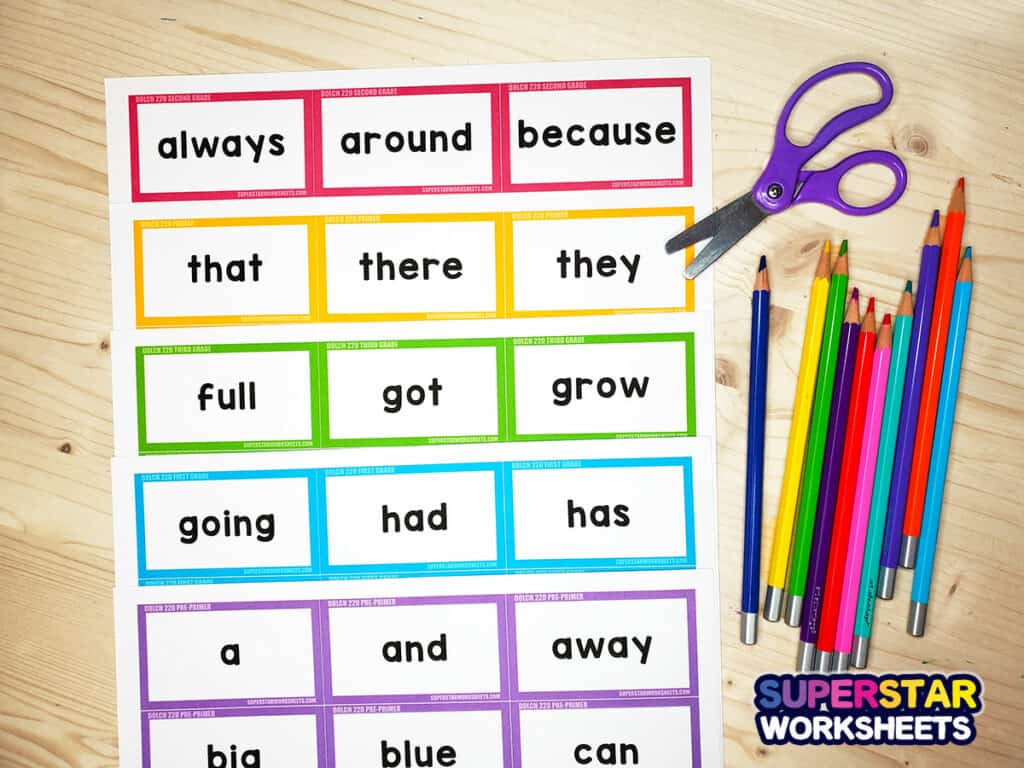 Dolch Sight Words PDF
This resource is low prep and easy to use. Don't worry if you've mixed up your colored flashcards! Each individual card prints with the grade level notation for simple reference! You can sort your cards by color to separate back into grade-levels. Then, sort each grade alphabetically, or by frequency using our free printable Dolch Sight Word Charts.
Print two sets and students could play memory games with the cards. Want more? Practice reading, writing, and signing Pre-Primer sight words with our ASL Sight Word Mats.