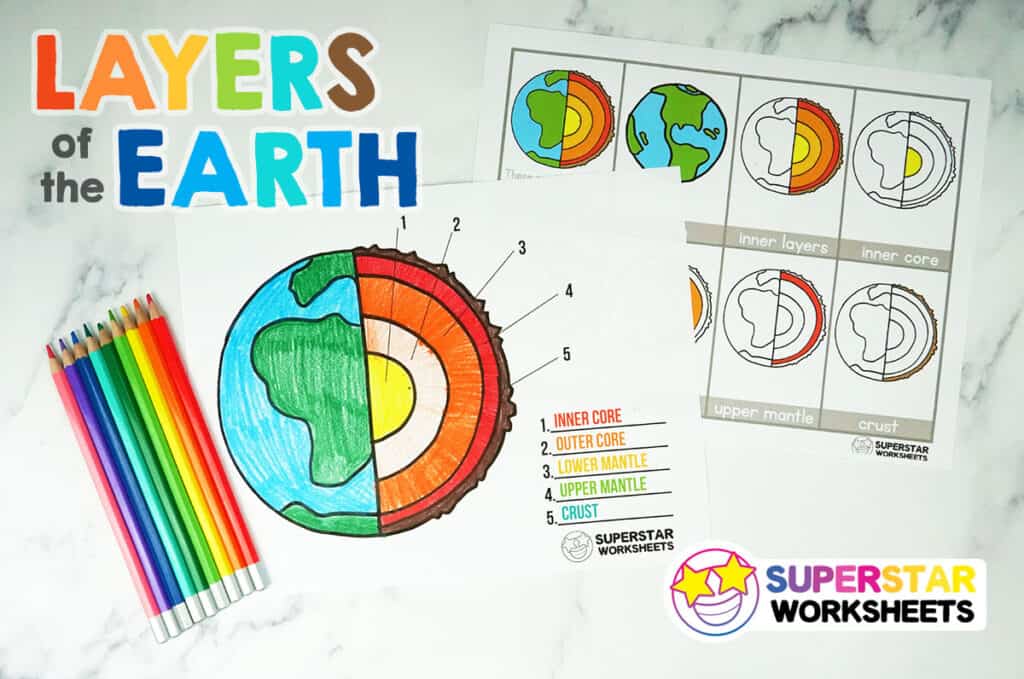 Free printable layers of the earth worksheets for kids! Print our Layers of the Earth diagrams, charts, coloring pages, nomenclature cards, labeling worksheets, and more today! Everything you need to teach your students about the earth's layers.
Free Layers of the Earth Worksheets
Layers of the Earth Diagram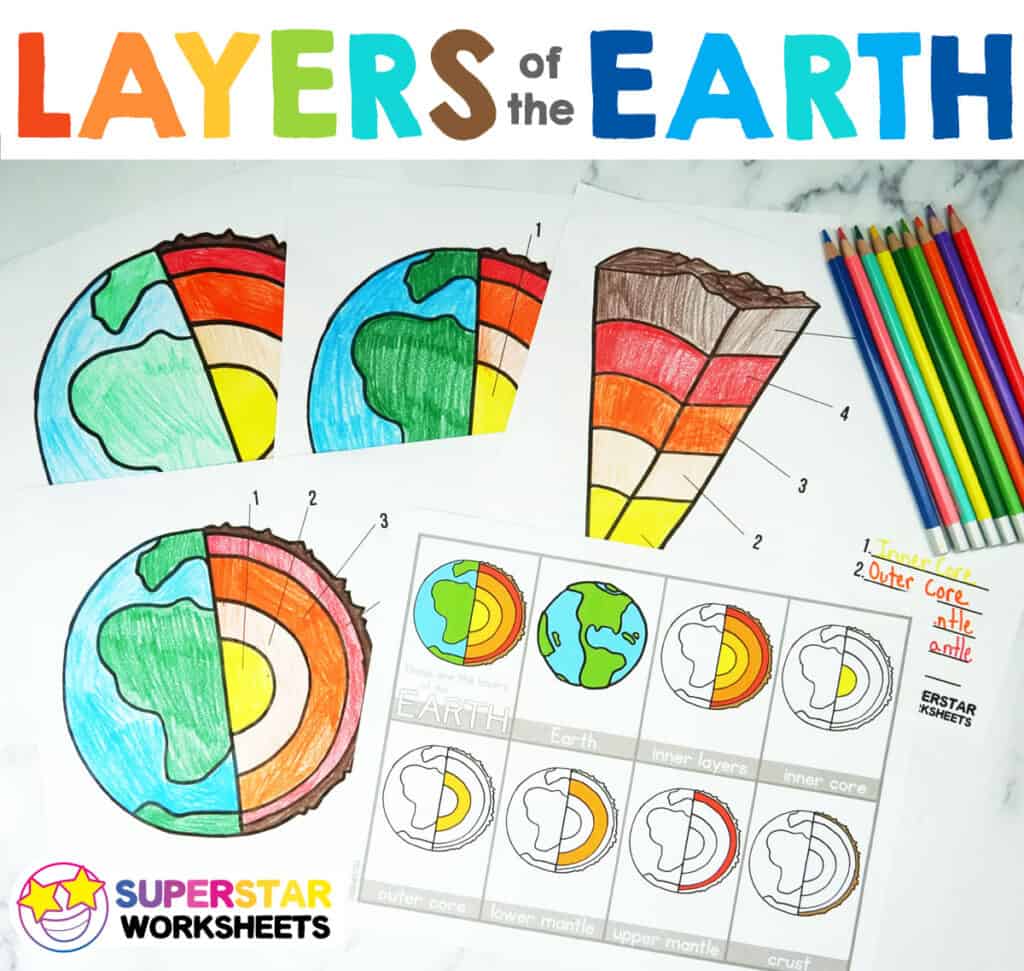 Did you know there are 5 layers of the earth? If you weren't aware, your kids probably weren't either! Take advantage of our free layers of the earth worksheets that will teach your children (and maybe you?!!) simple facts about our amazing planet. These free earth printables are perfect as Earth Day worksheets for your school at home, homeschool, or classroom. An Earth Day worksheet is guaranteed to provide visual and kinesthetic learning with our huge planet.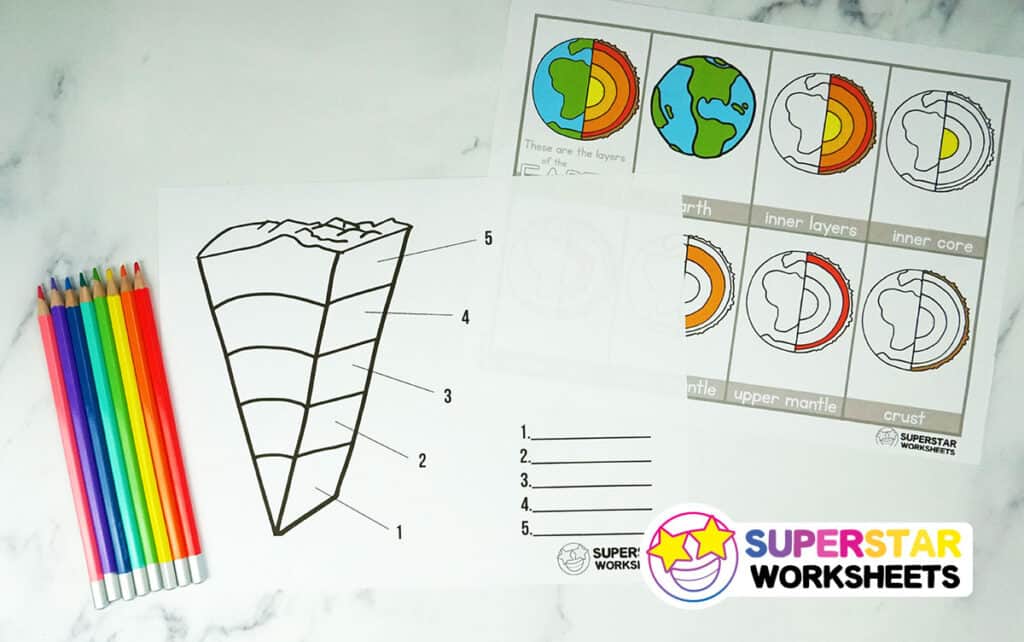 What are the Layers of the Earth?
You'll discover that our planet contains 5 layers: inner layer, inner core, outer core, lower mantle, upper mantle and crust. Pair it up with layers of the earth book either at the library or on Amazon.
Layers of the Earth Project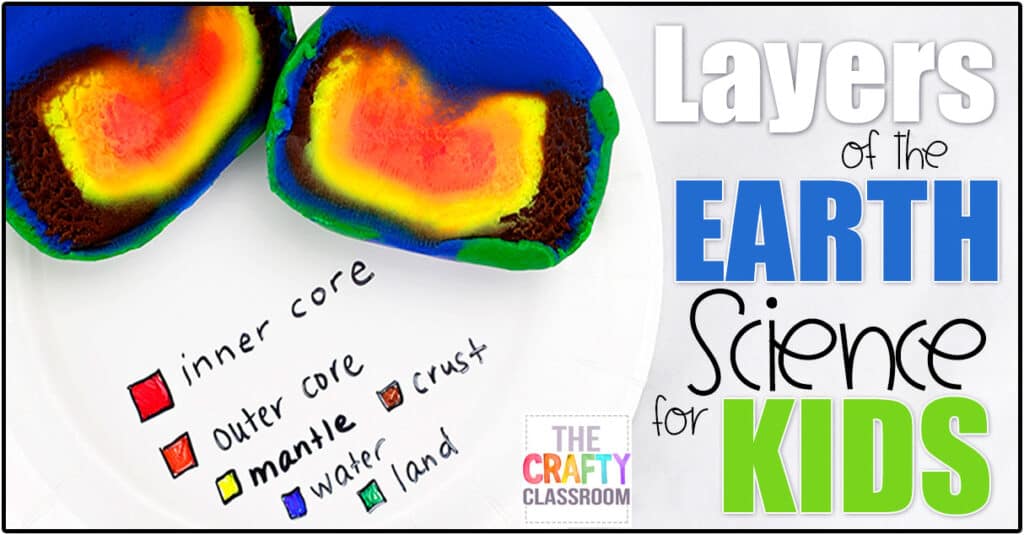 Free Landform Worksheets