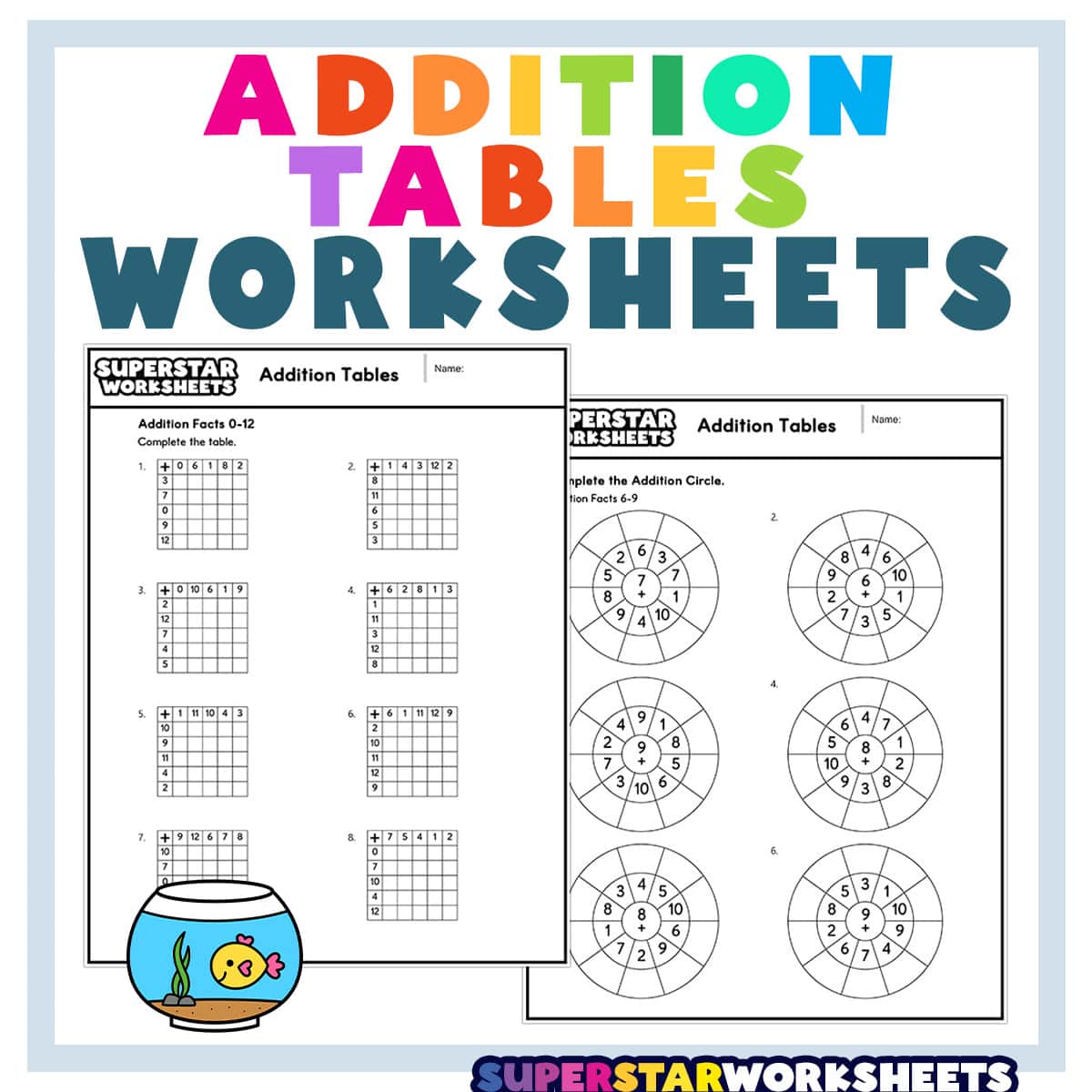 Addition Table Worksheets feature addends from 0-12 and provide single-digit addition equations where students must find the sum. This math concept of adding up to find the sum of an equation is easy to teach with these free, printable PDF worksheets because they feature an answer key! Grab your adding practice pages today or take your math lesson to the next step with our Interactive Math curriculum!
Addition Drills Addends to 12
Practicing double-digit addends is easy with our addition table worksheets to twelve. These pages feature addends from 9-12 giving students a fun way to practice solving addition equations.
Addition Drills Addends 0-12
The following three pages feature a variety of addends from 0-12. These pages reinforce all of the addition learning your students have had so far.