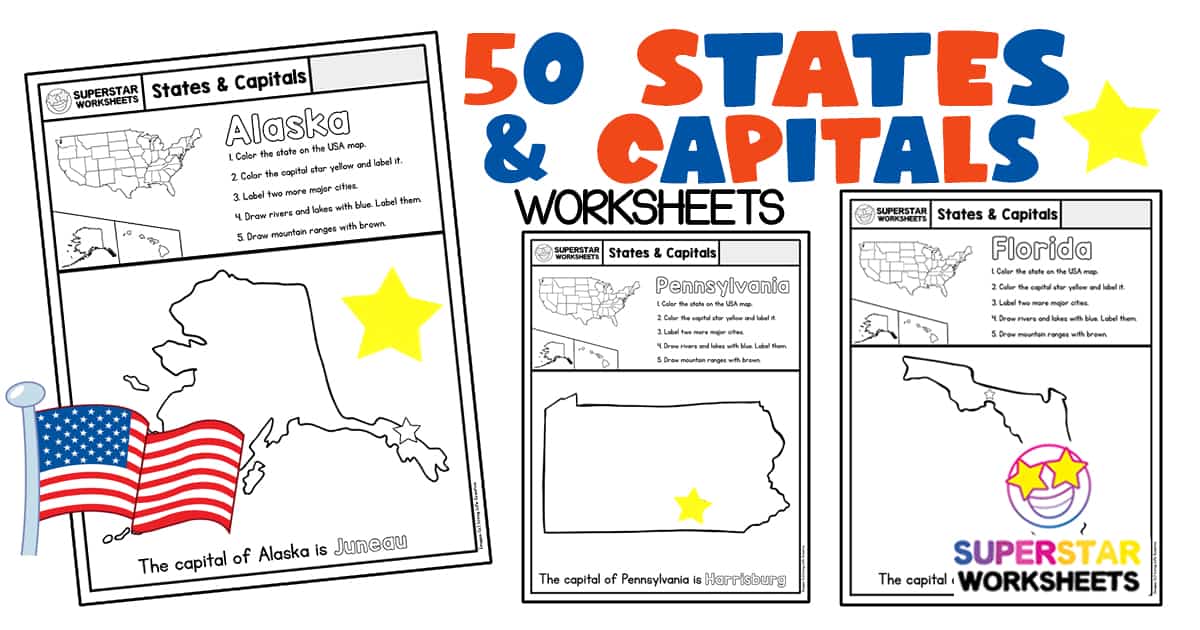 Join us on a journey through our states and capitals worksheets! They are a ticket to helping your students work on geography, cartography, reading, writing, research, and more! They are simple enough to add to a homework pack or to use in class. Your students will get to learn more about their home state and capital as well as many more. Geography will open doors and your student's minds! Are you looking for more geography lessons for your class or homeschool? Take a look at our 50 States Brochures Research Pack!
United States and Capitals Worksheets
Each of our state and capital worksheet will have your students coloring in the state on the full US map, coloring in and naming the capital, labeling and marking two more major cities, drawing and naming lakes and rivers, and drawing mountain ranges. These 50 state worksheets will combine education and fun as students get to color and learn at the same time.