If you're looking for butterfly life cycle worksheets that are simple, yet effective for teaching all about butterflies, we've got you covered! You'll find these butterfly worksheets free to use and easy to print with an instant download.
You'll find our 4 free butterfly worksheets below, we hope you find them a wonderful resource for your learning centers!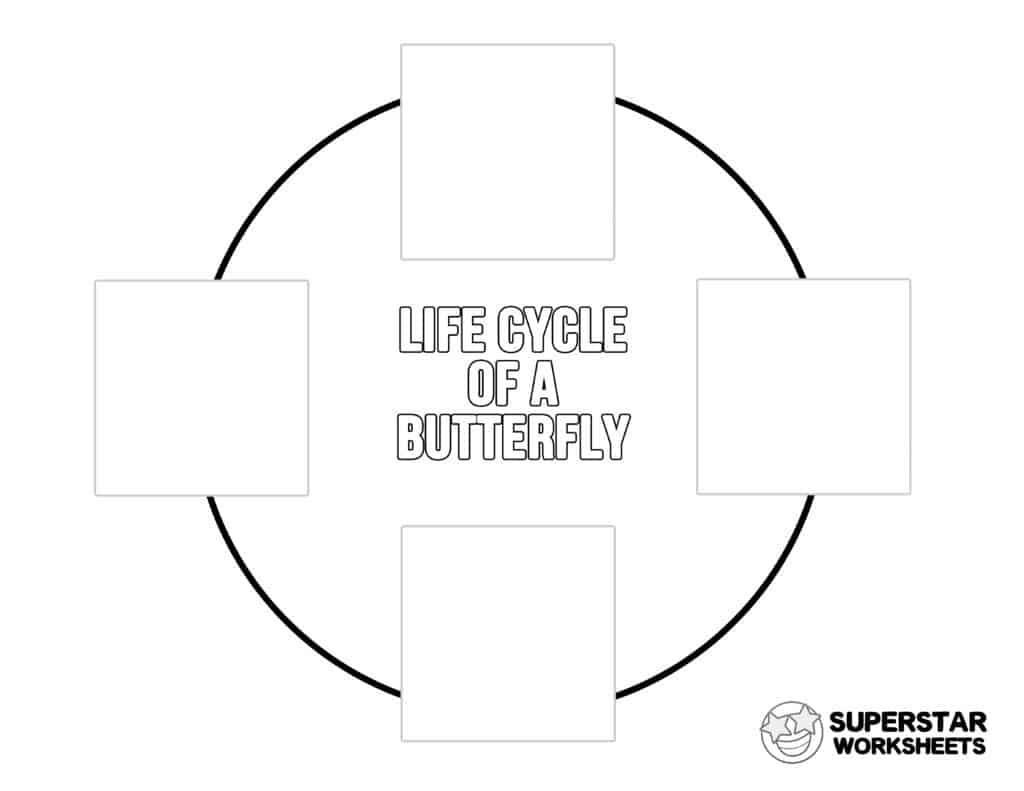 This blank life cycle of a butterfly chart can be used to allow students to draw their own butterfly life cycle images or even as a cut and paste butterfly worksheet.
This butterfly life cycle coloring page if perfect for younger children. It's a larger size so your child has lots of room to get creative with their coloring skills.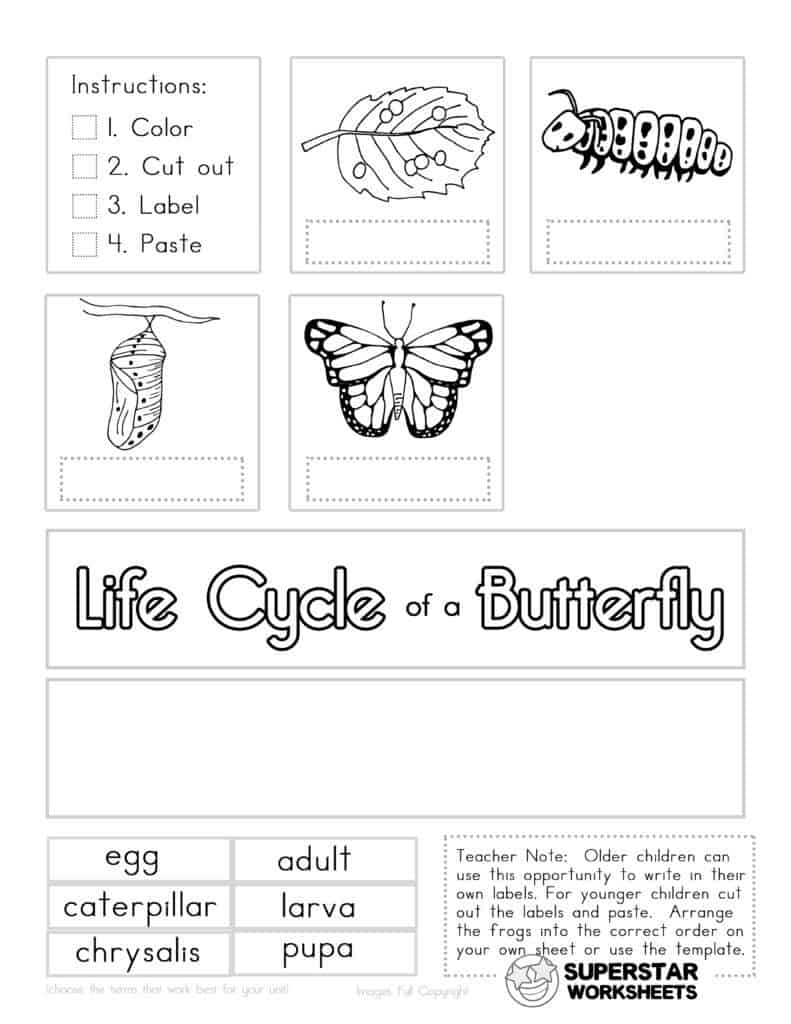 Download this interactive worksheet for a fun cut and paste butterfly life cycle. Students can color, label, and arrange the different stages of life in the correct order.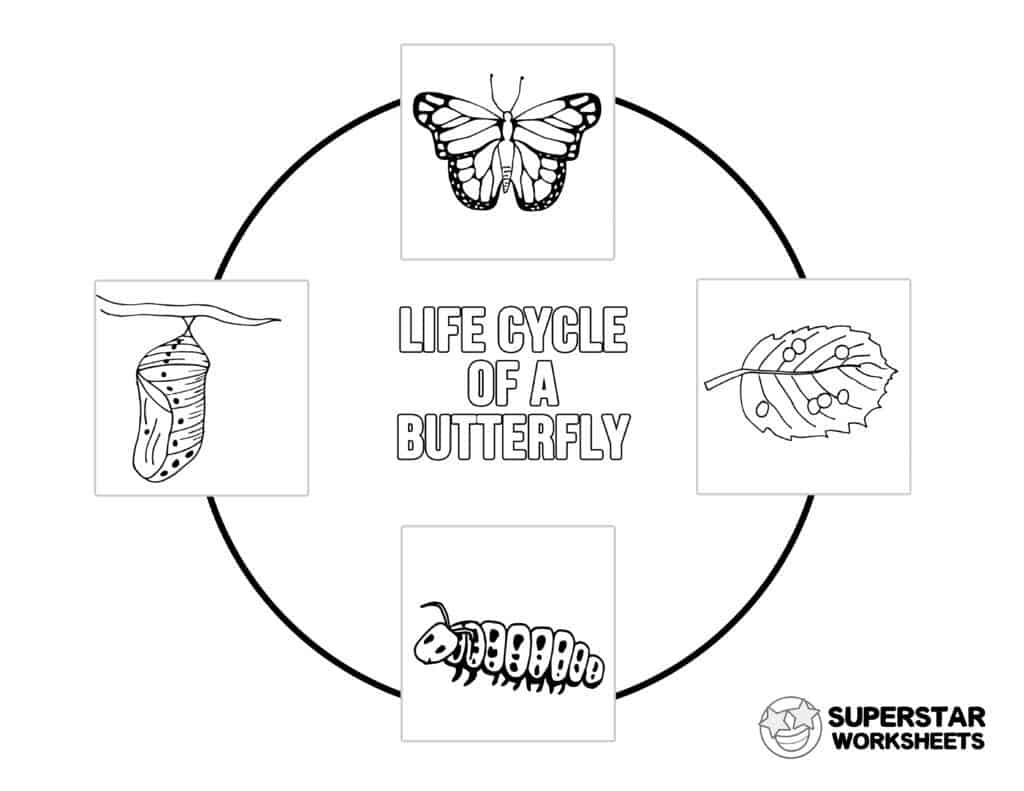 Utilize this chart to teach the life cycle of a butterfly from egg to maturity. Add this and any worksheets to your science notebook or butterfly journal.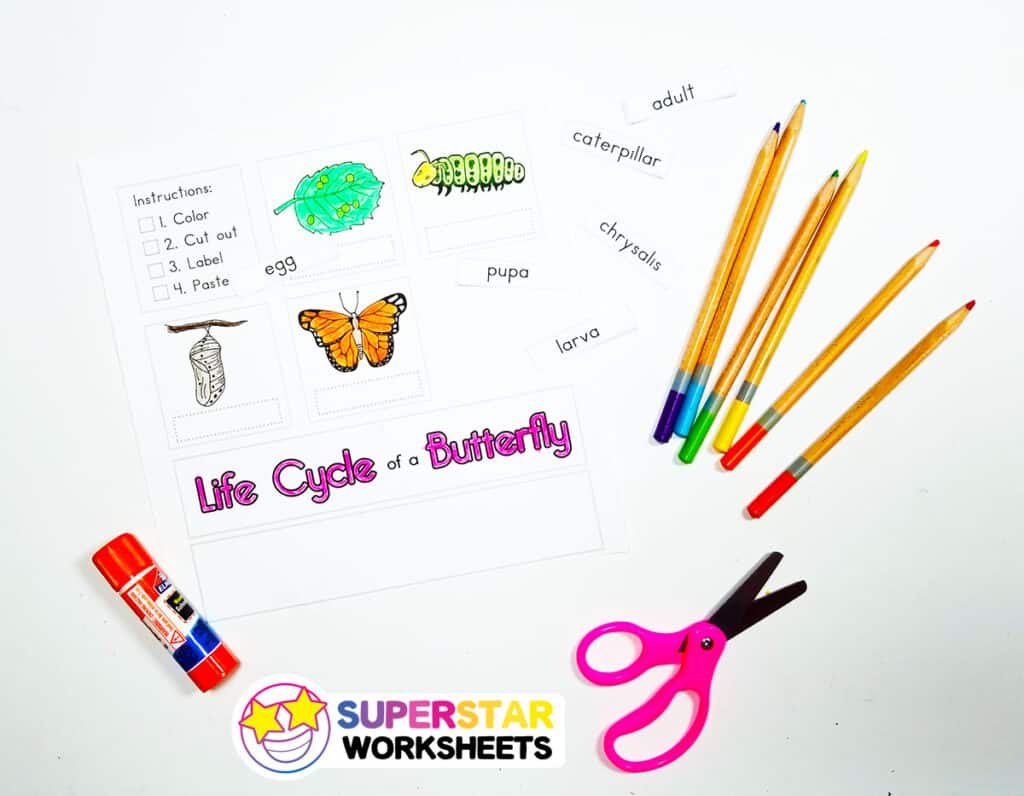 Butterfly Life Cycle Worksheets
Our free butterfly worksheets include several options for life cycle learning. You'll find not only free butterfly life cycle cut and paste resources, but printable butterfly life cycle worksheets for younger and older students:
Handy life cycle butterfly reference chart
Butterfly life cycle worksheet
Caterpillar and Butterfly coloring page
Blank butterfly cycle worksheet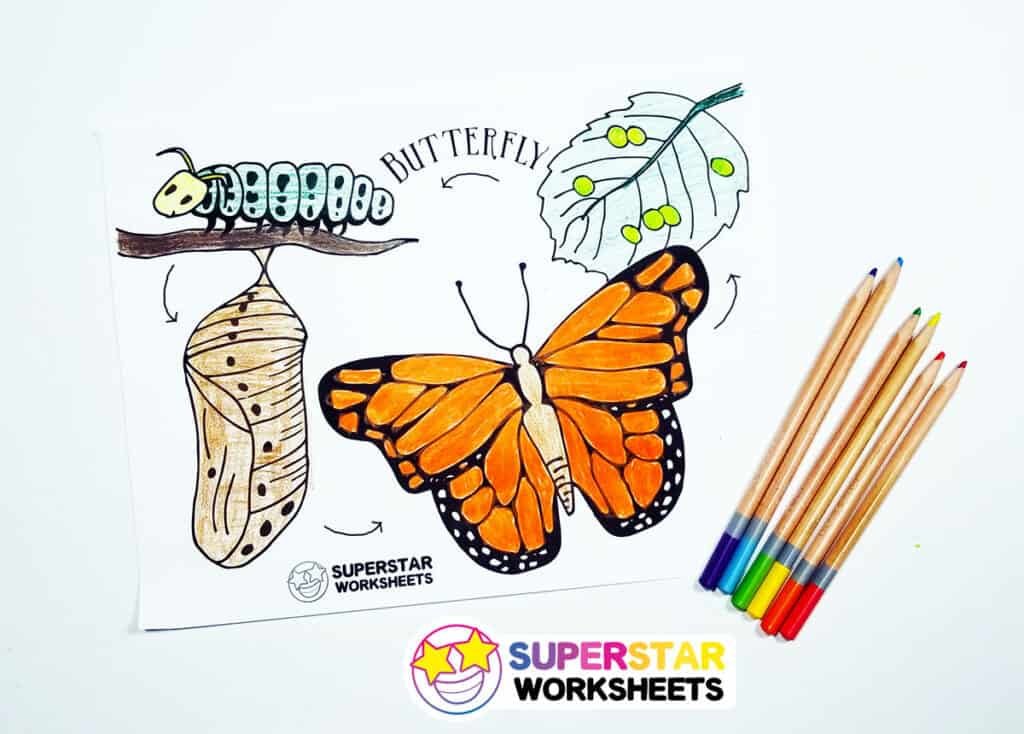 Butterfly Worksheets
Discover our free printable butterfly worksheets as a valuable resource for teaching your children about life cycles. Life cycles are all around us and a butterfly transformation from seed to adult maturity is the perfect way to help your child understand life in general.