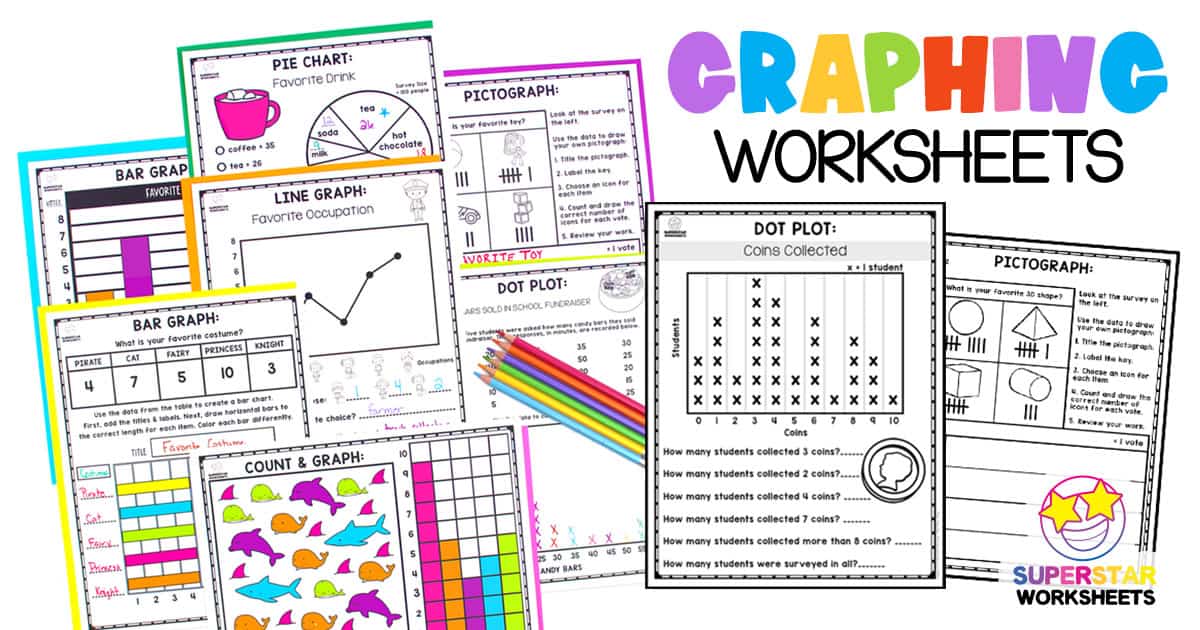 We hope you enjoy our free, printable graphing worksheets for kindergarten. You will find pie charts, count and graph, pictographs, dot plot, line, and bar graphs! We recommend using these activity with K-2 math students to build important math skills. These graphing worksheets are great for morning workstations, early finishers, and take-home activities. Are you needing more graphing worksheets? Take a look at our Graphing Activity Bundle!
Count and Graph Graphing Worksheets
Our count and graph worksheets will be a hit in your classroom. These count and graph worksheets visually illustrate raw data in picture form. You and your students will enjoy these graphing worksheets as they get to color while practicing counting, graphing, and collecting data all in one sheet!
Pictograph Graphing Worksheets
What is your favorite water activity? How about your favorite toy? Our pictograph graphing worksheets take fun topics and ask your students to read the raw data and create pictographs. Each picture graph worksheet has clear instructions for your students to follow. When they are done, they will have a complete view of the data.
Dot Plot Graphing Worksheets
Paragraph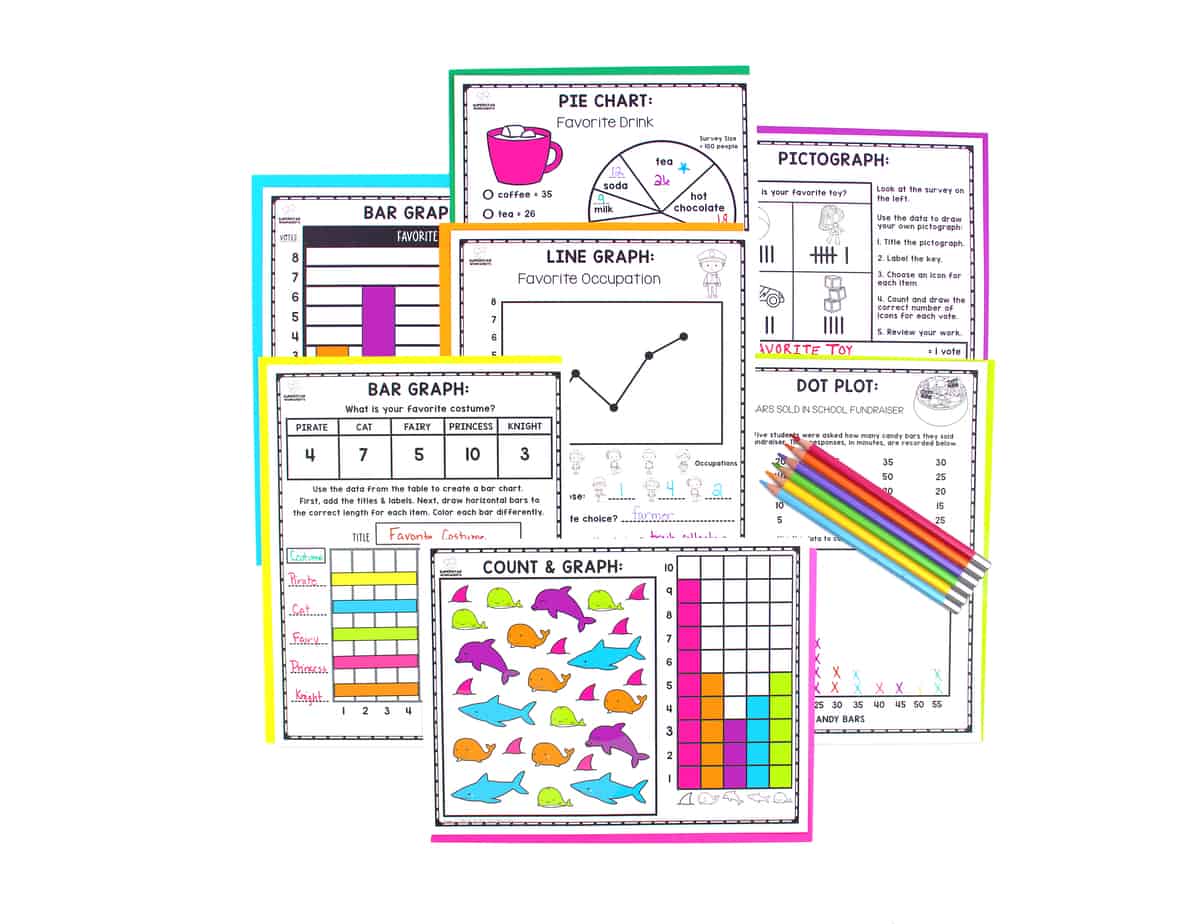 Line Graph Graphing Worksheets
Line graph worksheets are a great way to show data. Your students will learn to read, make, and understand them throughout their years of schooling. Now is a great time to get them started. Our line graph worksheets are fun and inviting, letting your students enjoy math as their gain knowledge of graphs.
Bar Graph Graphing Worksheets
Graphing is an important tool for mathematics. These bar graph worksheets will help your students learn comparing, sorting, counting, organizing, and analyzing. Our worksheets are great for teaching graphing for kindergarten and helping your students get a head start in math.
Pie Graph Graphing Worksheets
Your students will learn about the parts-to-whole relationship as they work through these pie graphing worksheets. They are a great way to help your students learn about percentages in a visual way. Pie charts help your students see great than, less than, and equal to in a clear way.