Easter Word searches are the perfect resource for your spring activities. These spring word searches promote beginning reading skills while also improving problem-solving and visual-spatial skills. Include these engaging activities in your preschool/elementary classroom or homeschool classroom as a fun and educational resource. The best part? They are totally free! Grab your very own copy of our Fine Motor Holiday Bundle to keep the Easter (and every other holiday, too!) learning fun and engaging this year.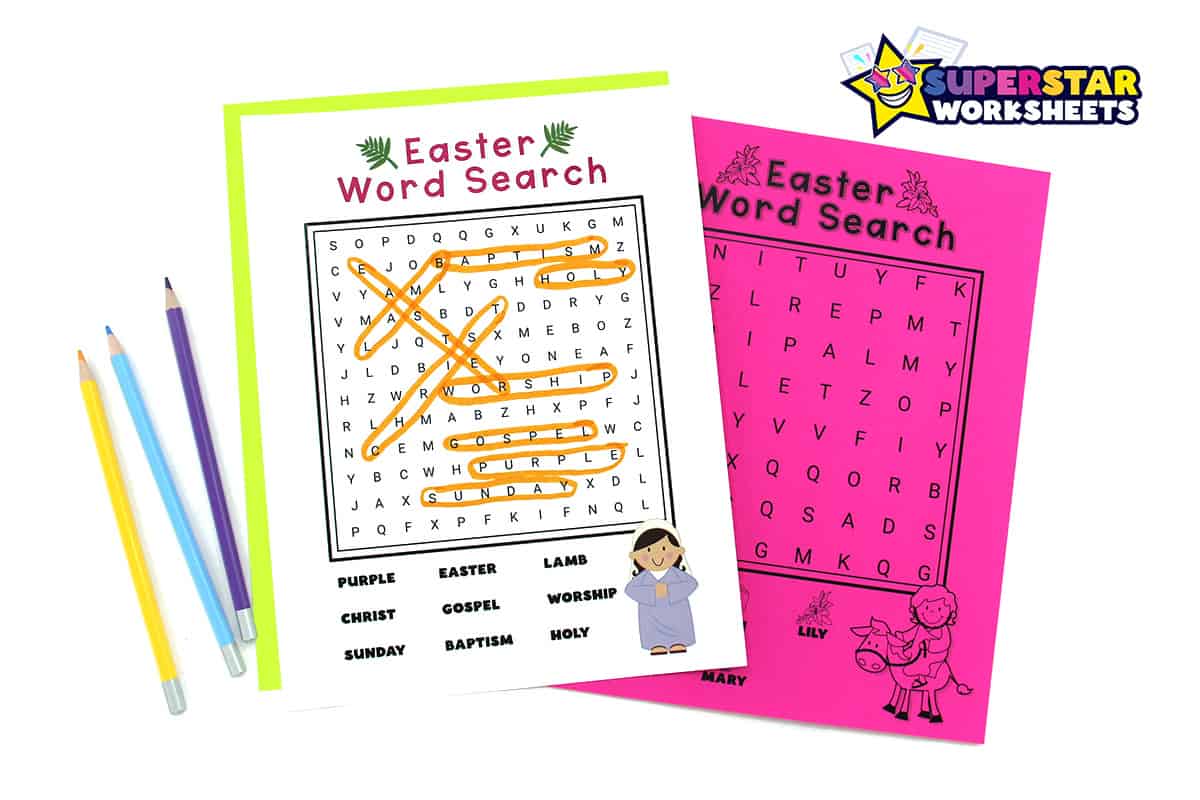 Easter Wordsearch PDF
Use these word searches with your students to help them learn about Easter and make it fun! Our Easter Word Searches are a great resource for Sunday school teachers and religious-based elementary school teachers. You will find a variety of options to choose from preschool, kindergarten, first, or second grade. Each level has a variety of ability-level searches to choose from. They are perfect for learners of all levels!
Preschool and Kindergarten Wordsearch
The following word searches contain both religious and secular words. There are black and white and colored options to choose from and there are a variety of reading ability levels to use.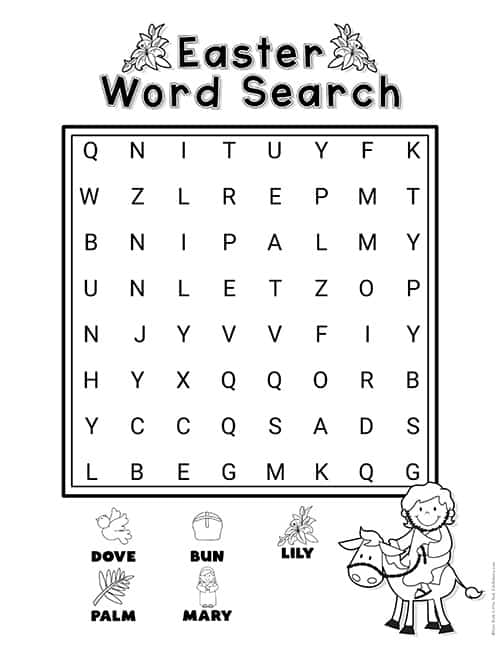 Free black and white Easter word search for preschool. Your students will easily decipher the words based on the pictures.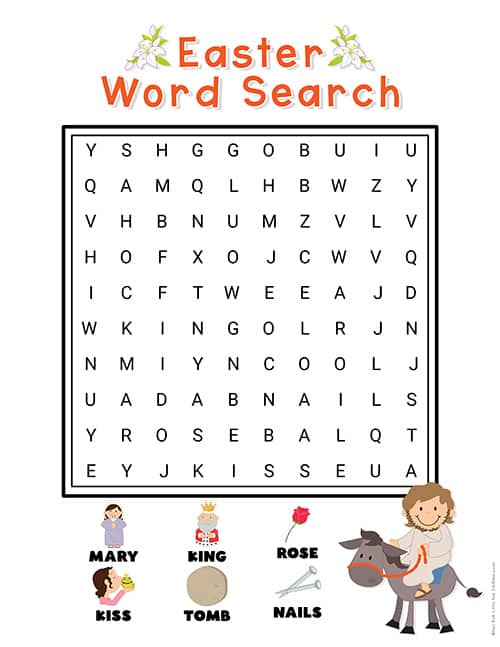 Your preschool students will love this full-color religious word search. They will find six words matching the pictures.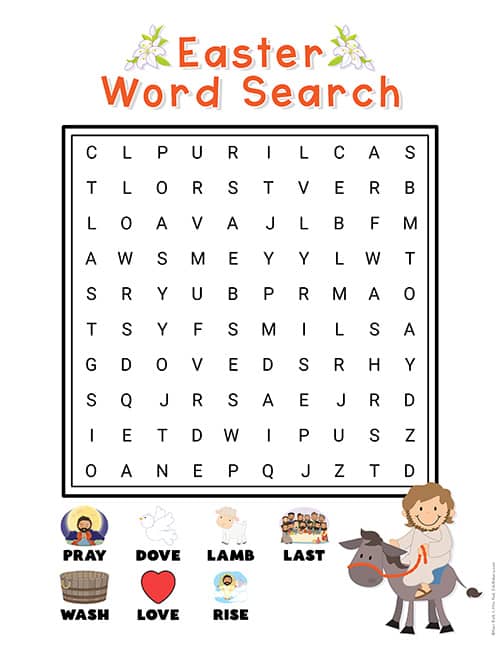 Preschool students with a high reading ability will LOVE this medium-level word search. Download yours today!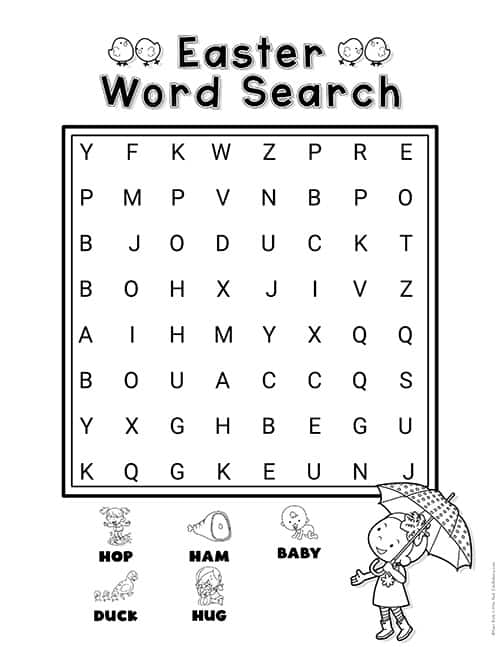 This kindergarten wordsearch features six secular words that are easy for students to read, spell, and find. This printable was created in black and white for easy printing capabilities.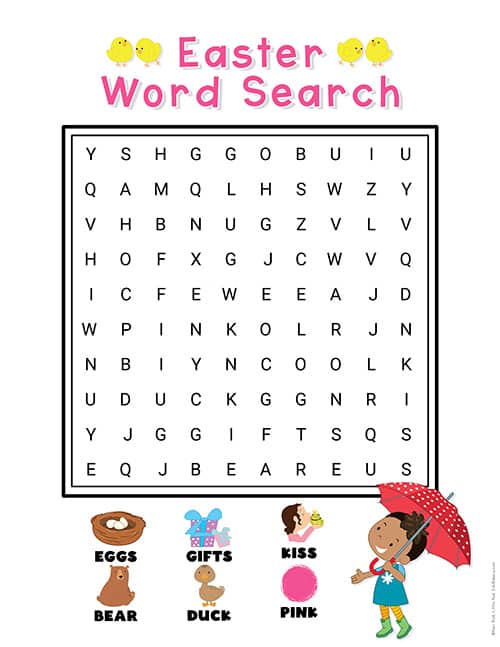 Free kindergarten word search to add to your Easter lessons this year. This full-color word search contains six easy-to-read words with pictures that match. Your students will learn to spell, read, and problem-solve with this printable.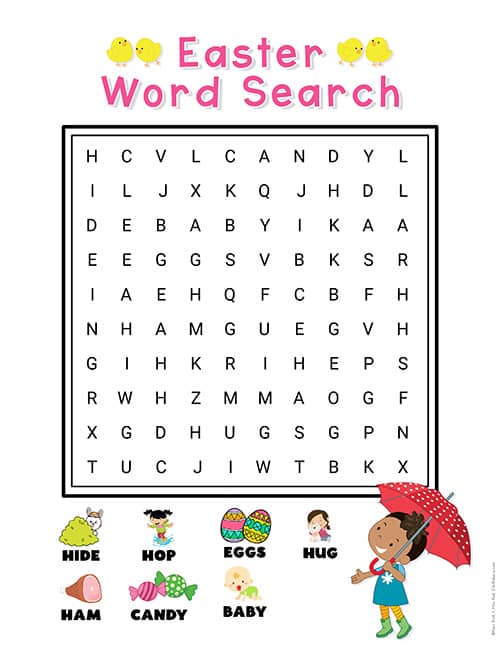 Higher-level kindergarten students? Check out this medium ability secular word search for your students! This Easter-themed for search makes teaching your Easter lessons more fun and engaging for students!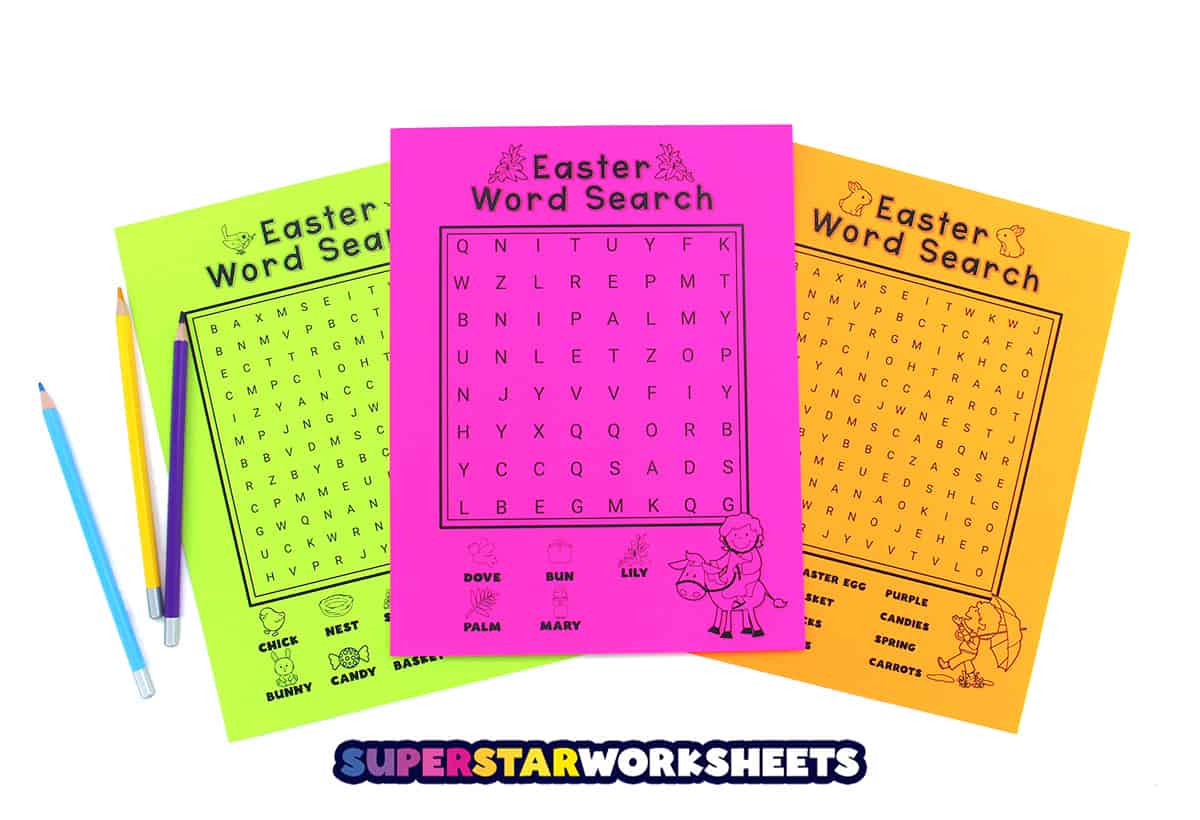 Free Easter Wordsearch
Easter word search puzzles are fun, engaging, and educational! They teach students a variety of visual-spatial and problem-solving skills. Simply print the desired pages so your students can solve them. These pages are beautifully printed on bright spring colors or choose to print them on white and let your students "highlight" each word with a bright color of their choice. Pair these word searches with our Cross Easter Crafts for kids. Their learning will be fun and engaging!
First Grade Wordsearch
Below you will find 6 different Easter word searches for your first-grade students. These word searches range from a medium-reading ability level to an advanced level.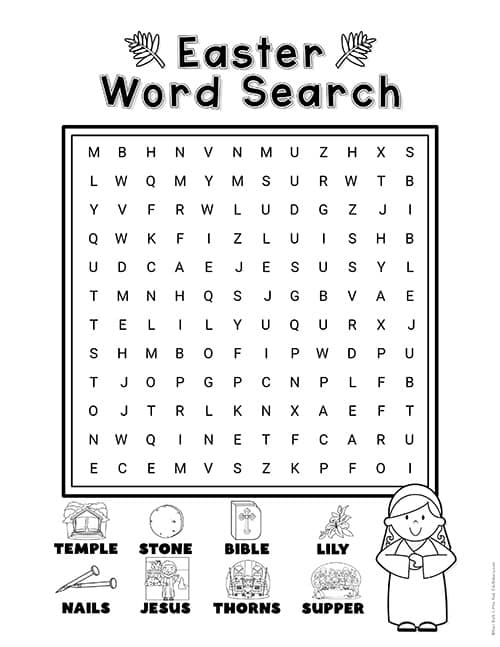 Black and white religious Easter word search for first-grade students. This printable activity page features 8 words with pictures. Download yours today!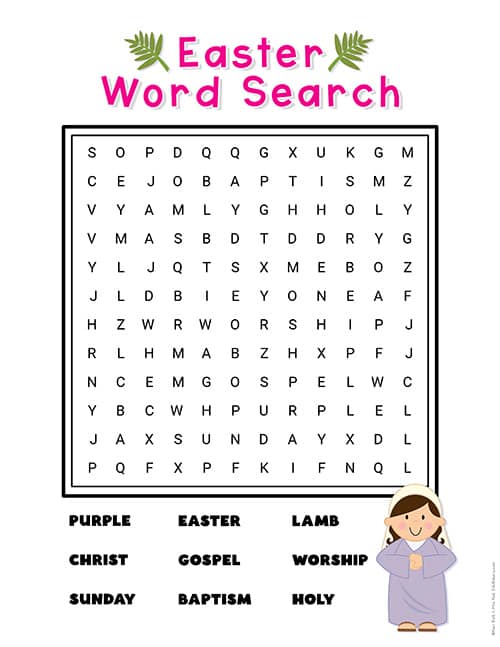 This free Easter word search contains nine religious Easter words for your students to read, find, and spell this spring. Print in color to really impress your students!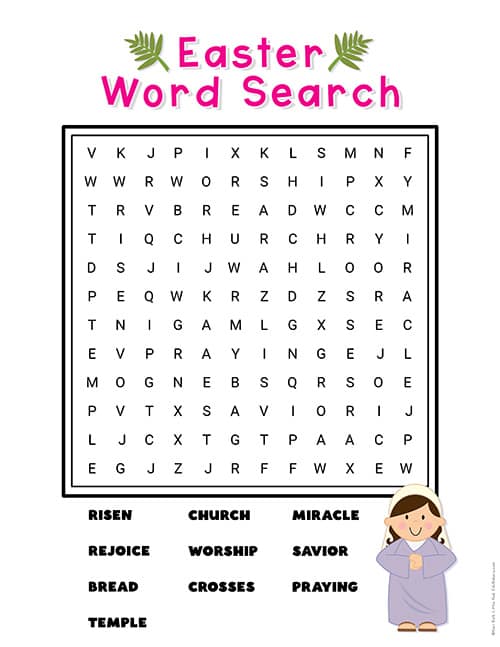 Grab your very own copy of this religious Easter word search. This printable search is considered "advanced" because it provides students with 10 different words to read and find.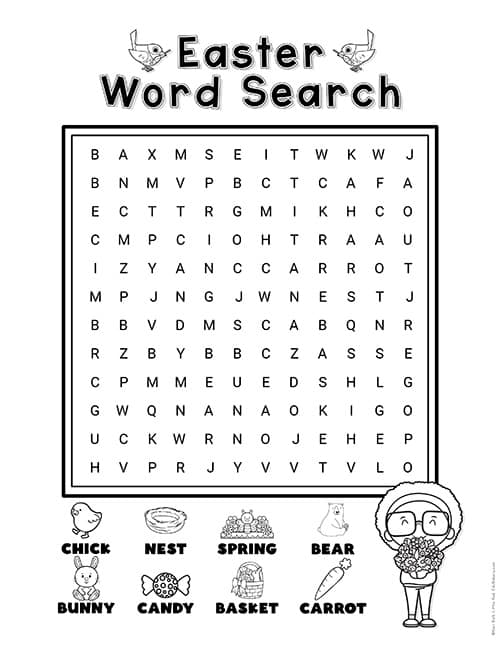 Your first-grade students will enjoy finding 8 secular Easter words on this word search activity page. Each word is paired with a picture making this a medium-level activity for first grade students.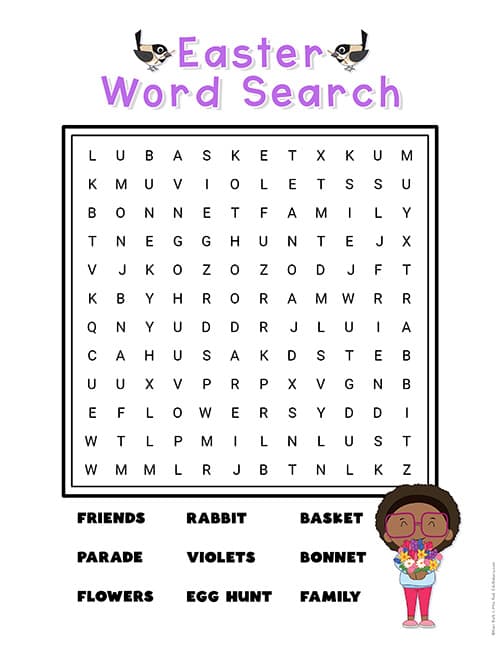 Free medium-level Easter word search for first grade. This full-color printable worksheet features nine secular words all about Easter. Grab this printable activity page and print on white paper as soon as today!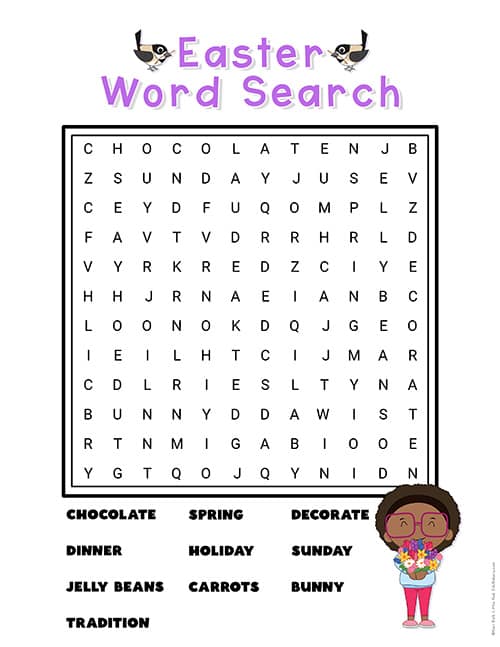 Level up your Easter learning with our advanced-level word search for first-grade students. This activity page features 10 engaging secular words like tradition, jelly bean, Sunday, and bunny. Download yours now!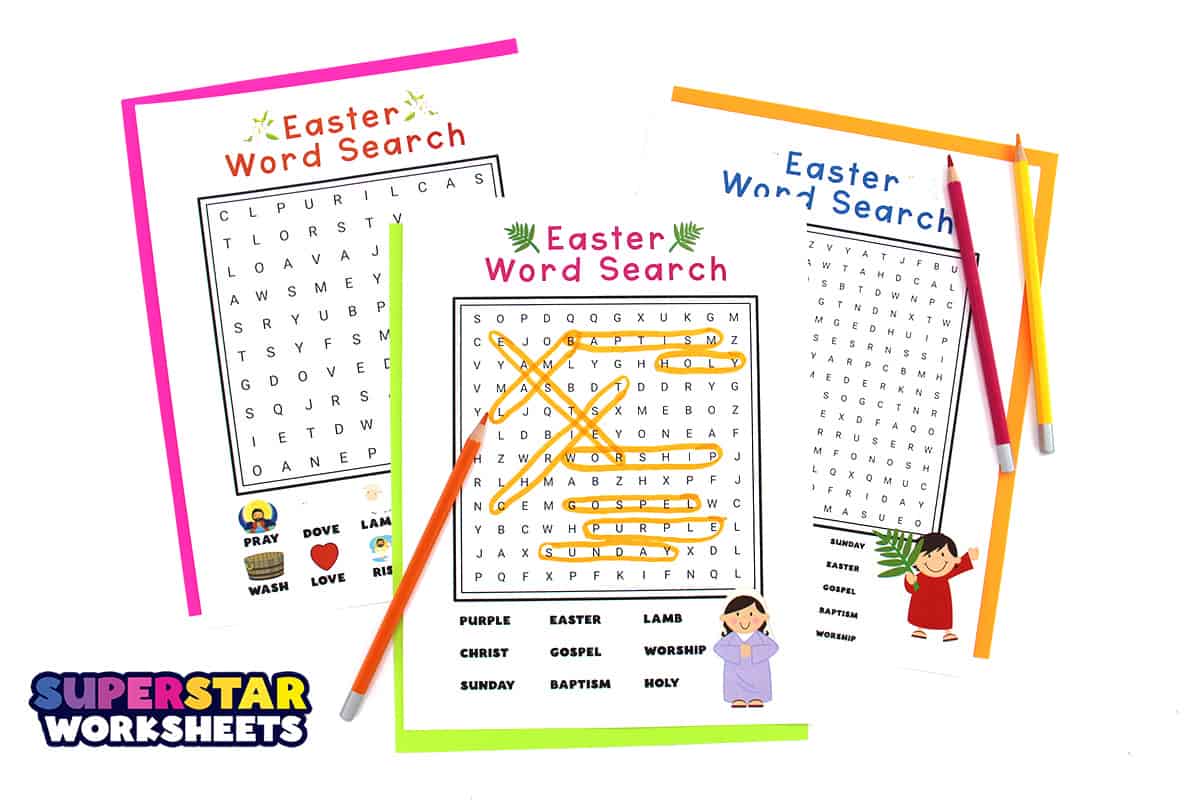 Children Easter Word Search
These free printable word search pages have been designed with your classroom in mind. Print, laminate, and use again and again! This game has a variety of different difficulty levels so you can challenge your students at any development level. Give the kids a break from traditional worksheets; they'll love the variety and learning that is a part of this engaging game! Provide your students with even more Easter fun when you incorporate our Easter Egg Coloring Pages into your learning!
Second Grade Wordsearch
The following printables are designed for second-grade students. Print any (or all) of these free word search pages to use in your classroom or homeschool setting this spring!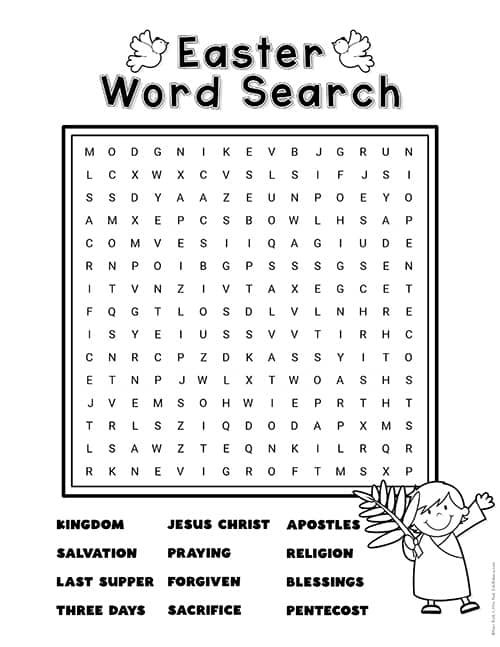 Here's a black-and-white, easy-to-print religious word search based on the Easter holiday. Free and fun are words that describe this engaging printable.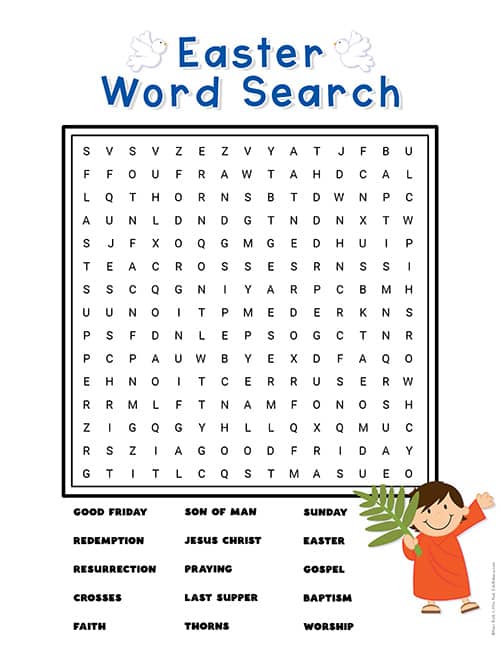 Want a full-color word search option for Easter? This free printable was designed to be "hard" for your second-grade students to complete. Featuring fifteen religious words about Easter, there's something for everyone!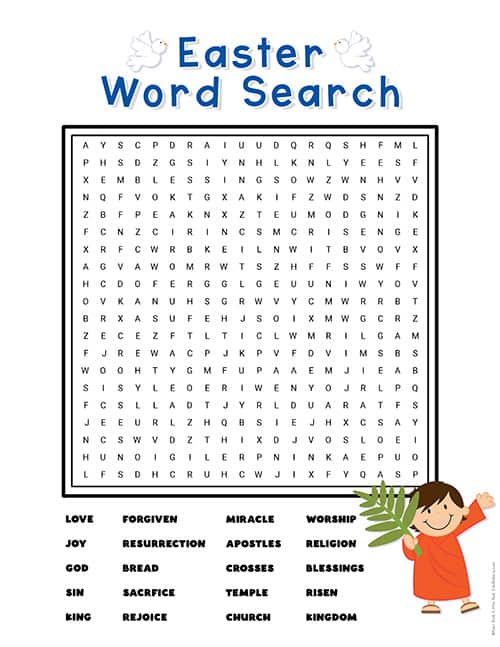 Free, advanced word search for second-grade students. This word search features twenty religious-based Easter words with adorable full-color clipart. This word search makes Easter lessons fun and easy to teach!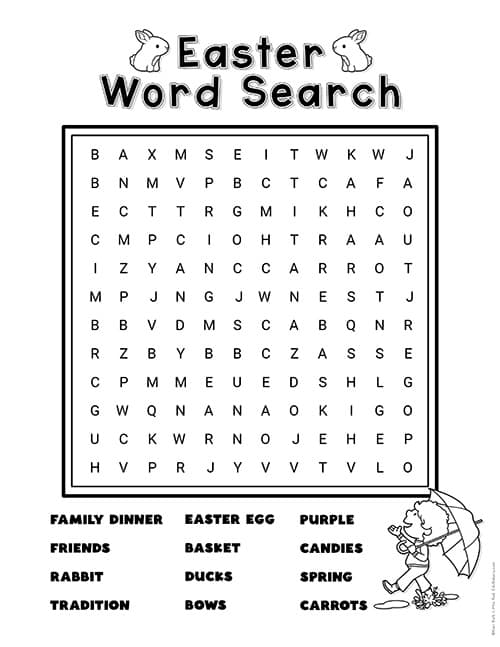 Here's a black and white Easter word search that features 12 secular Easter words. This word search is adorable and engaging for your young learners.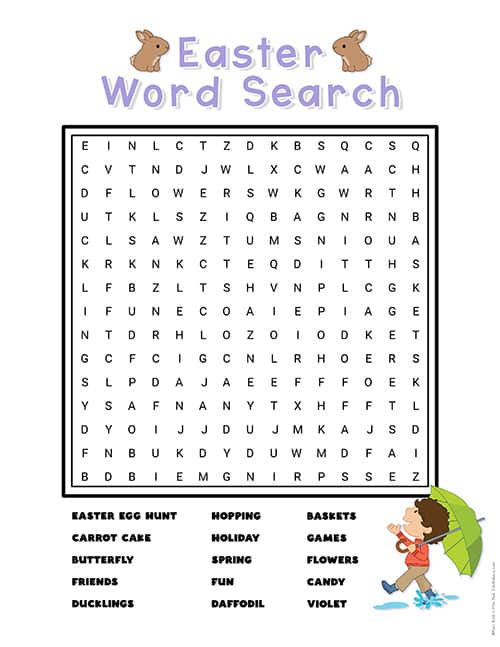 Want to push your second graders to read, spell, and problem-solve this spring? Here's a hard Easter word search featuring secular Easter holiday words. This is a full-color page with cut clipart.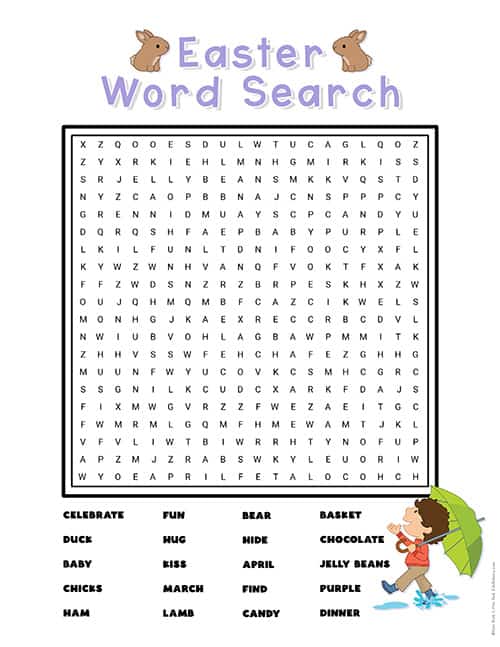 Full-color word search with advanced secular words for second-grade students. Your second-grade students will be begging for more with this adorable word search printable!