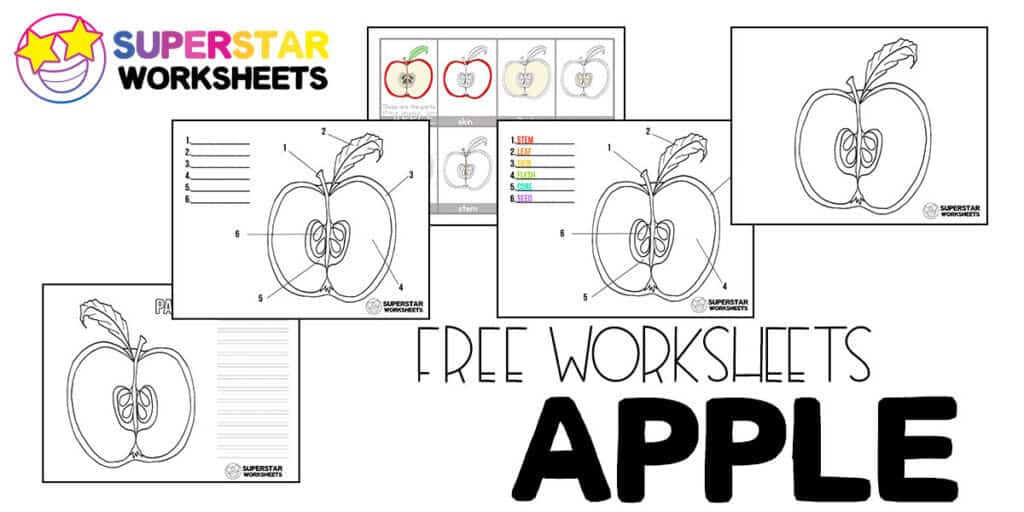 Kids everywhere love apples — many varieties are delicious and juicy. The best ones are freshly picked from your own backyard or orchard. Many children, however, might not know that there are several parts to an apple. That's why these free apple worksheets come in handy!
Apple Worksheets for Preschool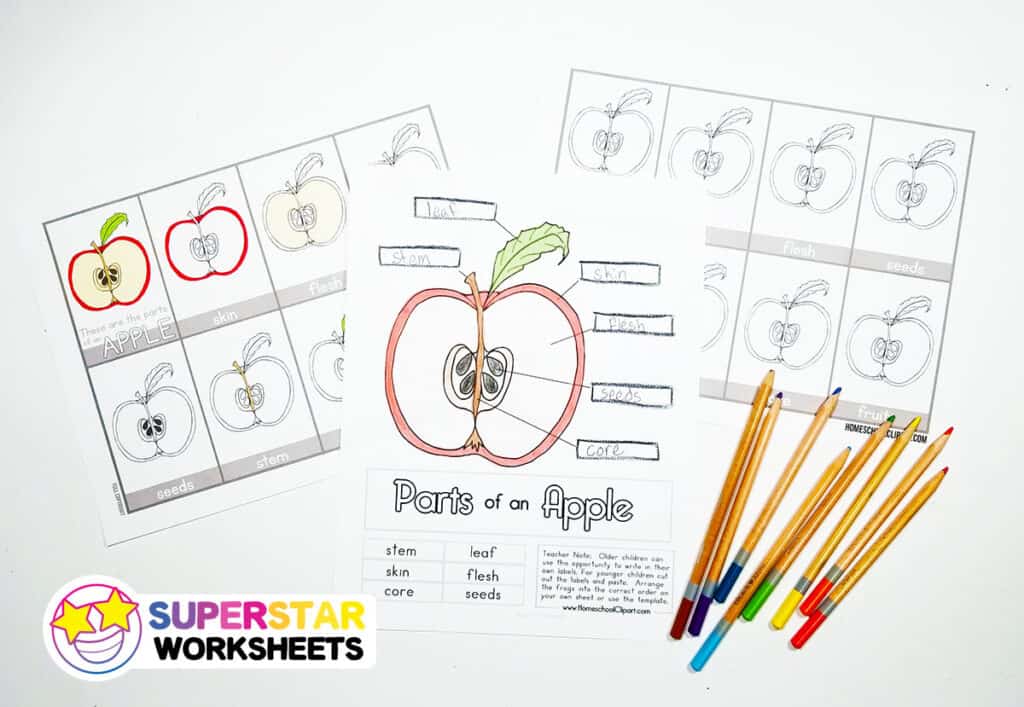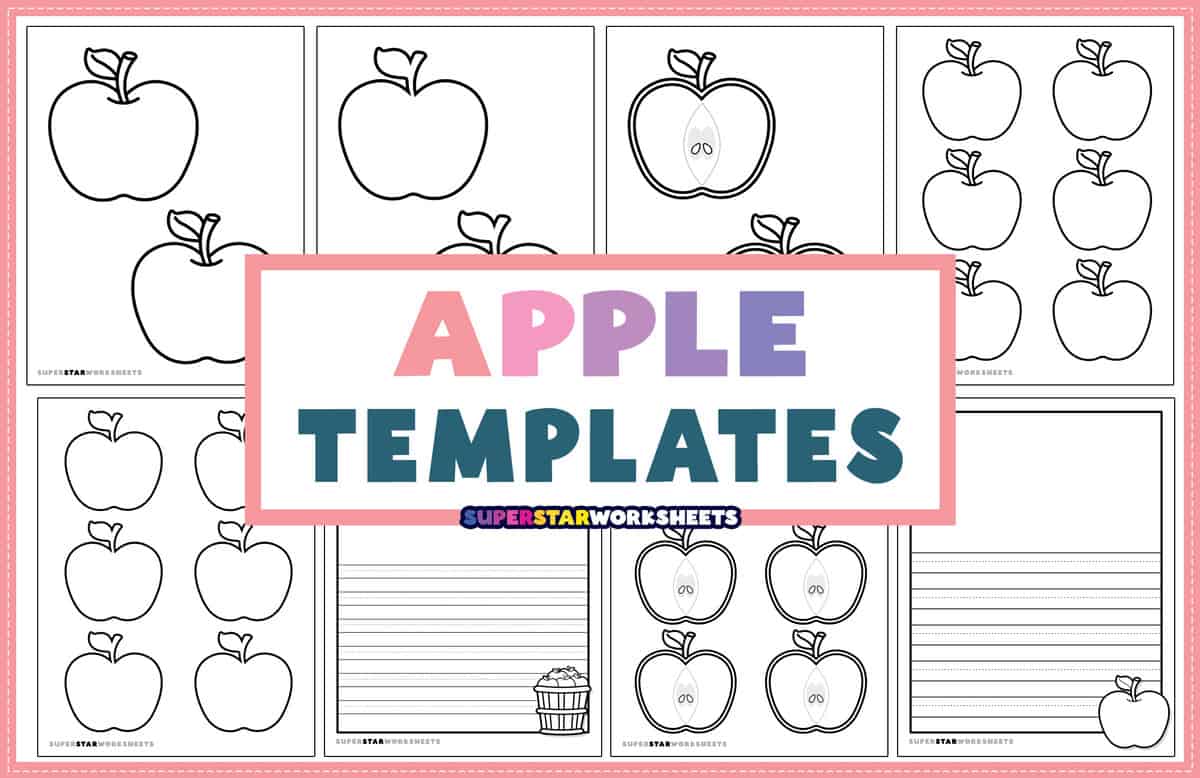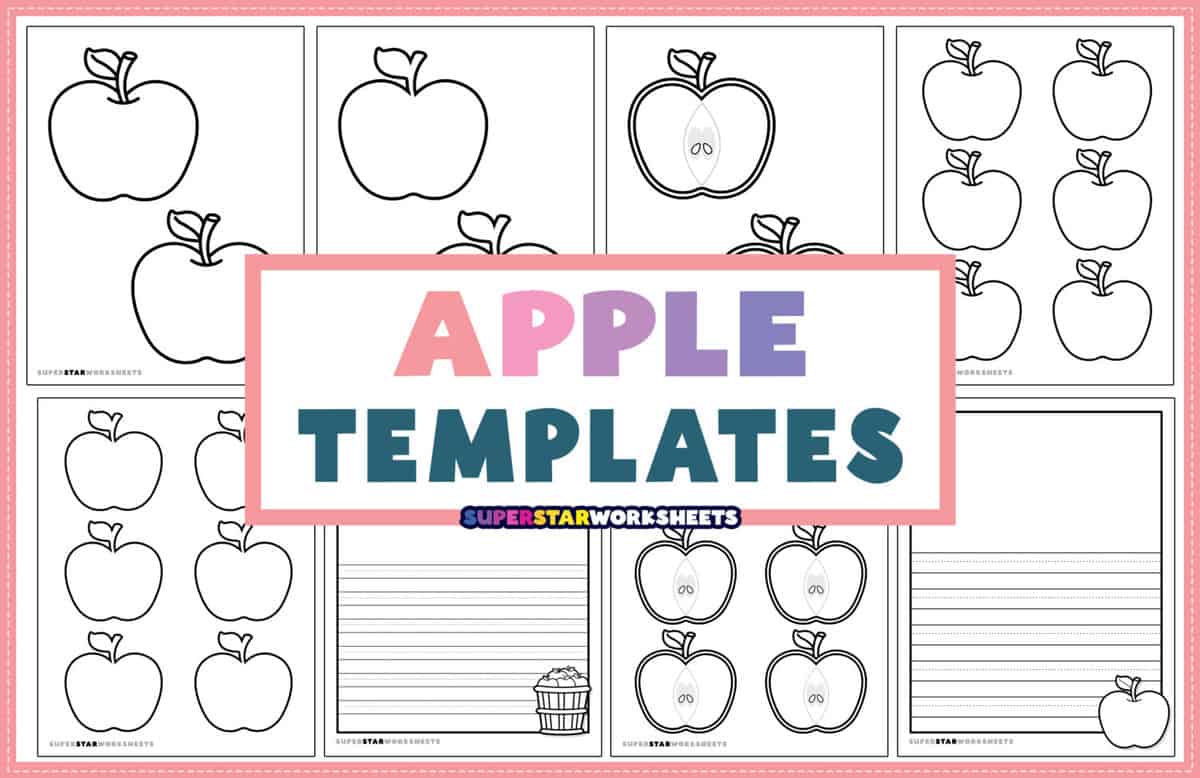 Try our free apple outline templates for easy kids apples science projects, art projects and more.
Apple Coloring Pages and More
We've got 7 FREE apple worksheets that include an apple coloring page for preschoolers, label the parts of an apple chart, pre-colored apple cards, black and white apple cards, blank apple chart, apple journaling page, and apple cut and paste worksheet. It's easy to use — just download, print, and grab some writing utensils.
Would you like even more fun and free science worksheets — try our parts of a flower worksheets!