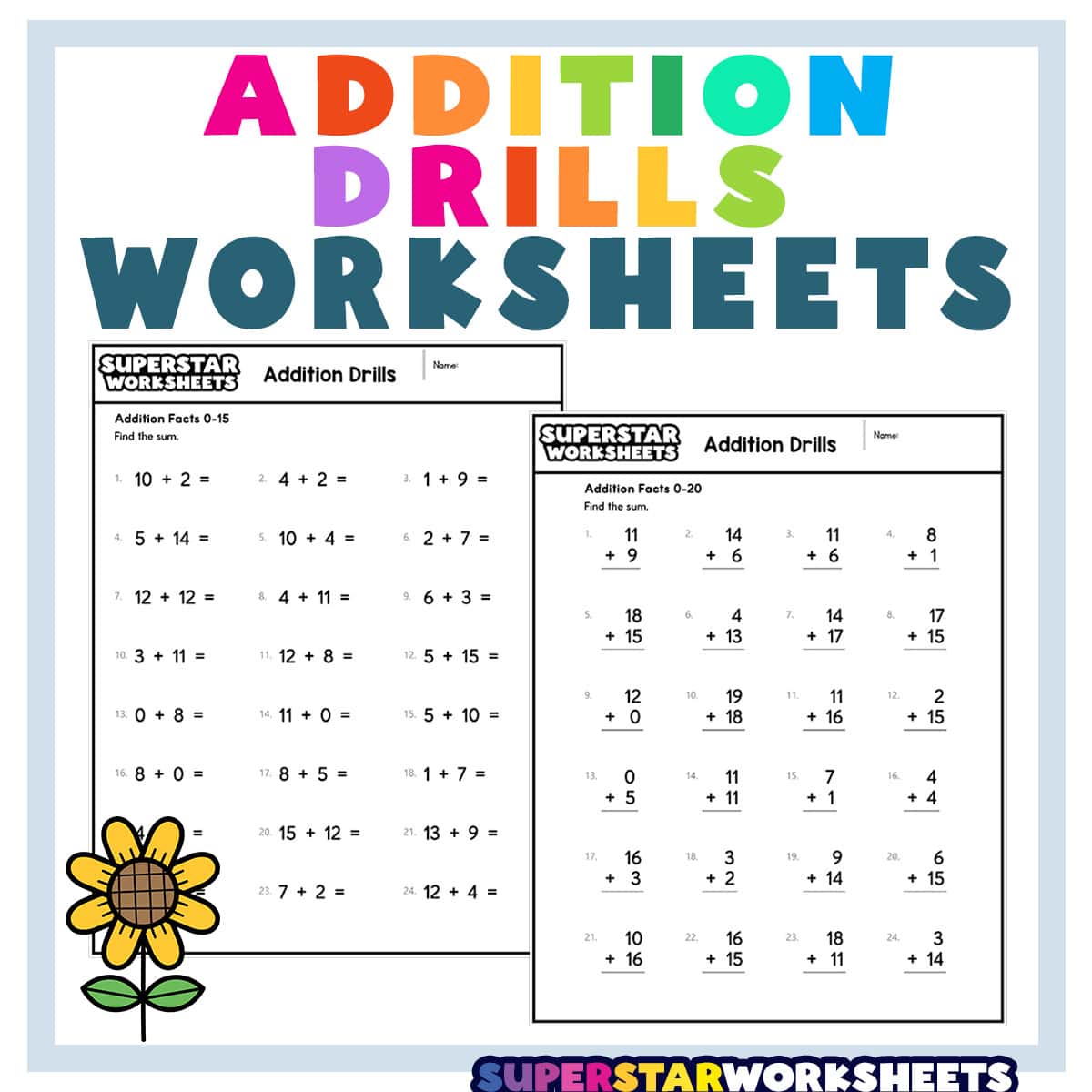 Addition Drills are speed and fact practice worksheets for your elementary students (grades K-5). These printable PDF worksheets use the math concept of adding single and double-digit addends up to 20 and give you equations for your students to find the sum. These free math drills can be used as speed drills, homework practice, or extra addition work in class. Paired with our Interactive Math curriculum, you're sure to have everything a young mathematician will need to be successful!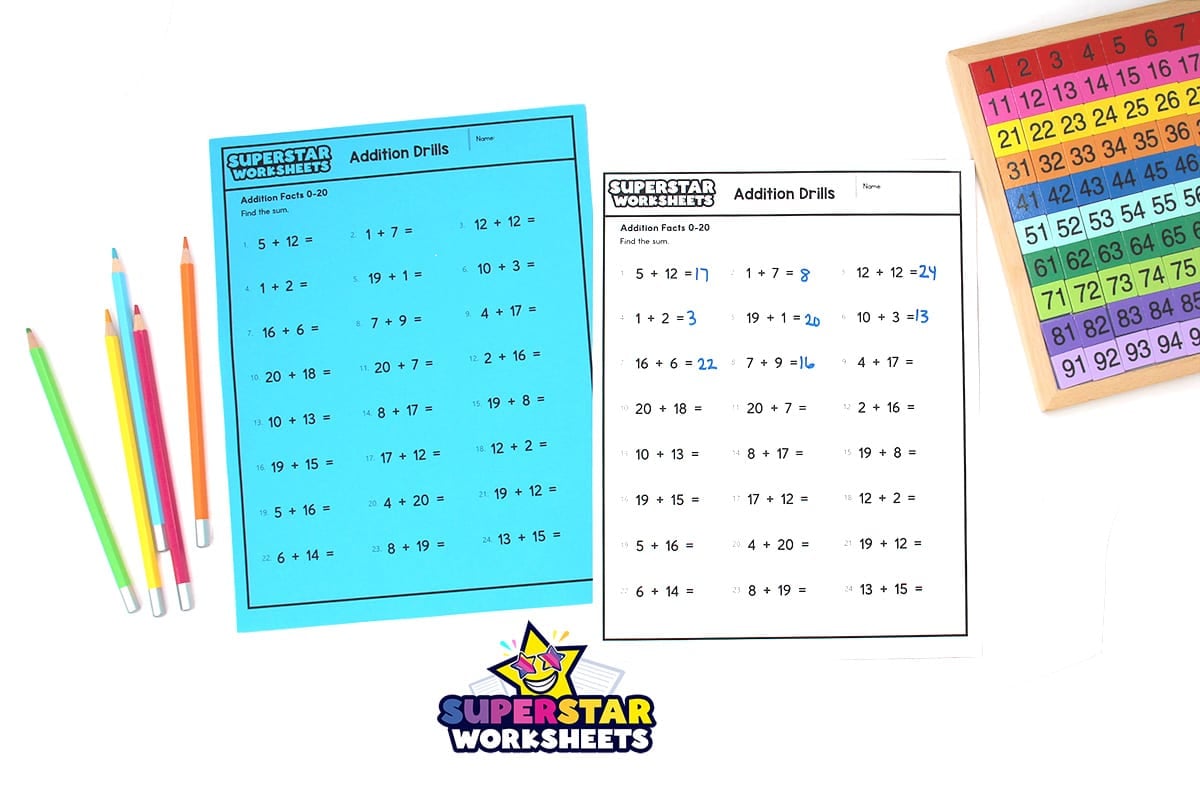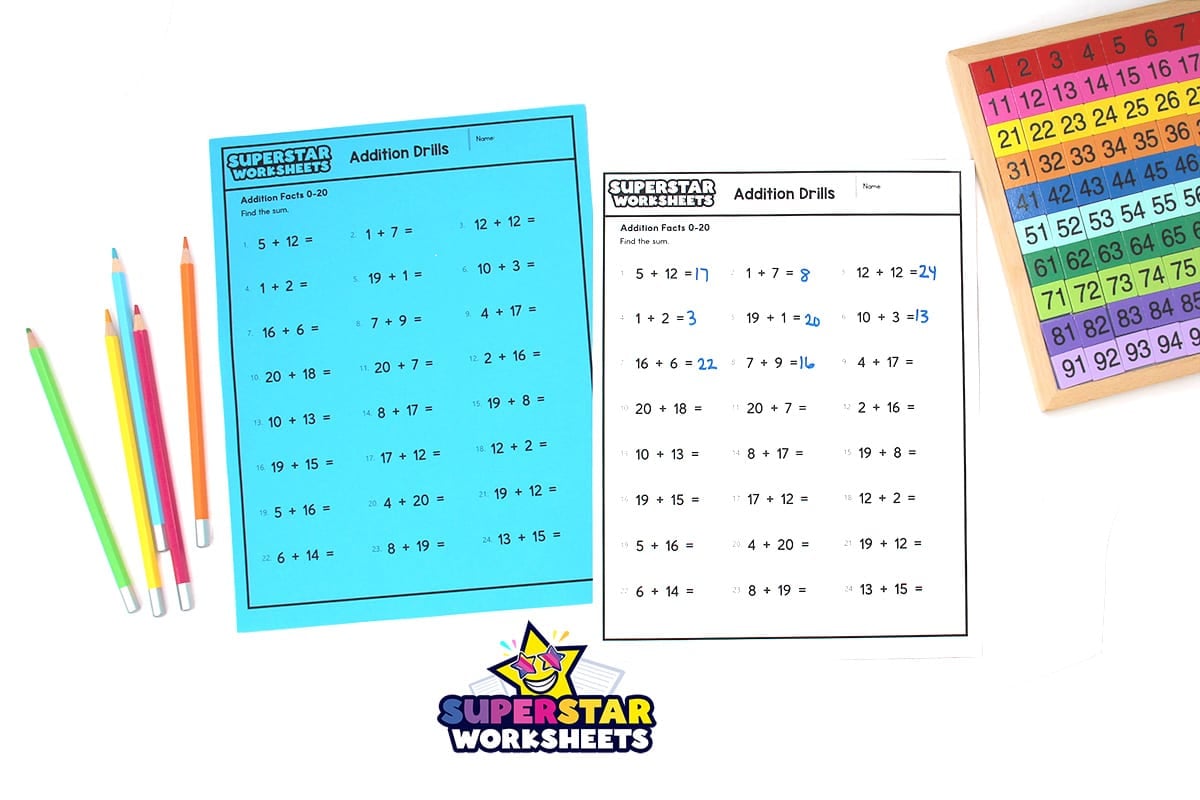 Math Drills: Addends to 20
Practice speed and problem-solving skills with these addition drill math worksheets. These printable pages feature twenty-four problems per page in both horizontal and vertical layouts.