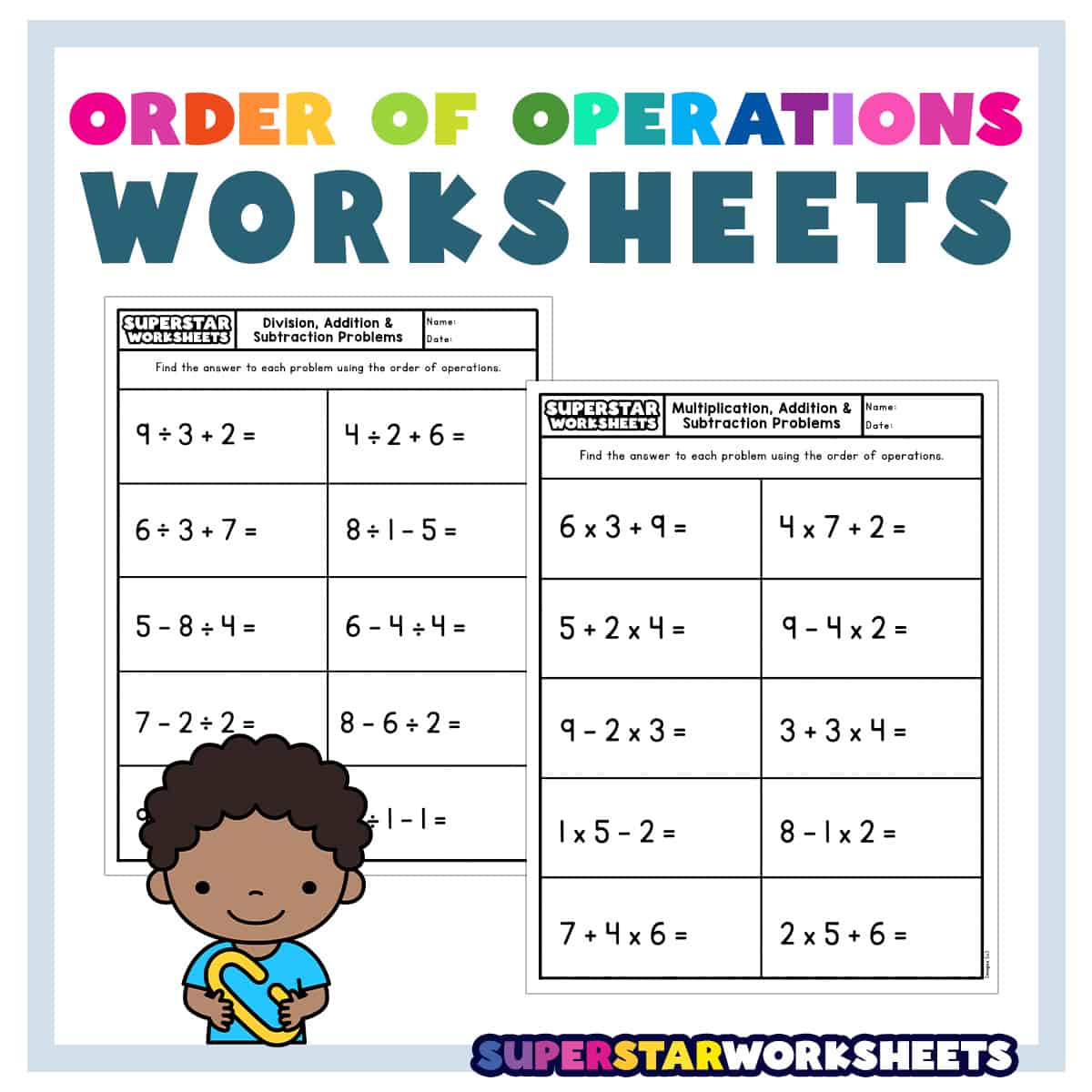 Free Order of Operation worksheets for your elementary students! With these educational printables, children will learn how to correctly follow the order of operations when solving each math problem. This printable pack will teach math concepts such as addition, subtraction, multiplication, and division. Teachers! If you are looking for even more math curriculum, please take a look at our Interactive Math: Kindergarten!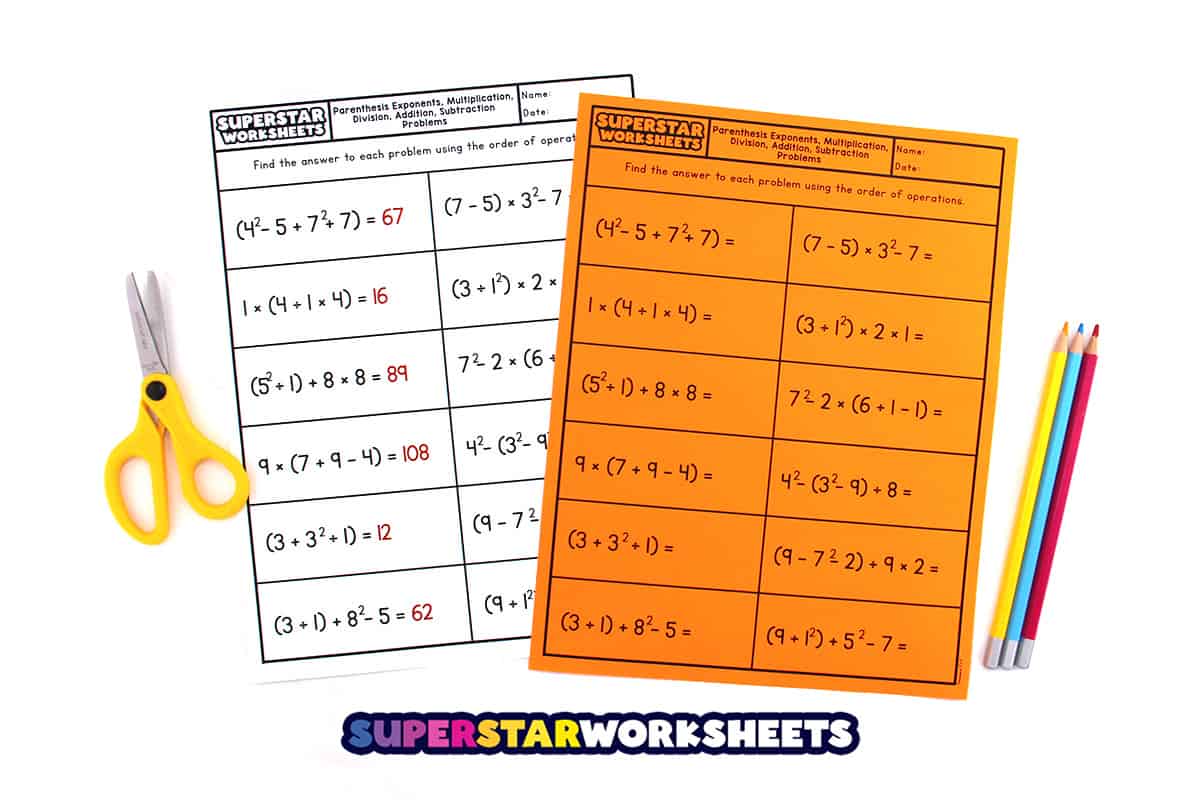 Free Order of Operations Worksheet
Your fifth graders will master math using PEMDAS once finishing this worksheet pack! These order of operations worksheets come with an answer key that matches up with each set of problems. The math pack includes 20 different math equation sheets for children to work on.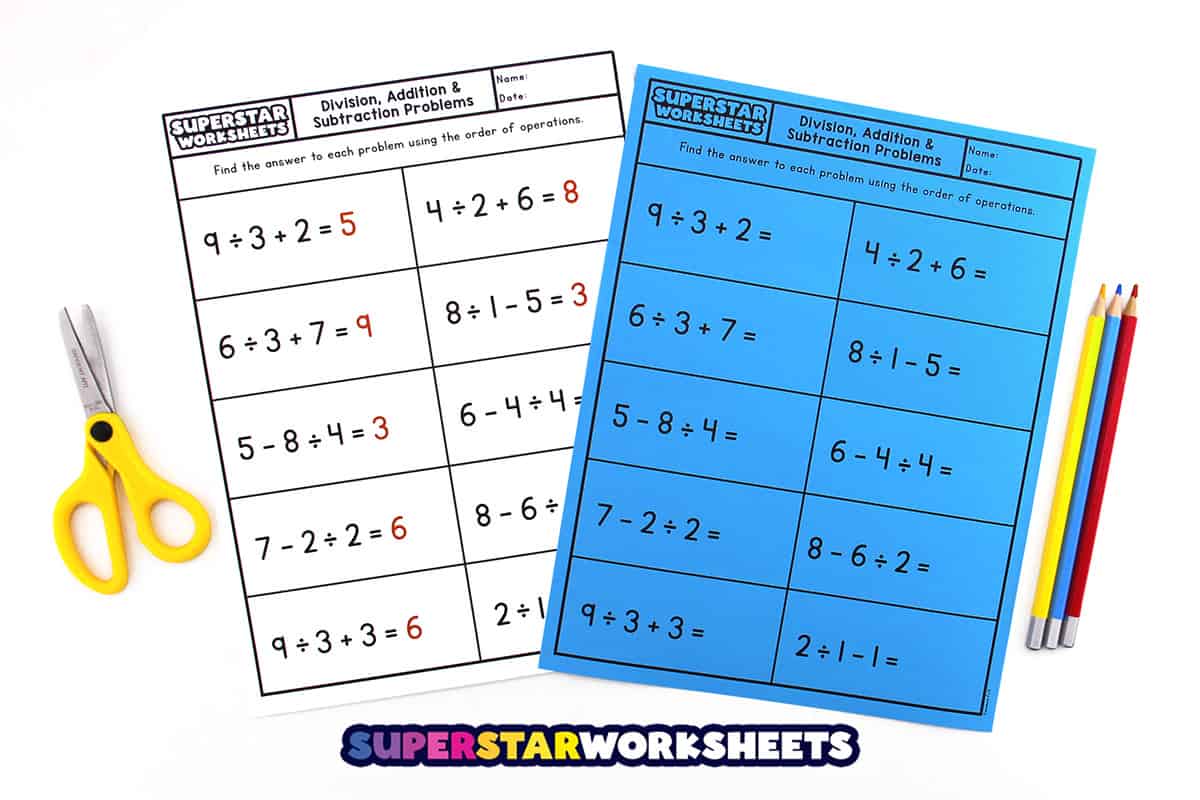 Easy Order of Operations Worksheet
The order of operations worksheets can be laminated for long-lasting use. Students can use a dry-erase marker to complete each equation for easy use. These math worksheets can be printed in variety of different colors or in black and white!
Algebra Order of Operations Worksheets
Teach your children the correct order of solving these math problems. In this pack, included are beginner stages to learning PEMDAS. Students can then move on to each level as the master their math facts.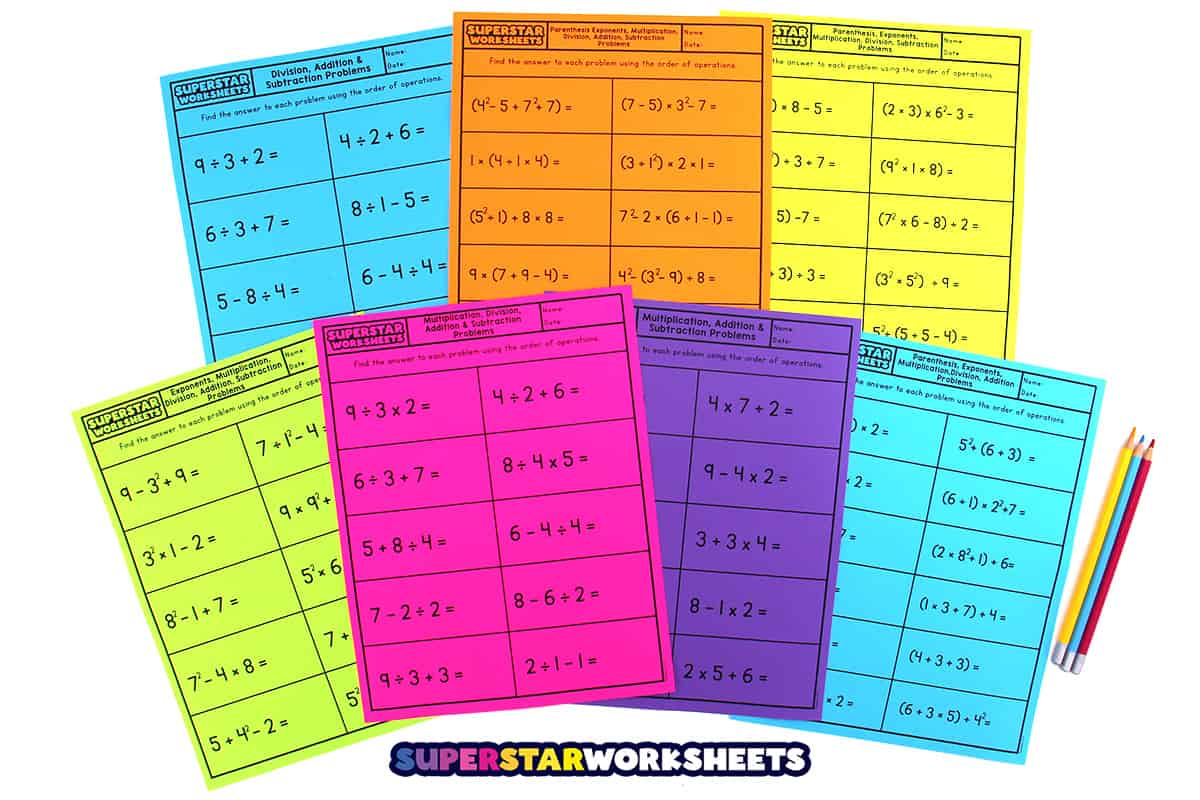 Order of Operations Grade 5