Free printable addition worksheets with regrouping. These free math worksheets will help your students learn how to regroup with strategic place-value grids as a guide.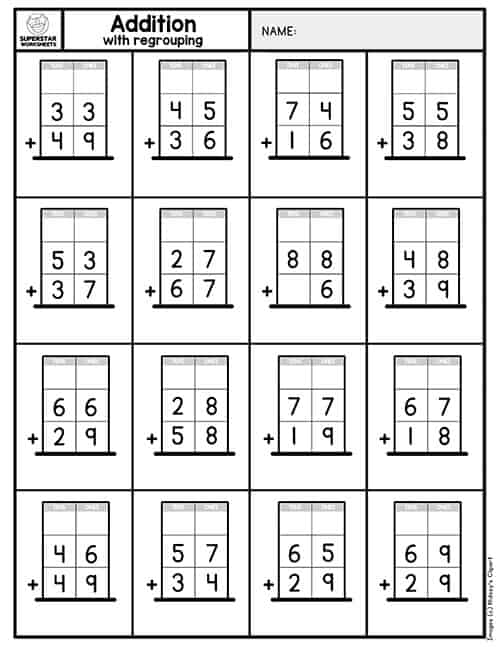 Free 2 digit addition with regrouping worksheet for beginning math skills.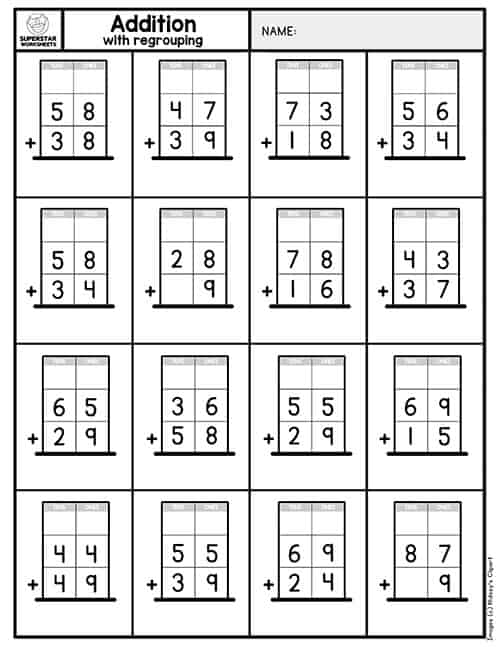 This addition worksheet features 2 digit math problems with regrouping.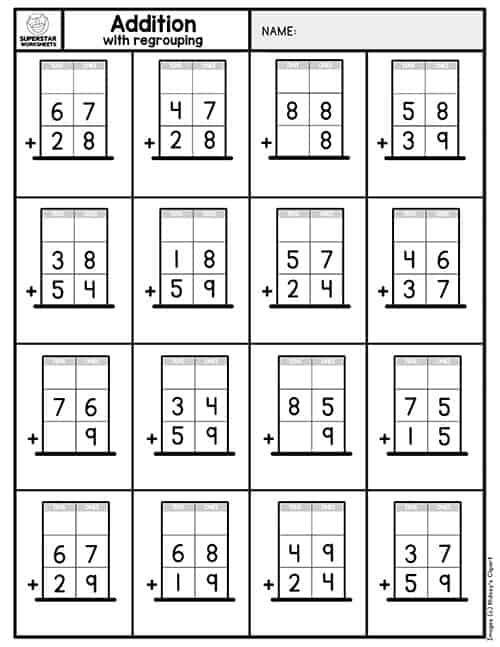 Simple regrouping worksheet for basic addition skills.
---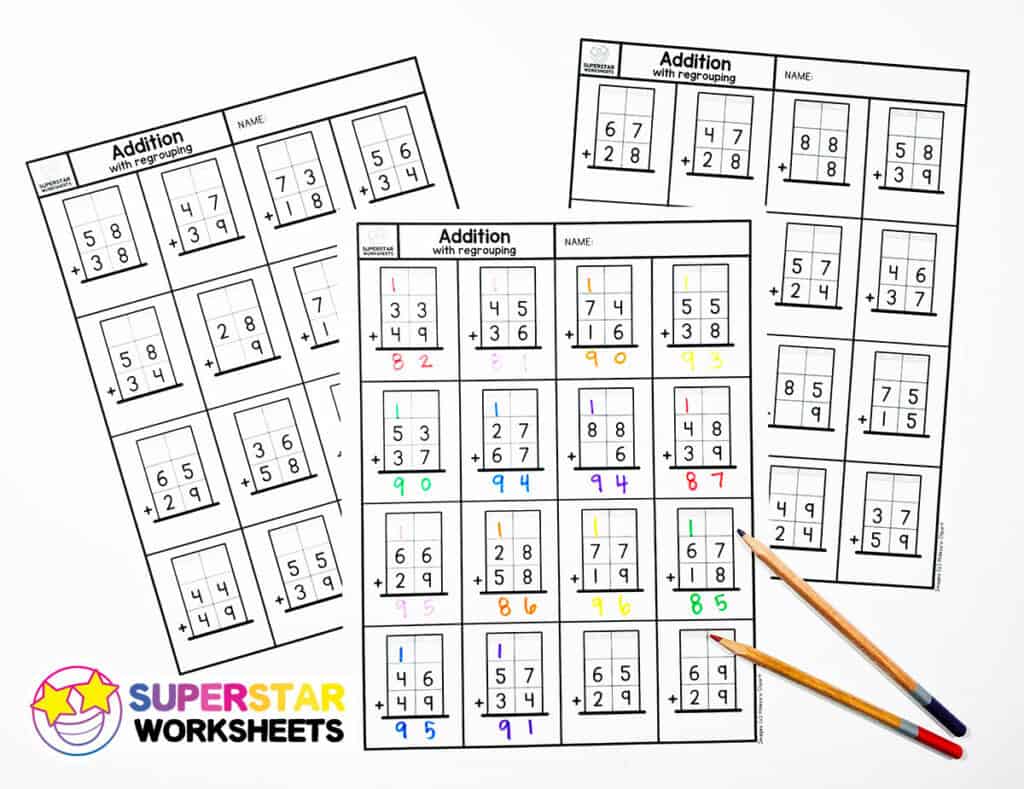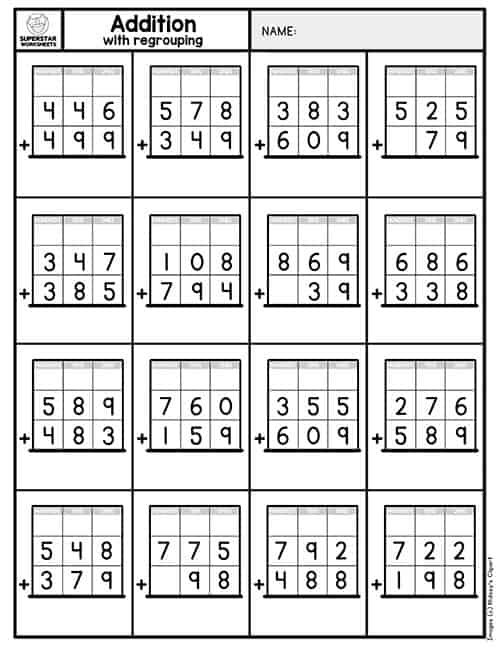 This is a free addition worksheet with 3 digits to the hundreds place.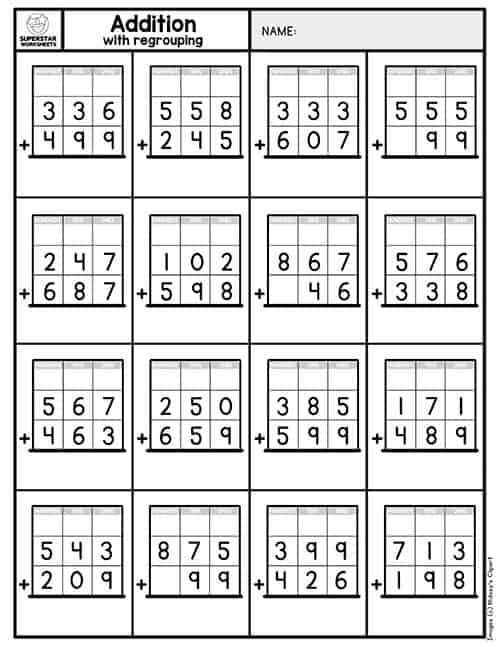 Free addition worksheets for working on regrouping to the hundreds place.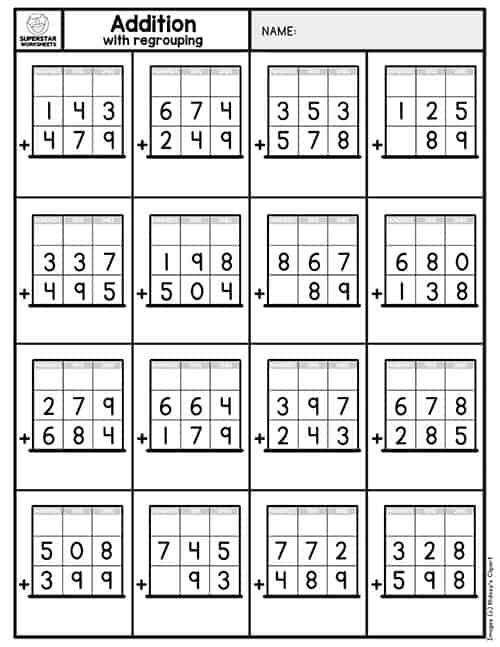 Addition worksheet with regrouping, 3 digits, 2 addends.