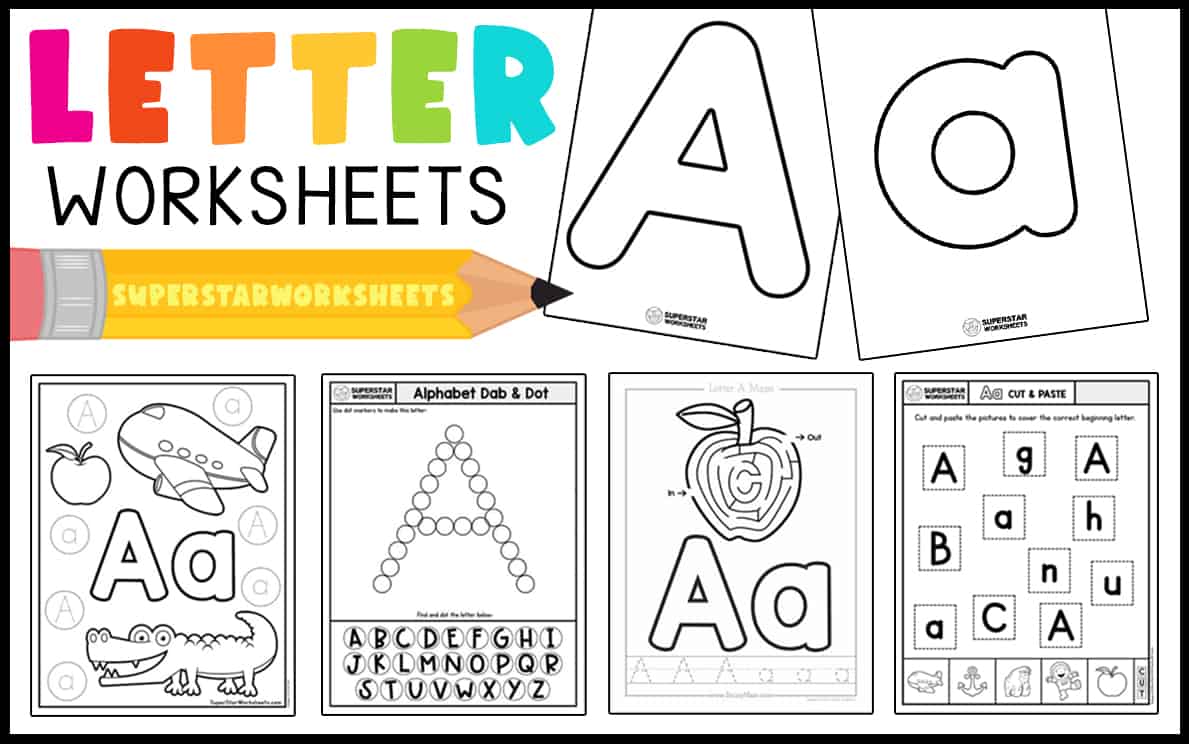 Free printable letter A worksheets. Our free printable alphabet worksheets are perfect for students of all ages. You'll find free alphabet printables, tracing worksheets, blank letter templates, handwriting worksheets, coloring pages, cut and paste activities, mazes, dot-to-dots, and puzzles.
---

For more hands-on alphabet fun, try our Fine Motor Alphabet Bundle
---
With our standards-based letter A worksheets, your preschool and kindergarten students will build important skills like letter recognition, letter formation and stroke order, uppercase and lowercase letter identification, tracing, fine motor skills, beginning letter sounds, and more. Great for older kiddos who are in need of remedial work and OT occupational therapy.
Letter A Tracing Worksheets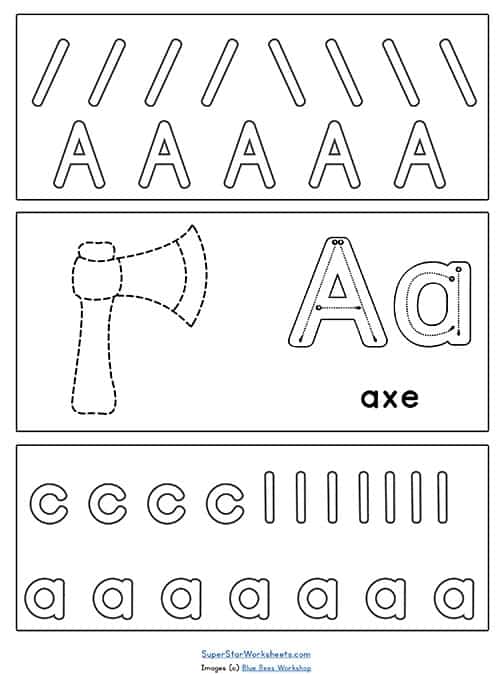 This is a free printable letter A worksheet that will help your students with proper stroke order for uppercase and lowercase letter formation. Includes a beginning letter picture to trace. More Letter Formation Worksheets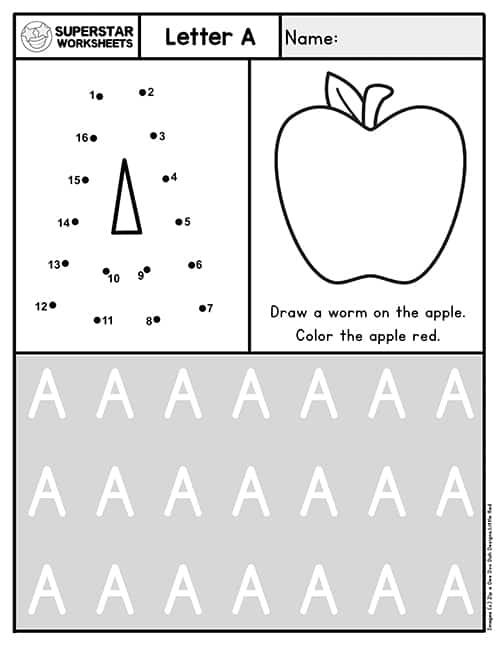 These self-correcting handwriting worksheets are great for students who are learning to form capital letters. Students also complete a dot-to-dot and drawing prompt activity. More Alphabet Handwriting Worksheets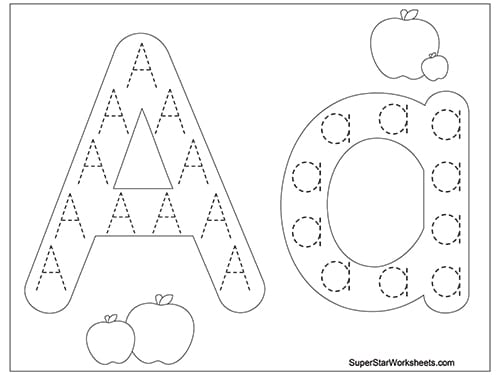 Students practice tracing the uppercase and lowercase letter A with this free and fun worksheet. Large tracing letters are provided for preschool and kindergarten students. More Letter Tracing Worksheets
Blank Letter A Templates & Mats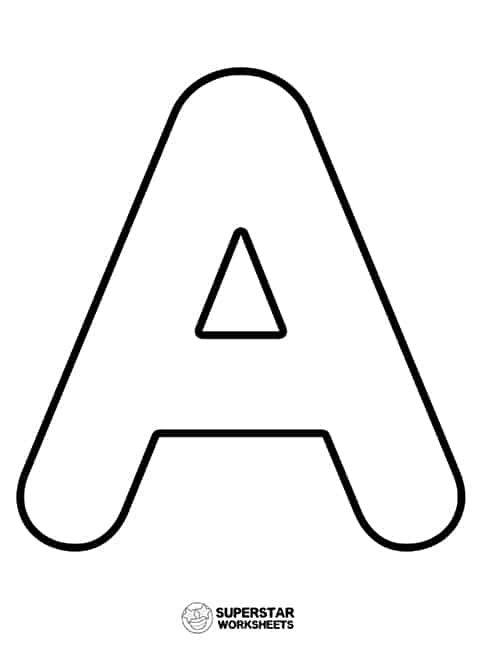 Free printable blank uppercase letter A template for letter formation, stroke order, playdough craft stencils, activities, flashcards, and projects. More Letter Templates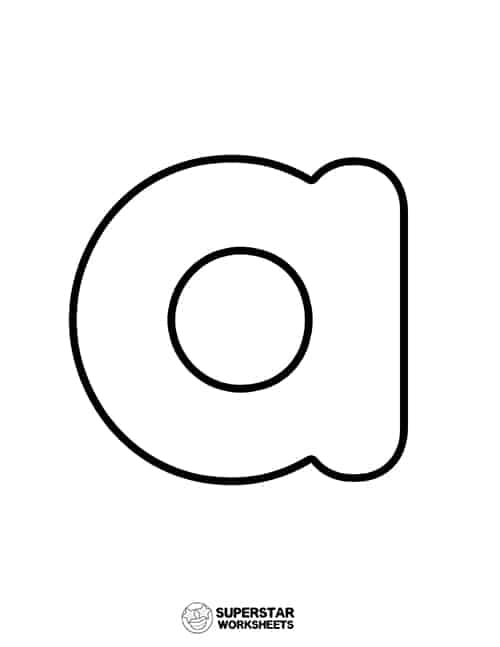 Free printable blank lowercase letter A template for play doh, letter formation, crafts, butons, BINGO daubers, stroke order, activities, flashcards, and projects.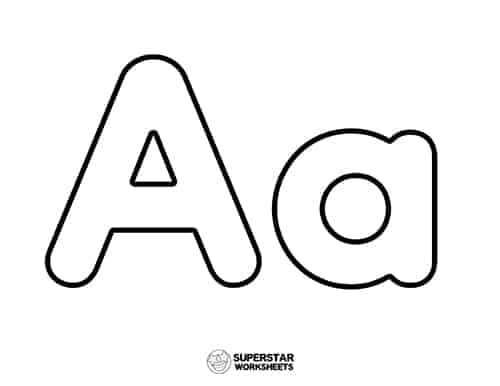 Free printable blank lowercase and uppercase letter Aa template for letter formation, stroke order, craft stencils, activities, letter cards, and projects.
Letter A Coloring Pages & Activities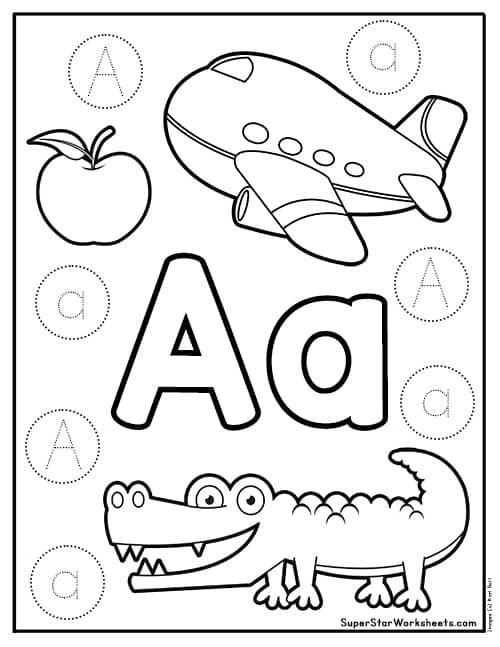 This is a free printable preschool letter A coloring page that includes beginning letter pictures to color alongside uppercase and lowercase letter tracing activities. More Preschool Letter Worksheets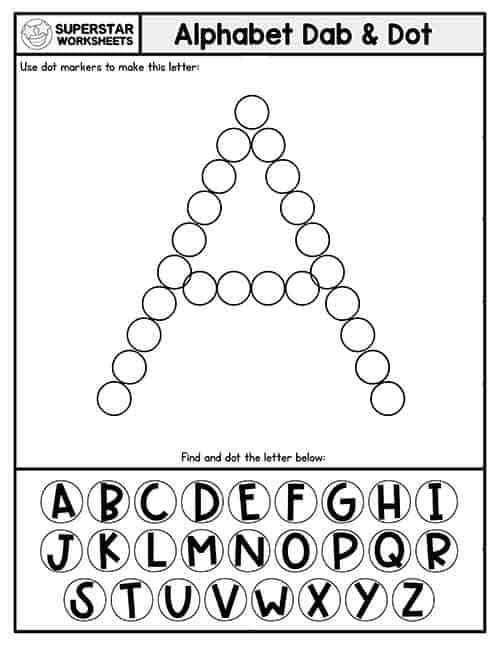 Students can fill the letter A with colorful dots using BINGO dot markers. Alternatively, use stickers, mini-erasers, letter stamps, or plastic BINGO chips to fill the letter. More Bingo Dab Worksheets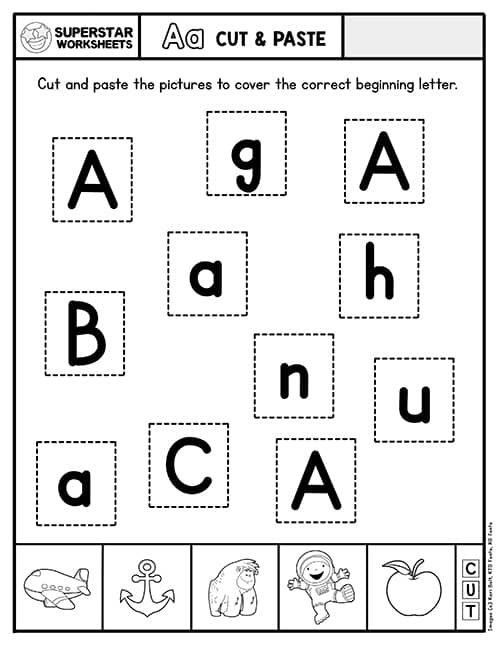 Students cut out the beginning pictures and paste them to cover the uppercase and lowercase letters. These are great for letter matching, building letter identification, and fine motor skills. More Scissor Skills Worksheets
Letter A Mazes & Activity Pages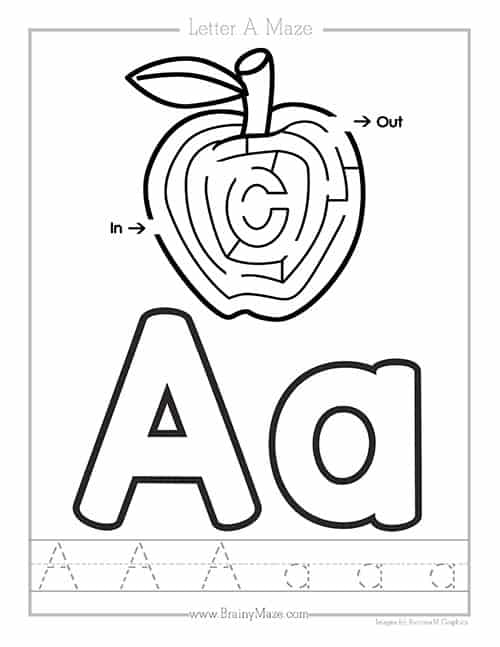 Free printable letter A maze for beginning letter sounds, letter formation, and tracing practice. Use playdough to bingo daubers to fill the blank letters. More Alphabet Mazes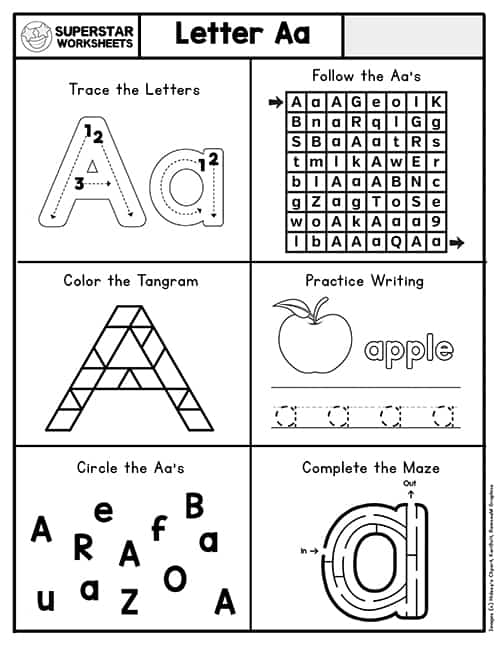 This free download helps your students work on a variety of skills including letter formation, letter recognition, letter tracing, letter puzzles, letter identification, and letter mazes. More Letter Skills Worksheets
Letter A Handwriting Worksheets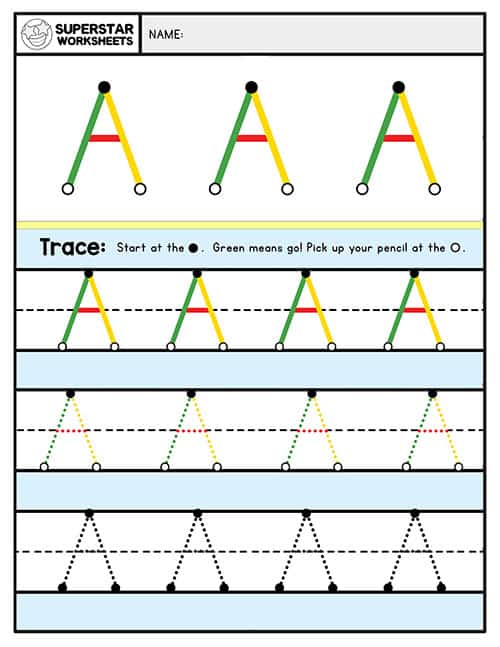 Free uppercase Letter A tracing activity for students learning correct stroke order for proper letter formation. More Uppercase Alphabet Worksheets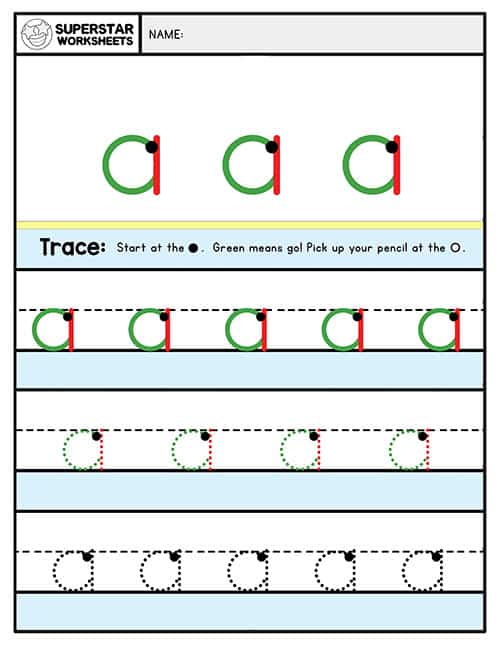 Free lowercase Letter A tracing activity for students learning correct stroke order for proper letter formation. More Lowercase Letter Worksheets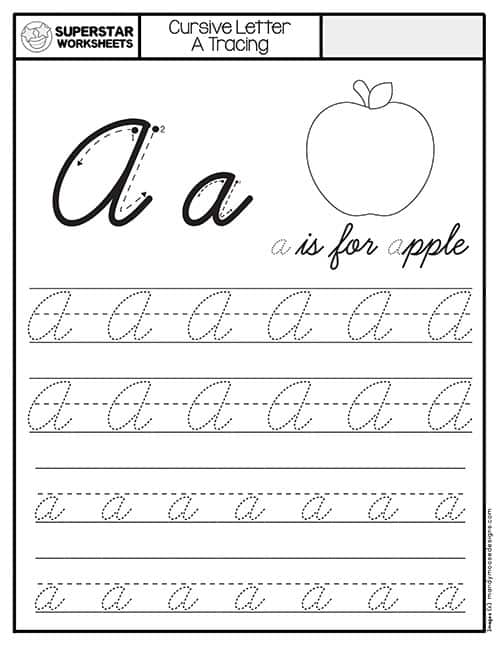 Students work on cursive letter formation for both uppercase and lowercase letter a. More Cursive Worksheets