Our Free Fact Family Worksheets are fantastic for learning addition, subtraction, multiplication, and division facts. Fact family worksheets help your students to begin to see the relationship between numbers and number bonds.
Fact Families: Addition & Subtraction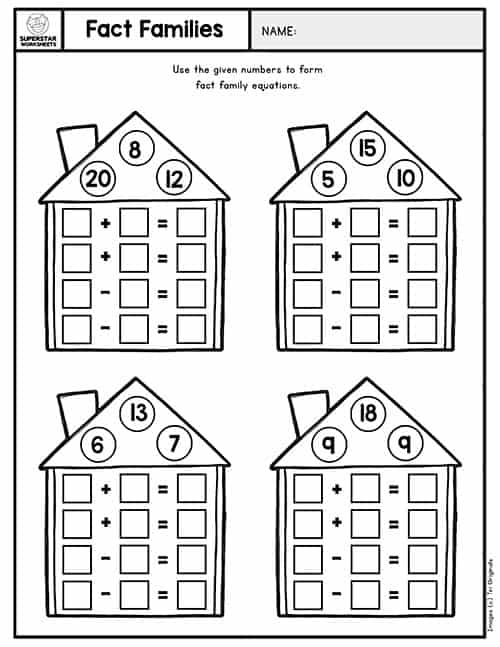 These fact family worksheets challenge your students with sums to 20.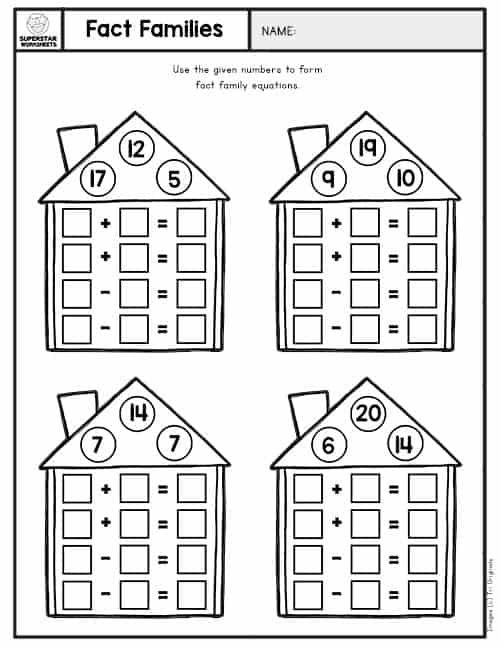 Another challenging addition & subtraction fact family worksheet for sums to 20.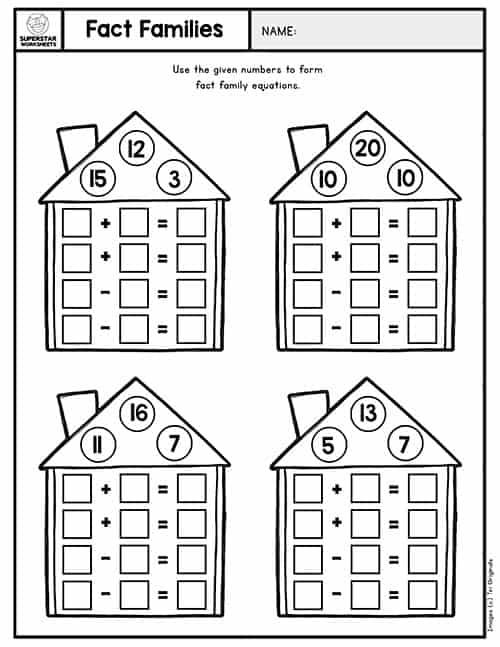 Another simple visual fact family house for students to practice math facts to 20.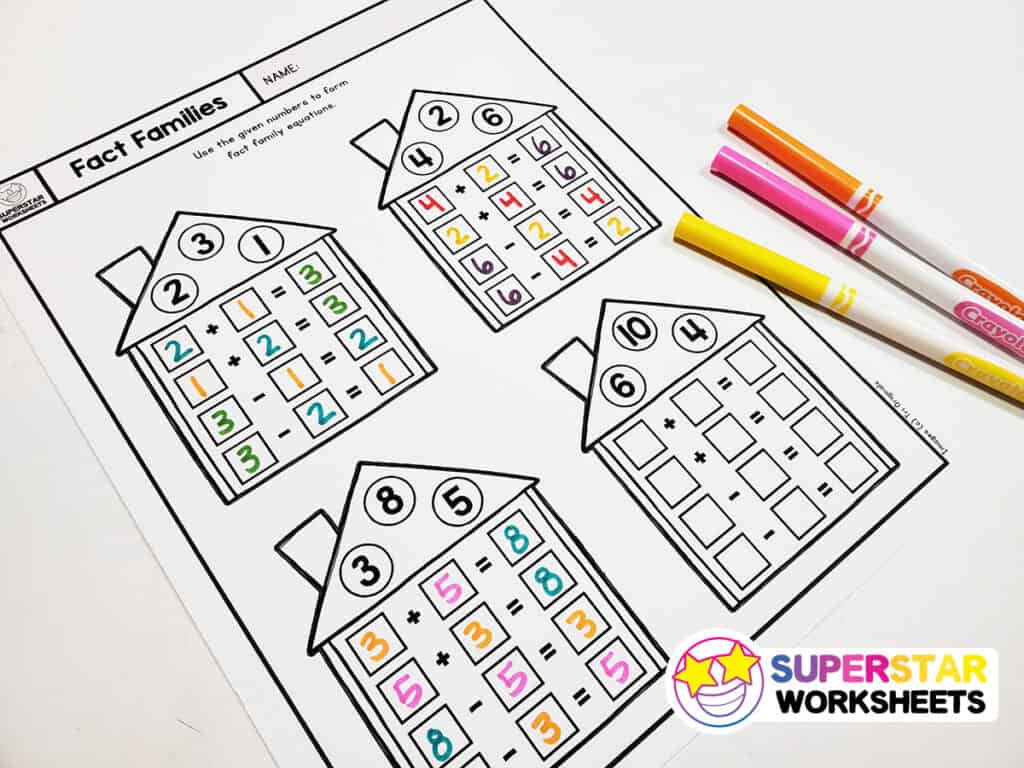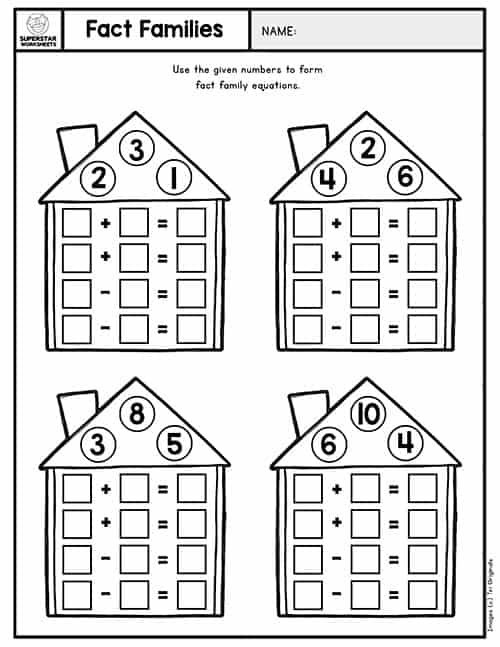 This is an addition fact family worksheet for students working on addition facts up to 12.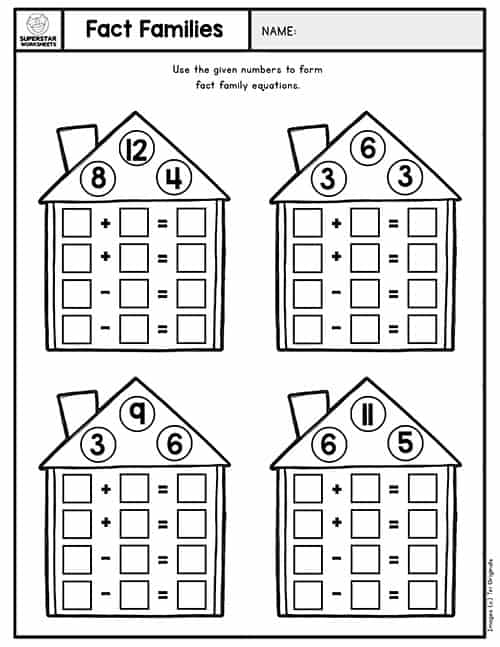 This is another addition worksheet for students learning about fact families up to 12.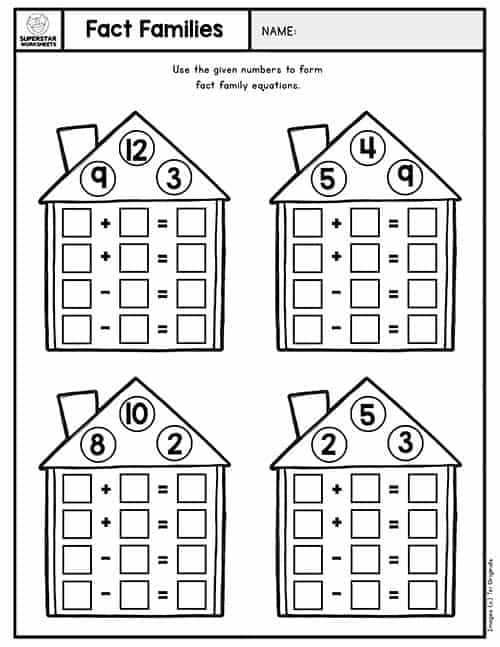 Another unique fact family worksheet featuring sums up to 12.