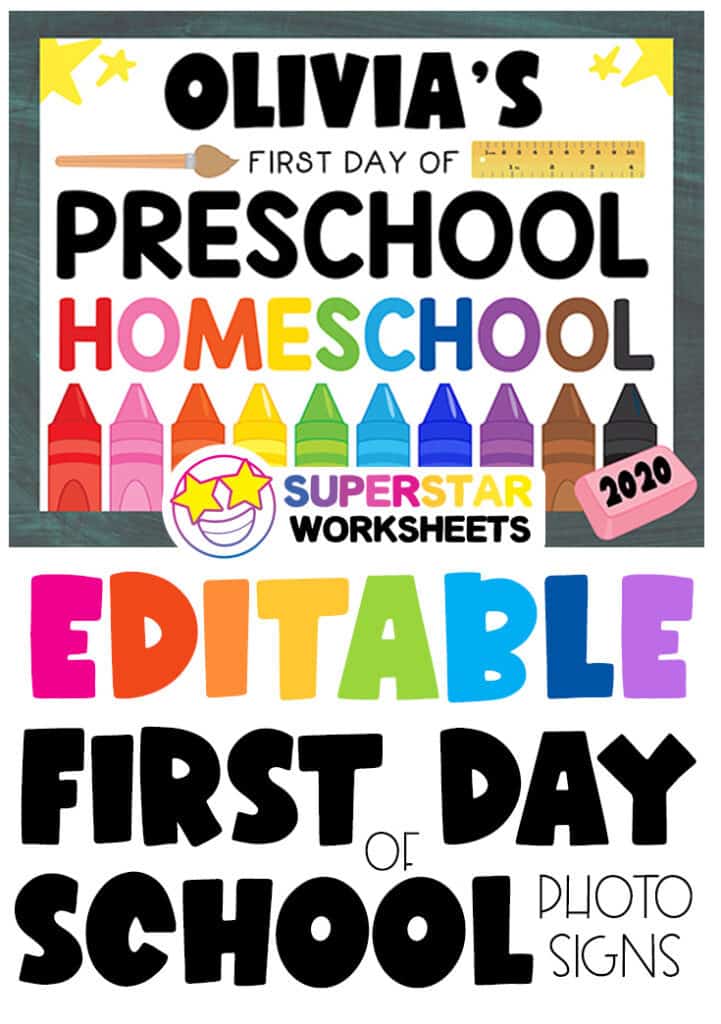 These free editable First Day of School Signs are sure to be a hit with your students. These are fantastic for taking back to school, or back to homeschool photos each year. Best of all, the files are editable so you can type in your student's name, grade, school year, and a few keepsake responses.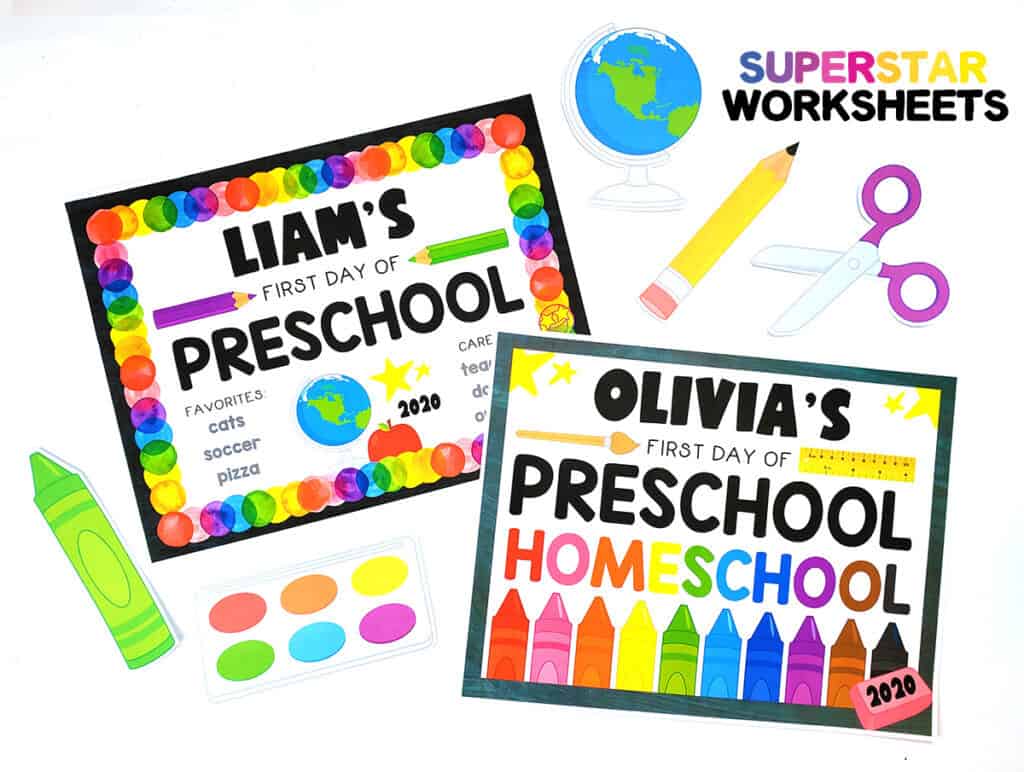 Free Editable First Day of School Signs
Editable files are fantastic for when you have multiple children, or a classroom full of students to accommodate. While these editable photo signs are super handy, you will need to make sure your device is able to edit them. Learn HOW to edit these files, following the tutorial on this editable product page. (Just scroll to the instructions at the bottom)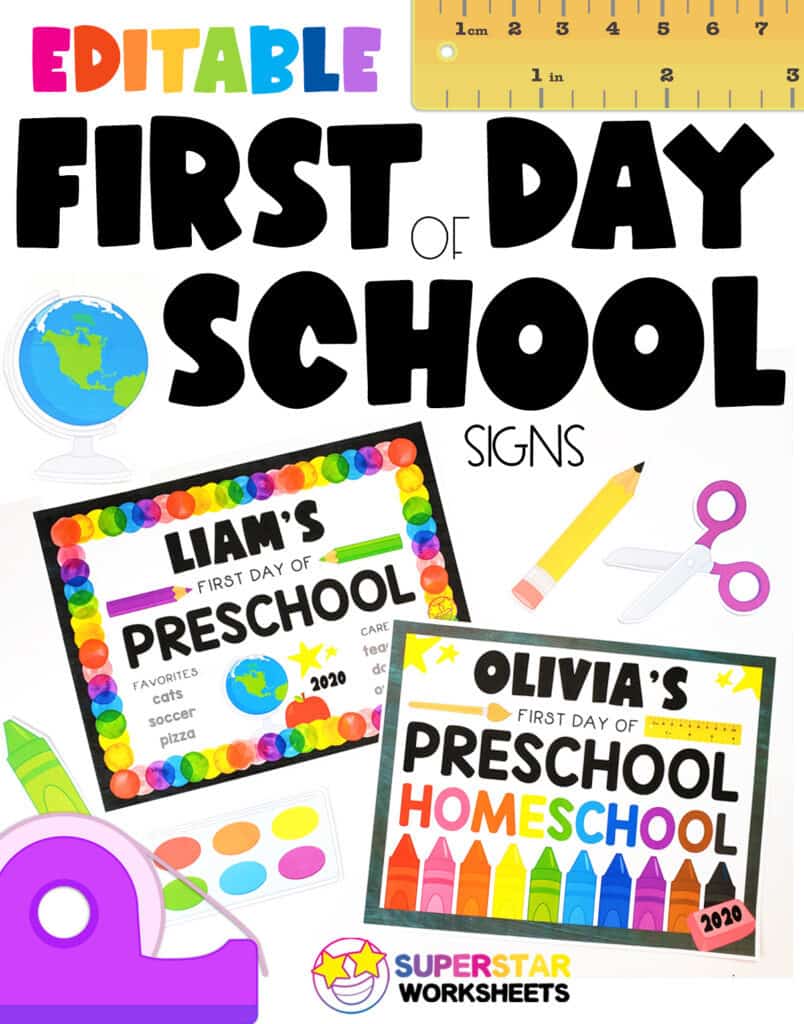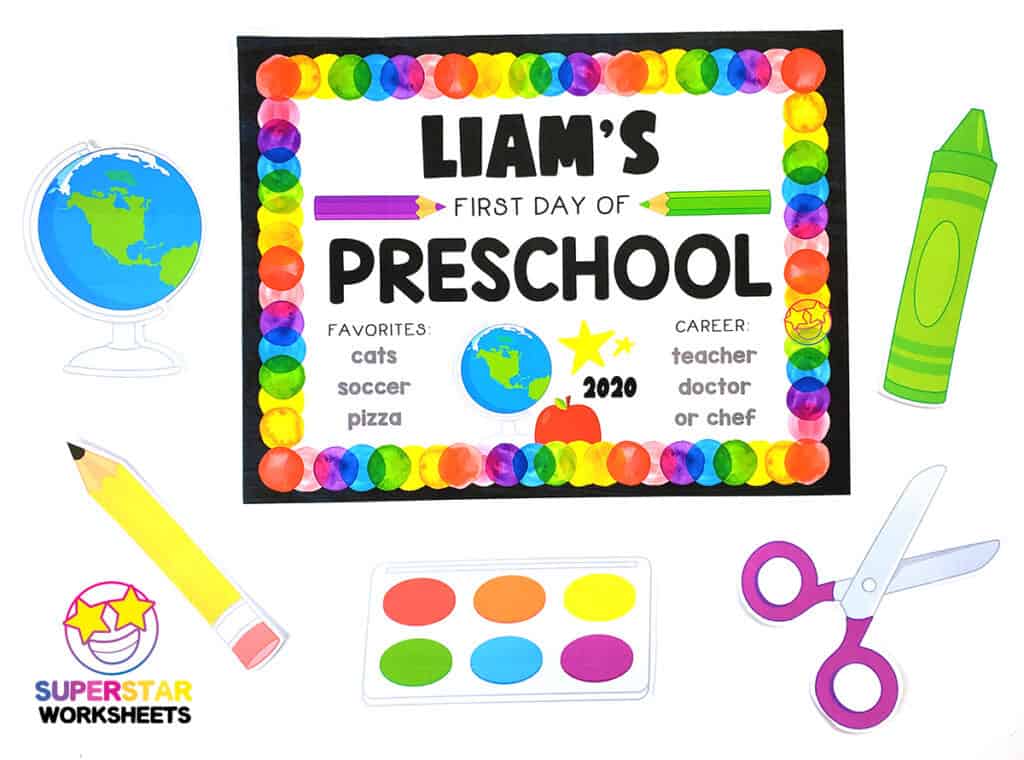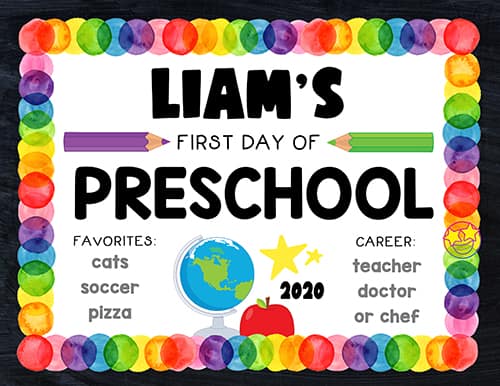 This colorful Back to School sign includes room for your student's name, grade, year, favorites, and career aspirations. This is a fun sign you can customize for your kiddos!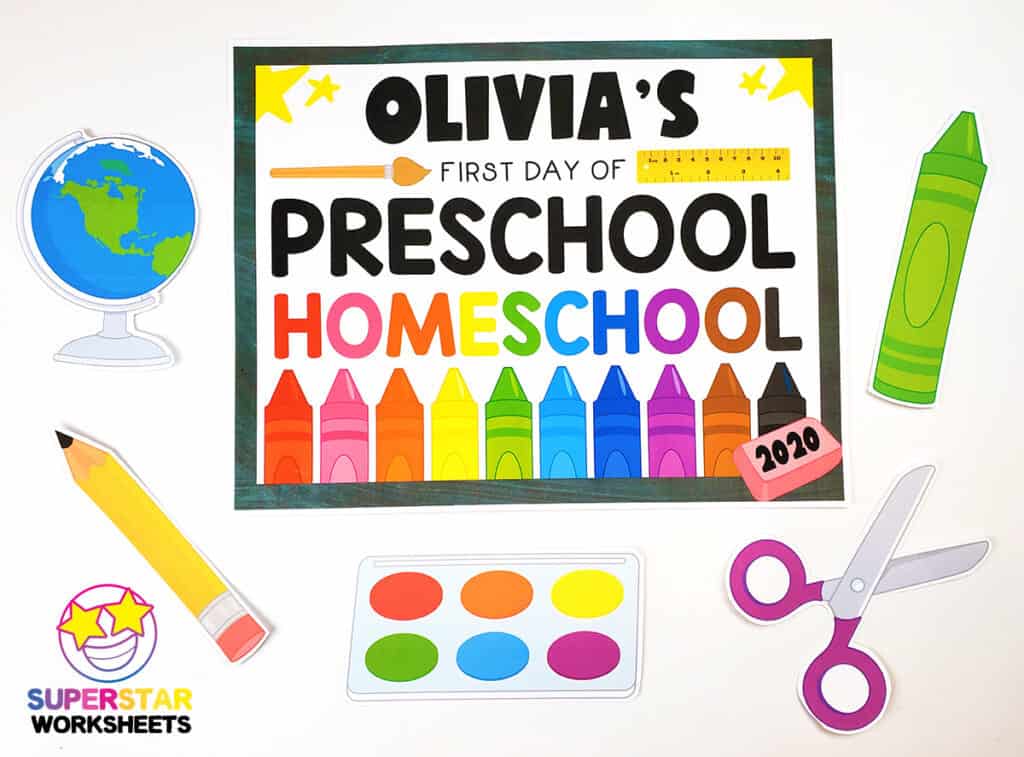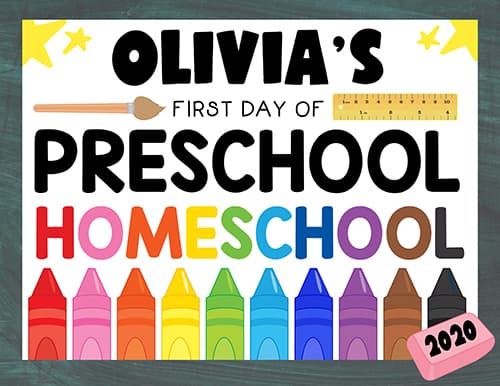 If you homeschool, we have a fun Back to Homeschool design you can print for your students. With a chalkboard border, and a colorful array of crayons, this editable photo sign allow's you to type in your student name, grade, and school year.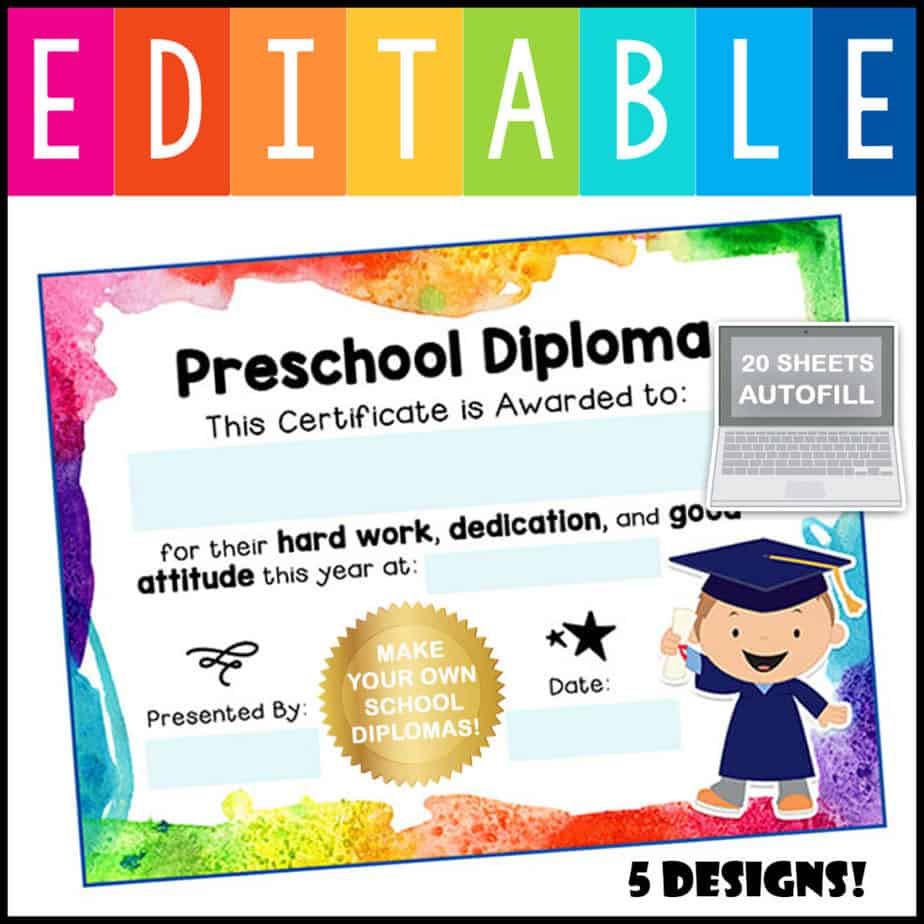 Editable Diplomas & Graduation Certificates:
If you are also looking for a way to award your students at the end of the year, check out these editable diplomas and certificates. We've created 5 different designs with a simple classroom pack you can type in the names of all your students and generate the awards in a snap! Click Here