Our Books of the Bible List worksheets, bookmarks, and coloring pages for Christian learning! These are fantastic resources for Sunday school lessons and Vacation Bible School (VBS) activities. Our materials provide a fun and engaging way for children to learn about the books of the Bible, improve their bible knowledge, and develop valuable skills such as reading, writing, and memorization. Are you looking for more Bible-based teaching curriculum for kids? Try our Fine Motor Bible Bundle!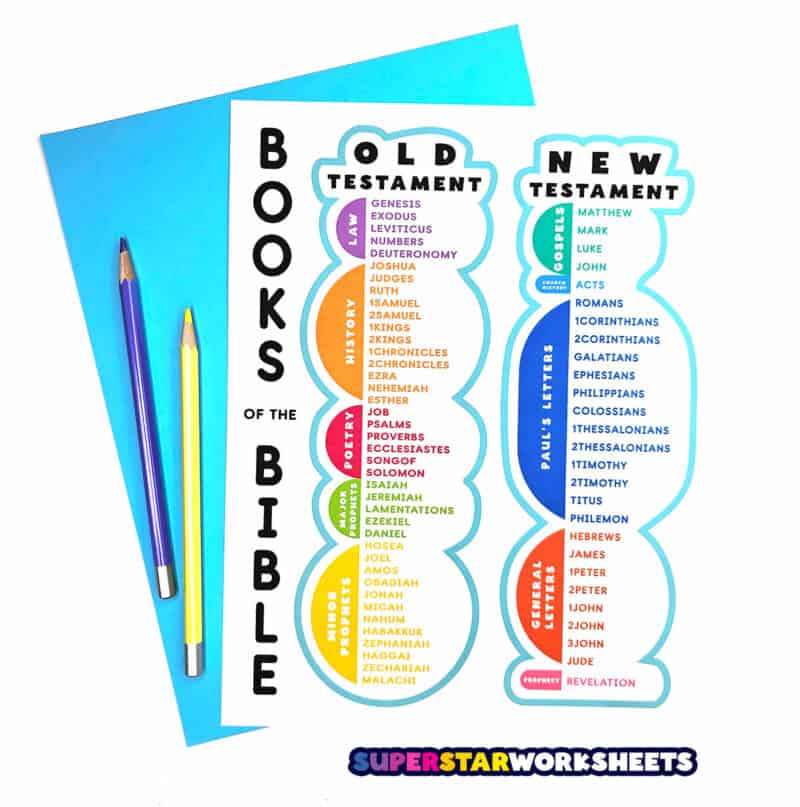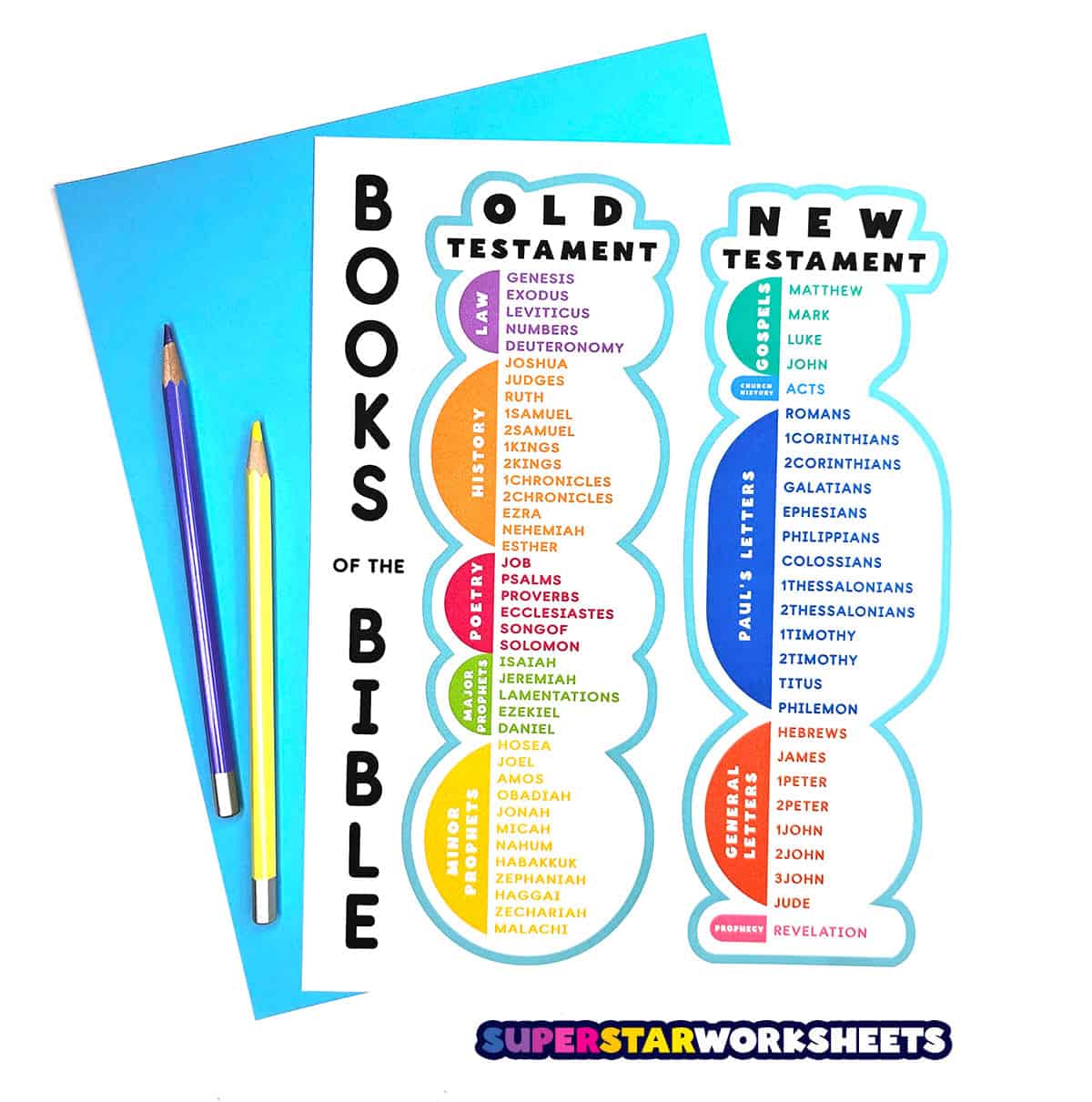 Books of the Bible Charts
These printable lists make beautiful Books of the Bible Charts that you can hang in your classroom. They are perfect for Sunday school lessons, VBS activities, Christian classrooms, or even homeschool settings. These custom designs are full of color, and present the 66 books of the Bible in an organized fashion for your students to digest.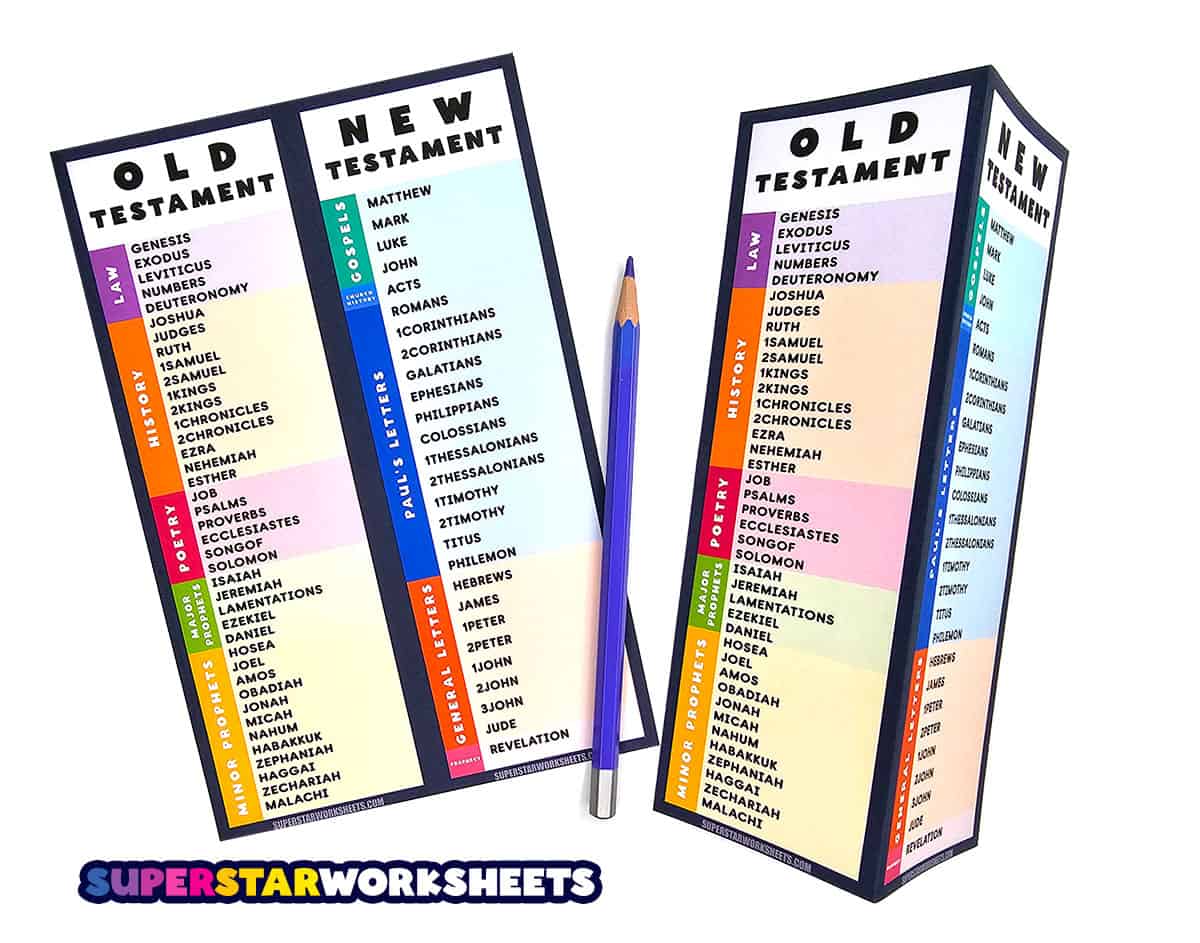 Books of the Bible Bookmarks
Send your students home with our free Bible memory tools! These books of the Bible bookmarks are designed to bring some fun to your student's Bible studies.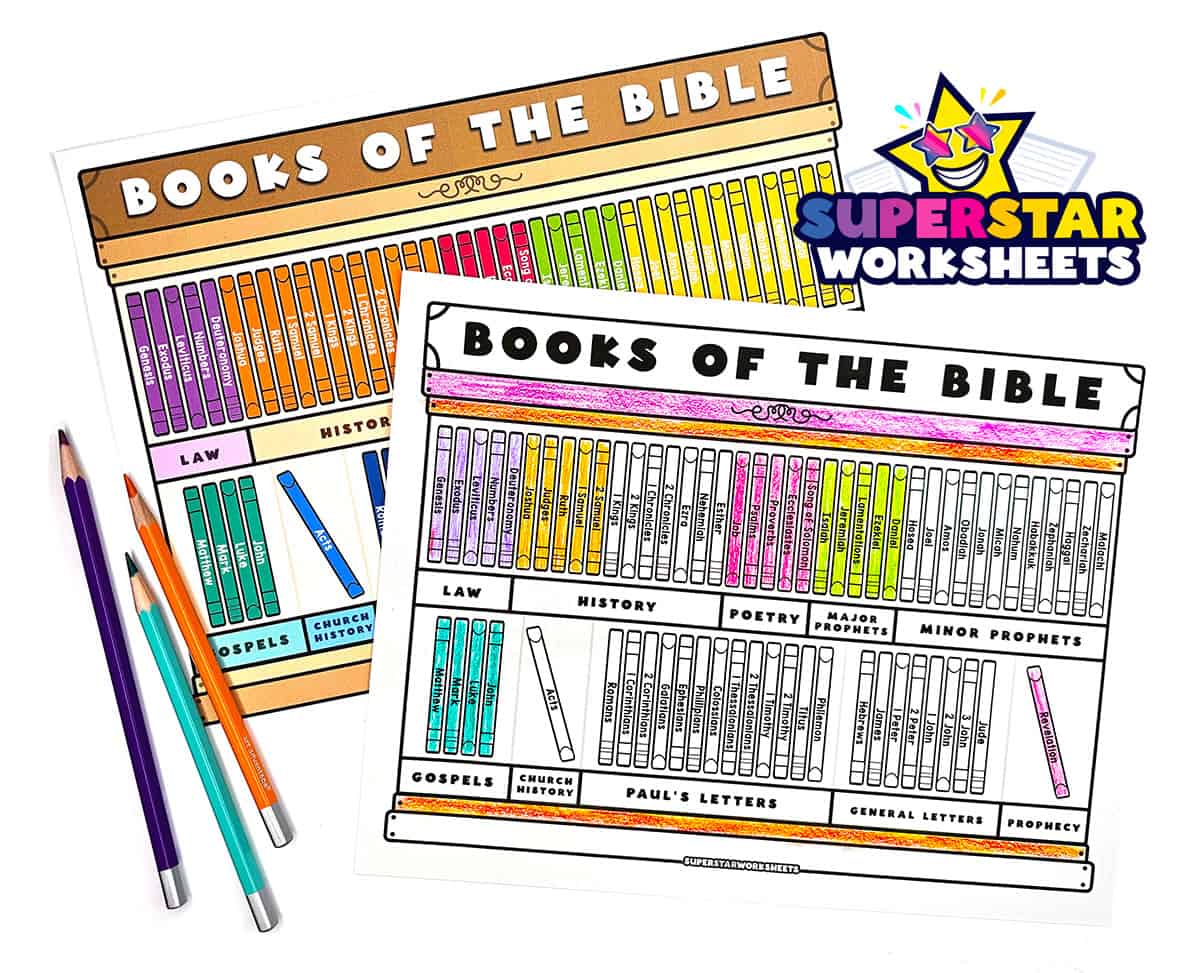 The coloring pages are perfect for younger children, while the worksheets and bookmarks offer a more interactive approach to learning. Whether you are looking to supplement your Sunday school curriculum or provide an enjoyable activity for your VBS attendees, our books of the Bible printable resources are an excellent choice. Looking to extend your Bible learning to holidays too? Grab our Holiday Bible Activity Bundle and get started learning and growing today!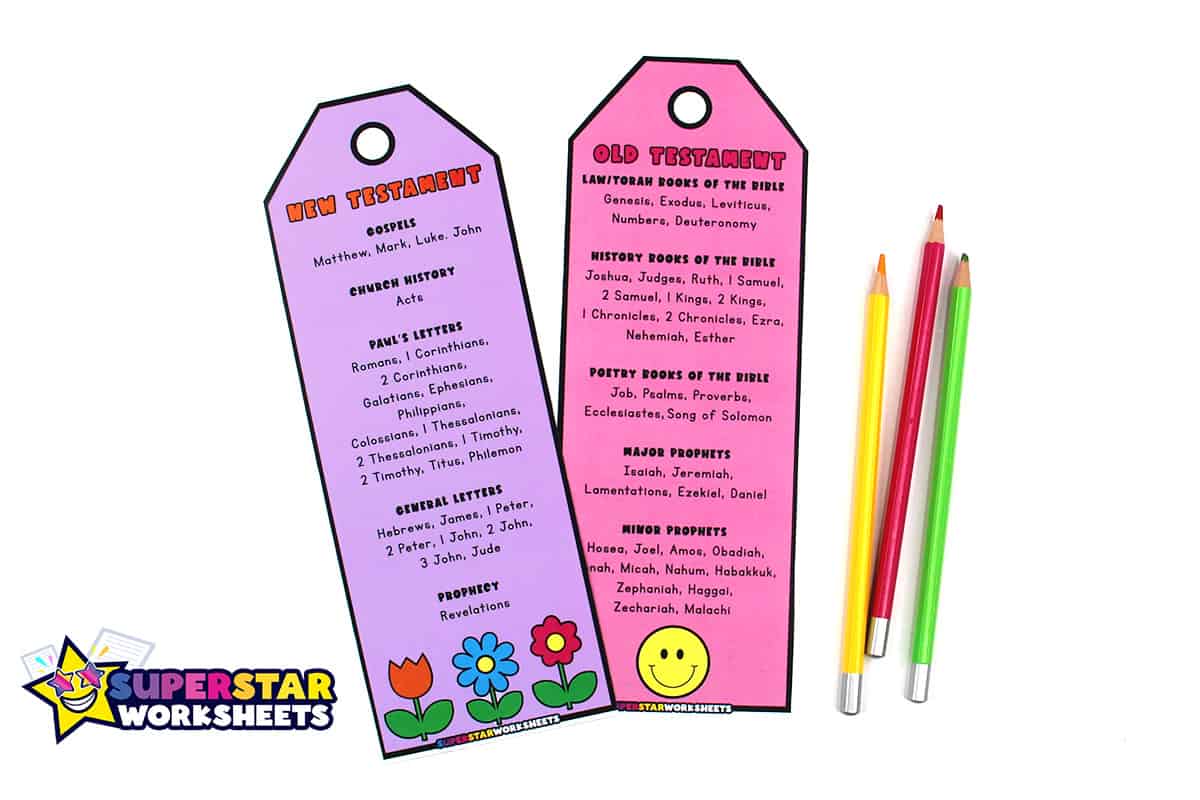 Books of the Bible Bookmarks
Grab your new bookmark today! Each set offers the books of the Bible in the Old Testament as well as the New Testament. Choose full color or black and white!