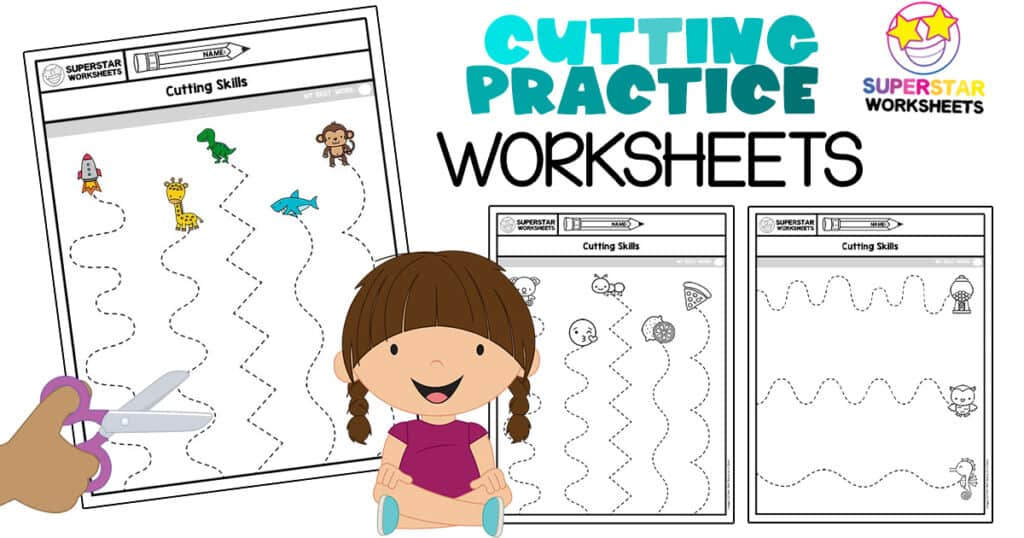 FREE Cutting Practice Worksheets for Preschool and Kindergarten. These cutting worksheets for Kindergarteners will help students improve hand strength and fine motor control. Focus and hand-eye coordination will greatly improve with the use of these free printables. Looking for even more fine motor practice? Try our Fine Motor Skills with Scissors freebie.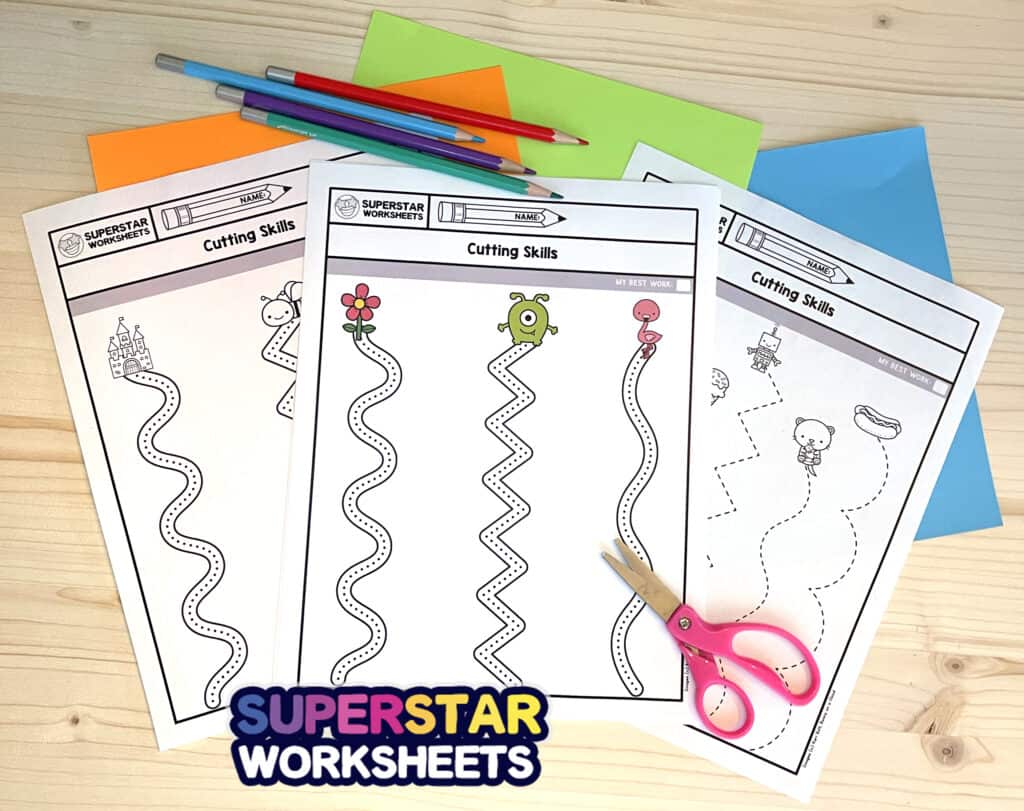 Scissor Skill Worksheets
These free worksheets for fine motor skills will be the star of your Preschool or Kindergarten classroom. Using scissor skills to grow hand strength and hand-eye coordination, students will excel in a variety of fine motor areas. Continue helping students grow when using scissors with our free Cut & Paste Worksheets.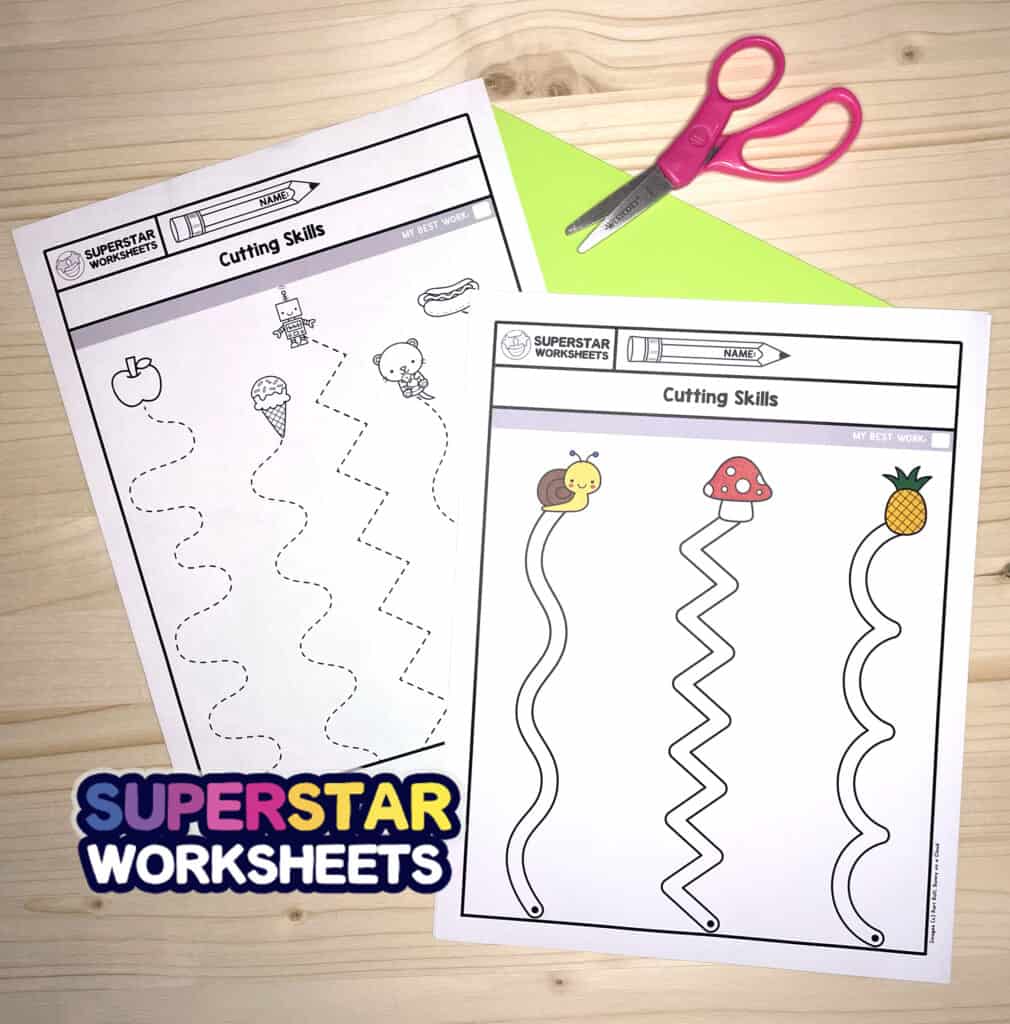 Cutting Worksheets
Using our Cutting Practice Worksheets with Preschool or Kindergarten students is easy! Just print these free cutting worksheets for fine motor skills in color or black and white. Then, using a pair of child scissors, students can practice cutting a variety of line types. From wavy to zig-zag, students will improve hand strength and small motor control using these adorable printables. For even more scissor skill practice, pop on over to our website and grab our Scissor Skills Bundle.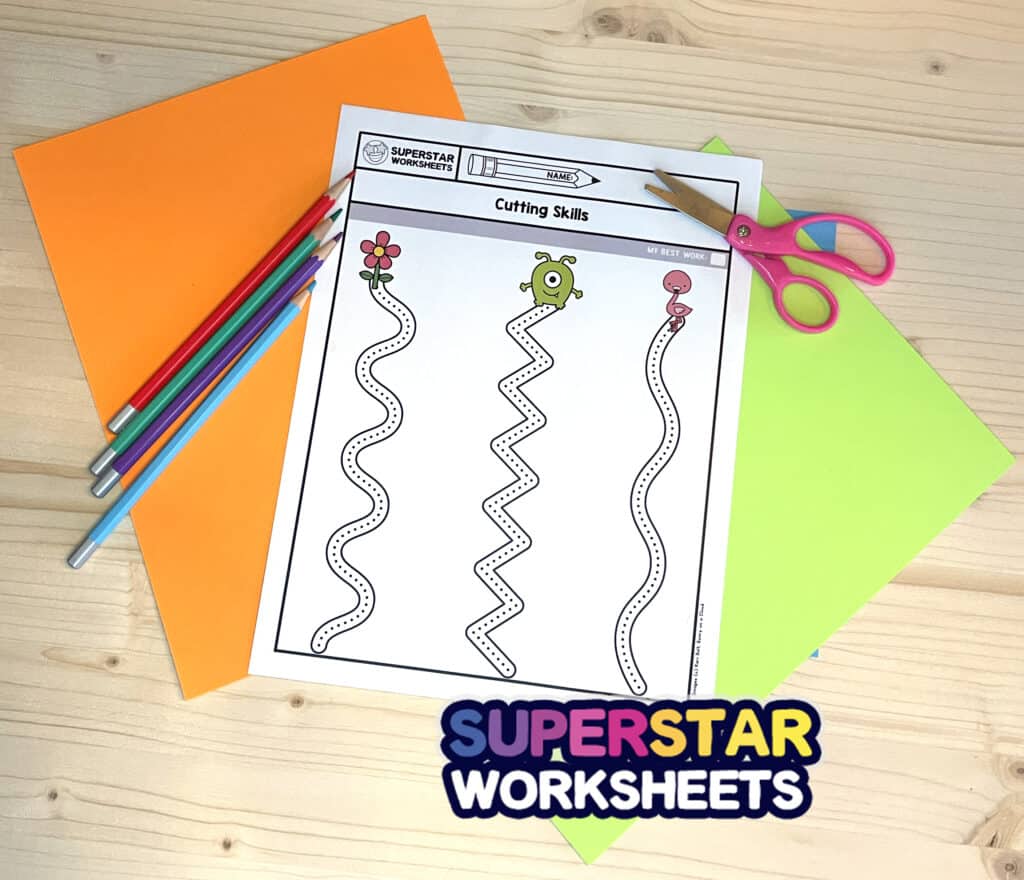 Practice Cutting Worksheets
Your young students will LOVE these cute printables. Cutting practice worksheets with fun animals, emojis, foods, and more! They are sure to excite every young learner with their cute pictures and fun cutting designs. Students can color the pictures as well as cut on a variety of lines. Students will even learn hand-eye coordination using vertical and horizontal scissor movements. Hand strength is sure to improve for your learners when you use these fun worksheets!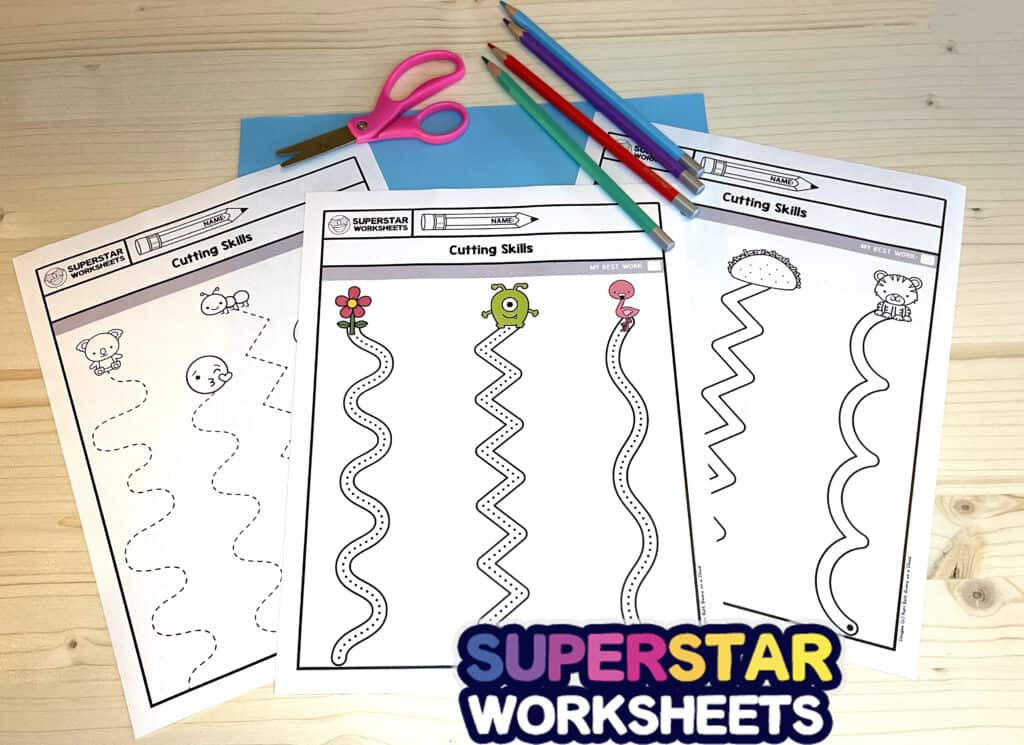 Cutting Practice Pages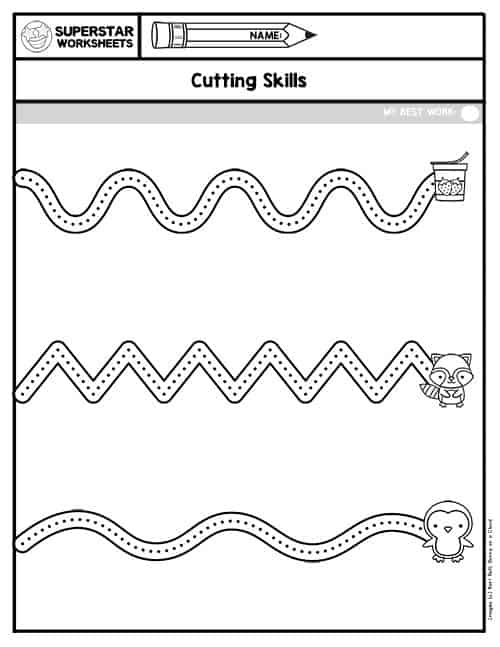 Preschool and Kindergarten students will love the zigzag cutting lines and cute pictures!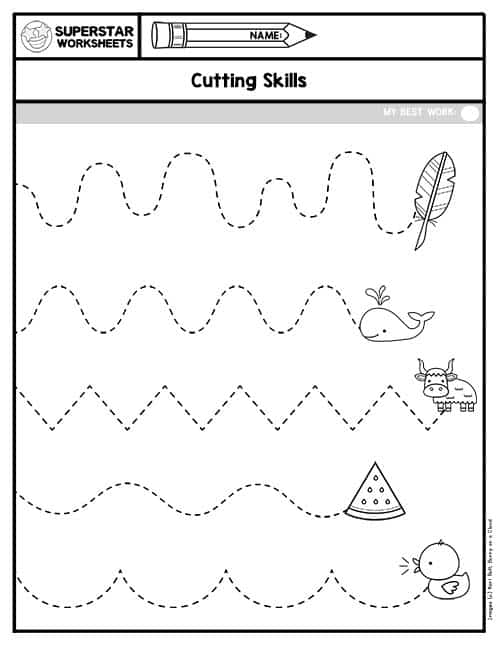 Build hand-eye coordination with this FREE Preschool and Kindergarten printable.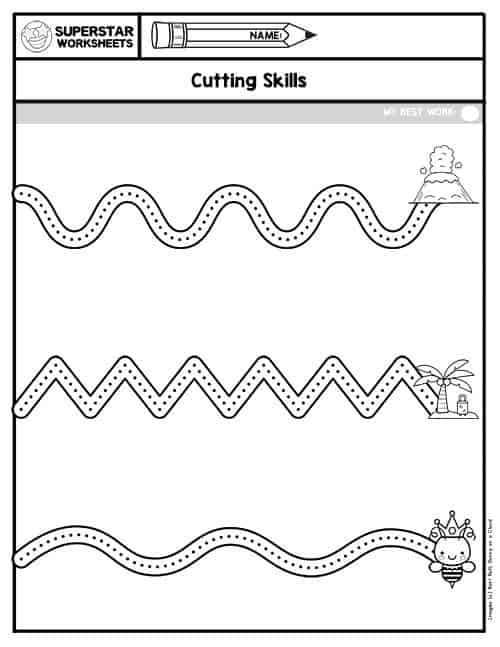 Cutting with scissors is easy as pie with this cute Kindergarten printable worksheet.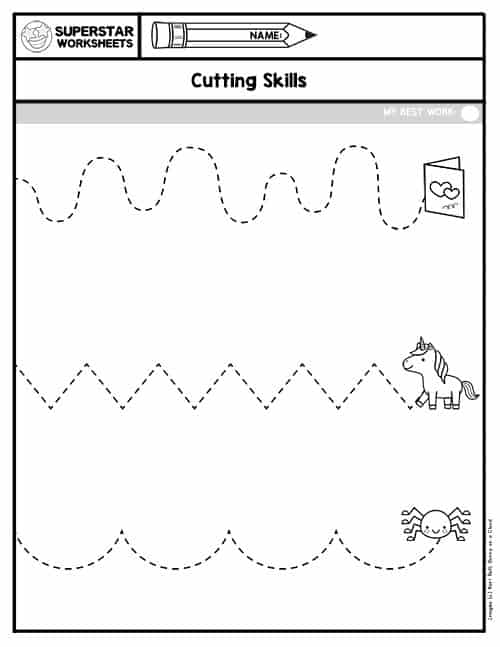 Fine motor skills are the number one priority when using this scissor skill worksheet.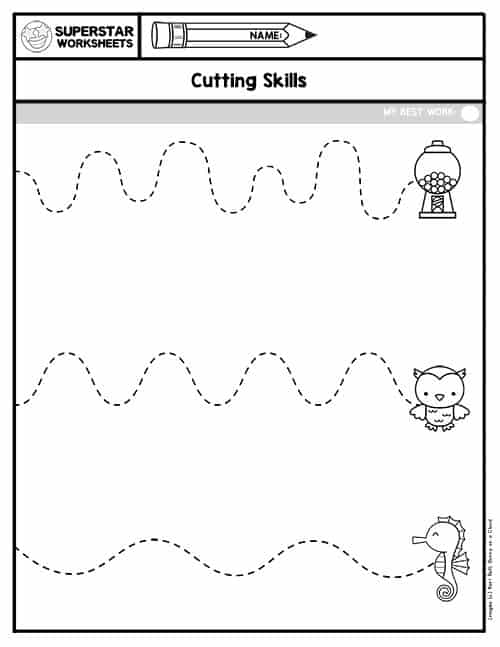 Teaching kids to use scissors? Print this FREE line cutting practice page now!
This vertical cutting skill page is great for students to practice cutting up the page.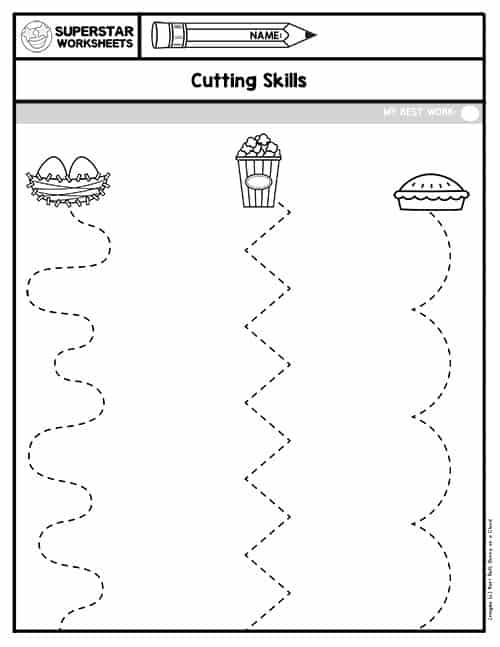 Did you know scissor skills are an important early learning experience? Use this printable to promote proper scissor skills.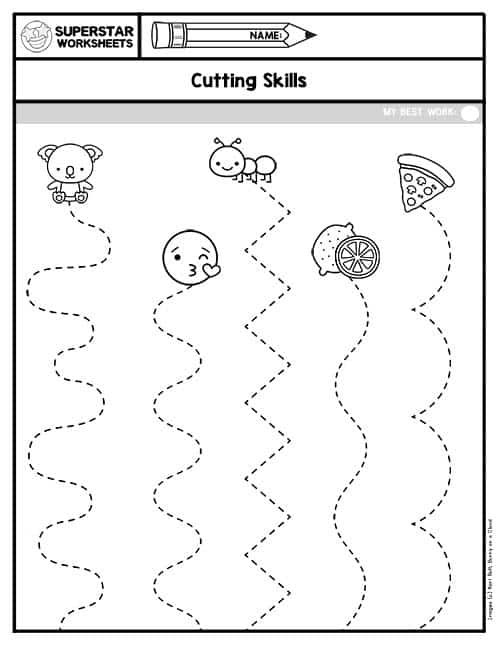 This free cutting practice page will help Preschool students build hand strength.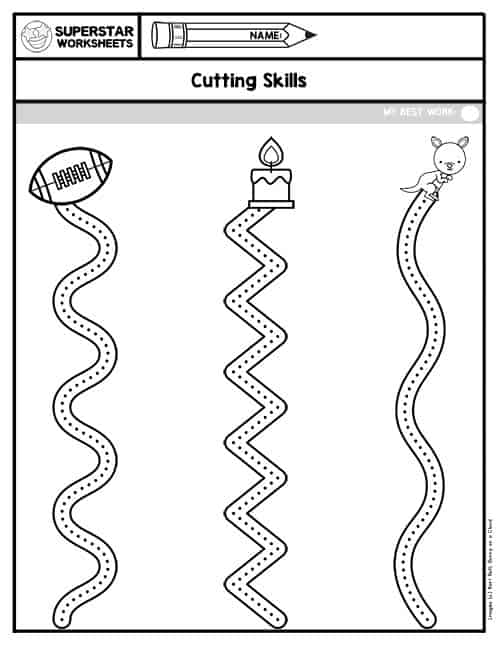 Looking for a scissor practice solution for young learners? Download this FREE printable!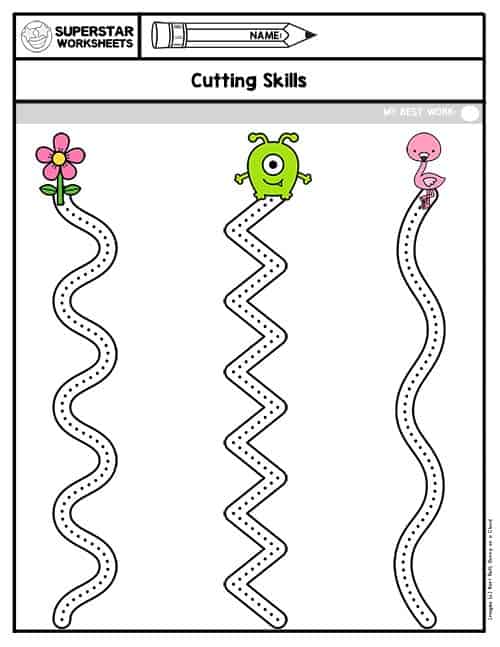 Your Kindergarten students will love these cute cutting practice pages – full color!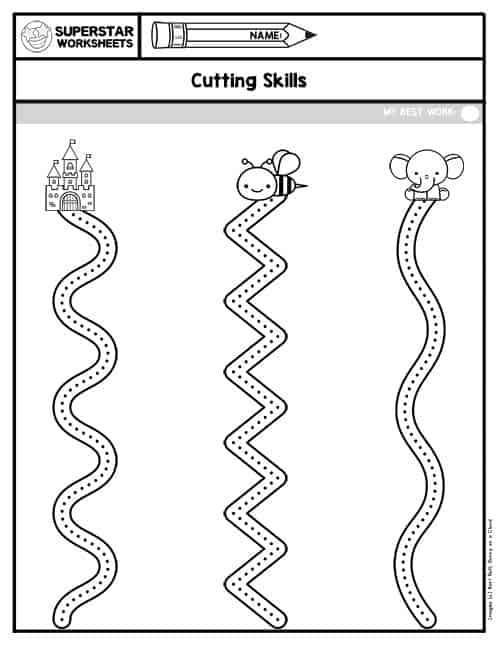 Can you race to the picture? Make this activity into a racing game for young learners.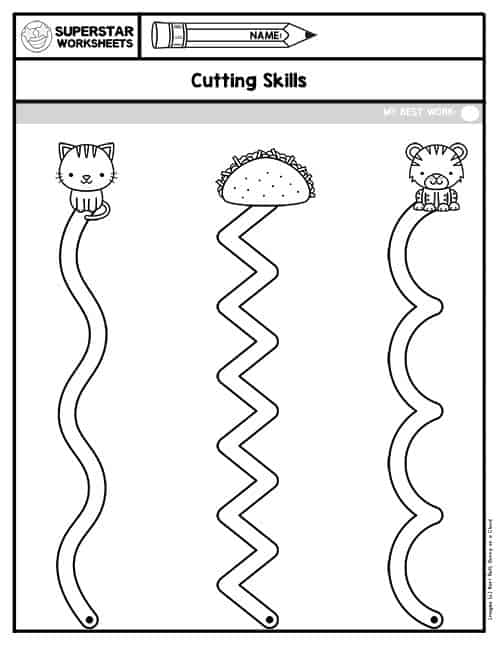 Complete this vertical lines cutting practice page to promote fine motor skills in your classroom.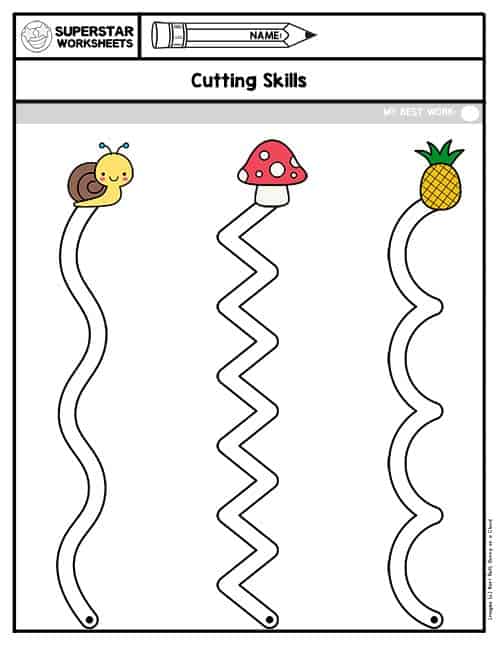 Free, full-color pictures on a variety of fun lines engage even the youngest of learners.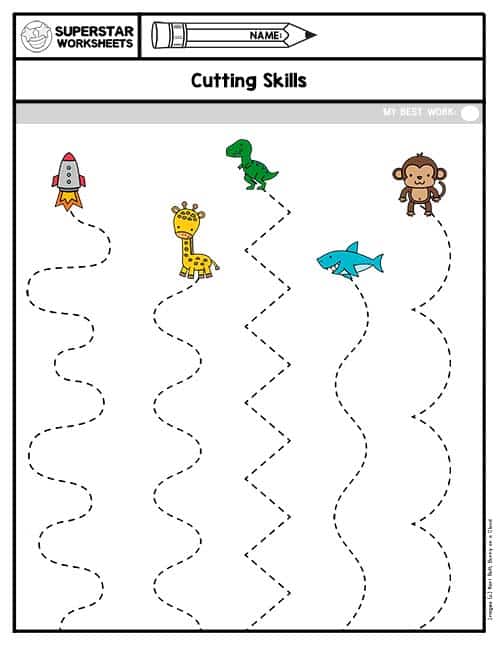 Can you cut wavy lines? How about zigzag lines? Try these and more with this FREE printable worksheet.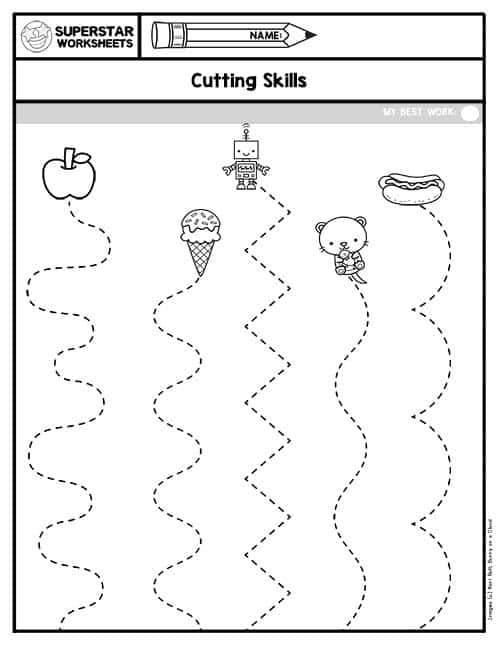 A variety of cutting practice for Preschool and Kindergarten students. All you need is a pair of child scissors.