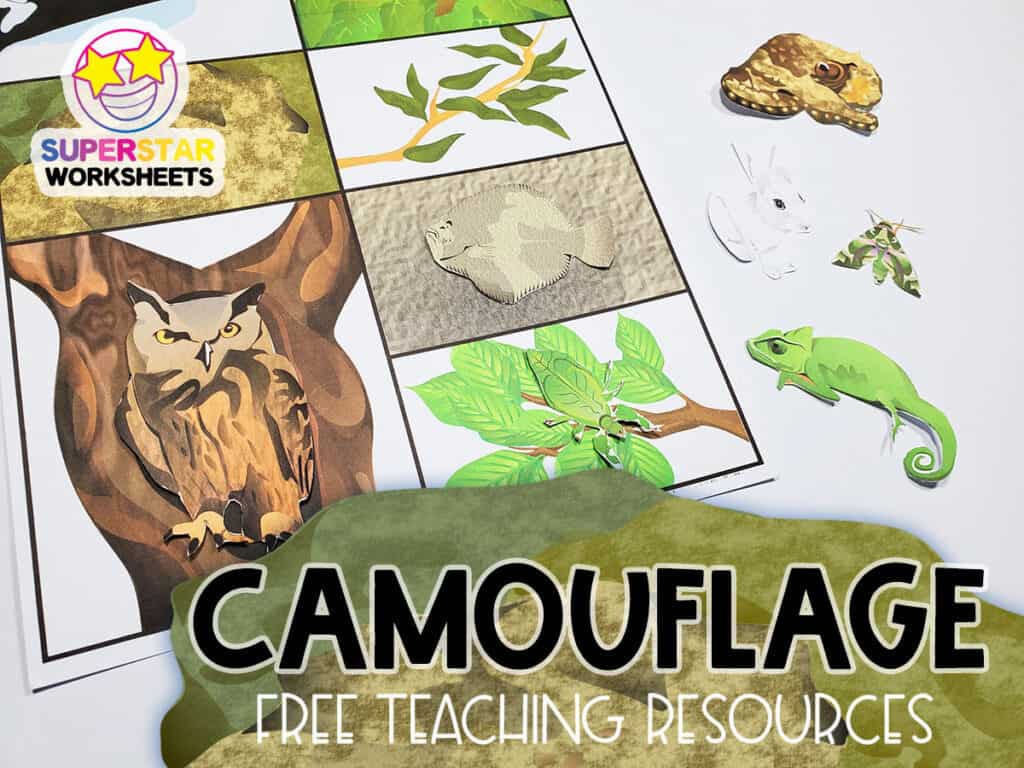 Camouflage is a helpful adaptation for all kinds of animals! The ability to blend into their natural habitat and surroundings helps an animals chances of survival. We've developed some free animal camouflage teaching resources and worksheets you can use to teach your students about this amazing design.
Camouflage Animal Worksheets for Kids:
Camouflage Worksheets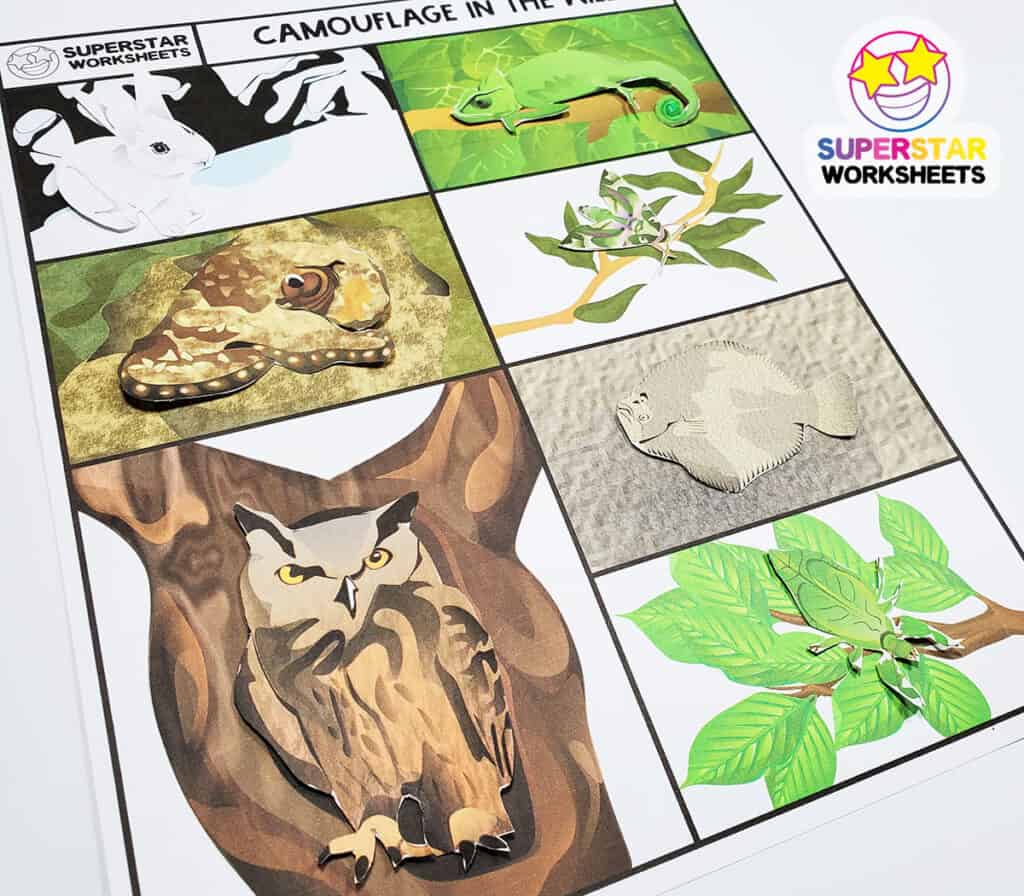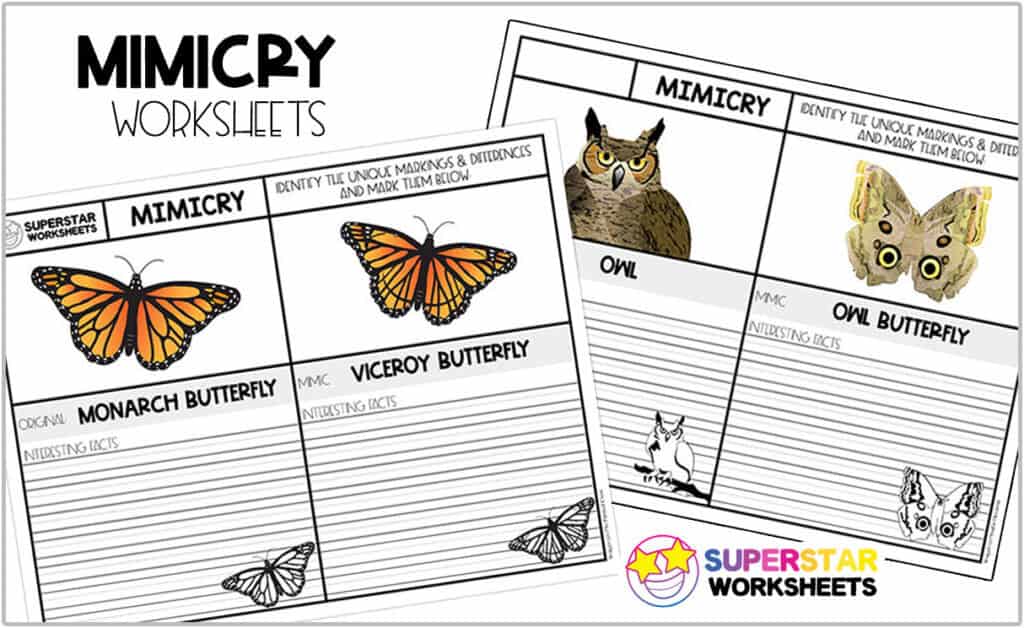 Camouflage & Mimicry Worksheets
Mimicry is another survival based adaptation that is very insteresting for children to learn about. We've created some fun and free mimicry research style worksheets that can be used to create a student science notebook.