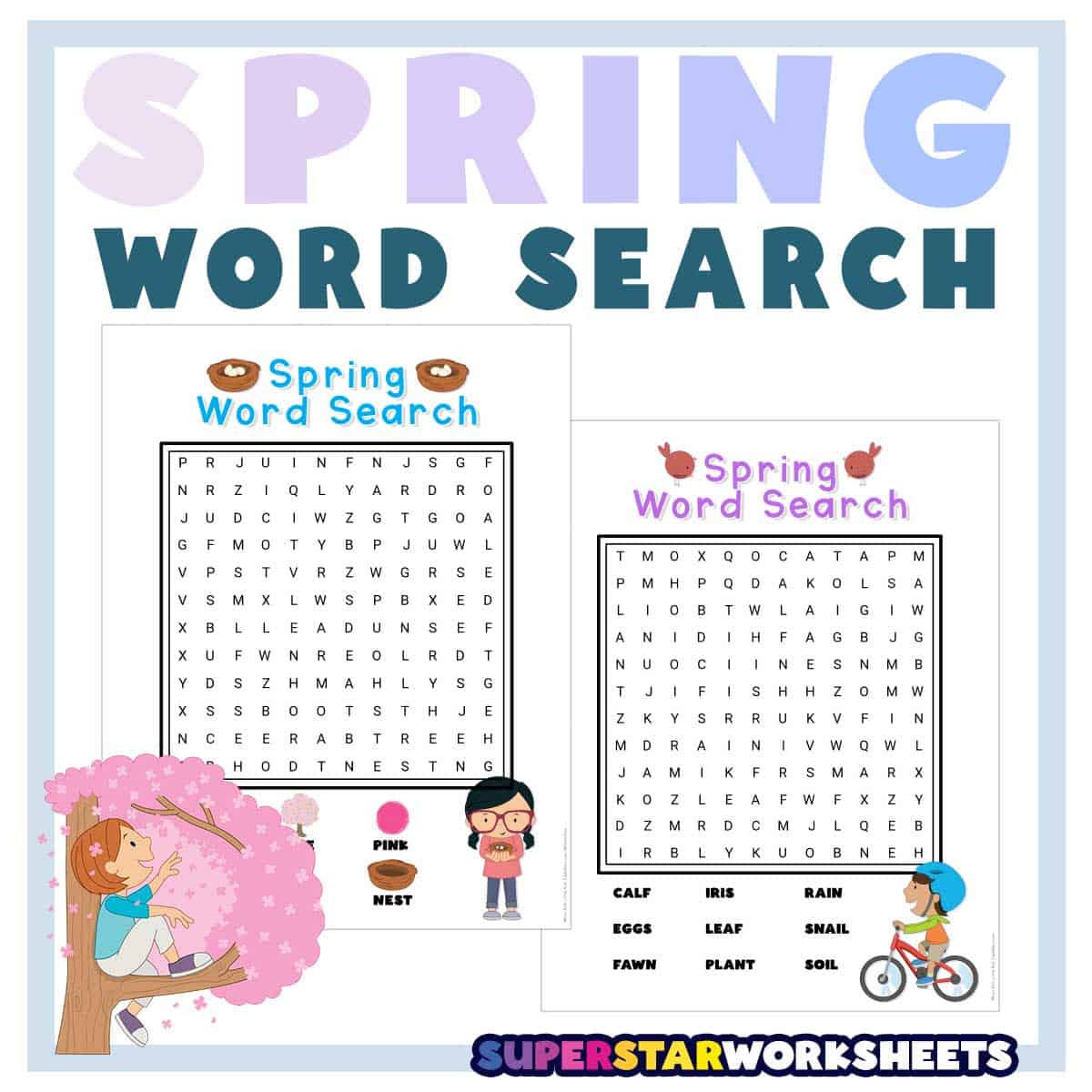 Spring Word Search printable puzzles make the perfect spring printable puzzles for kids. These downloadable PDF pages are free challenging puzzles perfect for a variety of ability levels from preschool through grade 2. Colorful spring-themed word searches make these pages great craft ideas to brighten up your child's day with a stress-free activity. Your kids will enjoy hours of learning fun with these word searches and our engaging Mega Maze Puzzle Bundle!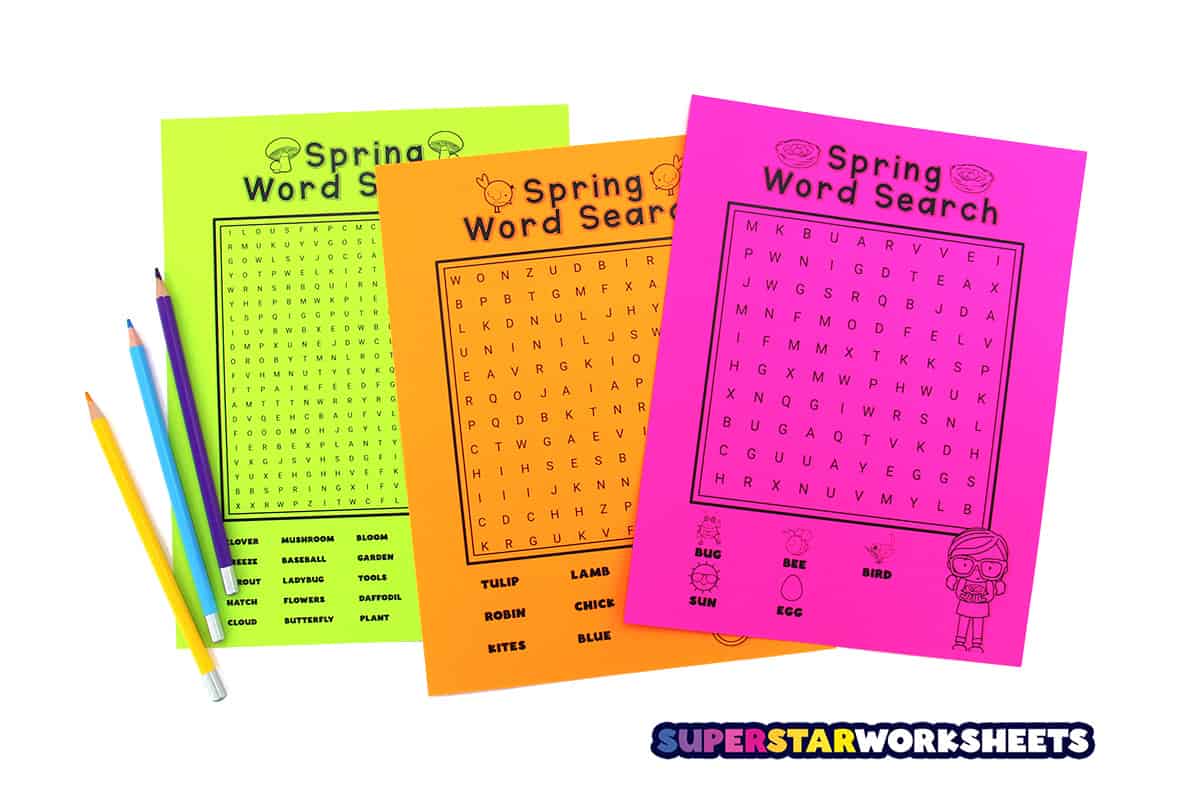 Word Search Spring
The perfect addition to any spring lesson plan, these word searches are the perfect practice activity for fine motor pencil grip! This free printable is not only fun but educational as well. Easily adapt them to fit any grade level by changing the number of words or complexity of words or clues.
Easy Word Search
The following word searches are easy for young learners to use. Each puzzle includes words with pictures to help your preschool, kindergarten, and first-grade students read and identify the words.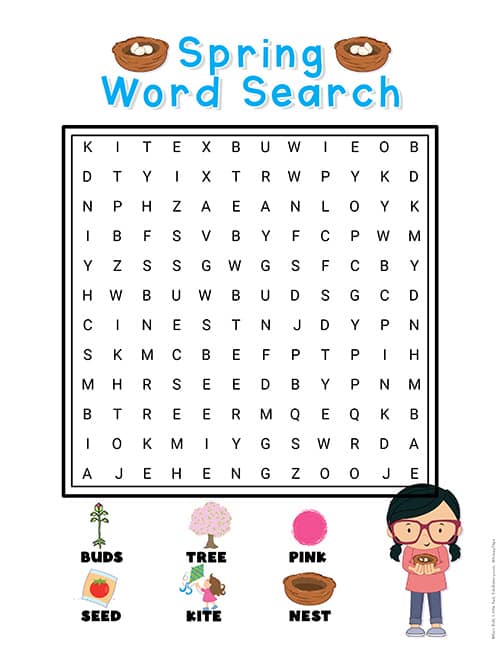 A full page of spring word search puzzle with six different spring vocabulary words is included in this printable. Perfect for kindergarten and first-grade students.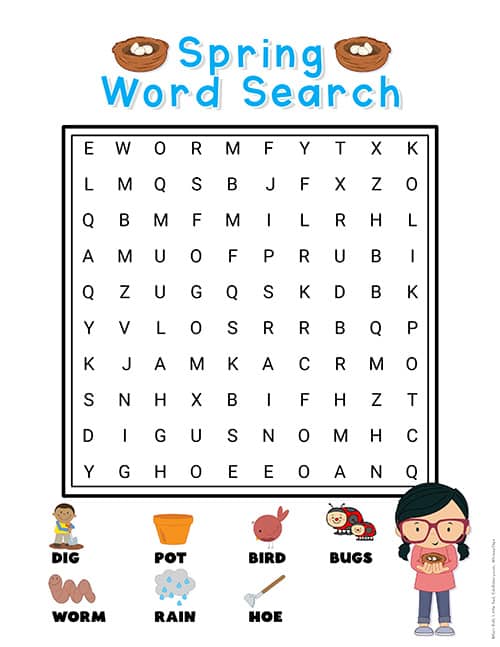 Seven spring words like worm and bugs are included on this full-page printable word search activity page. This page includes pictures of each word for easy reading for young learners.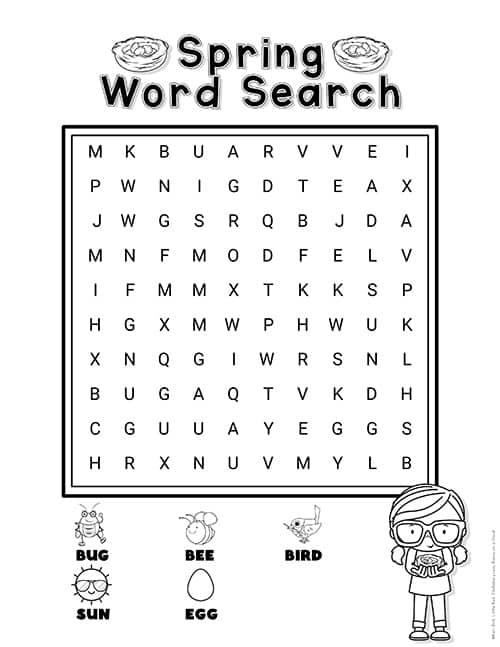 This spring word search puzzle has only five words making it super easy for young learners. Each word includes a picture that represents the spring vocabulary word.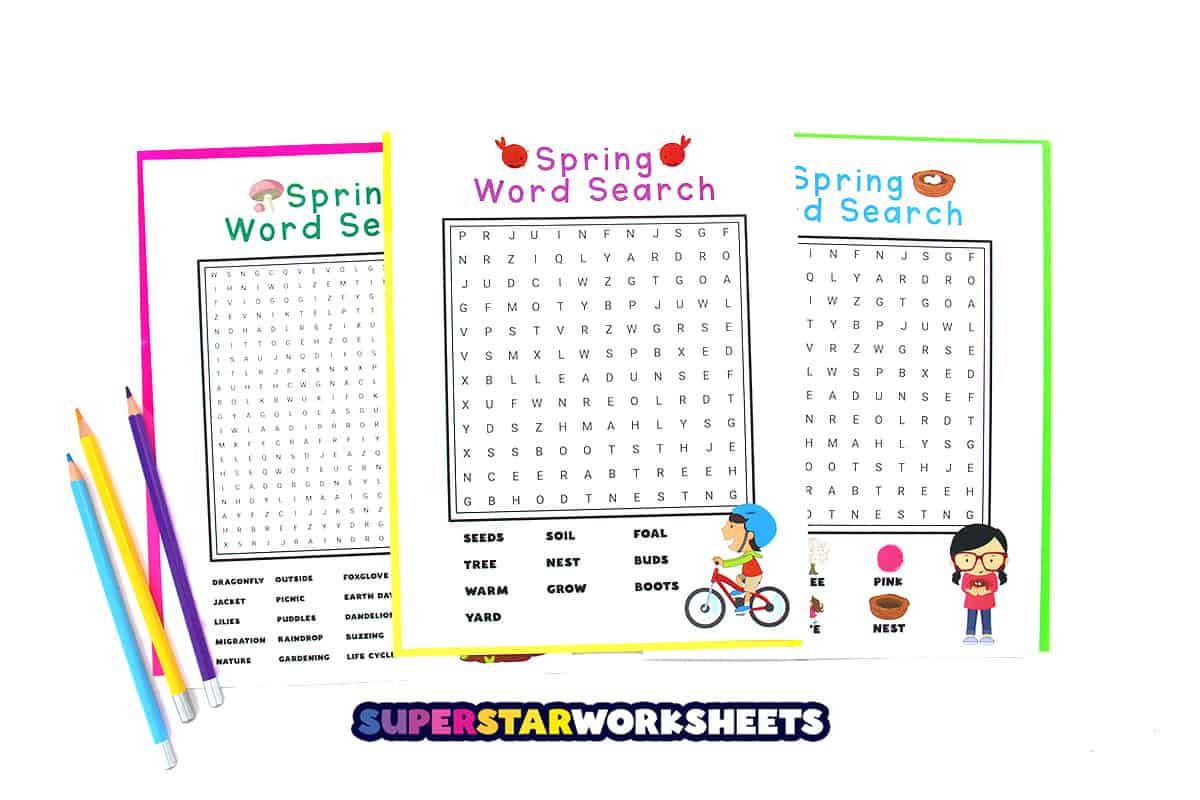 Spring Word Search Free Printable
Grades K-2 will love these playful printable word searches so much that they'll hardly even notice they're learning important skills. Each one focuses on different spring themes through the use of a variety of spring vocabulary. Print them in some seasonal colors to help keep students engaged as they find the hidden words! Grab even more spring fun with these Spring Mazes and Worksheets. Check them out today!
Medium Word Search
Medium word searches are great for elementary students in grades kindergarten, first grade, and second grade. Students will read each word and find it inside the word search puzzle.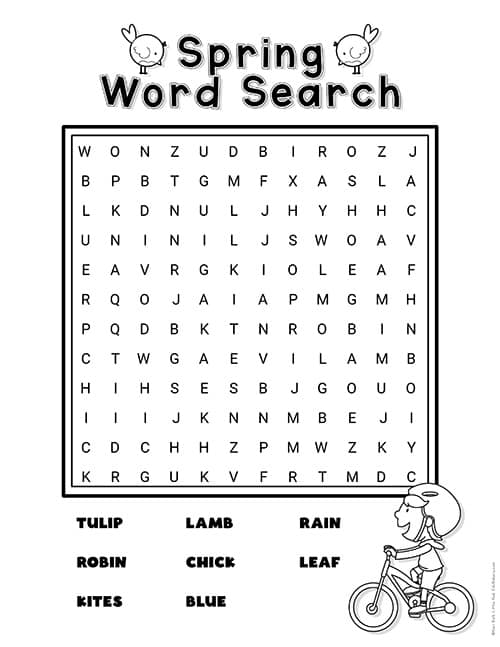 Black and white spring word search featuring 8 spring vocabulary words. This puzzle is perfect for first-grade and high-ability kindergarten students!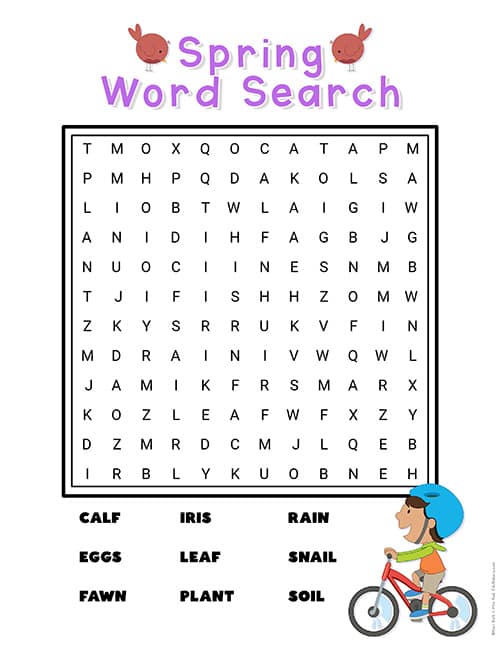 Nine spring vocabulary words make up this full-page word search. This puzzle does NOT have pictures associated with the words making it a medium-level printable.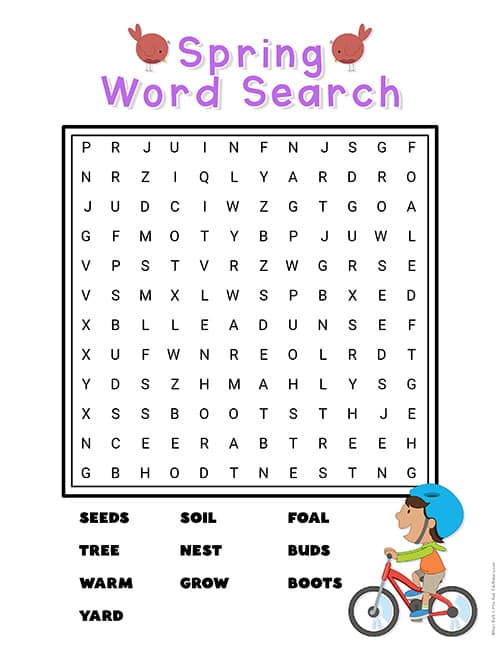 Kindergarten and first-grade students will love this 10-word word search for spring. This puzzle promotes pencil grip and problem-solving while also providing reading practice.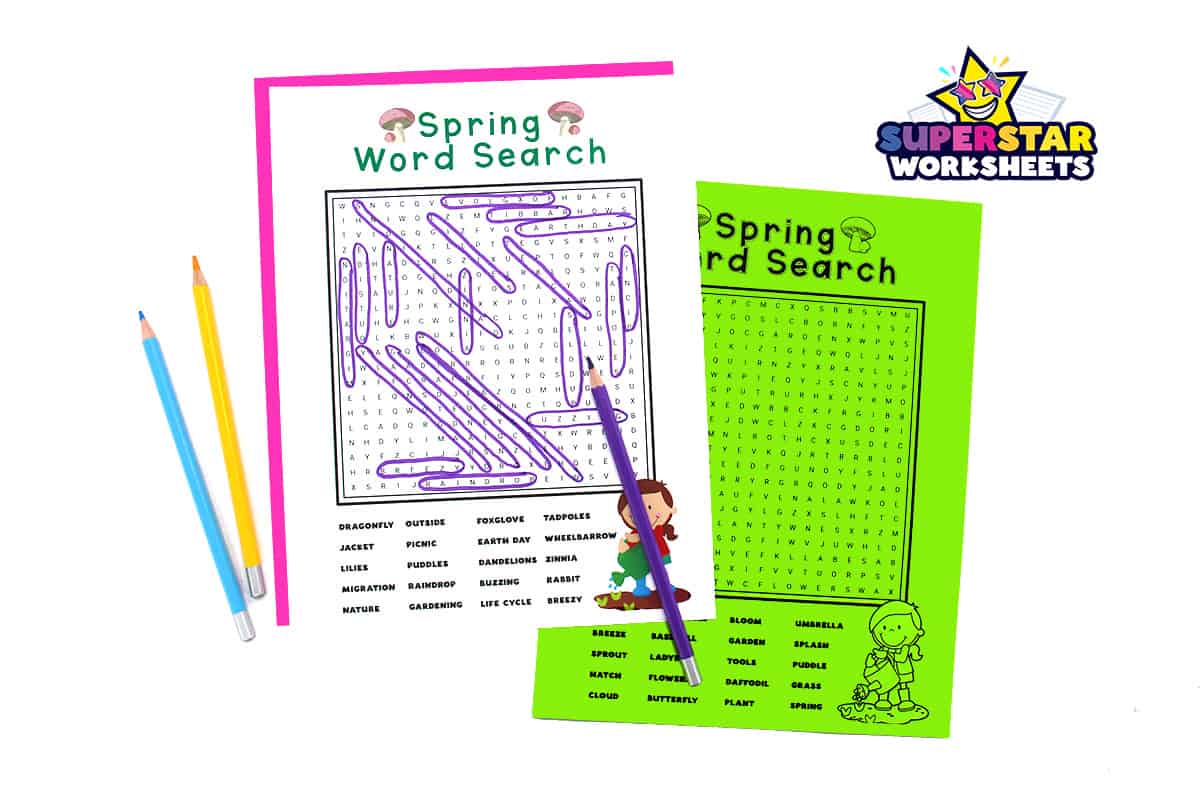 Free Printable Spring Word Search
Are your students/kids getting antsy? Spring word searches are a great way to use up those extra minutes in the classroom. Use them as a fun motivation for learning or during a spring-themed lesson to add an extra layer of literacy practice. Print these on light-colored paper and let students use crayons, pencils, or markers to circle the hidden words. For extra spring fun, check out these Butterfly Coloring Pages.
Challenging Word Search
Below you will find six challenging word searches for your students. These spring word searches feature 11-20 different spring words in both black and white and full color printables.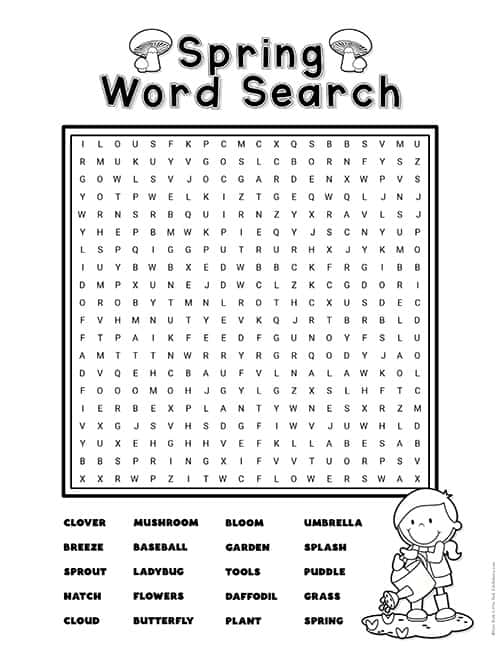 This difficult spring word search contains twenty spring vocabulary words. From clover and plant to spring and bloom, your students will love reading spring words on this printable activity page!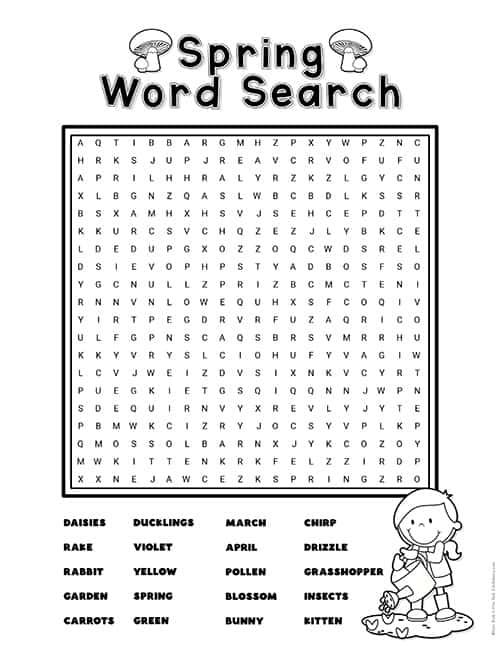 Give your students a bit of a reading challenge with this hard spring word search. It was created in all black and white for easy printing and to give students the opportunity to color the adorable clipart.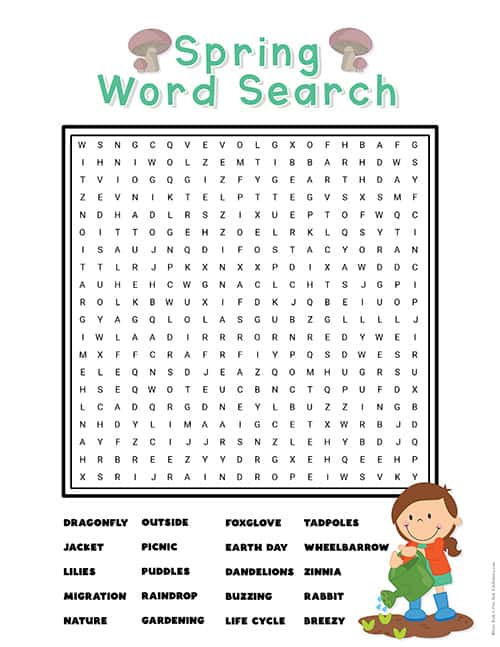 Free 20-word challenging word searches make the best spring lessons for second-grade students. Your students will read, find (spell), problem solve, and so much more when you incorporate this printable.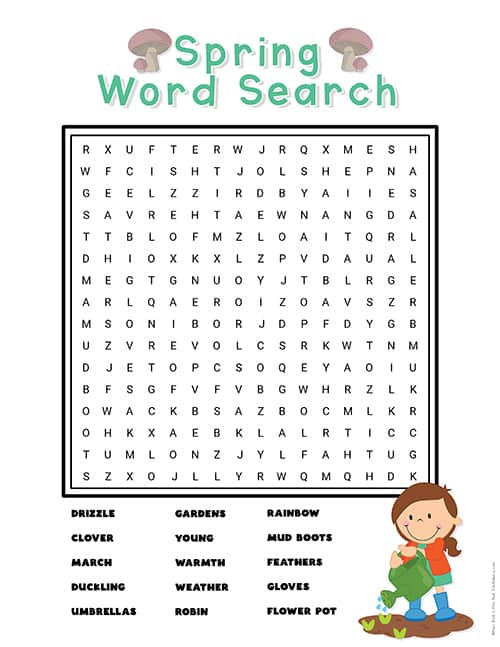 Looking for a harder word search for your first or second-grade students? Here's the page you've been looking for! This puzzle features 15 spring-like words for students to find!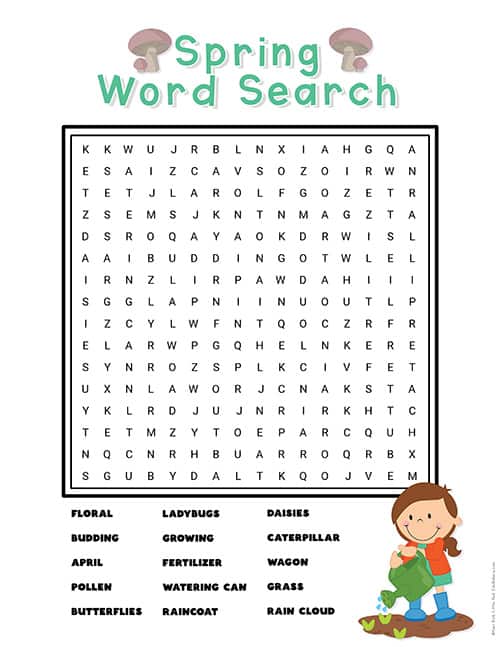 Grab your free download of this spring word search today! Your students are sure to enjoy finding fifteen spring-themed words that are easy to read, but difficult to find! Click the link to download today!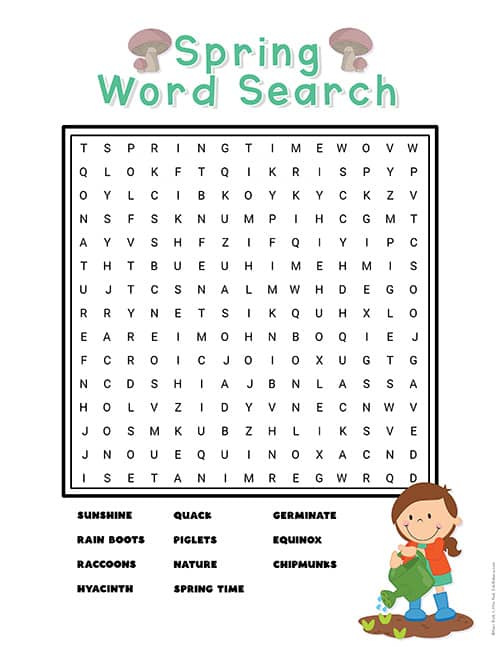 Spring lesson planning got you down? This word search features eleven challenging spring-themed words for your students to find. Not only will they enjoy problem-solving to find the words, but they will also be building key reading skills!