Editable worksheets are a fantastic way to customize your child's education! We've created a few editable worksheets you can use alongside your student's core curriculum. You'll find editable resources and worksheets for custom name tracing and editable spelling.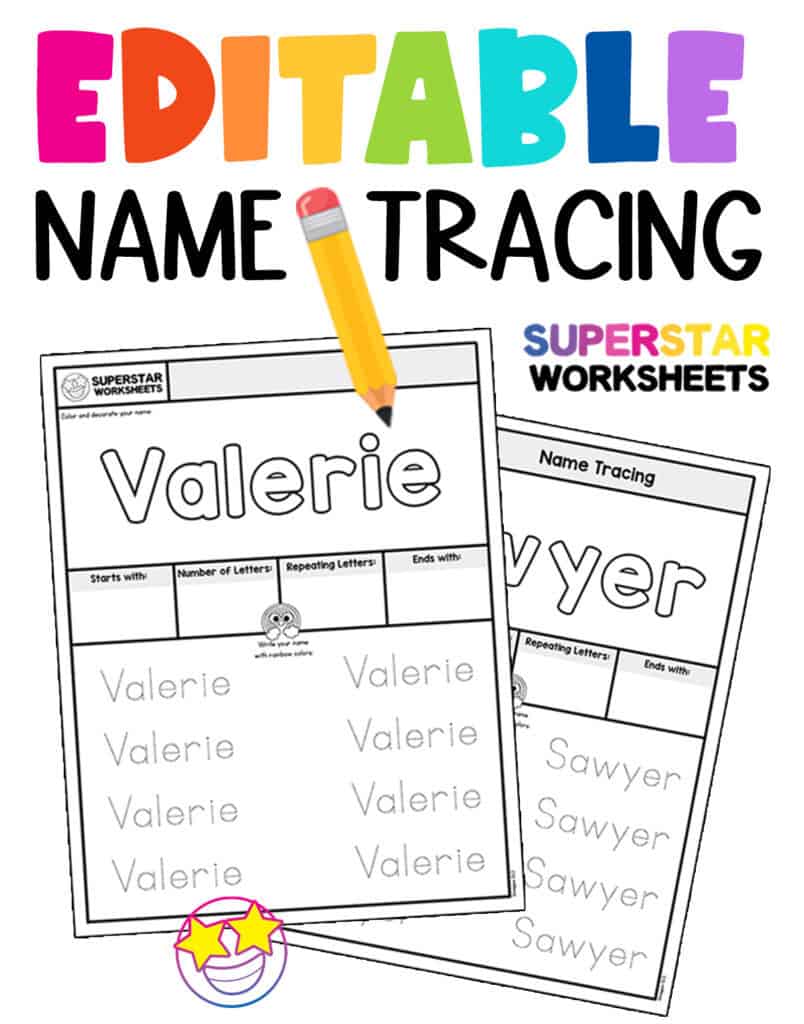 Our Free editable name tracing worksheets are just right for students learning to write their names. Simply type in your student name and watch as the worksheet is auto-filled with multiple name tracing opportunities for your students. Name tracing is a simple activity that is important for young preschool students to practice.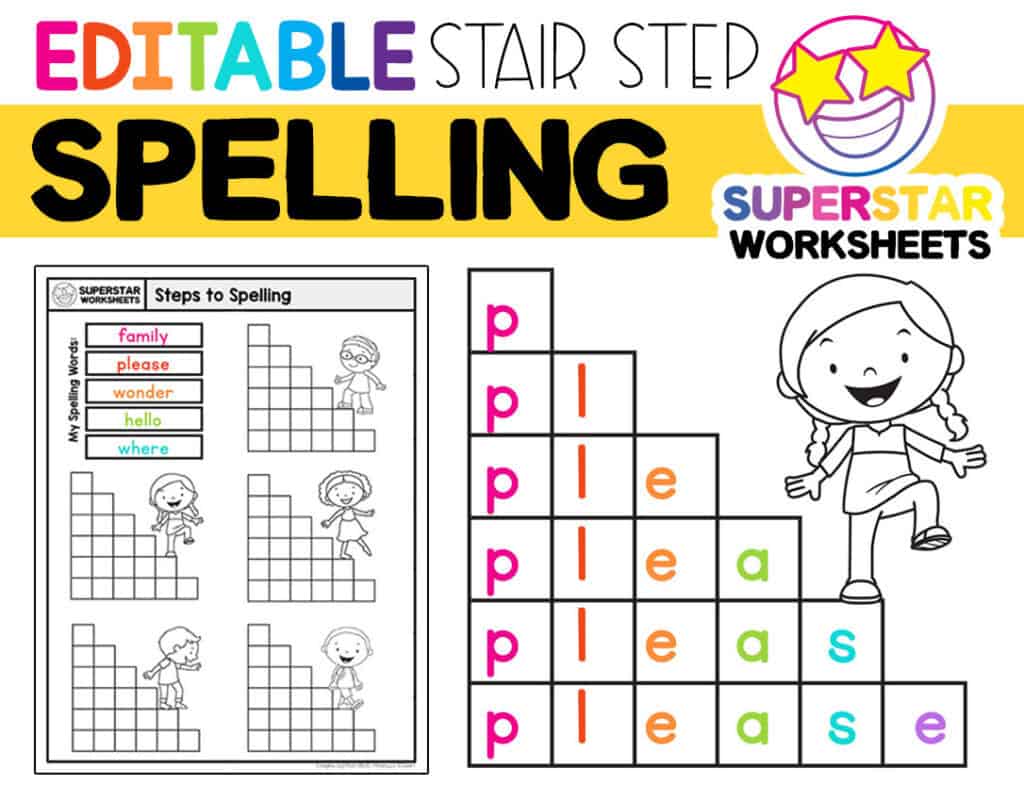 Students practice their spelling words with this pair of free editable spelling worksheets. Great for route memorization practice as well.
If you are looking for more editable resources, be sure to check out our Editable Spelling Pack and our Editable Fine Motor Pack.