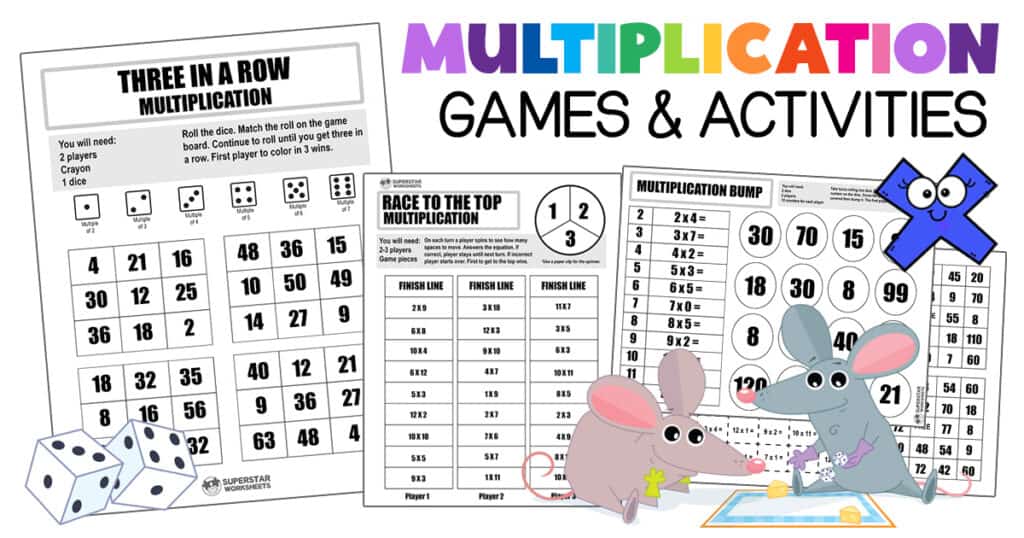 Free Multiplication games to download instantly! If you're looking for an easy way to practice multiplication facts, these multiplication game printables are available for your students for help with practicing beginner multiplication facts. From Multiplication Bingo to Multiplication Tic Tac Toe, we've got plenty of easy-to-understand math activities that will help your child master their number skills!
Free Multiplication Games
Looking for an easy way to practice multiplication facts? Look no further than our multiplication games in an instant download!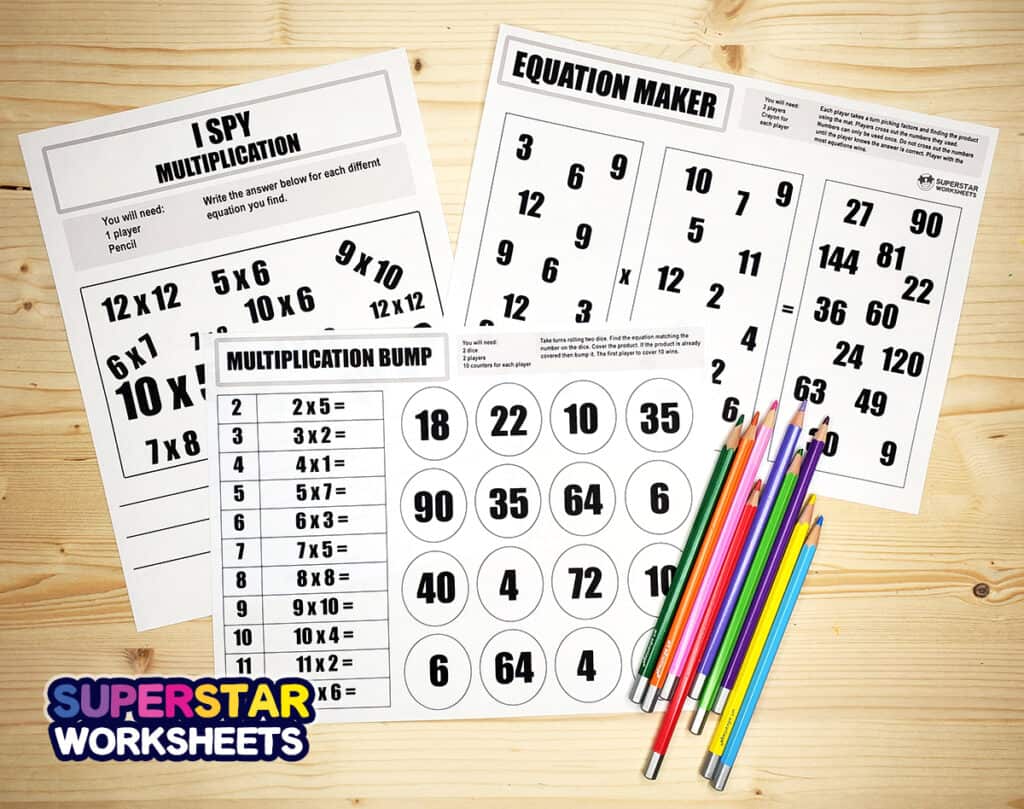 Multiplication Games for Kids
There are many surprising benefits of using multiplication exercises for students learning how to multiply easily. Practicing math worksheets help children critically think, understand concepts, facilitate time management, and focus on the task at hand. 3rd Grade Math Worksheets help build a core foundation for later studies in math.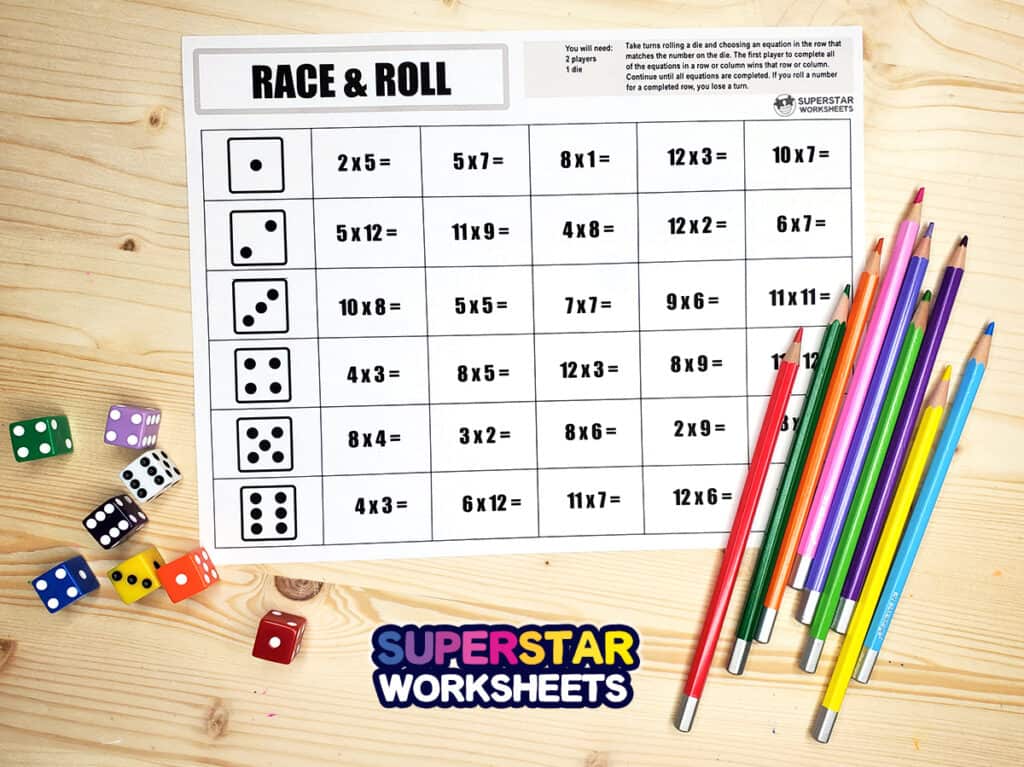 Multiplication Games for 3rd Grade
These handy tools are great for teaching more complicated math concepts like multiplication to young kids just learning how to multiply or struggling learners. It's an excellent way to promote consistent practice and build skills in various patterns and math logic.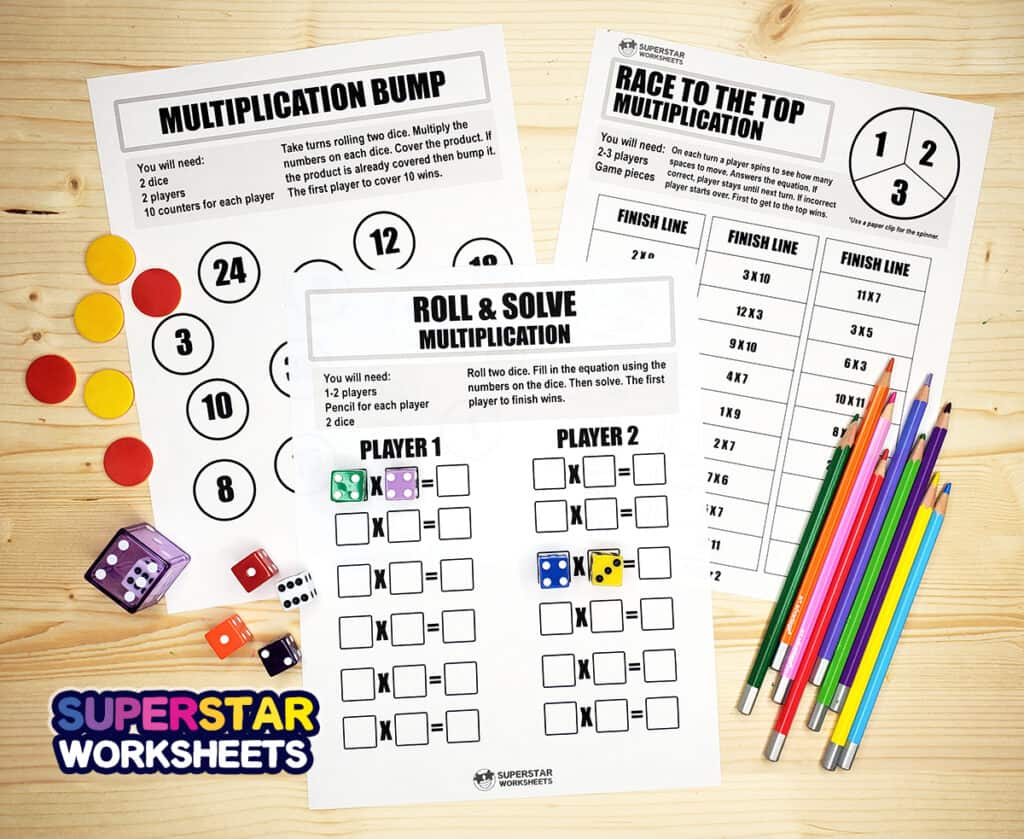 Math Multiplication Games
Teachers in a homeschool or classroom setting can use these as take-home papers, learning centers, and finish early students. You'll discover 30 multiplication games that are common and easy to play such as Three in a Row, Multiplication Bingo, Multiplication Bump, I Spy, Equation Maker, Race & Roll, Roll to the Top, and Roll & Cover.
Multiplication Bingo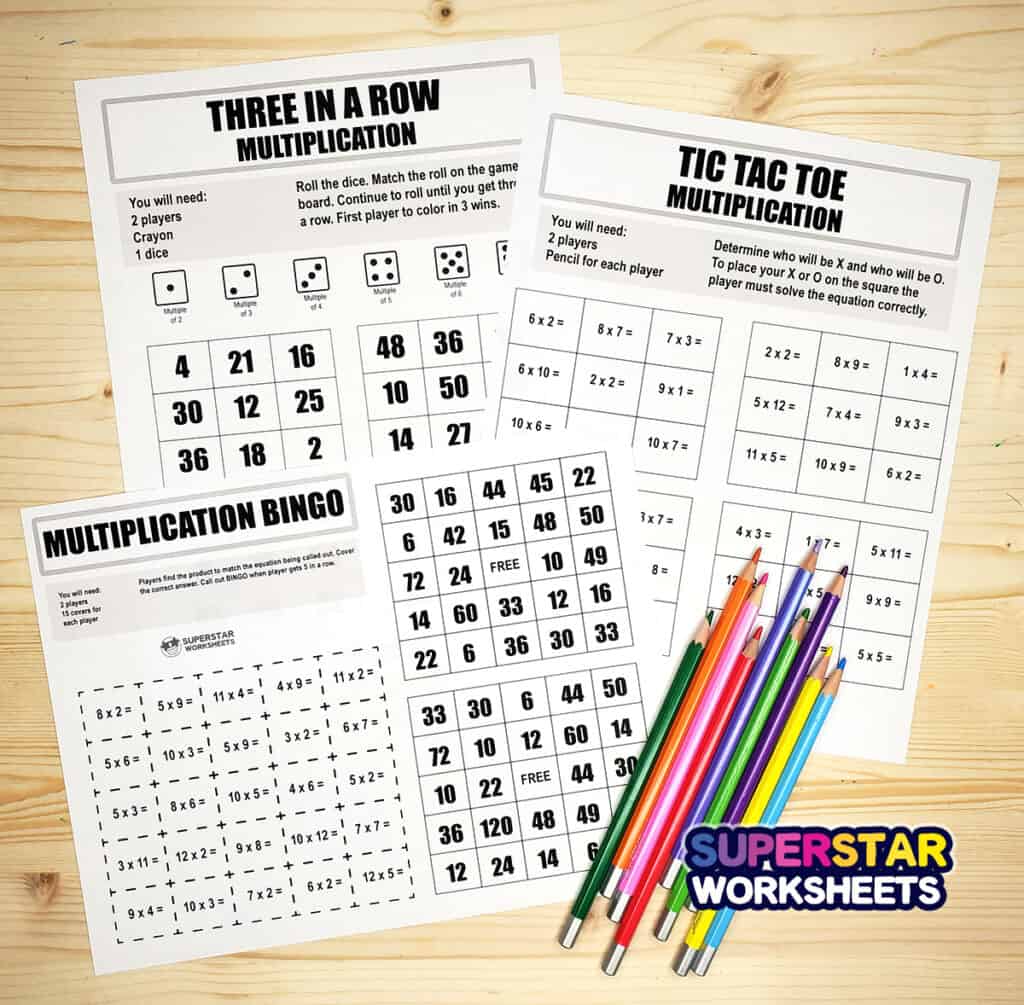 Multiplication Fact Games